How to Bottom Without Pain: Have Better Anal Sex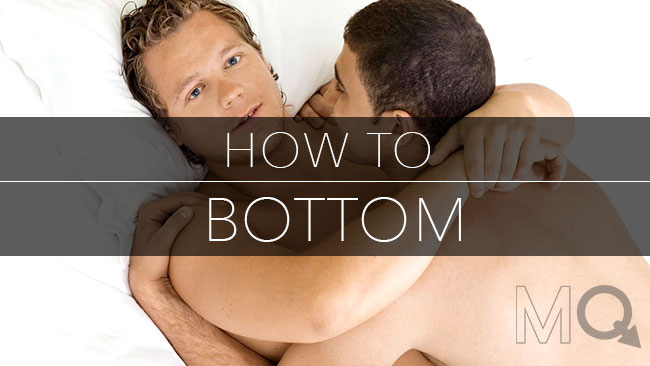 I am here to help make sure you are READY for anal sex and walk you through how to bottom without pain for the first time.

Having sex can be a scary, nerve-racking experience. I can remember bottoming for the first time – I had absolutely no idea where to start.
How to Bottom Without Pain

As a result, it was painful, embarrassing, and not very fun. But that was because I wasn't prepared. Below we have put together a comprehensive guide to make sure that your first-time bottoming is the best that it can be!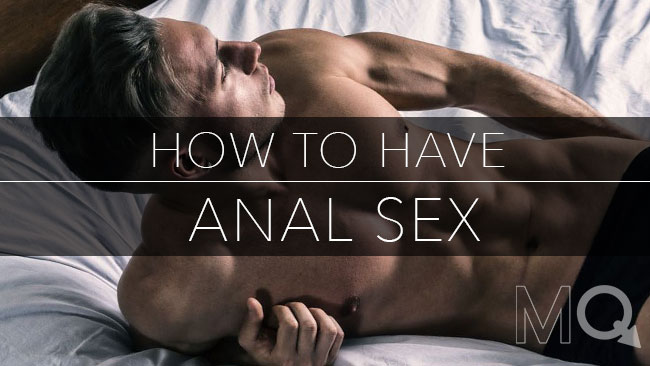 Check Out Our New, In-Depth Anal Sex Guide!

Bottoming Should Not Hurt
Bottoming is a strange and unfamiliar experience, especially if you are a first-timer.  Remember, bottoming should not hurt.
In fact, it should feel great! This is probably the biggest misconception surrounding how to bottom.

Pain is your body telling you that you are doing something wrong! This is why understanding your body is the best way to prepare yourself.
Preparation: Clean Up with An Anal Enema
Before you start,
make sure that you clean
before having anal sex.
Douching is by far the easiest way to get the job done. It will make sex more comfortable and remove any worries you might have.
Enemas work by injecting water and flushing out any surprises you might have lingering behind. You can check our more
in-depth guide to using an Enema here.
Loosen Up: Practice on Your Own
Before actually having sex you should first practice on your own and get used to the sensation. Your anal sphincter is a muscle like any other and can be trained and stretched to prevent injury.

Anal trainer kits, anal plugs, or even a finger are a great way to train your anal muscles at your own pace and get used to the feeling of bottoming before the real thing.
Learn To Relax Your Anal Sphincter Muscle
The inner sphincter is located about an inch inside that typically causes pain while bottoming. Learning to control this muscle is the key to making sex more enjoyable.

If you have ever gone number 2 then you already know how to relax this muscle. The key is to be able to do this same action but on command.

While pushing outward with your lower abdomen like you are going to the bathroom. Feel your anus relax and slowly insert a lubricated toy finger.  You should notice your inner muscles start to relax and open.
Get Used to the New Sensation
Once you are in, you may have a strange feeling like you need to pee or that you need to poop.  This is normal.

It is just your body's natural reaction to an unfamiliar situation. We are training your body to learn the difference between sex and nature's calling. With a few practice runs, this feeling should go away. Eventually, this should start to feel pleasurable.
Practice Inserting and Pushing Out
As your body gets used to the feeling of having a finger or toy fully inside, it is time to move onto motion. We want to simulate the thrusting motion of sex.

With the toy fully inserted, push out and allow it to exit your body, but not fully. Slowly, try again to insert it, and repeat. Practice this motion faster and faster until you are at the full speed of sex.
Move Up in Thickness
While learning how to bottom without pain, thickness more than anything is what will be your biggest hurdle. To avoid pain, you should continue to work up to more realistic sizes.

You can do this by using more fingers, larger plugs, or even a realistic dildo. Once you are comfortable with a more realistic size then we are ready for the real thing!
Anal Sex: It's Time for the Real Thing!
Once you are comfortable with the feeling and have enough practice sessions, then it is time for the real thing!

Adopting the same principles, you should be ready to bottom in real life. Remember to lube up, push out, relax, and start slowly.
Things to Keep in Mind
A big part of anal sex is in comfort and trust. Put simply, if you are comfortable, relaxed, and communicate well, then learning how to bottom becomes much easier.

Remember to go slowly, communicate with your partner, and practice, practice practice!
Bottoming Essential Supply List

Having the right supplies can help make preparing for, and having anal sex a heck of a lot easier. For everything from practice, prep, to the real thing, these are the supplies you should have to make anal sex more comfortable.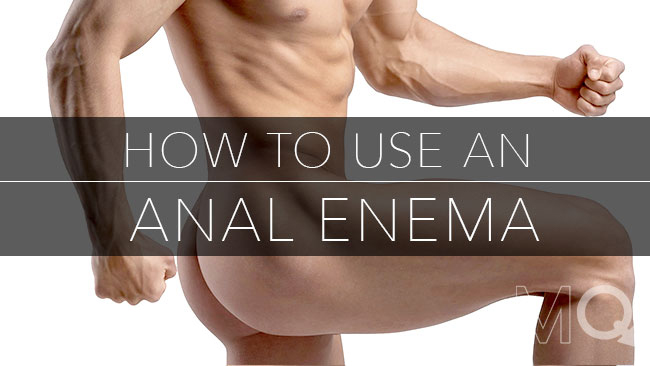 Enemas work by shooting water deep inside and removing any surprises you might still have after using the bathroom.
For most people, the pros is a great starter Enema. It is made from medical-grade silicone and is simple and safe to use. The majority of people choose the medium size.
View on: MQ Store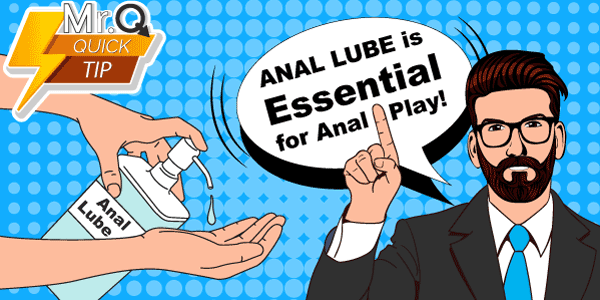 You wouldn't believe how many guys think you don't need lube when having anal sex!
Having a proper anal lube is the most important factor of how to bottom without pain. If you want to have comfortable and enjoyable anal sex, then you NEED to use anal lube. No questions.
Check Out Our Full Guide: Choosing the Best Anal Lube
Luckily, there are some great lubes designed specifically for anal sex. So do yourself a favor and invest in some good quality lube.
Pjur Analyse Me! as the name suggests, it was designed specifically for anal play and includes an anal relaxant and mild numbing agent.
I have been using this lube for years and it is an ideal choice, especially if you are just learning how to bottom or have had problems with pain in the past. If you haven't already, be sure to check out our in-depth review.
View on: MQ Store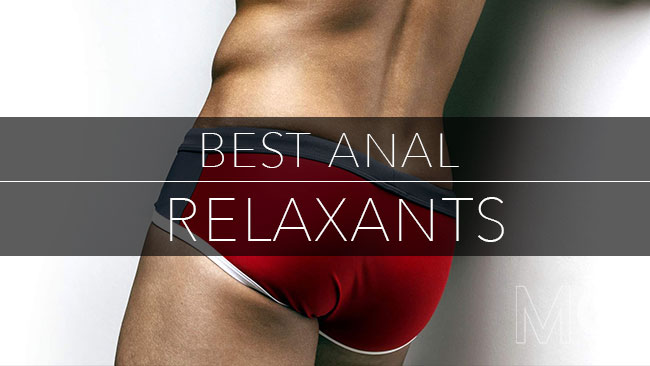 Using a quality Anal Relaxant is the absolute easiest way to have more comfortable anal sex and the best-kept secret for how to bottom without pain.
Max is our favorite anal relaxant because it is strong, fast-acting, and is an absolute god-send for helping to reduce pain and help you relax. Max using Benzocaine – the most common anal relaxant, but is balanced in a way that is not overpowering, but still effective.
If you need some extra help or have had issues with pain or discomfort in the past, I really recommend giving this a shot.
Active Relaxing Ingredient: Benzocaine
Relaxant Type: FDA Approved Synthetic Relaxant
Size: 1.2 oz (35 ml)
Relaxant Strength: ⭐⭐⭐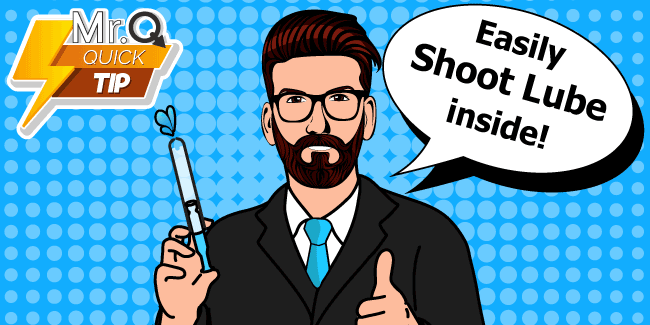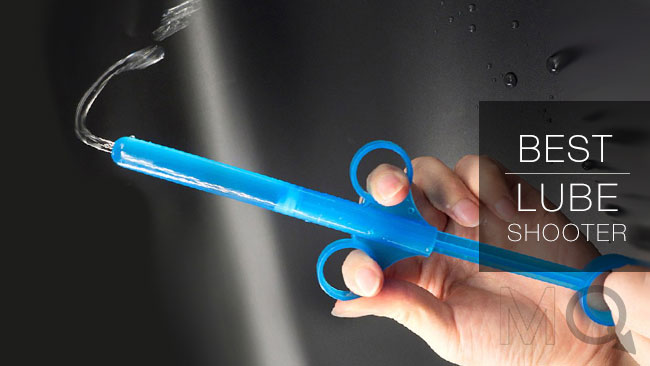 Lube injectors are another thing to consider as they are a really great way to get lubed up quickly and easily. They act like a syringe and allow you to apply lube consistently deep inside.
It took me a long time before I started to use one, but it really makes anal sex easier and more comfortable.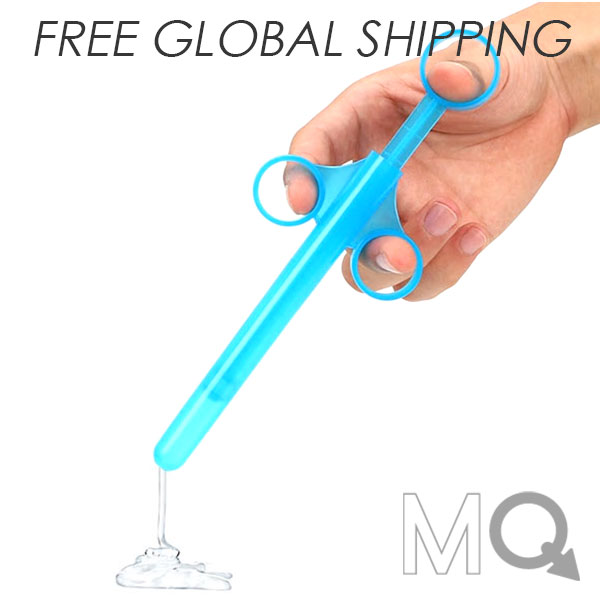 View on: MQ Store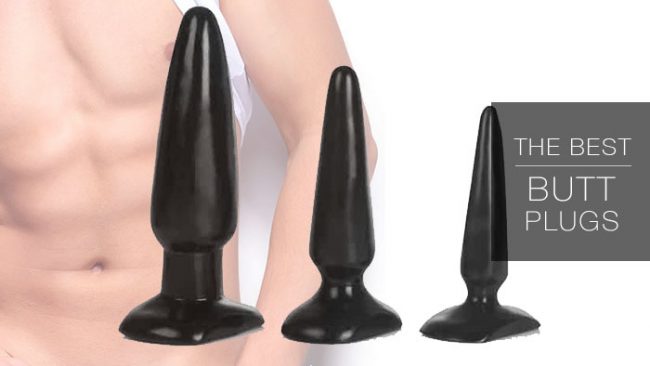 To get a more realistic size for sex, you may also want to invest in a butt plug or a dildo. Butt plugs often come in trainer sets that allow you to start at a comfortable size, then slowly work your way up.
Anal Trainer Kits are probably the quickest way to loosen up and give you gradual ease into a larger size.
View on: MQ Store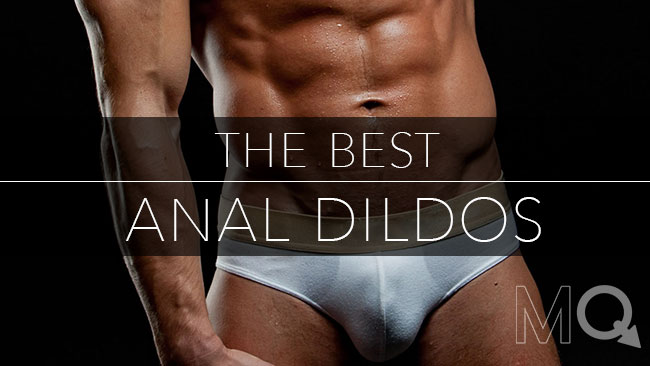 Anal dildos are also great because they help you loosen up down there and give a much more realistic experience of what sex will actually feel like. Just remember to use a condom over your toy and wash them well after use.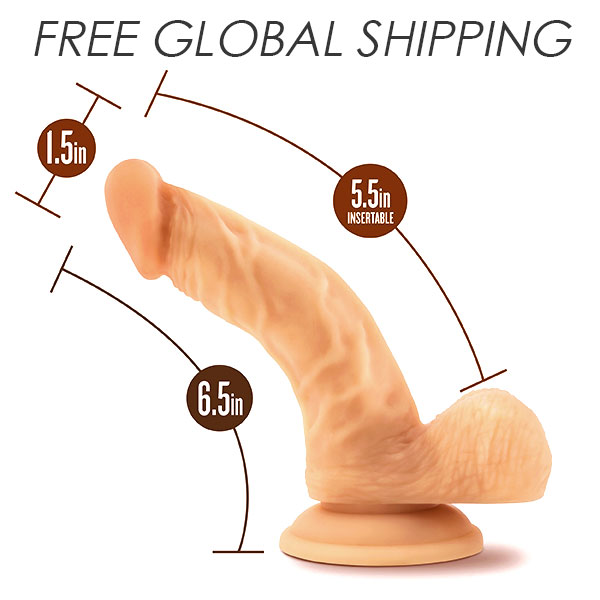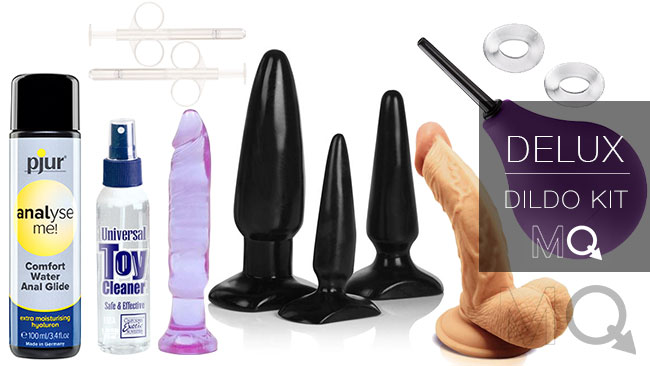 For those looking for everything you need in order to learn how to bottom, I recommend taking a look at the Anal Sex Starter Kit.
It has everything you need to practice on your own and get ready for the real thing including:
3 Piece Anal Trainer Kit
2 Anal Dildos
2 Cock Rings
2 Lube Injectors
Anal Enema
Toy Cleaner
Pjur Analyse Me Anal Lube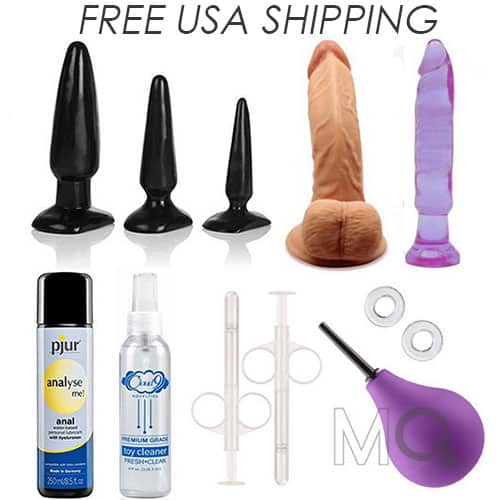 View on: MQ Store

If you follow these steps and practice often, then you will be on your way towards amazing anal sex. Everyone will feel some discomfort starting out, but the payoff is well worth the time and effort.
Just keep at it and soon you will be ready for the real thing.
For a more in-depth step-by-step guide, check out my new, comprehensive guide to having anal sex for the first time.
If you have any questions about how to bottom without pain or would rather ask us directly feel free to email us at info@maleq.org. You can also follow us on YouTube and Facebook. If you have any tips or advice please write your thoughts down in the comments below!
Do you have any tips or suggestions for how to bottom without pain? We would love to hear. Share them with us and other readers in the comments below.