Description
The Pros Universal enema has a size for everyone. With a simple design, it is easy to use and a breeze to get the job done.
Random Color Sent Depending on Stock: Black, Blue, or Purple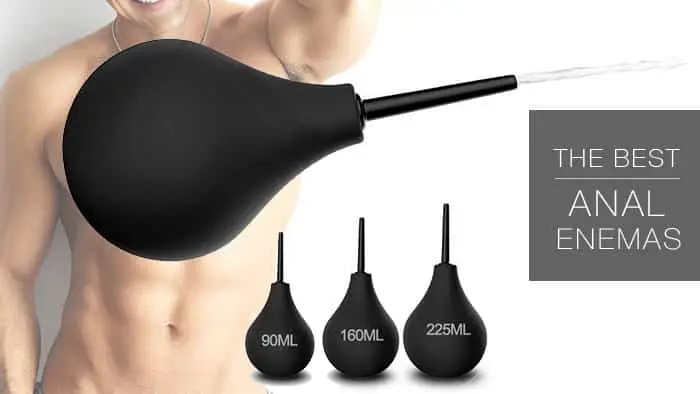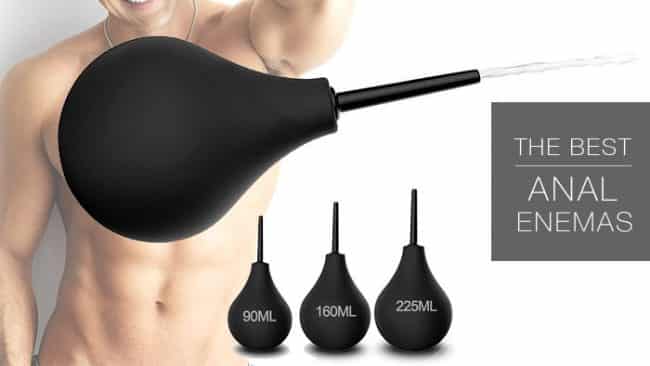 Most customers choose the Medium Size.
The Pros Comes in 4 Sizes:
Small: 90ml
Medium: 160ml
Large: 225ml
XL: 310
Pros Universal Enema
The Pros Universal Enema is MQ's all-time best selling enema.  With a trusted brand made from high-quality silicone with is durable and medical grade.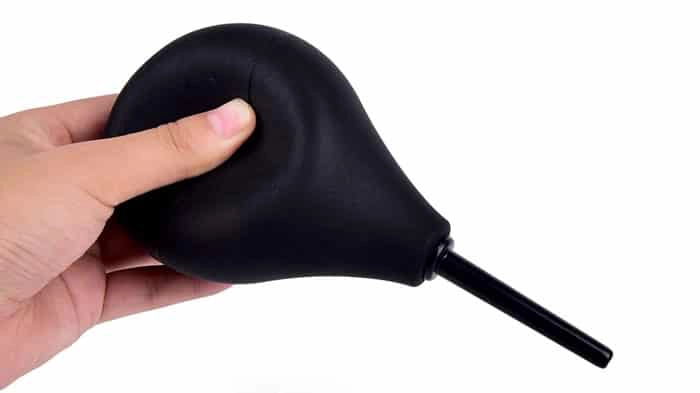 This Unisex Anal Douche can be used for both men and women.
The Easy to use design with removable tip is simple to prepare and clean.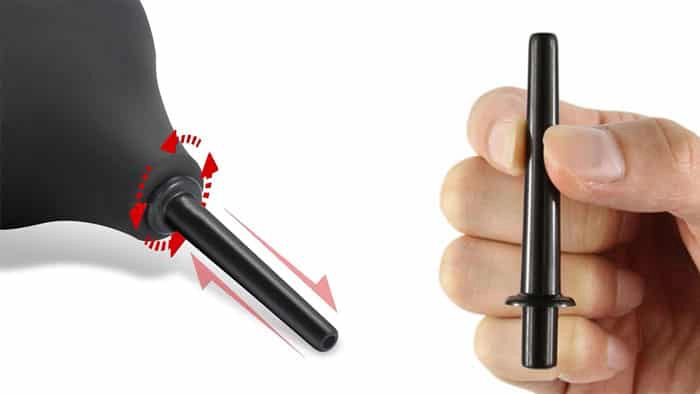 The Pros Enema is designed for maximum cleanliness and is a must-have accessory for anyone attempting Anal or Vaginal play.
How to use: Remove the injection tip, and Fill the enema bulb with room temperature water.  Apply lube to the tip, and insert.    Squeeze the enema bulb gently to maintain a steady spray of water.
Cleanup: Remove tip for an easily washable design. Rinse with soap and warm water.
Safe to use with all lubricants.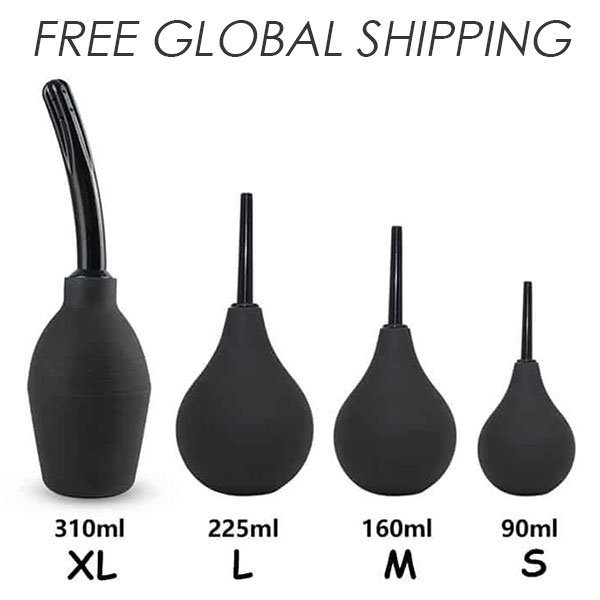 Product Description
Material: Medical Silicone
Net weight:45g/70g/110g
Color:Black