Description
The Anal Trainer Kit Silicone Set of 3 features four perfectly staged anal plugs to help you train for anal sex.  Plugs come in skin-soft, medical-grade silicone that is comfortable to use and soft to the touch.
Anal Trainer Kit Silicone Set of 3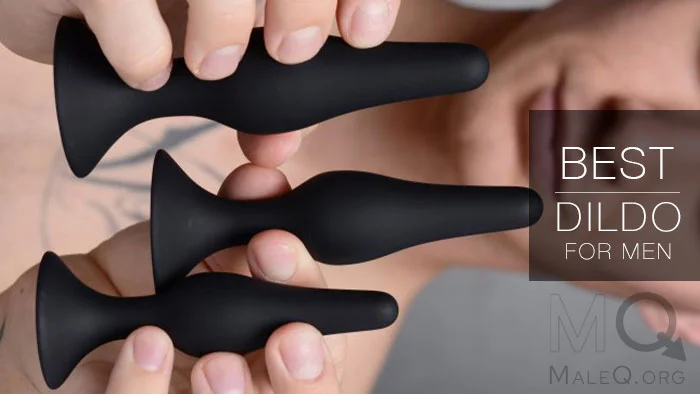 Featuring and Ergonomic design and rounded tip for easy entry.  Work at your own pace for more comfortable anal play.  This anal plug set is great for both men and women.  Tappered design offers more comfortable insertion.  Each plug features a suction cup that can be affixed to most flat surfaces. Expereince the fun of hands-free anal play!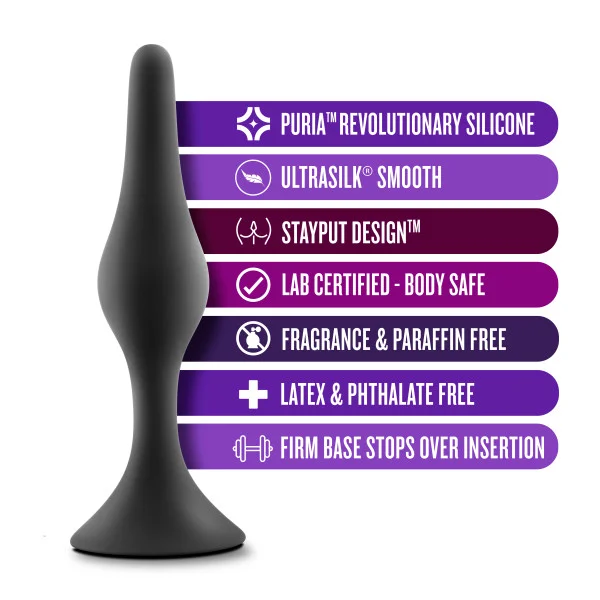 This Stimulating silicone butt plug set is a smooth that perfect for beginners and fetish enthusiasts.  Made from body-safe, medical grade silicone. Rest easy that your toy is constructed from high quality materials.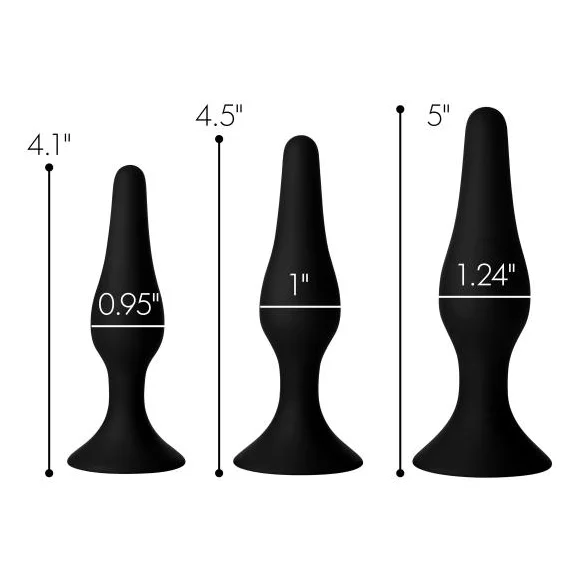 Small Plug
4.1″ length
0.95″ diameter
Medium Plug
4.5″ length
1″ diameter
Large Plug
5″ length
1.24″ diameter