Description
The Classic Butt Plug is the ideal toy for beginners. Doc Johnson's 6 inches Butt Plug has a smooth tear drop shape ideal for first time insertion. The tapered body gives a comfortable feeling and flared base holds the toy secure.
Classic Butt Plug
Made from PVC, non-phthalate body safe material, which includes Doc's antibacterial Sil-A-Gel formula.
Set of 3 Kit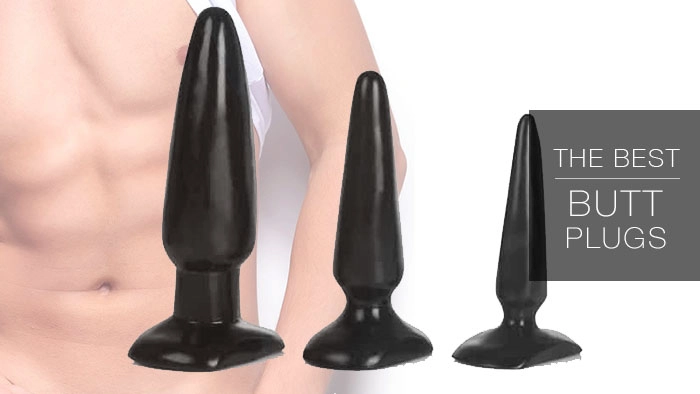 The butt plug kit comes with three tappered sizes to let you practice at your own pace.  Move up in size and challaenge yourself to go bigger!
Circumference: 3 inches, 4 1/4 inches, 5.5 inches
Insertable Length: 4 inches, 4 3/4 inches, 6 inches
Length: 4 1/2 inches, 5 1/2 inches, 6 1/2 inches
Width/Diameter: 1 inches, 1.6 inches, 1.9 inches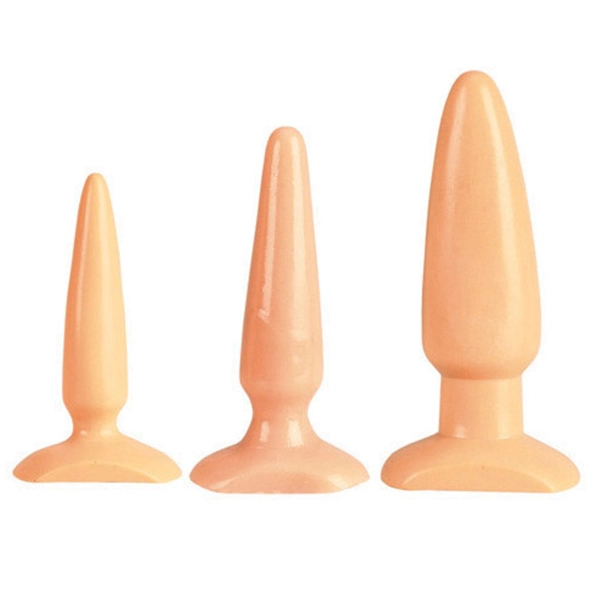 MQ Reader Review:
This plug is well made and cleans up easily. Use plenty of lube inside yourself and on the plug. It seems very big at first but once you get used to it you won't want anything smaller again