Description
The XL One Shot Lubricant Launcher offers the Ultimate Convenience for easy lube injection!  Experience effortless lubricant application like never before with the XL One Shot Lubricant Launcher. Designed with one-handed ease of use in mind, this innovative product takes the hassle out of preparing and applying your favorite liquids.
XL Lube Launcher Blue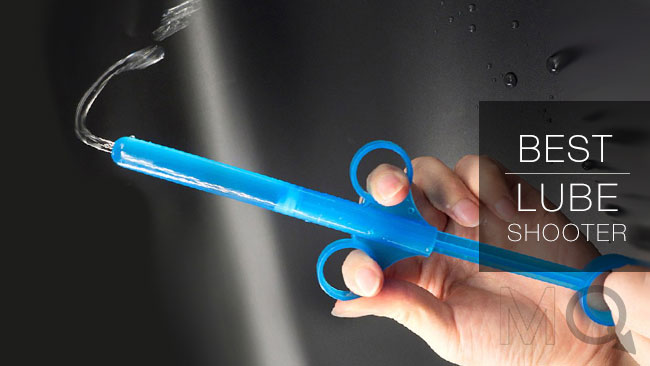 Featuring convenient finger loops, this launcher allows you to effortlessly fill it with any liquid of your choice. Whether you're using lubricants, oils, or other desired liquids, the XL One Shot Launcher is your go-to tool for quick and easy application.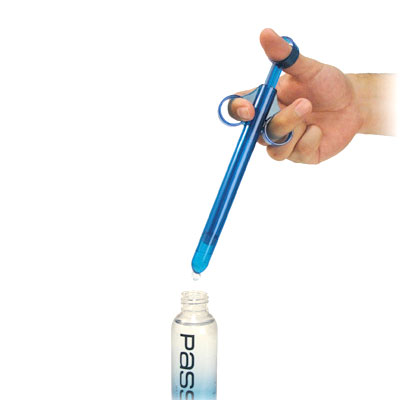 With a simple thrust, you can load up the launcher and shoot out the liquid with precision and accuracy. Say goodbye to messy spills and wasted product – this launcher is designed to keep your liquid securely contained until the perfect moment for application arises.
The XL One Shot Launcher boasts an increased capacity, holding over twice the amount of lube compared to our original size launchers. This means you can get the job done with fewer steps, allowing you to focus on what truly matters.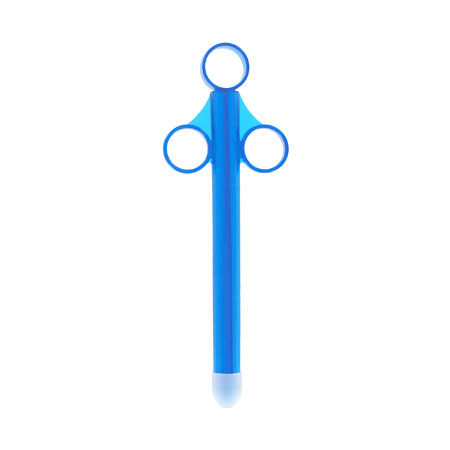 Featuring a total length of 7.5 inches, an insertable length of 4.75 inches, and a diameter of 0.64 inch, this launcher provides optimal comfort and functionality. Its size is carefully crafted to ensure easy insertion and a pleasurable experience.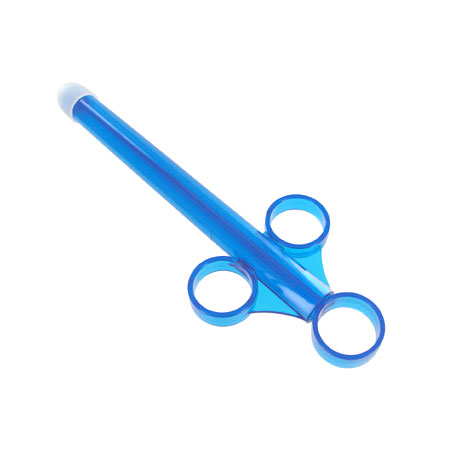 Upgrade your lubricant application routine with the XL One Shot Lubricant Launcher. Enjoy the convenience, simplicity, and efficiency it offers, all while achieving the perfect amount of lubrication with each use. Say goodbye to mess and hello to effortless satisfaction!
Please note: The XL One Shot Lubricant Launcher is intended for adult use only and should be used responsibly.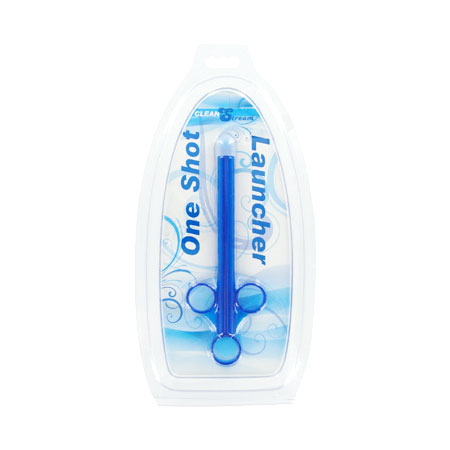 Measurements 7.5 inches overall length, 4.75 inches insertable length, 0.64 inch in diameter. Material ABS plastic. Color Blue. Please note lubicant is not included.
Dimensions
Height: 12  Length: 5.75 Diameter: 1  Weight: 0.17
Features
Color: Blue
Feature: Phthalate Free
Material: Plastic
Brand: Clean Stream
Manufacturer: XR Brands
UPC: 811847016150
Weight: 2.88 Ounces
Color: Blue  Material: ABS Plastic Barcode: 8.11847E+11
MQ Sex Toy Store Anal Lubes, Lotions, Sprays & Creams product collection.
Male Q Adult Store Featured Anal Toys – CLEANSTREAM ONE SHOT LAUNCHER BLUE released on 3/13/2015, by XR Brands.