Description
Easy to use Lube Tube lets you put your favorite lube exactly where you want it! Reusable, refillable, and easy to clean. Use the ideal amount every time. Handy cap makes travel a breeze. 2 Lube Tubes per package. ABS plastic. 3.25 inches by .5 inch.
Lube Tube 2 Pack Clear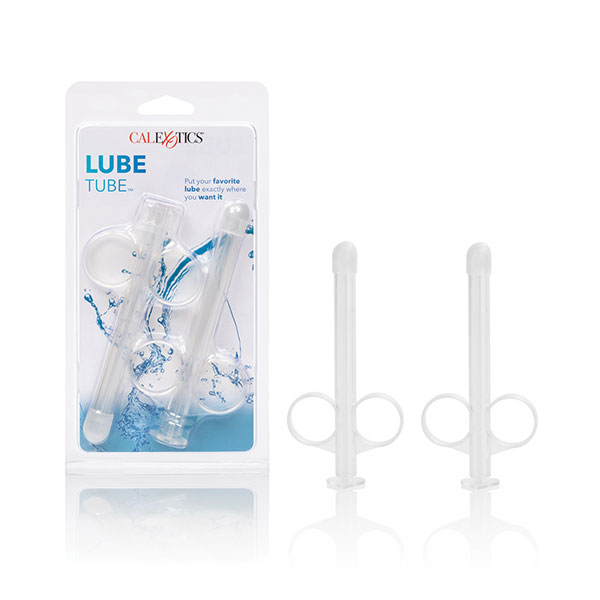 The Lube Tube 2 Pack provides Precision Lubrication Where You Need It! Discover the ultimate solution for precise lubricant application with the Lube Tube 2 Pack. This incredible set includes two transparent lube injectors that are designed to make your lubrication experience effortless and satisfying.
The Lube Tube is your go-to tool for applying your favorite lube exactly where you want it. With its user-friendly design, you can say goodbye to messy spills and hello to targeted lubrication. Simply fill the tube with your preferred lubricant and enjoy the control it offers.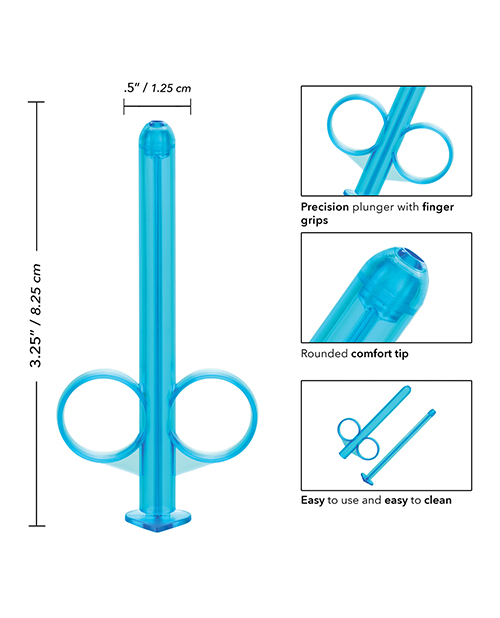 These lube injectors are not only easy to use but also reusable, refillable, and easy to clean. Forget about single-use disposable options – the Lube Tube is here to provide a sustainable and cost-effective solution. Simply refill the tube with your desired lube whenever needed and enjoy its long-lasting functionality.
Experience consistent and ideal lubrication every time with the Lube Tube. Its precise measurement system ensures that you apply the perfect amount of lube with every use, allowing you to optimize your pleasure and comfort.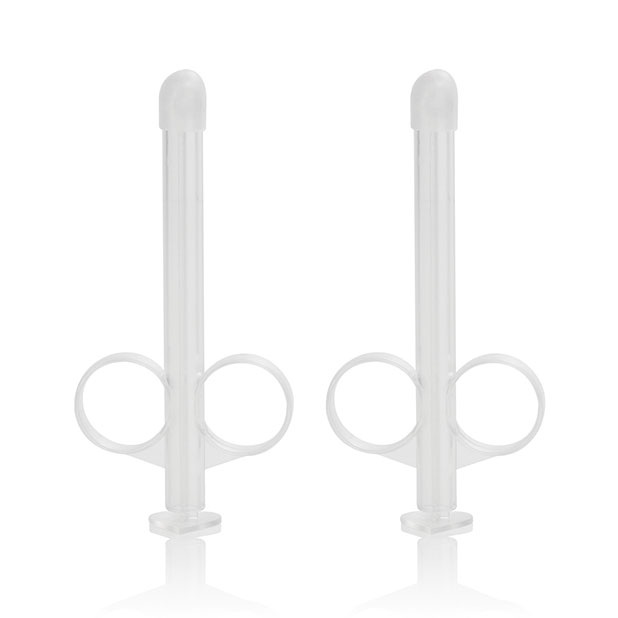 The Lube Tube features a handy cap, making it ideal for travel and on-the-go use. Keep your lube securely stored and ready for action wherever you are. Enjoy the convenience and portability this product brings to your intimate moments.
Each package includes two Lube Tubes, providing you with double the pleasure and convenience. Share the experience with a partner or keep one as a backup – the choice is yours. Made from durable ABS plastic, these lube shooters are built to last.
Measuring at 3.25 inches in length and 0.5 inches in diameter, each Lube Tube is perfectly sized for easy handling and precise application. Enjoy a comfortable grip and accurate control, ensuring every use is a pleasurable experience.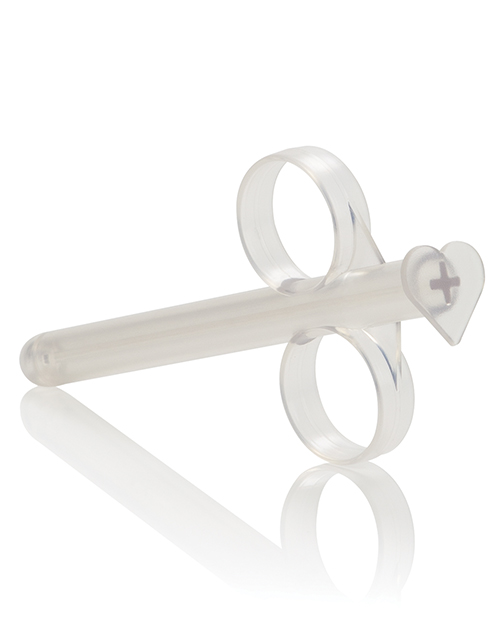 Upgrade your lubrication routine with the Lube Tube 2 Pack and enjoy the benefits of targeted, mess-free application. Embrace convenience, sustainability, and pleasure with this must-have accessory for any intimate moment.
Please note: The Lube Tube is intended for adult use only and should be used responsibly.
Male Q Reader Review
Definitely What I was looking for! – "As a bisexual man, I used to find that the lube applied to my toys would not help much because it would be removed as the toy was inserted into my butt. The majority of the lube would not help with toy insertion, making it a mess and a waste of lube. I used the Lube Tube to put my lube inside my rectum and then used just a little on the outside of my butt and on the toy. Wow, what a difference! I was able to insert my dildo SO MUCH EASIER and even after 20 minutes of vigorous thrusting, my toy still slid in and out easily and very little lube had to be cleaned up 🙂 Definitely recommend this, especially for anal enthusiasts!

Product Details
Length: 3.25 Inches
Width: 0.50 Inches
Color: Clear
Genre: Couples
Feature: Mfg Warranty Included, Phthalate Free
Material: Plastic
Manufacturer: Cal Exotics
UPC: 716770058805
Weight: 2.16 Ounces