Description
Easy to use Lube Tube lets you put your favorite lube exactly where you want it! Reusable, refillable, and easy to clean. Use the ideal amount every time. Handy cap makes travel a breeze. 2 Lube Tubes per package. ABS plastic. 3.25 inches by .5 inch.
Lube Tube 2 Pack Clear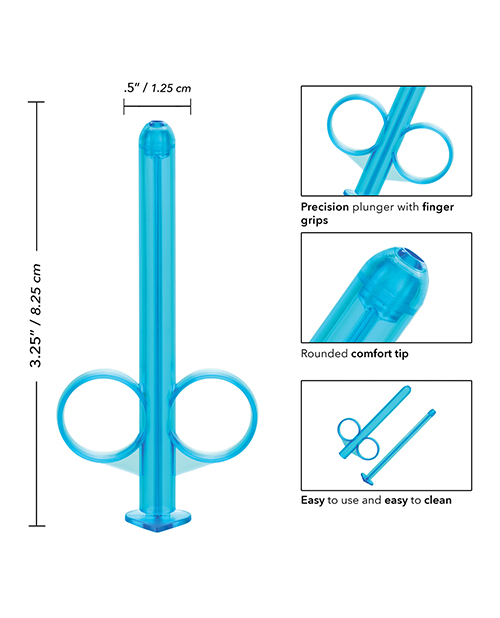 Male Q Reader Review
Definitely What I was looking for! – "As a bisexual man, I used to find that the lube applied to my toys would not help much because it would be removed as the toy was inserted into my butt. The majority of the lube would not help with toy insertion, making it a mess and a waste of lube. I used the Lube Tube to put my lube inside my rectum and then used just a little on the outside of my butt and on the toy. Wow, what a difference! I was able to insert my dildo SO MUCH EASIER and even after 20 minutes of vigorous thrusting, my toy still slid in and out easily and very little lube had to be cleaned up 🙂 Definitely recommend this, especially for anal enthusiasts!