Pjur Analyse Me Review – An Amazing Anal Lube for 2023!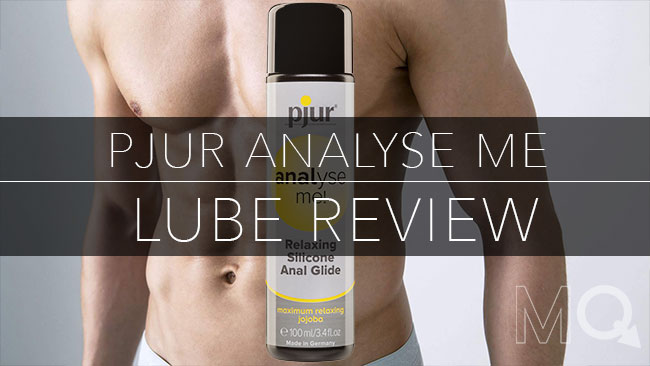 It's that time of year again – Pjur has a new set of lubes, and of course, we are here to give you our very first Pjur Analyse Me Review!

Pjur Analyse Me Review
One of the most common questions I get on the site is: "What is the best lube for anal sex?". This is because lubes are the single most important thing that can separate having comfortable, pain-free, and even orgasm-inducing anal sex from a terrible, "I am never EVER doing that again!" kind of night.
Well, Pjur thinks it has the answer, and I wanted to find out for myself and make up a Pjur Analyse Me review.
An Anal Lube Evolution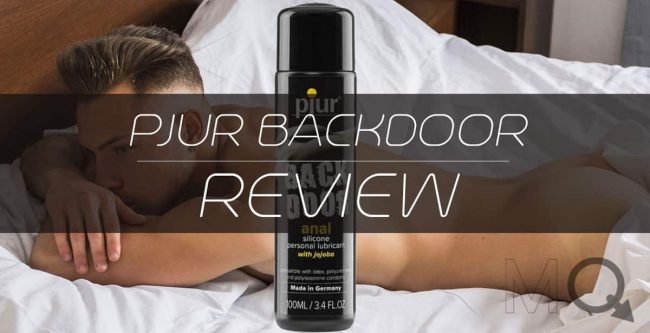 Pjur's previous anal lube, Backdoor Anal Glide has been my "go to" product for almost three years because for both the person giving and receiving, it is smooth, comfortable, and thanks to the added anal relaxant plus numbing agent, a really big help for anal sex first-timers.
Pjur's Backdoor was one of the first-ever, high-quality silicone lubes designed specifically for anal sex on the market. What made it stand out was its durable formula and included anal relaxants. It is powerful, to say the least, and is great for anal sex pros, but could be a bit over-powering for the average user.
Analyse Me is a More Balanced Formula

The original formula was not without my own complaints though. As a top, I found the numbing effect to be overpowering after about 20 minutes, and sometimes to the point where I couldn't even cum.
This time around, Pjur has taken a lot of complaints from its users to heart and re-adjusted the formula with a more balanced, less potent mix which I find to be a much better experience.
But before we get into more detail about this Pjur Analyse Me review, let's start off with some first impressions.
First Impressions of Pjur Analyse Me!
When my package arrived in the mail and I opened up the box I was happily greeted by my little bottle of Pjur lube. But let's back up a minute because I want to really emphasize the "little" part of that sentence.
I bought two bottles of the 100 ml variant, and I have to say, 100 ml is much smaller than the pictures make it out to be. Just look at the size.
This is compared to when I reviewed the Backdoor, and I opted for the 250ml bottle which is a much bigger size, better matching to what I had imagined.
The 250 ml gets 2.5x more lube for an added 50% of the price (250ml for $60) compared to the two 100ml bottles I bought (200ml = $70).
Yes, a little goes a long way with this lube, and my last 250ml bottle of Backdoor ran me almost a year, but if I had to buy again, I would have gone for the 250ml. It just makes more sense per milliliter.
Bottle and Packaging
As for the packaging, it is still overall top-notch with smooth black plastic and a sleek bottle. The material and shape make it look like a premium lube and the presentation is very well done (although I do prefer the black labeling on Pjur's other bottles).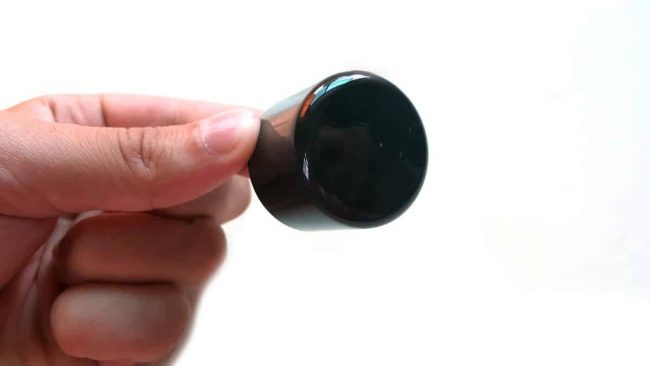 The cap still comes on and off with a screw top design which paired with the insane slipperiness of the lube on the smooth plastic, which already has minimal grip, means that the bottle and cap get messy pretty fast, and taking the cap off can be a slippery experience.
Aside from this, the small pin-pointed hole is well sized and gives you a good amount of control over how much or how little you want to use. The lube flows out nicely and won't run down the edge of the bottle.
Throughout my Pjur Analyse Me Review process I never found the bottle overly frustrating, but it is definitely an area for improvement.
Pjur's Feel and Consistency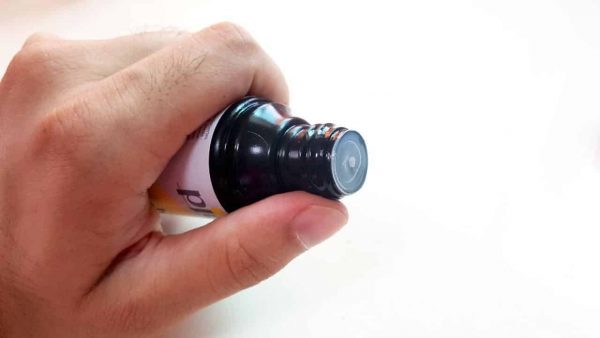 If you have ever used a Pjur product, then you already have a general idea of what to expect. Out of all of the Pjur silicone lubes I have tested the base lubricant here feels almost identical – but that is a good thing.
It has a smooth silicone feel, almost like the consistency of a syrup (but don't get the wrong impression), it is thick, smooth, durable and in no way sticky, even after using it for 20-30 minutes.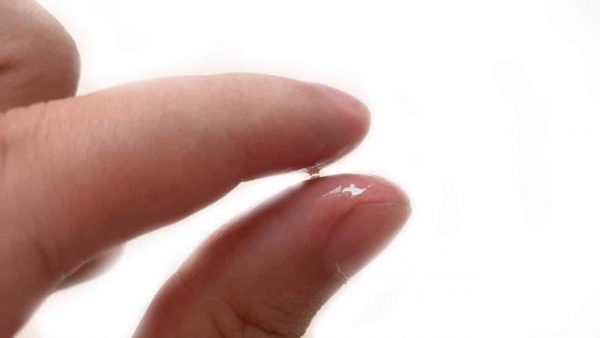 I want to emphasize just how little friction there is in this formula. When I say that it "glides" I literally mean that your skin will flow past each other with a super-thin silicone barrier.
It is almost a surreal feeling and the lube spreads out evenly over the skin. In short, this is one of the best lubricants I have ever tested. During the entire Pjur Analyse Me review process I was overall impressed by the feel and consistency.
Analyse Me's Relaxing Effect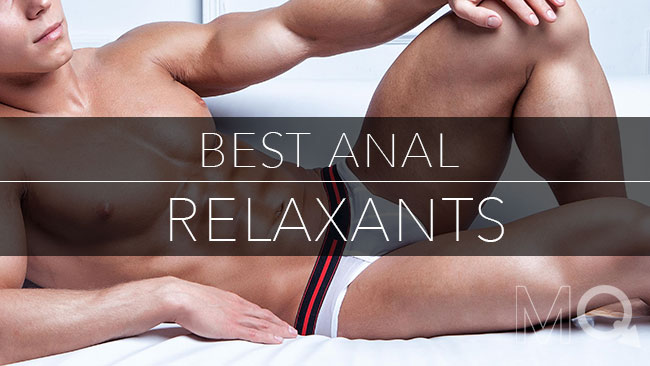 As I mentioned earlier, what is different about the Analyse Me! is the balance of the relaxing agent. Being on top, I had no problems with my dick going numb or not being able to finish.
Although, throughout my Pjur Analyse Me Review testing it still has a slight prolonging effect so that if you are the super-sensitive type, you can go a little longer than you might otherwise.
On the receiving end, the relaxing effect still works well, but give it 3-5 minutes to really kick in. I recommend you apply this a few minutes before you have sex and let it settle in. If you give it that little extra window to take effect you are going to have the best experience with it.
So we are almost through with our Pjur Analyse Me review, and there is one question we still haven't answered.
Should You Buy It?


– Yes –
If you are an anal sex first timer or even a pro, Analyse Me! is the best lube you can get. The inclusion of an anal relaxant means that you don't need to worry about pairing it with a separate product. The relaxant is effective and well balanced and the formula alone is one of the smoothest on the market.
For anyone looking for a stronger punch I still recommend my original pick, Pjur Backdoor, but for the general user, Analyse Me! is the best anal lube you can buy.
View on MQ Store

---
Pjur Analyse Me Comfort Water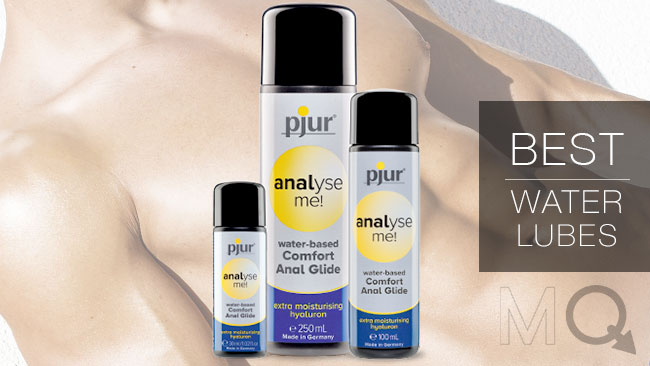 Pjur Analyse Me also comes in a water-based variant. In terms of the relaxant, feel, and overall formula this lube stacks up very similarly. Because Pjur Analyse Me Comfort has a water base, it is easier to clean up and cheaper overall.
As far as drawbacks, the formula is less thick and can evaporate over time. This means that you lose out a bit on durability. Overall though, if you are looking for a cheaper, water-based alternative, Analyse Me comfort is worth checking out.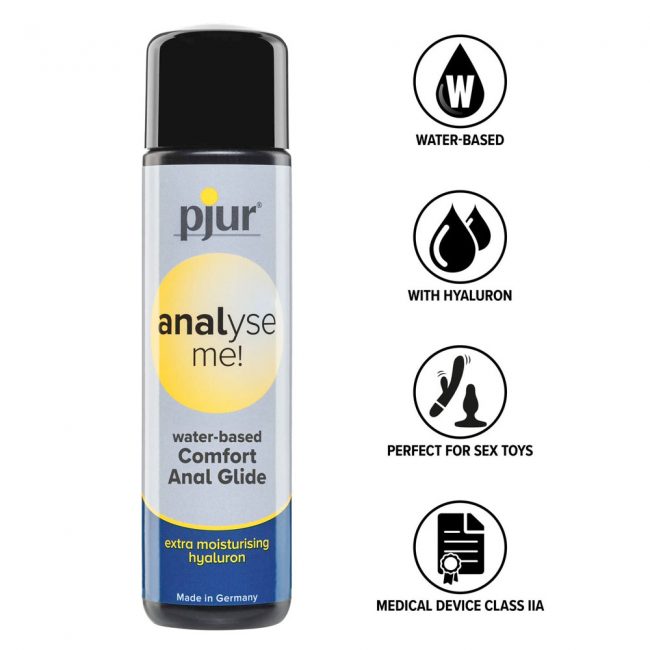 View on MQ Store

---
Pjur Analyse Me Review Wrap-Up
We are constantly testing and retesting lubes throughout the site. This is just our latest update for our Pjur Analyse Me Review. For more reviews and tips on the top-selling lubes and sex toys, check our in-depth buyer's guides below.
And that's it for our Pjur Analyse Me Review. Do you agree with what we had to say? Do you have any lubes you prefer to use? Let us know in the comments below or e-mail us at info@maleq.org.