Best Lubes for Giving a Handjob – Top 10 of 2023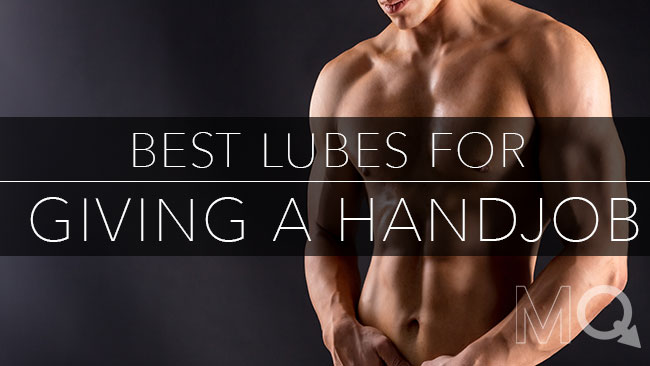 Do you want to give a really good handjob? Or maybe want the perfect lube to jack off? When choosing a good lube you need to keep three things in mind – slipperiness, sensation, and longevity. Below are our top picks along with some user reviews of the best lubes for giving a handjob.

Best Lubes For Giving a Handjob
When choosing a lube, arguably the most important features are lubrication, sensation, and overall stimulation. We have chosen the best lubes for giving a handjob based on price, quality, and lubricant types. To start off, we go over lubes designed specifically for handjobs and masturbation.
Added Sensation Lubes


Some of the best lubes for giving a handjob have extra sensations built into the formula. These can be anything from tingling, so warming, cooling, and much more. As far as lubes go, Climax Bursts offers some of the best feeling options out there.
Wicked Sensations Aqua Heat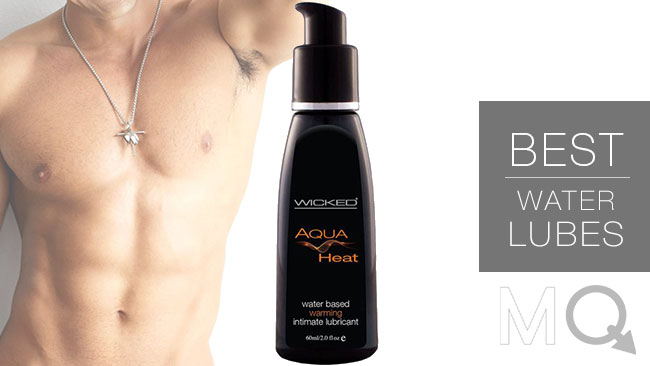 If you are looking for something with a little more sensation and want a lube that does more than simply lubricate then Wicked Sensations should be your go-to. What makes the Wicked Sensations so special is the inclusion of a warming agent in the formula. This paired with its fantastic lubrication makes it our top pick for the best lubes for giving a handjob.
MQ Reader Review:
"This is just what I want, a lubricant that has a light, warming effect. No overwhelming fragrance but a light pleasant scent that almost goes unnoticed. The texture is nice. I just wish there was an 8 oz. Bottle of it!" – Purple Passion
Wicked Aqua Chill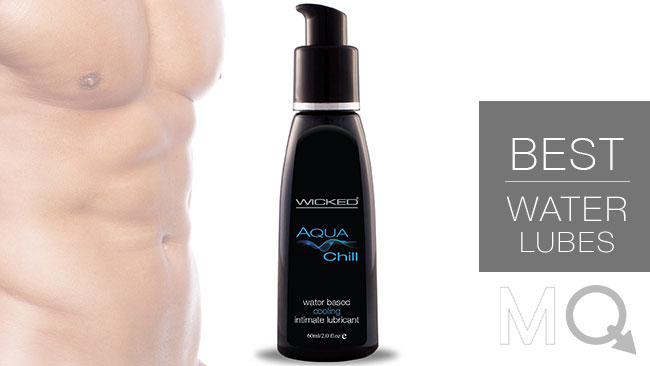 Unlike other lubes we have tested, Wicked has a nice balance of added sensation to give an extra kick that is not overpowering.  For those looking for something a little special, these are the best lubes to perform a great hand job.
Mood Warming Lube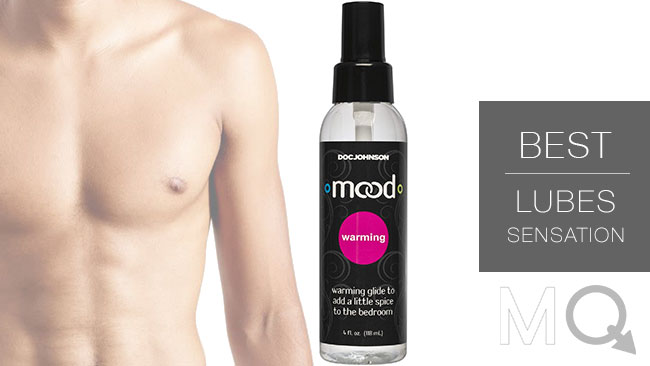 Mood Warming is another great pick for lubes with an extra kick. Although the sensations are similar, the feeling is actually quite different from Climax Bursts. Like before, you have a number of sensations to choose from, each with a uniquely different feeling.
What is nice is that each sensation is not overpowering, but for those who are usually slow to cum, this will probably push you over the edge pretty fast.
Mood 5 Pack 1 oz Sampler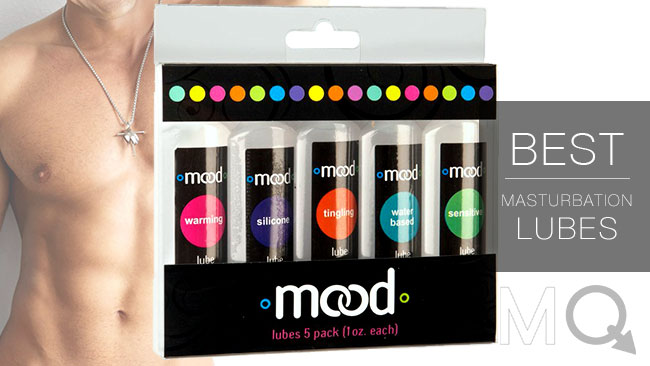 Each 4oz bottle is relatively inexpensive on its own, letting you try a variety of feelings, without breaking the bank. It is easily one of our top picks this year for the best lubes for giving a handjob.
Better yet, Mood also comes in a 5 pack of different sensations:
Warming Sensation Lube
Cooling Sensation Lube
Sensitive Lube
Silicone Based
Water Based
MQ Reader Review:
Feels Awesome – "This lube is great while masturbating for a little extra sensation. The warming feeling is a nice change and really mixes things up. I highly recommend it!" – Tim
ID Sensations – Warming Lubricant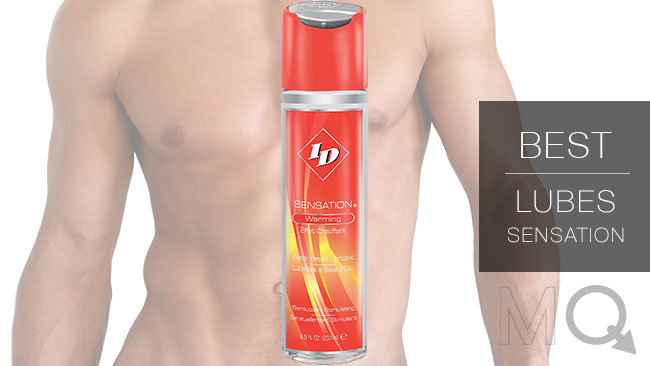 ID lubes are some of the most common and well-known lubes. I have always been a fan of their classic water formula, and the Sensation line offers the same feeling with extra stimulation.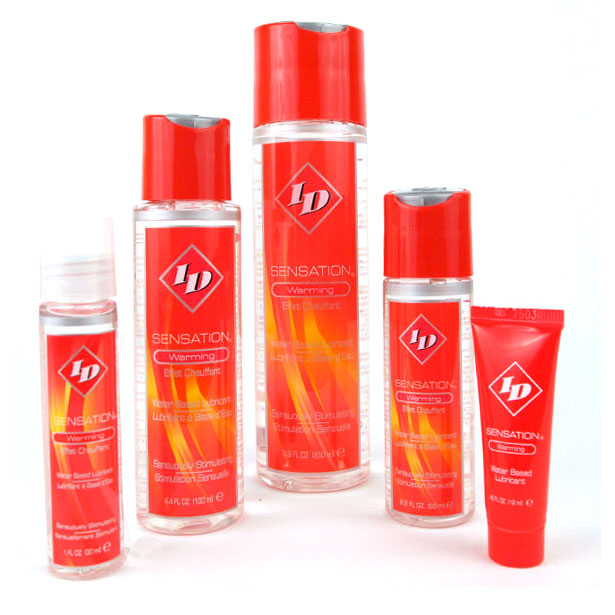 View on: MQ Store

ID Sensations – Tingling Lube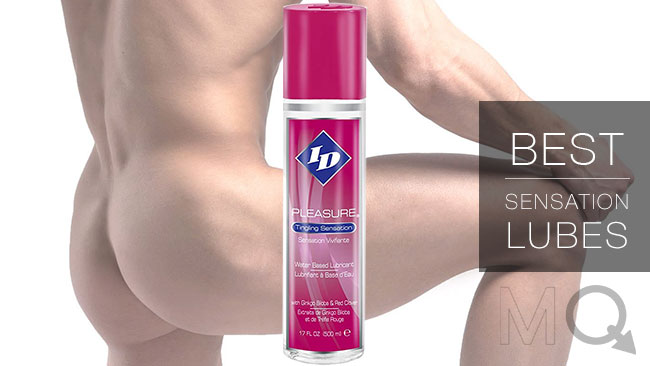 ID Sensation comes in 2 variants: Warming and Tingling. Both provide a unique feel and a surprising amount of added sensation.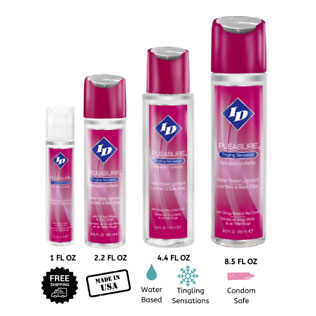 View on: MQ Store

Silicone Lubes for Giving a Handjob
Silicone lubes are some of the best lubes for giving a handjob. They are slick, long-lasting, and feel great to use. As a drawback, though, silicone lubes can be harder to clean up and sometimes leave stains on sheets (which go away when washed) or an oily residue. This means less time fussing around when doing the dirty (no need to re-lube halfway through) but a slightly more involved clean-up. Regardless, silicone lubes are your best choice for general use.
Swiss Navy Silicone Lube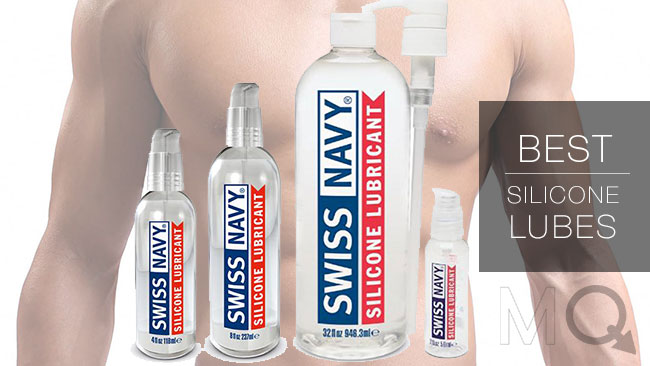 Swiss Navy is a fantastic all-purpose lube that feels amazing when giving a handjob (or just for solo play). It is slippery, and long-lasting and does not get tacky or leave behind an oily feeling like a lot of other lubes I have tested. In terms of feeling, when I used this for the first time it nearly sent me through the roof!
Swiss Navy really feels like the real thing. The pump cap is also super easy to add more and a cinch to use one-handed and helps so you don't have to break up the fun. If you are looking for a lube that will get the job done, and finish him fast, then look no further.
MQ Reader Review:
"This lube makes your cum rainbow-colored and all the ladies will be flocking to your bed. If Jesus would have had sex, he would have used this lube." – Dick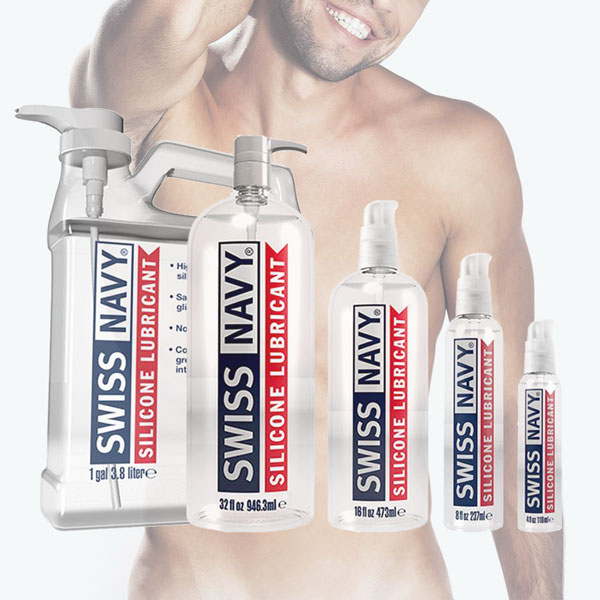 Pjur Original Body Glide Lube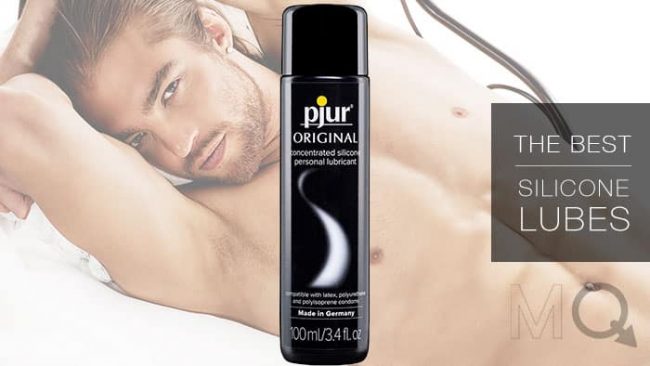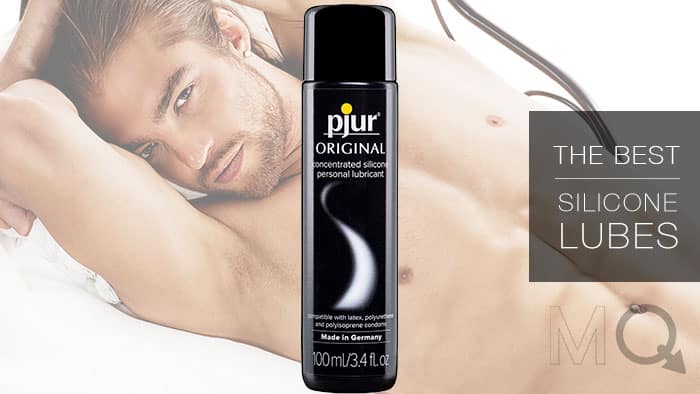 We have featured Pjur on some of our previous lists for the best lubes. Simply put, whether you are masturbating, giving a handjob, or having sex Pjur is one of the best overall silicone-based lubes you can buy – period.
It feels amazing, with great consistency and a super slippery feel. As far as silicone lubes come, Pjur is among the best lubes for giving mind-blowing hand jobs and for sex in general. And because it is nearly friction-free there is virtually no heat. It's a feeling that is a bit difficult to describe but put simply, will make him melt into the covers. Pjur is a bit pricier than other silicone lubes because this is in the premium category, but you get what you pay for – a truly premium-feeling product.
MQ Reader Review:
"My husband and I bought this for the first time today. I picked it because the bottle said voted number 1 by men's fitness mag and that it was long-lasting and won't dry out…THIS LUBE IS SO WORTH THE MONEY! The best I've ever had will never use another brand again."
Water Based Lubes
Our body's natural lubrication is water-based. This is why water-based lubes are some of the most realistic feel, and therefore most stimulating lubes around. Paired with their versatility and ease of cleanup, they make some of the best lubes for masturbation overall.
Gun Oil Stroke 29 Handjob Lube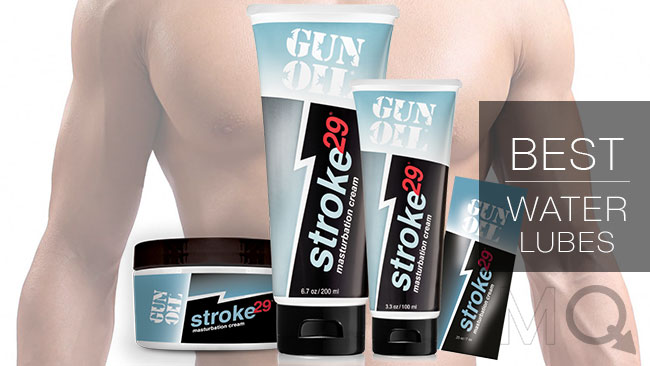 Gun Oil Stroke 29 is a one-of-a-kink personal lubricant that transforms into a clear, ultra-slick fluid the longer you use it. Its unique formula is crafted to absorb energy from friction and body heat, providing a unique experience. What's more, you'll sense the change occurring at around the 29th stroke (as the name state), heightening your sensations. Better yet, it is fortified with Vitamin E and Aloe Vera, this non-greasy formula also soothes, softens, and safeguards your skin and tissues from irritation.
Water-Based fortified with natural oils.
Vitamin E and Aloe Vera Infused
Transformative 29th Stroke Formula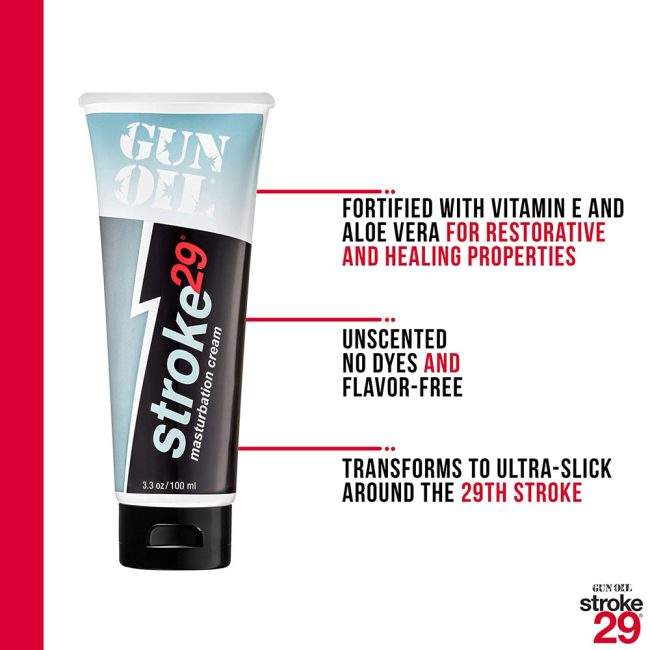 Smooth and Slick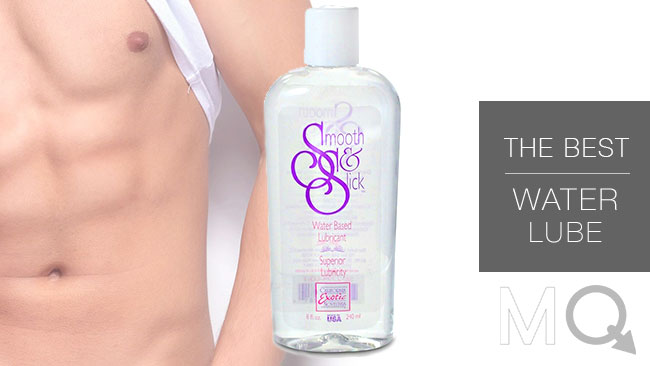 Smooth and Slick is named rightly so – it is a slippery smooth lube with an awesome glide, and most importantly feels great. This is currently one of the highest-rated lubes on the MQ store, and what makes this lube so popular is its simple no-frills design, cheap price for a bottle of 8 lunches of lube, and longevity when compared to other water lubes out there.
Again, this lube does have a tendency to dry out (like any other water-based lube) after extended use but is easily fixed with some water (or even a little spit). Because of its low price and high performance it has gained its spot as on our list of the best lubes for giving a handjob.
MQ Reader Review:
"This is one of the best water-based lubricants I have used. It's not expensive which is nice and this size will last someone a while. I have not had any problems with it drying out too fast or being sticky after drying. If you add a little water when the lube starts drying it gets wet again also. Best water-based lubricant I have used and prefer water-based over silicone. Enjoy!" – Kevin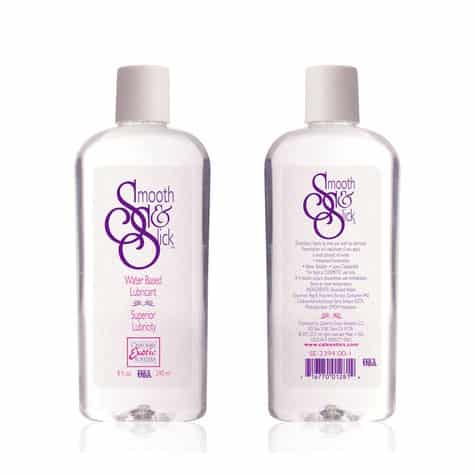 Swiss Navy Water-Based Lube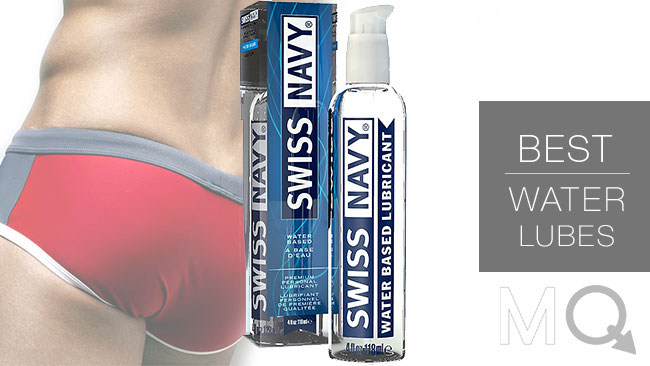 Swiss Navy has been rated our favorite water-based lubes for years. Its thick consistency is long-lasting, feels great, and gives impressive lubrication. It's not just our favorite water lube, but also one of the best lubes for giving a handjob. In terms of feel and quality, it is our absolute favorite water-based lube year over year.
MQ Reader Review:
Smooth: "When I tried this lube not only did it feel excellent, but it didn't leave a sticky feeling afterward. It felt wonderful during sex. A little goes a long way and I will happily go back and pay for another bottle." – Ron
View on MQ Store

How to Give a Handjob
Now that we have gone over the best lubes for giving a handjob, be sure to read our full guide to how to give a handjob, or check out the video above.
We also go into more depth about other topics in our in-depth How-To sex guides. Some of our best articles include how to give a blow job, and how to have anal sex.
How to Give a Blowjob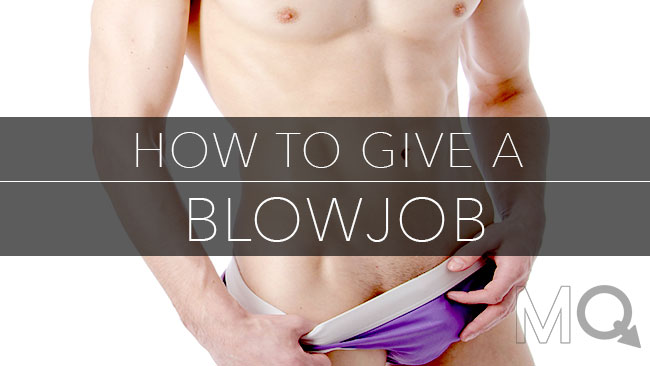 We also go into detail about all types of sex, including how to give a blow job. You can read this, and more of our full in-depth guides by visiting the MQ Guides section. We cover all types of personal lubricants and variants in more detail below.
These are our picks of the best lubes for giving a handjob. Do you have any top picks or recommendations? Let us know in the comments below.