Best Lubes to Buy in 2023 for Better Feeling Sex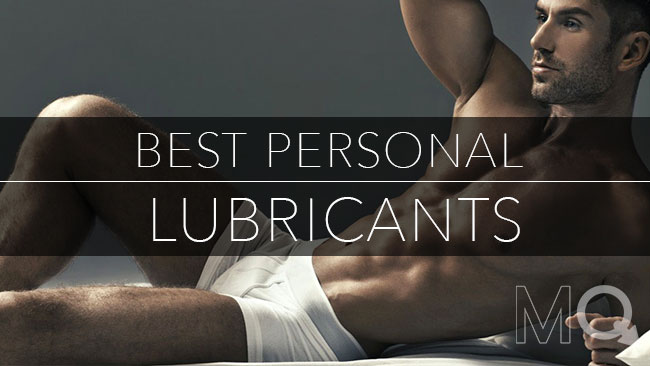 When we picked the "best lubes", there are just so many types! You should first ask yourself what you are looking for. Is it comfortable? Quality? Price? We at MQ have been testing (and re-testing) the most popular lubes for this year, and are here to share our results. So without further ado, here is our ultimate list of the best personal lubricants of 2023.

Choose the Best Lubricant for Your Needs
When purchasing a personal lubricant, there are several factors to consider, depending on your needs and personal preferences: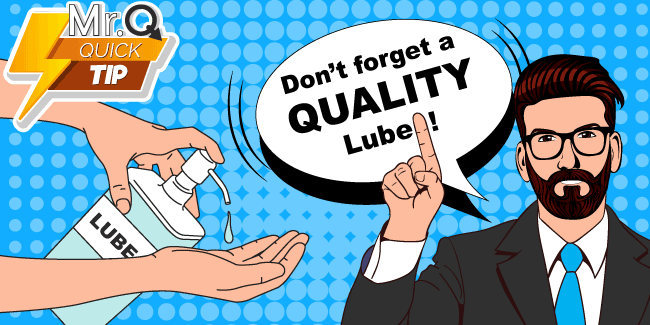 Lube Base – Water, Silicone, or Oil: Personal lubricants can be water-based, silicone-based, oil-based, or hybrid. Water-based lubricants are the most common and versatile, while silicone-based lubricants are longer lasting and better for water activities. Oil-based lubricants can break down condoms and increase the risk of bacterial infections, so they are not recommended for use with condoms or during vaginal intercourse. Hybrid lubricants combine water and silicone, offering the benefits of both.
Texture – Thick or Thin: Consider the texture of the lubricant and what feels comfortable for you. Some lubricants are thicker and more gel-like, while others are thinner and more liquid. Experiment with different textures to find what works best for you.
Purpose – Vaginal, Anal, or Personal Play: Think about what you will be using the lubricant for. If you are using it for vaginal intercourse, make sure it is safe for use with condoms and comfortable to use for extended periods of time. If you are using it for anal sex, look for a thicker, longer-lasting lubricant that is designed specifically for anal use.
Ingredients: Read the label carefully and avoid lubricants that contain glycerin, parabens, or propylene glycol, as these can irritate the skin and increase the risk of infections. Look for lubricants that contain natural ingredients like aloe vera, carrageenan, or vitamin E. Consider your skin type and any allergies or sensitivities you may have. Look for lubricants that are hypoallergenic, free from fragrances and preservatives, and designed for sensitive skin.
Brand Lubricants: Choose a reputable brand that uses high-quality ingredients and has a good reputation for safety and effectiveness.
Best Lubes for Sex


The best lubes are extra slippery, durable, and long-lasting. We rate and test our lubes based on consistency, feel, and more importantly – overall pleasure. Because when it comes down to it, a sexual lubricant should feel great to use, and make sex feel better.
Water Based Lubricants
Water lubes are some of the best-performing, most natural-feeling personal lubricants. Yes, water lubes are the quickest to dry out, but that doesn't take away from their awesome lubrication. Compared to other lube types, water lubes are the closest to the real thing, simply because our body's natural lubricant is water!
This makes water lubes the ideal lubricant for sensitive skin and some of the best lubes you can buy! So if you want something that doesn't feel artificial and will give you the best sensation, then we highly recommend a water-based personal lubricant.
Swiss Navy Water-Based Lube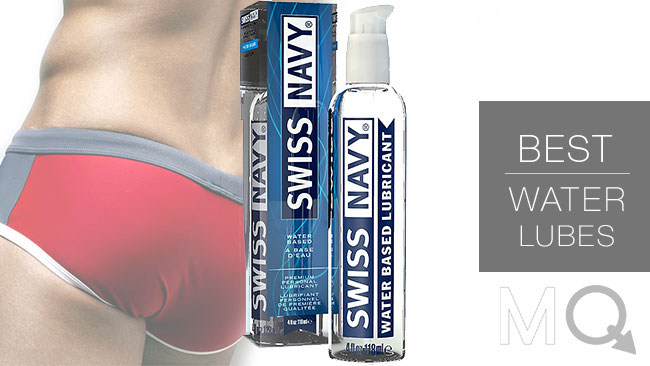 Swiss Navy is the best lube you can buy. Judging by its comfort, feel, and overall endurance, Swiss Navy outperforms the competition. If you haven't already heard of this one, Swiss Navy has made a reputation for itself from its high-quality feeling and slipperiness.

It is durable and thick and will last you a long time which is what we are testing for. What makes it number one? The consistency and feeling of "pleasure" when put into action. We are already huge fans of the Swiss Navy silicone variant, but the Swiss Navy Water stacks up better interns of feel, slipperiness, and easy clean-up. For the best lubes you can buy right now, our pick goes to Swiss Navy.
MQ Reader Review:
Smooth: "When I tried this lube not only did it feel excellent, but it didn't leave a sticky feeling afterward. It felt wonderful during sex. A little goes a long way and I will happily go back and pay for another bottle." – Ron
View on MQ Store

Elbow Grease H2O Lube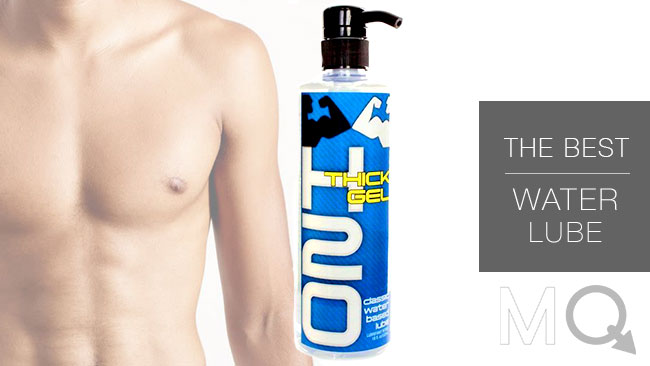 If you are going for water, then you want to go thick!  That is exactly how Elbow Grease H2O is made.  I have tried so many water-based lubes because I really like how water lubes feel, but I can't say I have found many that will last you a whole session without the need to re-apply.
MQ Reader Review:
Great Product: "I have tried several lubes for anal sex, but this is by far the best I have tried. It is very slick and lasts a long time. I would recommend Elbow Grease to anyone."
I'll be honest – you just aren't going to find a water lube that won't dry out. Water evaporates, and that is just a rule of nature. What I will say is that out of all the lubes I have tried, H2O lasts the longest before I needed to add more, which means fewer interruptions and a much more satisfying experience.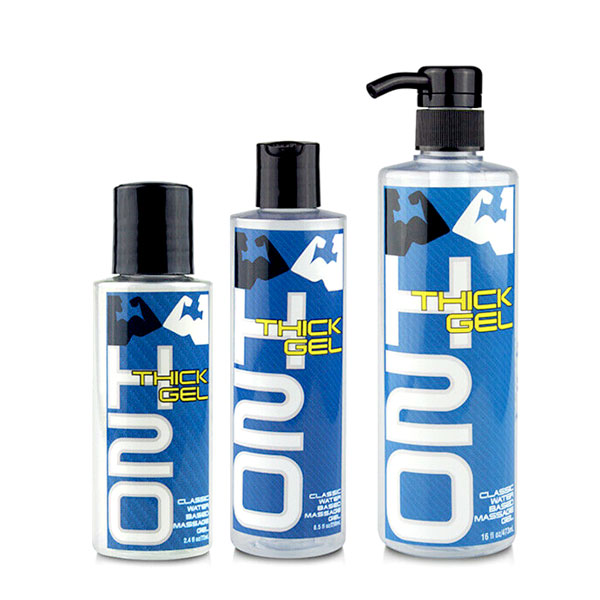 View on: MQ Store

ID Glide Lubricant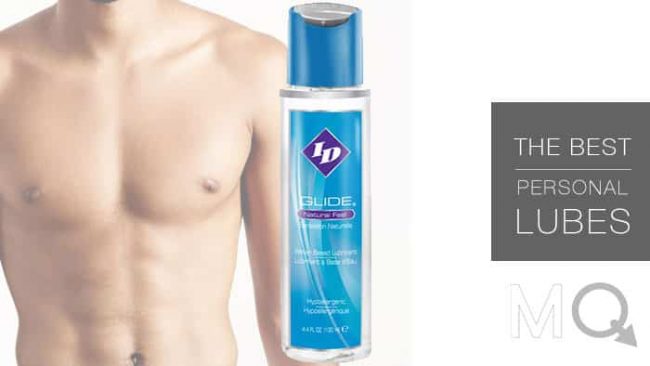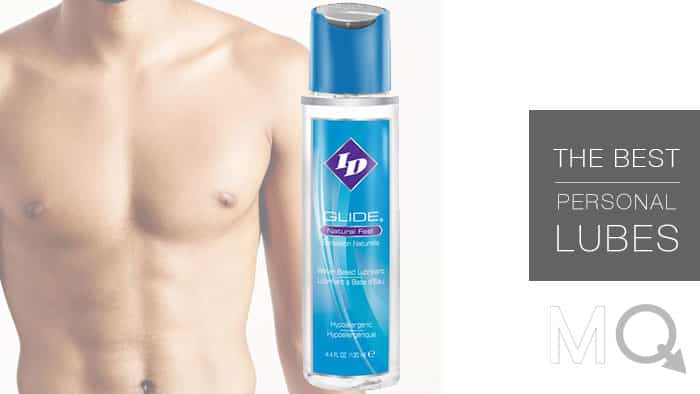 We like ID Glide because of the sheer amount of lube you get for the price. The smallest bottle runs $15 and performs close to other lubricants on the list. This combination of quantity and quality makes ID Glide one of the best lubes we have tested this year.
MQ Reader Review:
I'll order this again!: "ID did everything it promised. My partner and I found it slippery without being sticky, firm enough to stay where needed without making a mess of things. And as a nice benefit, it has a soft smell of leather!" – Don
Really though, if you want a quality lube with the best value, that lasts long, and feels great, then ID deserves your attention.
View on: MQ Store

Silicone Based Lubes
If you are going for a balance of longevity and versatility then silicone lubes are some of the best lubes around. This is because not only are silicone lubes condom-safe, but also they provide a superior level of slipperiness and longevity. This means you can use less for a longer period of time without needing to re-apply. What makes silicone lubes so special is that they cannot be absorbed into the skin, and therefore, stay on the skin's surface doing their job up until you decide to wash them off. If you want a top performer that feels a bit more premium, a silicone personal lubricant is the answer.
Gun Oil Silicone Lube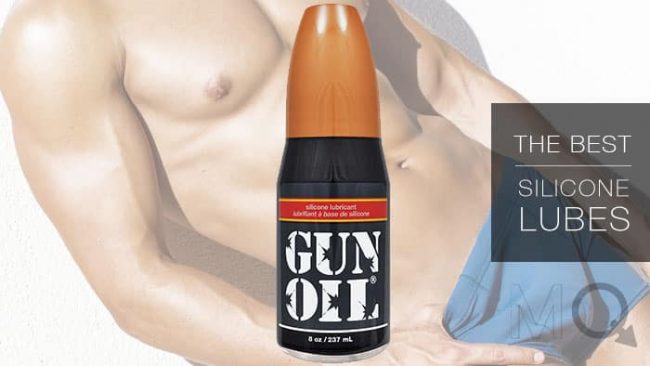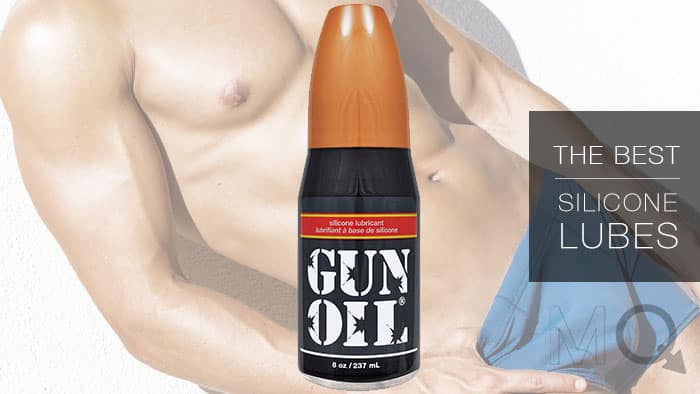 No, this is not really Gun Oil, but one of the most heavy-duty, long-lasting lubes on the market. Gun Oil is our top pick because if you are judging solely by longevity, Gun Oil will last you the longest out of any silicone lube we have ever tried.
MQ Reader Review:
Feels Natural, lasts long: "Feels natural and not sticky, yet did not dry out fast. Very good product without odor and not hard to keep around since it does not look interesting to prying eyes."
This, paired with the lower price when compared to other top brands like Pjur, Gun Oil is a pretty awesome value. If you want to go on and on, and have fun all night long then go with Gun.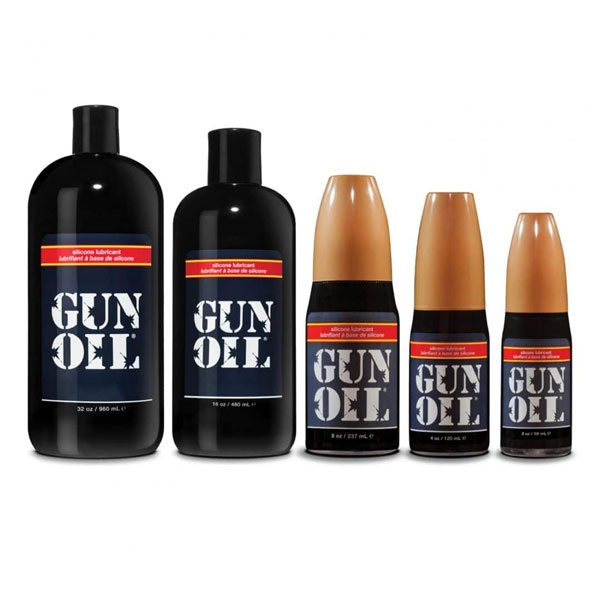 View on: MQ Store

Pjur Original Body Glide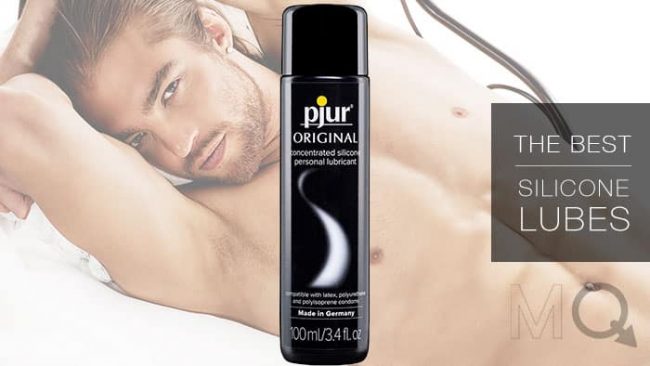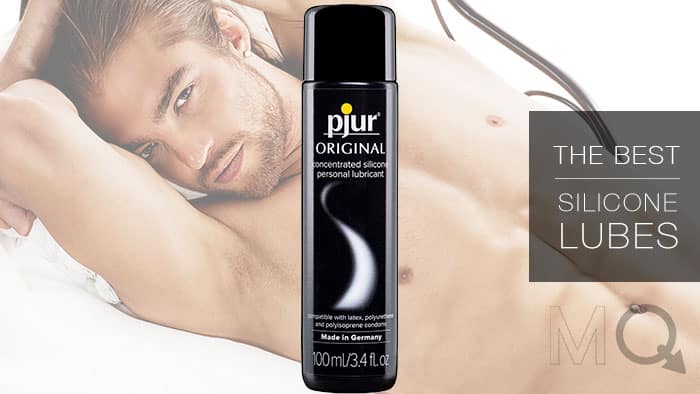 Pjur has been a long-time favorite for me because it is high quality and one of the more premium lubes out there. Like anything, you get what you pay for, and when using Pjur, you can really feel the difference.
MQ Reader Review:
The best lube!: "My husband and I bought this for the first time today. I picked it because the bottle said voted number 1 by men's fitness mag and that it was long-lasting and won't dry out…THIS LUBE IS SO WORTH THE MONEY! The best I've ever had, will never use another brand again."
Best of all, if you have sensitive skin as I do, is odor-free and hypo-allergenic and won't leave an oily residue when you do finally decide to wash it off. If you are willing to shell out the extra cash, then I say give Bodyglide ago. You won't be disappointed.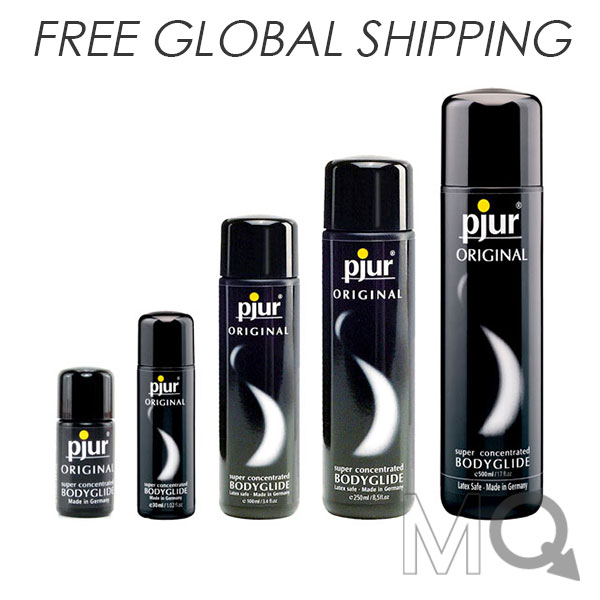 View on: MQ Store

Swiss Navy Silicone Lube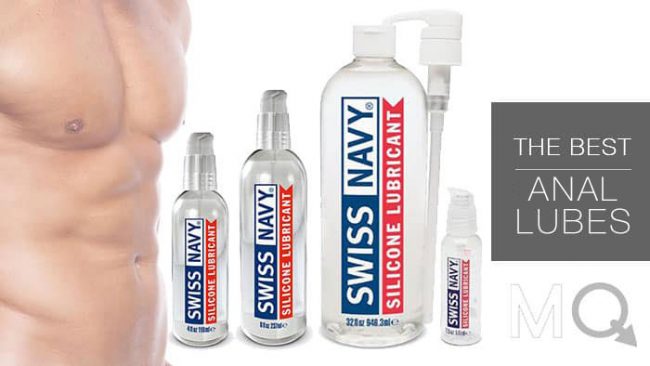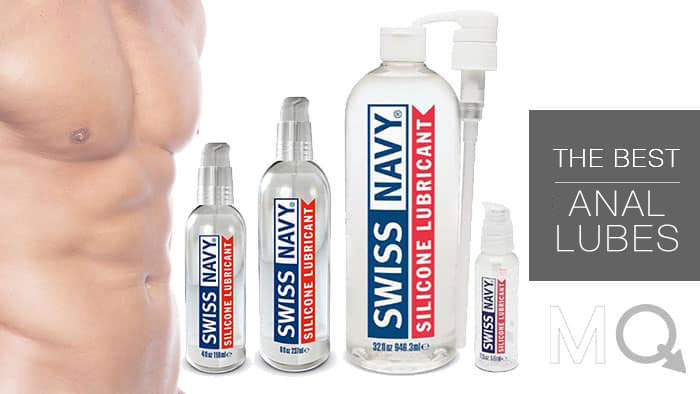 Like its water counterpart, Swiss Navy Silicone is smooth, slick, and extra slippery. The consistency is a bit thinner than other silicone lubes on this list, making it feel less tacky, and giving it a more "pure" feeling.
If you have already tried Swiss Navy before, or are looking for a quality silicone lubricant, look no further. Judging on all measures, Swiss Navy Silicone is easily one of the best lubes out there.
MQ Reader Review:
I love this lube more than any other lubes I've used. Better than Pjur stuff and better than Gun Oil. It's nice and silky leaving your skin soft and the best part that I love about this lube is that you cannot taste it whatsoever. You can suck a cock after he's put tons of lube all over himself. I really hate that nasty lube taste. Another thing that's good about this is the cap lock. Its spill free and not messy like the other brand bottles. Definitely try this one out if you haven't. They have it in 3 sizes. Oh, and it's much cheaper on this site.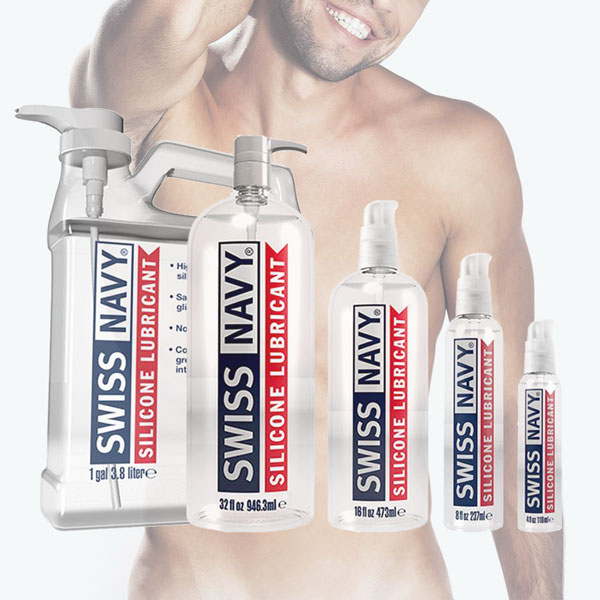 View on: MQ Store

Added Sensation Lubes
Added sensation personal lubes give a bit more stimulation during sex. The best lubes in this category increase pleasure, but do not overstimulate. Most commonly, added sensation lubes can heat, cool, and tingle. These lubes are ideal for masturbation, or for fun with a partner.
ID Sensation Tingling Glide Lubricant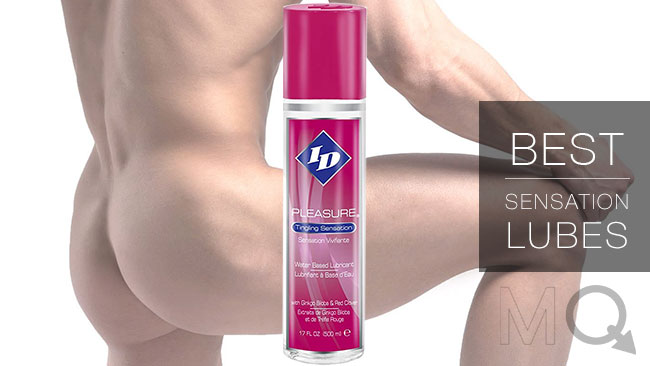 If you jack off a lot then you probably know that masturbating can sometimes get a bit… boring. That is why I am a big fan of sensitizing lubes.
ID Sensations is easily my top pick in this category because it will give you a tingling sensation that will make you cum extra hard. The tingling variant adds an extra layer of stimulation for both you of your partner and can help to enhance sensation and your climax.

View on: MQ Store

ID Sensation Warming Glide Lube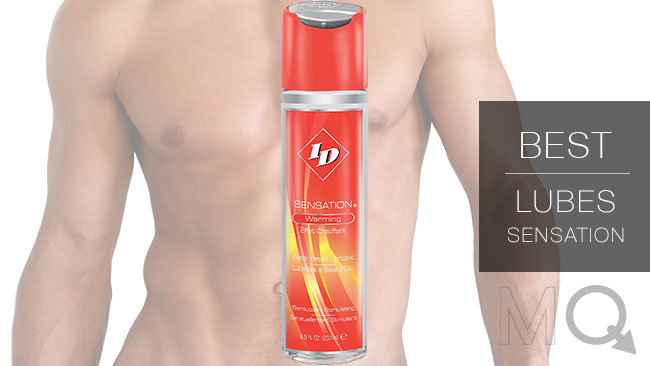 Much like the tingling version, ID also comes in a warming variant. This lubes adds a bit of heat and truly warms your experience throughout. Not to mention it leads to some pretty amazing orgasms.
MQ Reader Review:
Love It – "The whole time it was a warming sensation and when I climaxed, it was like an explosion in my body coming out my penis! Wow. I took a chance on this product not knowing what it was like, but now, I would not even think of getting anything else." – Dave
If you are looking to change things up, and want a little more feeling, ID Warming is really worth the look.

View on: MQ Store

Mood Warming Lubricant
Mood Warming is our next top pick for sensitizing lubes and is a bit different from Climax Bursts. Instead of a tingling sensation, Mood has a warming feeling that takes effect pretty quickly after you start using it.
View Mood Warming on: MQ Store

A single bottle is relatively inexpensive for 4 oz especially if you are looking to experiment.
View Mood Tingling on MQ Store

Anal Lubricants
The best lubes for anal sex are made to be extra smooth and long-lasting. These are typically made specifically for anal sex and often contain extra perks like an anal relaxant for more comfortable anal play. Of these, Pjur makes some of the best lubes out there with a few variations to choose from.
Pjur Analyse Me! Anal Glide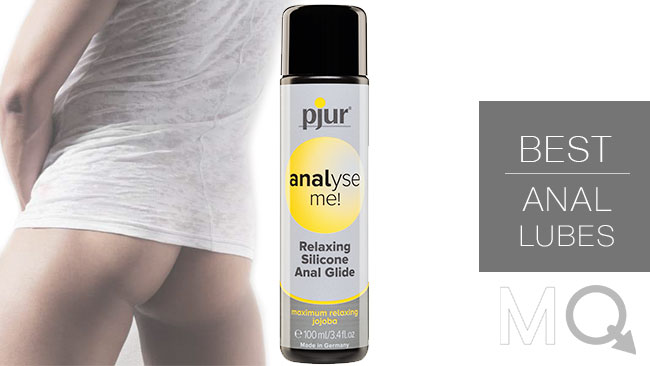 Analyse Me includes an anal relaxant that makes anal sex more comfortable and pain-free, especially for people who have had problems with pain or discomfort in the past. For most people, Analyse Me! Silicone is the best option as a well-balanced, great-feeling anal lube that is not overpowering.
MQ Reader Review:
Fabulous! – Analyse Me has to be one of the best lubes for anal sex ever! Silky smooth and helps make it easier to take either a toy or the real deal! Love this lube!"
Relaxant Type: Natural
Active relaxing Ingredient: Jojoba Extract
Relaxing Strength: Mild
Lube Thickness Level: 4/5
View on MQ Store

Pjur Backdoor Anal Glide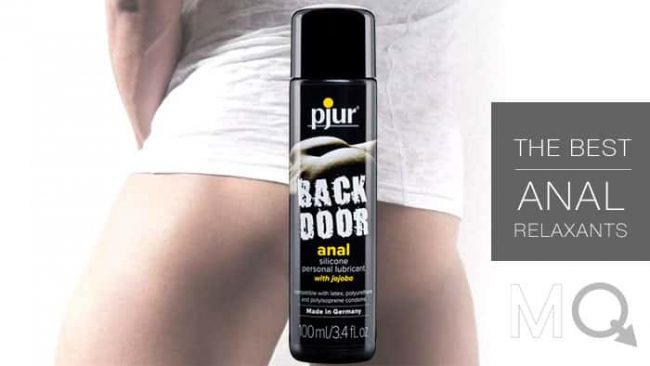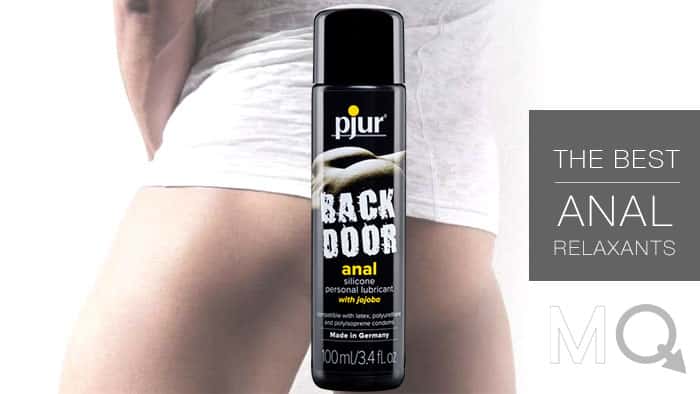 If by chance you are looking for a more powerful relaxing effect and an added extra numbing agent then I recommend our previous years' best anal lubes top pick, Pjur Backdoor. It is a stronger formula and packs a bit more punch.
Relaxant Type: Natural
Active relaxing Ingredient: Jojoba Extract
Relaxing Strength: Strong
Added Numbing Effect
Lube Thickness Level: 5/5
View on MQ Store

Extra Strength Relax Desensitizing Anal Gel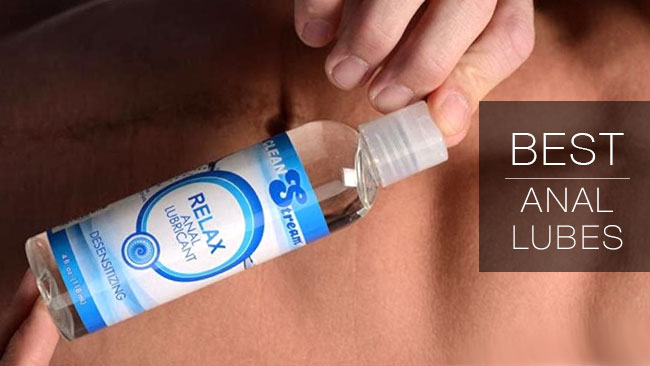 There are very few anal lubes out there designed specifically for anal sex. Relax is a heavy-duty water-based lube that is long-lasting, slippery, and best of all – comes with an anal relaxant inside.
The included pump design makes one-handed application extra easy. Clean-stream is well known for there anal sex products, including lubes, enemas, and lube shooters. Once again, they don't disappoint in delivering one of the best anal lubes on the market.
View on MQ Store

More impressive, Relax comes in a 17.5oz bottle giving you over 4X the lube for only a bit more money.
View on MQ Store

Choose the Best Personal Lubricant for Your Needs
When making suggestions our goal is always to give our readers options! Everyone's needs are a bit different, so we make out testing as thorough as possible!
For more information, you can also check out our in-depth guides to the top personal lubricants by category. We cover all types of personal lubes and variants in more detail below.
These are our picks for the best personal lubricants. Do you have a personal favorite lube? Leave your thoughts in the comments below!