This list is a compilation of our personal favorites, reader recommendations, and top sellers from the MQ store to make a list for the best silicone lube by category.
Silicone lubes are easily our favorite of any type and here's why: they are super slippery, high-performing, long-lasting and easy to clean up.
This combined with the fact that they are 100% condom safe makes them my top recommendation for anyone looking to purchase a sexual lubricant.
---
Pjur Original Body glide is the best silicone lube because of its longevity, quality ingredients, and overall feel and performance. As a consistent top seller year over year, Pjur works well for all types of sex, toys, and for solo play.
I have been a fan of Pjur for years, and although there are a lot of other great lubes out there with similar feels, I have yet to try a lube that surpasses the feeling and quality.
Pjur Body Glide is extremely slippery and in terms of sheer lubrication, it does the best job of reducing friction and increasing pleasure. The best way to describe the consistency would be like a thick syrup.
It is easy to apply, stays on and lasts long when you need it, but is then a cinch to clean up after. If you are looking for an all purpose high-performing, high-quality lube then Pjur is the best silicone lube out there.
MQ Reader Review:


Amazing staple of our sex life – "This is a must have for our daily sex life. It is a amazing product. It doesn't get sticky and washes off the sheets very easily. Also the bottle is made so even if it gets tipped over only a little will spill out. I suggest this product for anyone that likes the silicone based lubricants. I don't think there is another product on the market that comes close to the lasting power of Pjur original bodyglide. we always buy the 100ml but might have to move to a bigger bottle because we love it so much and use it daily." – Risque Chalet

View on: MQ Store


$27.99 Add to cart
---
As a close second, Gun Oil is a more heavy duty alternative for the power user. It has a thicker consistency and ideal for extended play. I really like Gun Oil's packaging because of the discrete nature of the bottle.
Nothing about it suggests "sex" and if anything you might be mistaken for owning firearms.
MQ Reader Review:


Very slidey…NOT sticky – "The wife and I love the product. We have tried many others but this lube is the BEST." – man

You might have noticed that I also have Gun Oil listed on my list for the best anal lubes because the extra thickness makes it ideal if you are super tight.

This added durability makes it the highest performing, most durable, and best silicone lube in its category. If heavy duty is what you are after, then look no further.

View on: MQ Store


$36.99 Add to cart
Best Value Silicone Lube
---
As one of the bigger lube brands, ID may not be quite as premium as others on this list, their silicone lube performs surprisingly well.
ID Millennium is a similar consistency to Pjur which feels very smooth and "glides" across the skin.
MQ Reader Review:


Broke the mold with this one! – "I love I.D. Lubricants to begin with but they really broke the mold with their Millennium lubricant. Not only is it easy to clean off of your body and provides a non-sticky, non-greasy feel… you can use this in water! That's right you read correctly… IN WATER! This lubricant will stay slick in the water as well as in the bedroom! You can go in the hot tub and use this… or the pool… shower… or tub… anything with water and it will remain on your skin!"

Because it is a less premium brand you will also save yourself a few dollars ounce-per-ounce, so if you are looking to branch out and try something different then ID is a great alternative.

Regardless, ID Millennium is the best silicone lube for the more mainstream buyer.

View on: MQ Store


$34.99 Add to cart
---
I recently discovered Mood Silicone this year and decided to add it to the list because if a reader suggestion. Overall, I am impressed with the performance and ease of use. It feels great but isn't sticky or runny like other products I have tested.

One of the big problems I have with a lot of lubes is in the packaging, especially with silicone lubes which, unless you wash off, will stick around on the bottles. This makes taking the cap off a pain and sometimes a struggle to use.
Thankfully, Mood Silicone has addressed this with a pump design which lets you easily add more lube with only one hand. On top of this convenience, Mood Silicone is a great feeling silicone lube in its own right.
MQ Reader Review:


One Slick Lube! – "I have tried a lot of silicone lubricants, but this one tops them all. Super slick, pure silicone. Made with only 2 silicone ingredients (nothing else!) it is as premium as you can get."

View on: MQ Store


$24.99 Add to cart

Pjur Analyse Me is our pick for the best silicone lube made for anal sex. The included an anal relaxant makes anal sex more comfortable and pain-free. If you are an anal sex first timer, or worried about pain Analyse Me is your best option. Analyse Me! Silicone is a well balanced, great feeling anal lube that is not over powering – but most importantly, makes anal sex more comfortable.
MQ Reader Review:


Fabulous! – Analyse Me has to be one of the best lubes for anal sex ever! Silky smooth and helps make it easier to take either a toy or the real deal! Love this lube!"
---
Relaxant Type: Natural
Active relaxing Ingredient: Jojoba Extract
Relaxing Strength: Mild
Lube Thickness Level: 4/5
View on MQ Store

$49.99 Add to cart
Be sure to read the full Analyse Me review for a more in-depth look at my thoughts and impressions.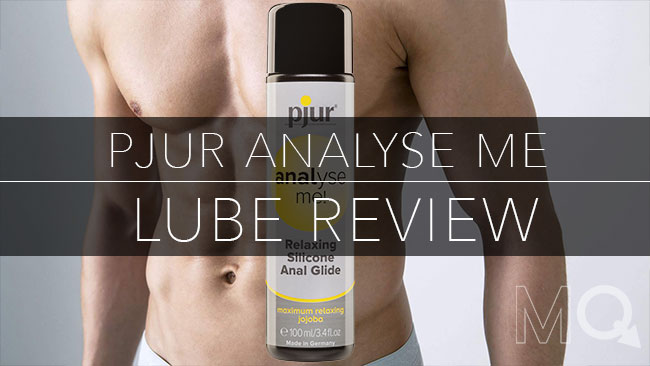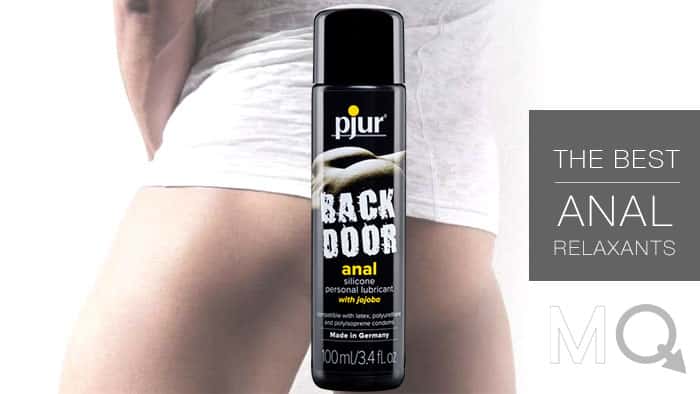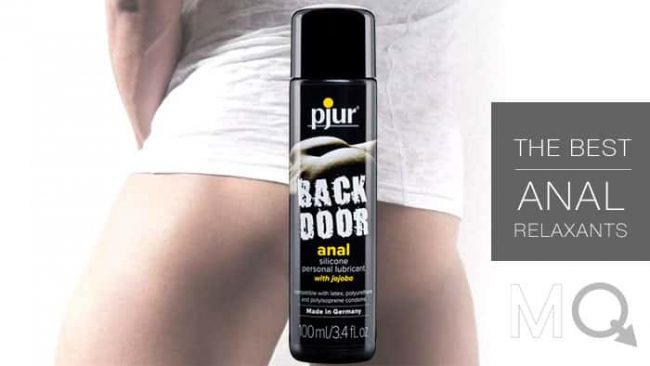 If you have had anal sex before and have has issues with pain then Backdoor is the answer. It has an even more powerful relaxing effect and an added extra numbing agent.
It has been a MQ reader's choice year over year as the best silicone lube for anal sex first-timers. It has a stronger formula and packs a bit more punch. You can check out the full Backdoor Review here to give you a better idea of what I mean.
---
Relaxant Type: Natural
Active relaxing Ingredient: Jojoba Extract
Relaxing Strength: Strong
Added Numbing Effect
Lube Thickness Level: 5/5
$42.99 Add to cart
Regardless, all the lubes listed here are great choices in it of themselves and some of the best silicone lubes in their own regards. You really can't go wrong with any.
We cover all types of lubes and variants in more detail below.
Best Lubes by type:

---
---
---
---
---
This is by no means a be all end all compilation, and I encourage you to experiment yourself with different types and brands to find you personal favorite because choosing "the best silicone lube" ultimately comes down to personal preference.
These are our picks of the best silicone lube. Do you have a favorite silicone lube? Have you personally tested any of these out yourself? Let us know in the comments below.