Description
Swiss Navy Water Based Lube sets the standard for personal lubricants. The finest ingredients available are blended into an advanced formula for exceptional glide and slickness.
Swiss Navy Water Based Lube
Introducing Swiss Navy Water-Based Lube: The Ultimate in Premium Lubrication!
Swiss Navy Water-Based Lube has gained widespread popularity for its unrivaled quality, delivering an exceptional lubrication experience that lasts. Discover the ultimate pleasure with its slick, water-based formula that enhances your intimate moments.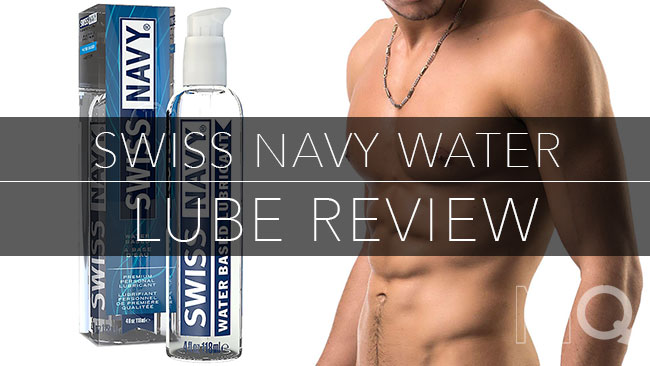 Designed with your convenience in mind, this lube is non-staining and condom friendly, ensuring a worry-free and enjoyable experience. When the fun is over, clean-up is a breeze as it easily washes off with soap and water, leaving no sticky residue behind.
Equipped with a patented no-spill pump top, Swiss Navy Water-Based Lube prevents accidental spills and keeps your intimate moments mess-free. The one-finger mechanism allows for easy and controlled application, even in the heat of the moment. No more interruptions or fumbling with caps – just effortless pleasure at your fingertips.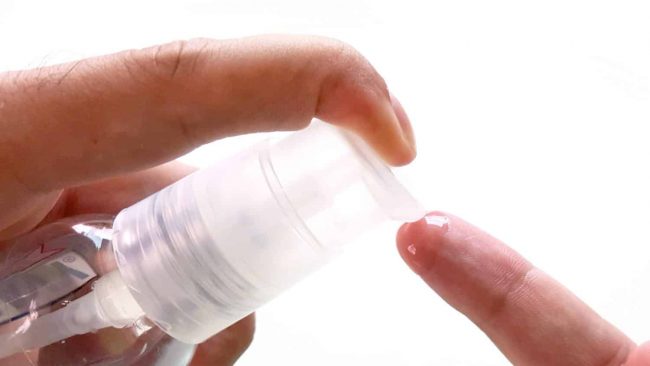 Versatile and adaptable, Swiss Navy Water-Based Lube is an ideal choice for both partner play and solo sessions with sex toys. Experience the perfect level of lubrication for any occasion, whether it's exploring new sensations with a partner or enjoying some personal self-indulgence.
Choose from a range of bottle sizes to suit your needs, including 2, 4, 8, or 16 oz options. Whether you prefer a compact bottle for on-the-go pleasure or a larger size for long-lasting enjoyment, Swiss Navy has got you covered.
A water based lube that is durable and thick and will last you a long time.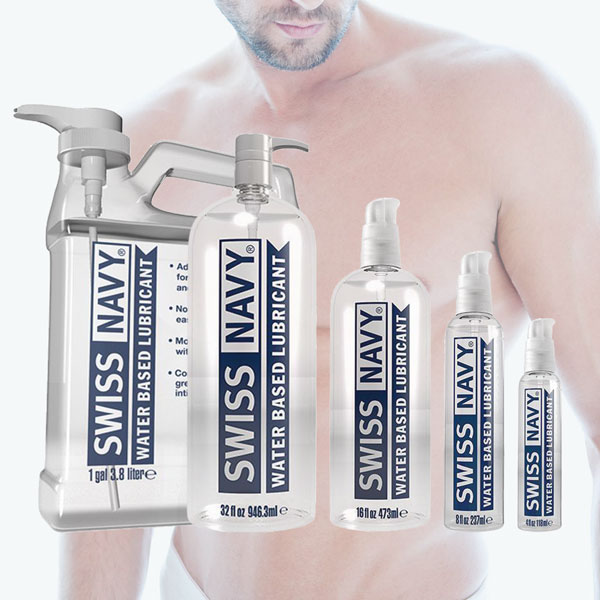 Check our fulll review and in-depth look at swiss navy water here.
The easy apply pump top ensures that you can add more lube with just one hand, allowing you to focus on the moment without any distractions. Experience seamless and uninterrupted pleasure with this user-friendly design.
Upgrade your lubrication experience with Swiss Navy Water-Based Lube, and discover why it has become a go-to choice for those seeking premium-quality lubrication. Indulge in its long-lasting effects, premium feel, and effortless clean-up, all packed into a convenient and easy-to-use bottle.

Please note: Swiss Navy Water-Based Lube is intended for adult use only and should be used responsibly.
Packaging: Comes in standard bottled pictured.  Retail box not included.