Pjur Backdoor Review (2022 Update) – You'll Love this Anal Lube!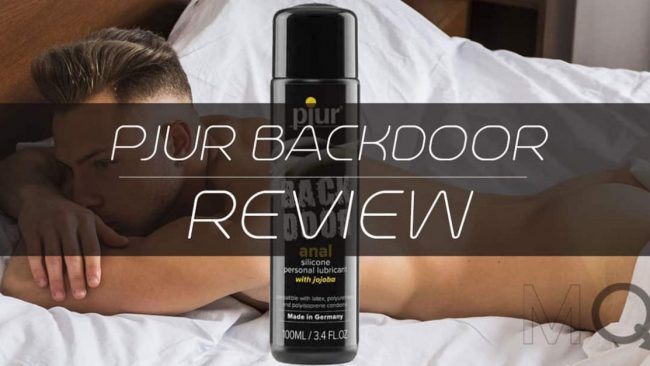 Pjur claims to have the solution to your sexual pains – Pjur Backdoor. It is an anal lube that combines Pjur's standard silicone lube formula with a relaxing and numbing agent to deliver a more comfortable "backdoor" experience. But does Pjur Backdoor Glide really do all that it says it does? Let's find out in this week's Pjur Backdoor Review.

Pjur Backdoor Review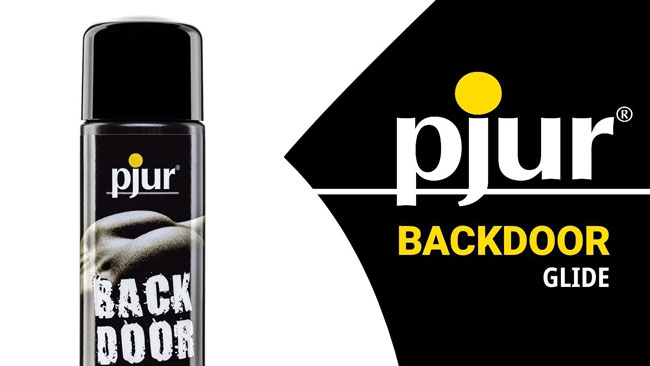 If there is one thing I fear most when having sex, it's pain. Using a quality lubricant helps, but it doesn't always solve the problem. There are a lot of "anal lubes" out there, all of which claim to make sex less painful, but they don't always deliver on their promises.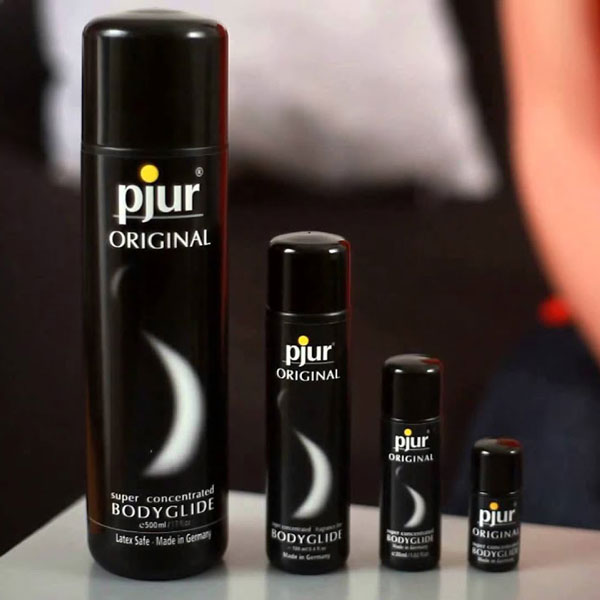 Pjur Backdoor is one of the first lubes designed from the ground up to be an anal lube, claiming to be slippery, slick, and most long-lasting than the competition. All this, while incorporating an "anal relaxant" to reduce pain and help you to loosen up.
So, does Pjur Backdoor live up to its promises?
What I Like
All-in-one Anal Lube Relaxant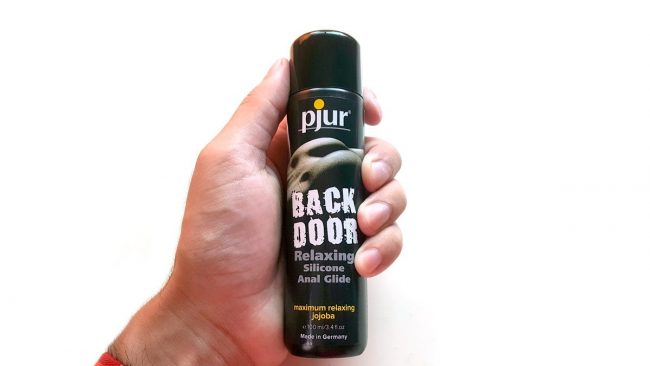 First, let's just start our Pjur Backdoor Review by discussing Pjur Backdoor's secret ingredient – the relaxing agent. This hybrid mixture is what sets it apart from other self-proclaimed "anal lubes" on the market.
Muscle relaxants aren't anything new, but up until recently they could only be purchased in the form of a separate gel or spray which you combine with your favorite lube afterwards.
What is special about Backdoor is that it mixes their already great silicone lube with a powerful relaxing agent, (Jojoba Extracts) to create an all-in-one product.
From the perspective of someone who has used relaxants prior, I am happy with this combination. It makes using and applying a heck of a lot simpler, already having everything combined into one bottle.
"Pjur has really found a nice balance."
Although the relaxing effects are not instant, you can definitely feel a difference within 2-3 minutes of using it for the first time. Not that this is not going to make you go lucid, but the relaxing element simply helps to loosen things up down there a bit.
Backdoor's Numbing Effect Really Does Reduce Pain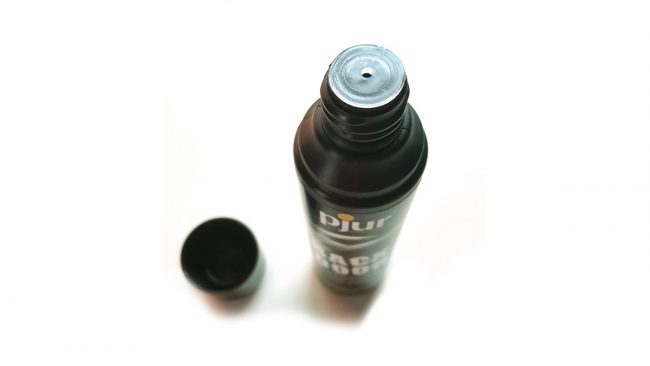 In addition to the included relaxant, the numbing agent helps to alleviate any pain you might still have.
Again, the numbing is not overpowering, as Pjur has really found a nice balance where you are still aware of what your body is trying to tell you, but you will have a noticeable decrease in discomfort.
I like this formula a lot because if you move too far in one extreme of not feeling any pain at all, well that can be dangerous. Personally, I like to still be aware of what is going on with my body and while using Backdoor, that is definitely the case.
Pjur's Formula Feels Great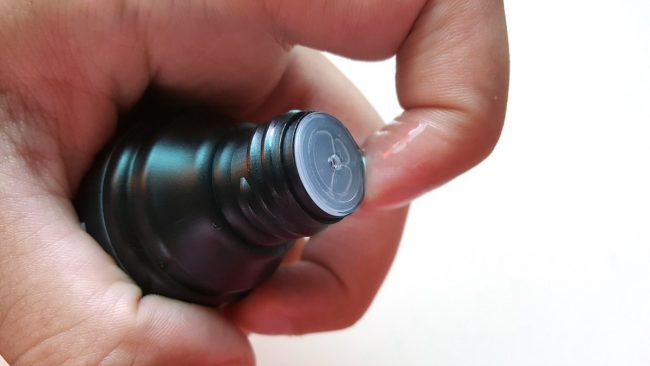 I am also a big fan of the consistency and feel of Backdoor. If you have ever used any of Pjur's other silicone lubes like Pjur Original, then it is nearly identical. If not, then the first thing you will notice about Backdoor is its clean, slippery feeling.
It is silky to the touch and glides effortlessly over the skin. You can barely feel any friction between your fingers.
A Little Lube Goes a Long Way
To top off the already great consistency, Pjur's formula is probably one of the thickest and most durable lubes I have ever used – there is little to no water added, much unlike many other "silicone" products out there which are instead silicone water hybrids.
What you are getting with Backdoor is a silicone lube in its purest, concentrated form. This means that a little really goes a long way.
My first time using it I actually squeezed out way too much and was practically swimming in it.
This means that the bottles are quite small, at 50, 100, and 250ml size for the largest. It doesn't seem like a lot, but I ended up using about half as much per session than I am typically used to with other products.
It Doesn't Dry Out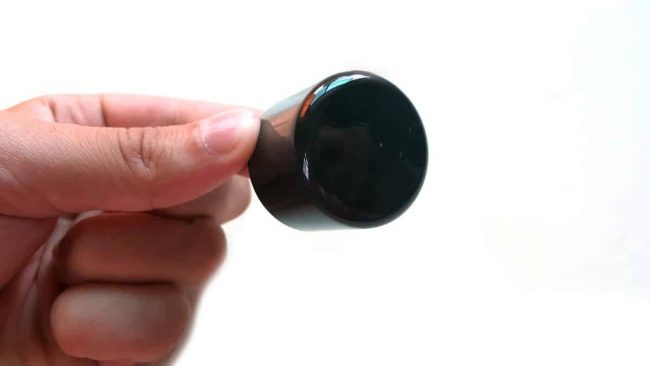 In the past I have always used silicone, water hybrids. One of my biggest gripes with these kinds of water based lubes is that they dry out after a while, and you need to re-apply regularly, especially if you plan on going at it for a long time.
Backdoor doesn't have that issue because it is not absorbed by the skin nor does it evaporate away. All it takes is one good application at the beginning and you are good to go for as long as you like. Even 15 minutes in I didn't feel the need to use more.
What I Don't Like
I really like this lube, but it is not perfect either, and sadly as we come to a close of this Pjur Backdoor review, we need to talk about one very important thing – my favorite feature, which sadly can also work against itself.
Numbing Can Go the Other Way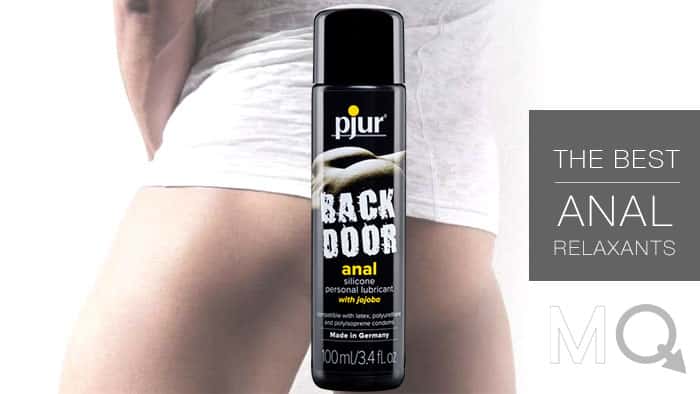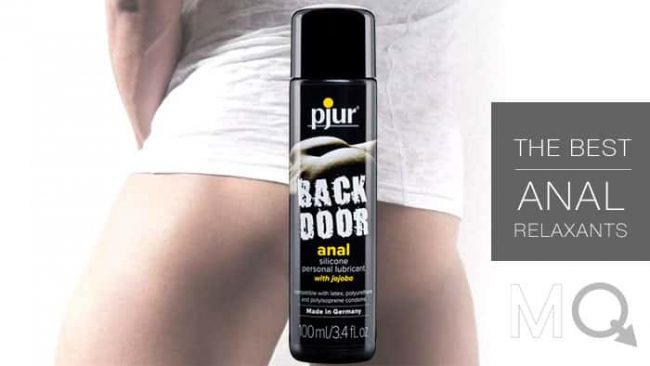 From the perspective of someone on the receiving end, the relaxant, and numbing effects are a much-appreciated addition.
But for the person on top, it has its drawbacks. The numbing effects can sometimes be overpowering and can actually make your dick a bit numb.
This means that in some cases who ever is on top will last longer (which is nice), but adversely it can get to the point where it's hard to reach an orgasm. If you are using a condom, I highly recommend using a separate lube on the inside to avoid this.
It's a simple solution, but this also means that you will have to buy a separate lube, which sadly means spending more money.
"If you are using a condom, I highly recommend using a separate lube on the inside."
This isn't a deal breaker and the relaxant isn't so overpowering that it's a constant problem.
Pjur had to find a balance somewhere in between whoever is on bottom to feel less pain, but where the person on top still feels something – and sadly this balance isn't perfect for everyone.
But if you are the one who is on the receiving end, this is maybe the best anal lube you can buy.
That Bottle is Slippery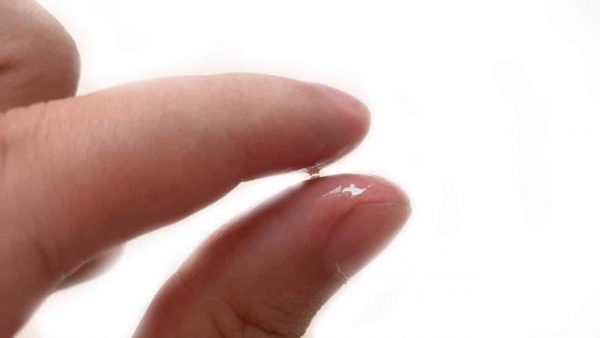 My second complaint comes down to the packaging choice. I have to admit it looks premium in its little, tall, thin black bottle.
My complaints are the smooth plastic surface and screw-on cap. Like I said before, this lube is really slippery, and this added to the fact that the bottle provides little to no grip means that it was constantly sliding out of my hands like a bar of soap.
I would really like to see them add a pump so you can get a portioned amount of lube with one hand, without worrying about a top.
For example, I really like the design of Anal Glide and if they could use a similar way to dispense the product I would be much more happy.
Pjur Backdoor Review Verdict


As far as lubes designed specifically for anal sex, you really can't find anything better out there. The packaging and design might need some work, but otherwise I am overall satisfied.
The lube/relaxant combination is perfect for anyone worried about pain or needs a little extra help to loosen up. This, paired with a stellar silicone lube, and I think that Pjur Backdoor is definately worth your attention.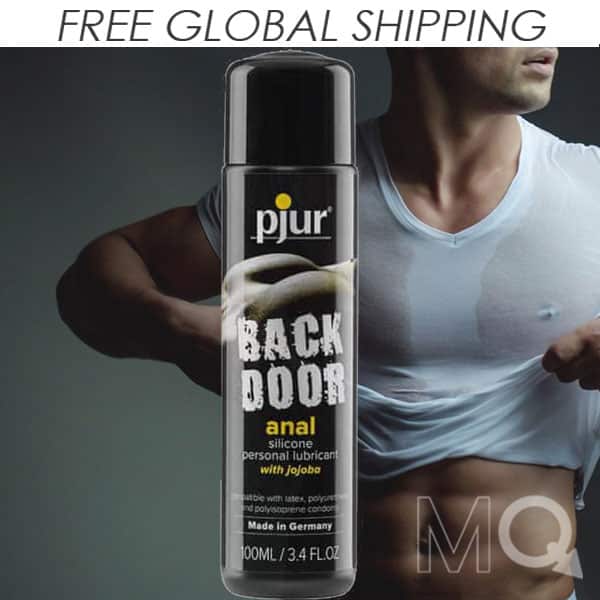 View on MQ Store

Pjur has also released a cheaper and equally good water variant of Backdoor which is also worth checking out.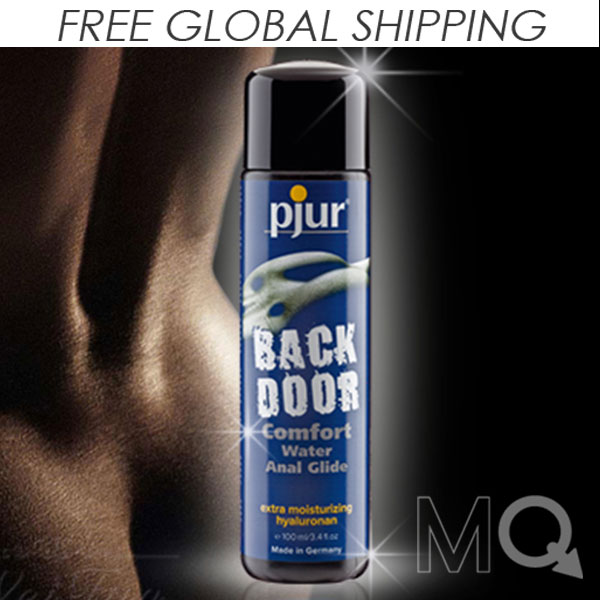 View on MQ Store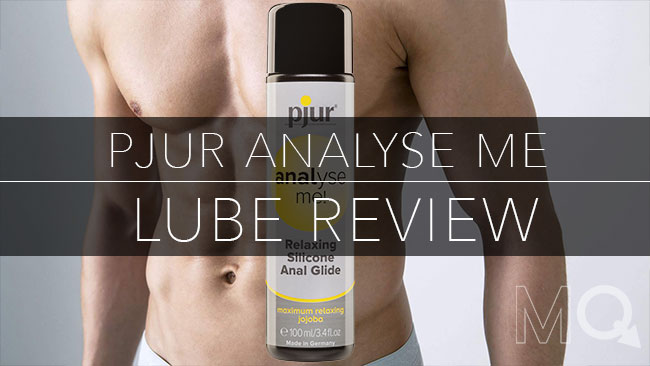 Our Pjur Backdoor Review wouldn't be complete without mentioning Pjur's newest anal lube. It is a milder, more balanced formula that feels great! You can check out our full Pjur Analyse Me review here.
Still looking for other great anal lubes? Be sure to check out our Best Anal Lubes of the Year and more anal sex pro tips.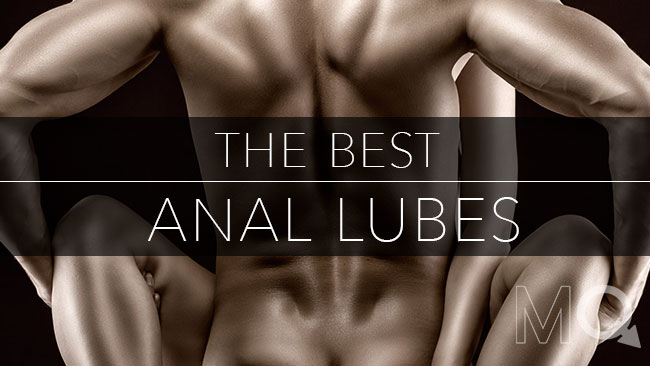 This is our Pjur Backdoor review and impressions. Have you used Pjur Backdoor before? What are your thought? Share them in the comment below.
Best Lubes by type: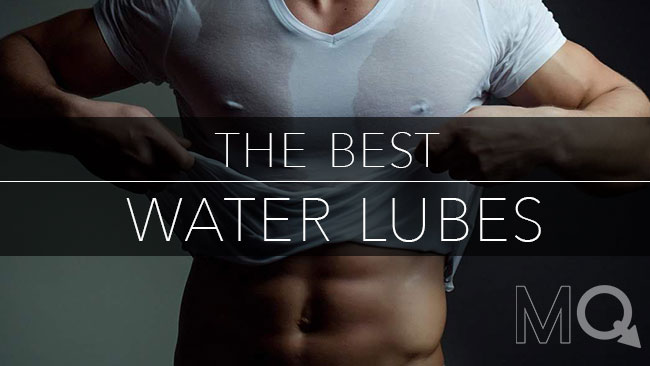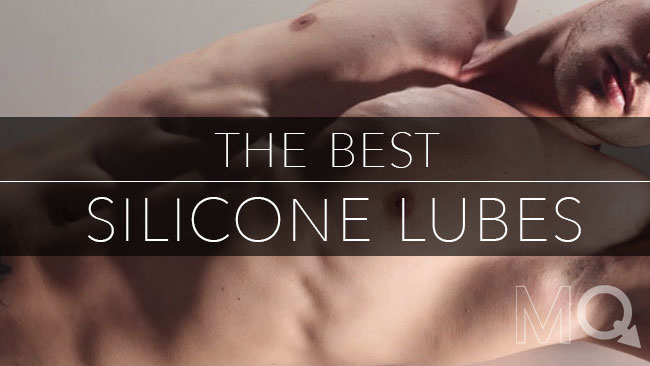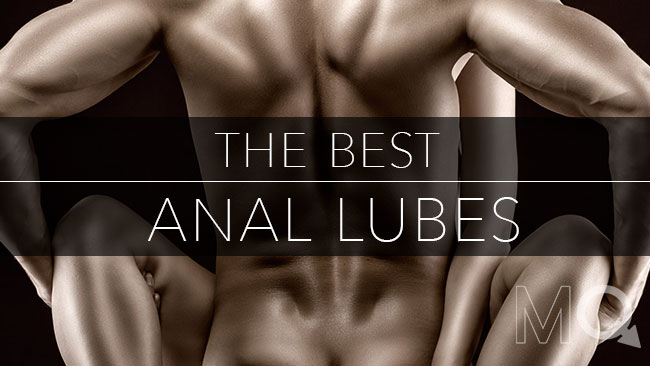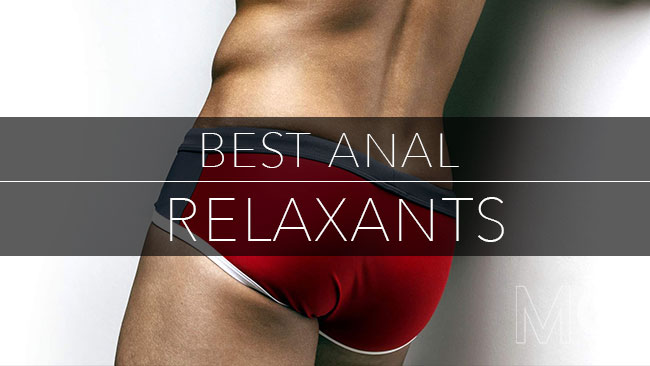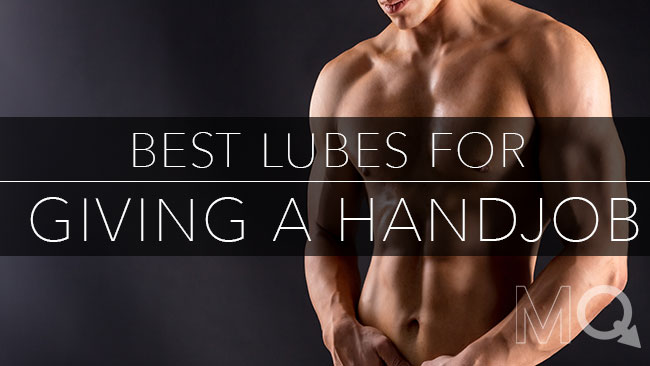 Other MQ Anal Lube Top Picks