Best Anal Vibrators for Men of 2022 – Anal Sex Toys for Butt Fun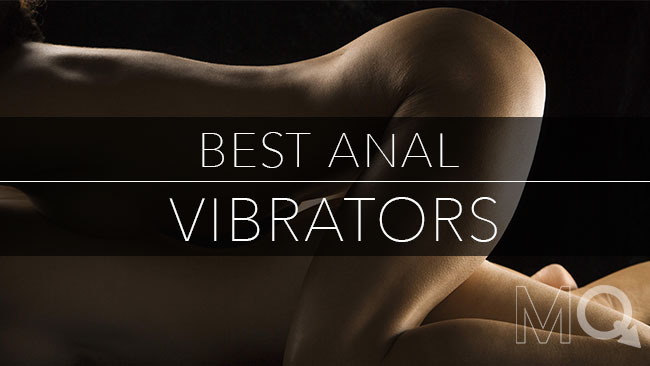 Anal play is better with a well-designed sex toy. Choosing a quality anal vibrator can make anal play and prostate stimulation more "fulfilling". In this Male Q buyer's guide, we walk you through our list of the best anal vibrator in 2022.

Best Anal Vibrator for Men


The best anal vibrator will be shaped and sized for comfortable, stimulating anal play. A quality anal vibrator will be curved, have an ergonomic design, and stimulate the prostate. Below we have compiled a list of the best anal vibrators for men, and a summary pros cons based on our personal recommendations, reader favorites, and the best sellers to find the right anal vibrator for you.
---
Premium Anal Vibrators
When we say premium, we mean the best anal vibrator money can buy. This selection of anal sex toys are high tech, high quality, and offers the absolute best anal stimulation for the money. These are our picks of anal vibrators with a modern design and a premium feel.
Lelo Loki Anal Massager
The best anal vibrator you can buy is the Loki by Lelo. Year over year we have chosen this vibrator with its ideal shape, size, build quality, and overall stimulation level.
Lelo Loki P-Spot Massager speaks premium. From the soft and smooth material and orgasm-inducing pulse. The amount of control and precision is well above other anal vibrators with five different modes ranging from a light pulse, up to an impressive buzz.
MQ Reader Review:
Great Toy – "Okay, here we go. This is a great anal vibrator. It's strong enough with its multiple speeds and goes deep enough with its length to give a guy a nice ride. I love to stick it in my ass while jerking off. Lube it up, slide it in, and go to town. It will give you an intense orgasm. I use it in my ass while jacking off. Believe me, this is worth the price." – Mr. Meat
Put simply, it is in a whole different class from other products on this list. Don't just take it from me, as it has received awesome reviews across the board from MQ readers.
Water Proof & USB Rechargeable
Playtime: Up to 2 hours
Material: Silicone
10 Vibrations Settings
Diameter: 1.47 in. (3.7 cm) Length 3.54 in. (9 cm)
Difficulty Level: Beginners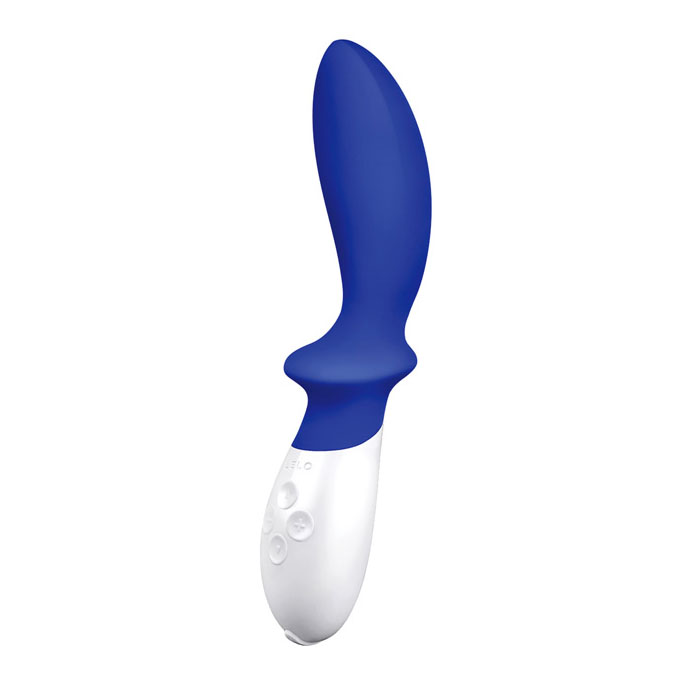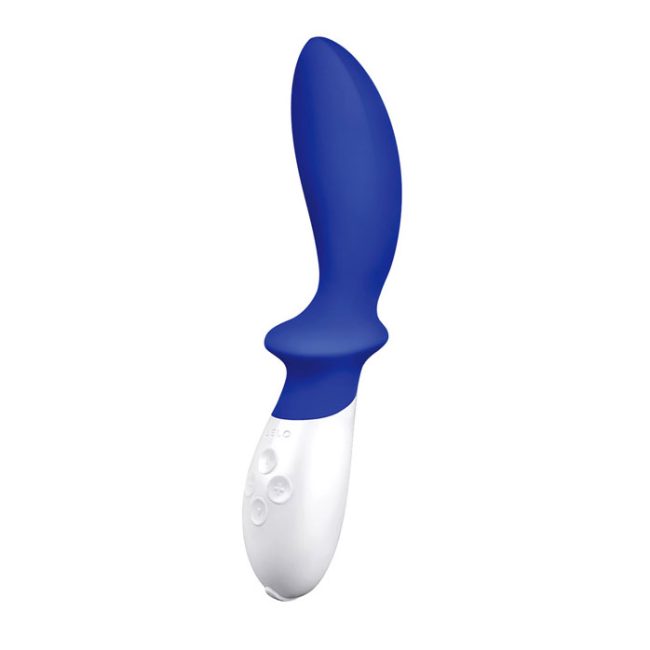 Loki Dual Wave Prostate Vibrator
For an extra level of stimulation, the Loki also comes with a Dual shaft vibrator. This not only vibrates but moves back and forth in a "wave" of the hand to milk the prostate.
Water Proof & USB Rechargeable
Dual Stimulator Design
10 Vibrations Settings + Prostate Push
Diameter: 1.47 in. (3.7 cm) Length 3.54 in. (9 cm)
Difficulty Level: Intermediate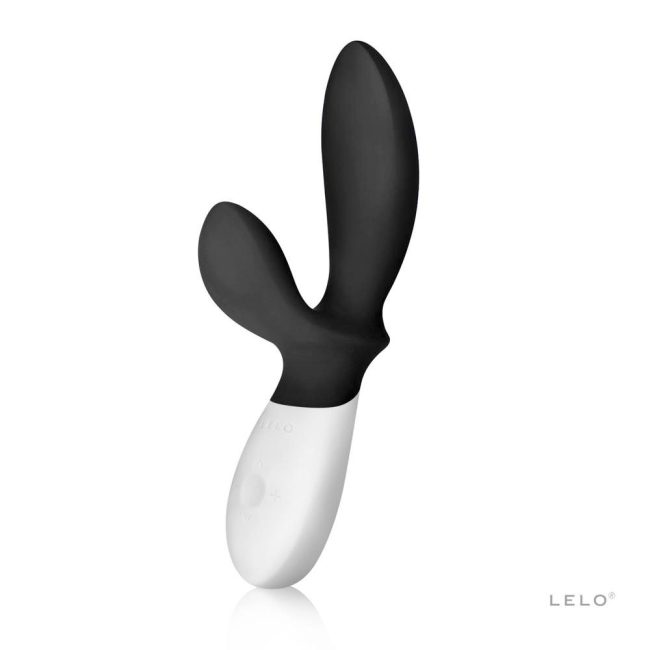 Bfilled Delux Prostate Massager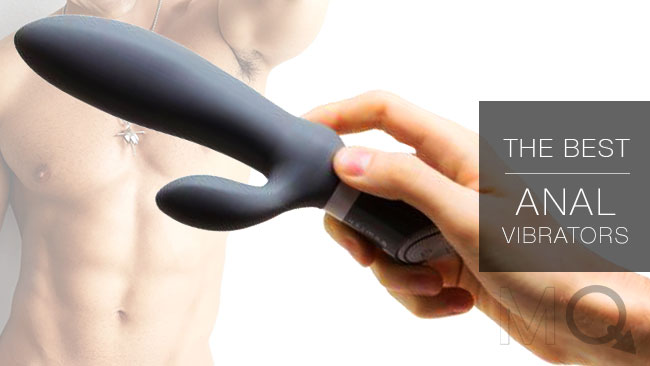 If you are looking for an entry-level toy to experiment with, then look no further. The Bfilled Delux Prostate Vibrator is a modern, well-sized, elegant anal vibrator that gets the job done and feels great to use.
It comes with more advanced features like high-quality materials as well as a dual-motor, 6 deep vibration function. However, the build quality and vibrating function surpass its price point.
MQ Reader Review:
"Very nice toy. Had a very intense orgasm with this anal vibe. This will get lots of use, I can already tell. Very satisfied and worth the price!"
Also, You may have noticed that the design is a bit different than the others on this list, and is made to stimulate your P-Spot which I can say works surprisingly well.
It's an impressive toy, and for the price makes it the best anal vibrator for beginners.
Waterproof
6 Mode Vibration
Material: Medical Grade Silicone
Batteries: 2 x AAA (not included)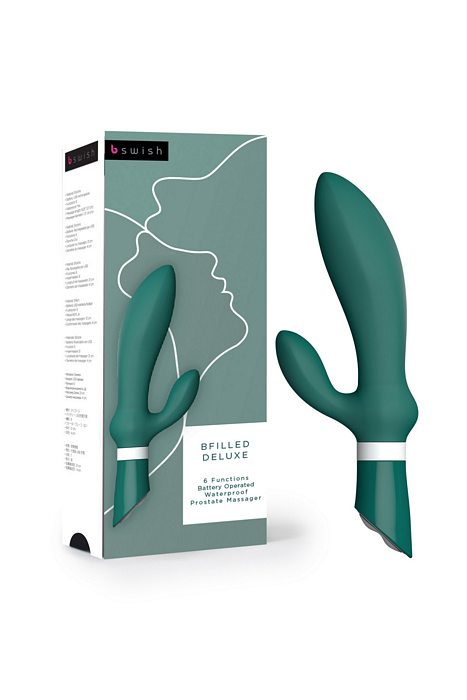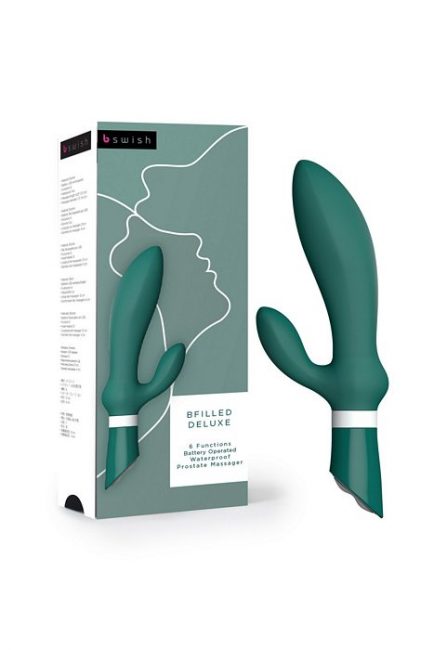 View on MQ Store

Dr. Joel 8 Speed Silicone Anal Vibe
The Dr. Joel's Silicone Anal Vibrator offers a great balance of premium and price without sacrificing much in terms of experience.
Similar to the Billy, you still get eight speeds of control, although this does not have a nice handle grip, and lacks rechargeable batteries (you will have to get some AAs of your own). The shaft has a textured finish for extra stimulation and a soft finish of medical-grade silicone.
At a realistic 6 inches insertable and 1.5-inch diameter it is well sized without being overwhelming. All-in-all, the Dr. Joel vibrator is a great value, premium toy, making it one of the best anal vibrators of the year.
Length: 6.25 in (15.9cm)
Width: 1.5 in (3.8cm)
Material: Medical Silicone
8 Speed Vibrator
Powered by 2 AAA Batteries
Waterproof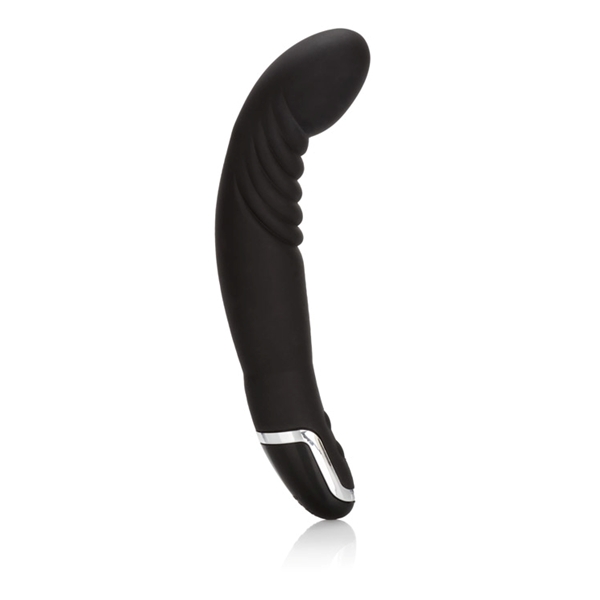 View on: MQ Store

---
Realistic Anal Vibrators
This category is focused on realistic anal vibrators that are shaped like a real cock. These are a mix of anal dildos, but with extra vibration and functions to make some of the best anal vibrators around. These anal toys are shaped specifically for prostate play and are optimized for maximum anal stimulation.
Boy with Balls Anal vibrator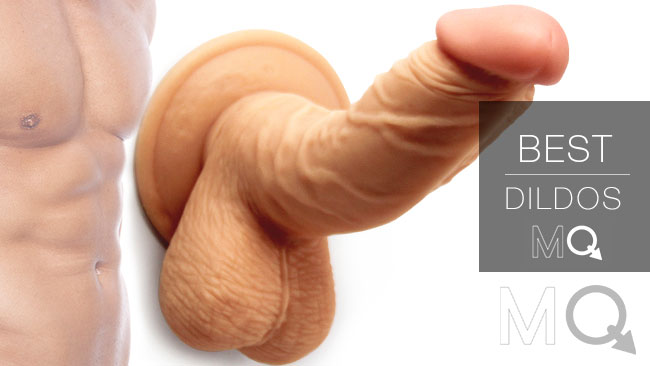 The Boy in Blue has been our number one pick for the best anal vibrator and dildo year over year. The curved shape is also ideal for anal and contours perfectly inside. The penis tip is also perfectly placed to target the prostate and hits all the right spots.
The suction cup base can be stuck to any glossy surface for hands-free use. The vibration motor is also variable from a slight buzz, to a powerful hum. The dildo build is also very nice and has a solid weight to it, with a good balance of flexibility.
Diameter: 1.5 in.
Insertable-Length: 5.75 in.
Features: Hands-Free Suction Cup
Variable Vibration Dial
Difficulty Level: Beginners (Some Anal Experience)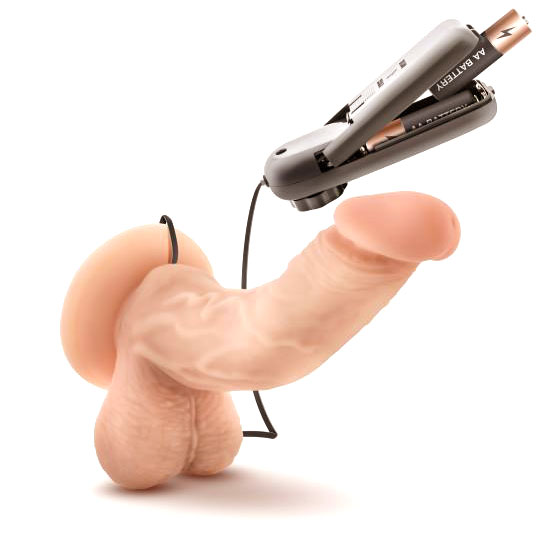 View on: MQ Store

Real Feel Deluxe Anal Vibrator
For as close as you can get to the real thing, the Real Feel Anal Vibrator is long, veiny, and comes in 8 sizes. Ranging from 6.5 inches all the way to 12 inches, the sheer variety of sizes and shapes is unmatched.
The Real Feel Dildo series is also Waterproof with a suction cup base with an integrated vibration control dial. The powerful motor is versatile and adds a nice buzz to the mix. Is it the best anal vibrator if you want something more realistic.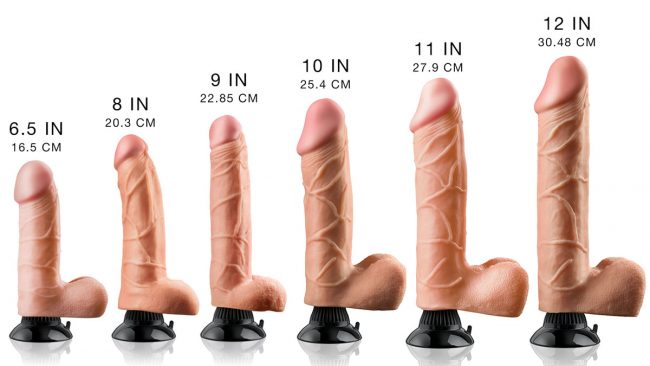 We recommend this anal vibrator for the intermediate to advanced user, or for those who are can take the extra challenge. Overall, the Real Feel is the best anal vibrator in terms of realism and the sheer amount of options you can choose from.
MQ Reader Review
"I was so happy when my new toy came in the mail and I was excited to try it out and it is FANTASTIC! The size, width, and length were perfect. Soft and flexible for maximum pleasure and fun for hours. I would recommend this product to EVERYONE male or female, simply because it was so cheap and all I was expecting and more. For beginners or pros, this toy is a 'must have'."
Waterproof
Material: "Fanta Flesh"
Realistic Shaft and Ball Design
8 Sizes: 6.5 to 12 inches
Suction Cup Base
Variable Vibration Control Dial
2 AA Batteries (not included)
View on MQ Store

King Cock Vibrator With Balls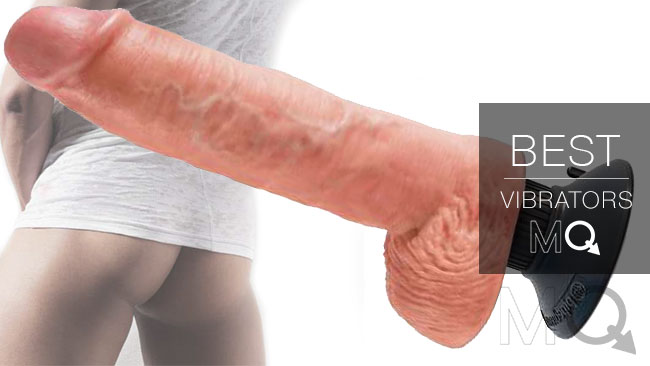 The King Cock With Balls is the absolute best anal vibrator in terms of realism and choice. The King Cock Series comes in 4 lengths and styles all giving a unique challenge and feel.
This anal vibrator also comes in 4 different color options, for even more customization. The hands-free base is a welcome addition, and the skin-like material adds to the realism.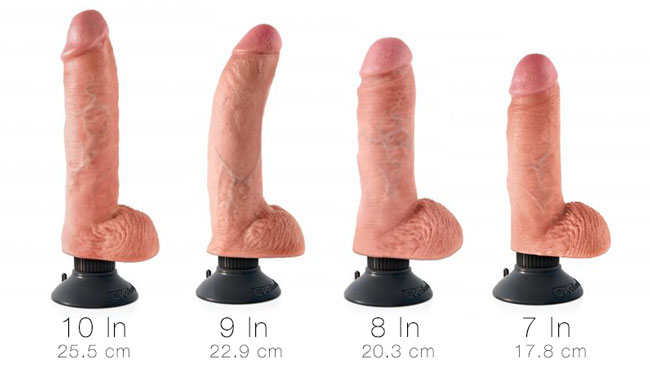 The King Cock is also Water-Proof, and Strap-on harnesses are comparable for even more versatility. In terms of feel and performance, the King Cock is your best bet.
Power Stud Anal Vibrator
Ribbed, shaped, and sculpted like the real thing, the Power Stud Anal Vibrator gives just as much fun, but a bit more beginner-friendly. The 6-inch insertable length is long enough to make even a beginner happy.
Diameter: 2 In (5 cm)
Length: 6.75 In (17 cm)
Insertable: 6 In (15 cm)
Matreial: Phthalate-Free PVC
Waterproof
3-Speed Vibration Motor
AA Battery Powered
View on MQ Store

Prostate Massagers are Are Anal Vibrators Too!
Prostate anal vibrators are designed specifically for prostate milking. These target the prostate directly and are shaped to contour to the inside of your body. The best anal vibrator for prostate stimulation will deliver powerful p-spot orgasms and literally "milk" you to cum.
Eclipse Tapered Roller Ball Probe
The Eclipse Tapered Roller Ball Probe is an anal vibrator and prostate massager combo. With 12 different vibration and massage settings, it is easy to find your perfect stimulation and rhythm. The base features an integrated control panel and a rolling prostate stimulation tip.
The bulbous P-spot tip rolls back and forth, and pulses for extremely effective prostate stimulation. Its beginner friendliness, ease of use, and stimulation make it the best anal vibrator for beginners.
Material: Silicone
USB Rechargeable
Up to 85 minutes of Play
Waterproof
Rolling Prostate Stimulation Tip
12 Vibration Settings
View on: MQ Store

Adam's Rechargeable P-Spot Massager
The Adam's Rechargeable P-Spot Massager has many of the same features as other prostate vibrators but comes with a wireless remote. Control your stimulation and speed for yourself or your partner. Even more, the remote and vibrator are completely waterproof.
The body is made from smooth silicone and slides in effortlessly. The body is flexible, and the top nub does a fantastic job of milking your prostate. Overall, it is one of our favorite prostate vibrators we have ever tested.
Length: 4.6 in. Width: 1.46 in.
9 Vibrating Functions
Waterproof Vibe and Remote
Magnetic USB Rechargeable
View on: MQ Store

Vibrating Reach Around Probe
The Reach Around does exactly that and is what is known as a "Prostate stimulator". Prostate stimulators have a distinct, bendy shape that presses in just the right spot.
This angle is used to help increase sensation. The base is what is known as a rocker which allows you to "rock" the Reach Around back and forth against the prostate letting you "milk" yourself dry.
For anyone looking for a prostate toy that is easy to insert and as strictly an orgasm enhancer, then this is the best toy you can buy.
MQ Reader Review:
Awesome Freaking Time – "The Reach Around is totally awesome both me and my boyfriend use it and it definitely hits just the right spot!" – AJ
View on MQ Store

How to Use Your Anal Vibrator
Once you choose the best anal vibrator for your needs, then it is time to actually use it! Below we walk you through hygiene, prep, practice, and cleaning your new anal toy. Before we get started though, let's first talk about proper prep and anal hygiene.
Clean-Up with An Anal Enema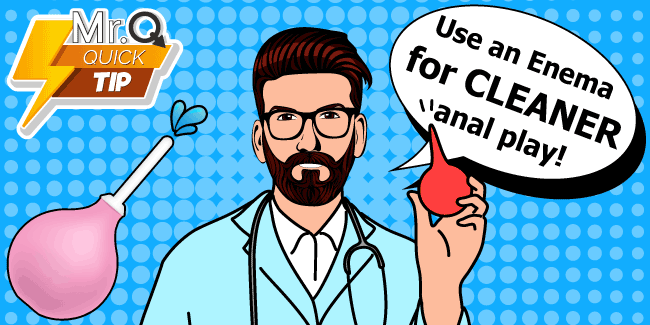 An anal enema is the easiest way to clean up before using your anal vibrator. Enemas work by injecting water and flushing out any surprises that might be lingering behind. For most people, a medium-sized enema should do the trick!
Removable Enema Tip
Smoothed Tube for Easy Insertion
EZ-Squeeze Enema Bulb
4 Sizes to Choose From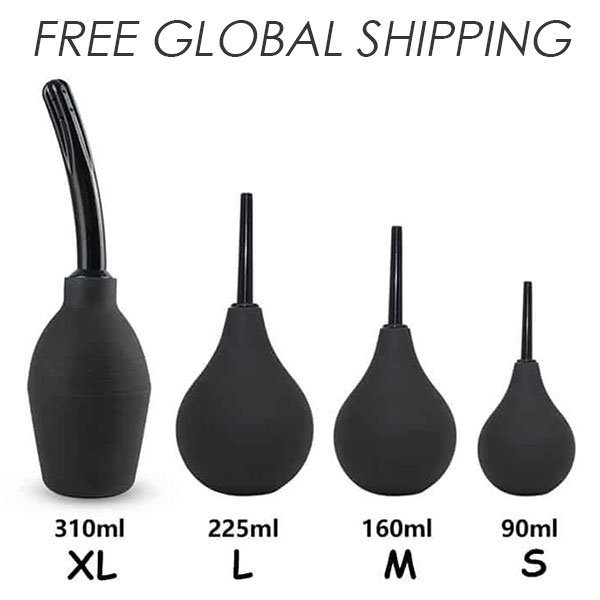 Use a Quality Anal Lube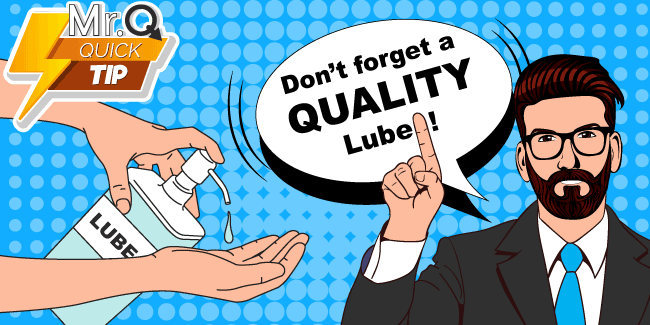 In order to make anal play smooth and comfortable, it is essential to use a quality anal lube! Our recommendation for most people is Pjur Analyse Me. It includes an anal relaxant, is toy friendly, long-lasting, and an all-time best-seller.
Relaxing Ingredient: Jojoba Extract
Relaxant Strength: Mild
Lube Thickness: 3/5
Water-Based
Toy Compatible
View on MQ Store

Clean Your Anal Vibrator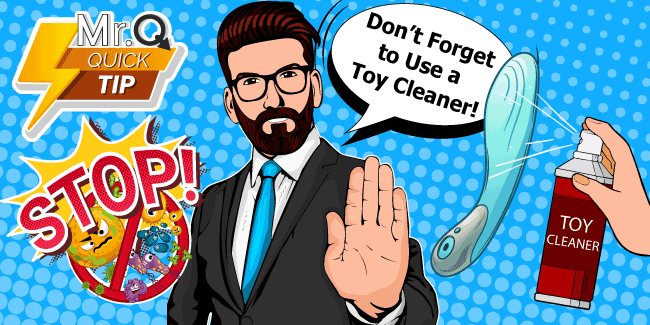 Toy cleaner is an easy way to keep your anal vibrator fresh and free of bacteria and funny smells. Toy cleaner is a simple solution to keep your toy hygienic and safe to use. It is definitely money well spent.
Toy cleaner is a great way to keep your toy fresh, hygienic, and odor-free.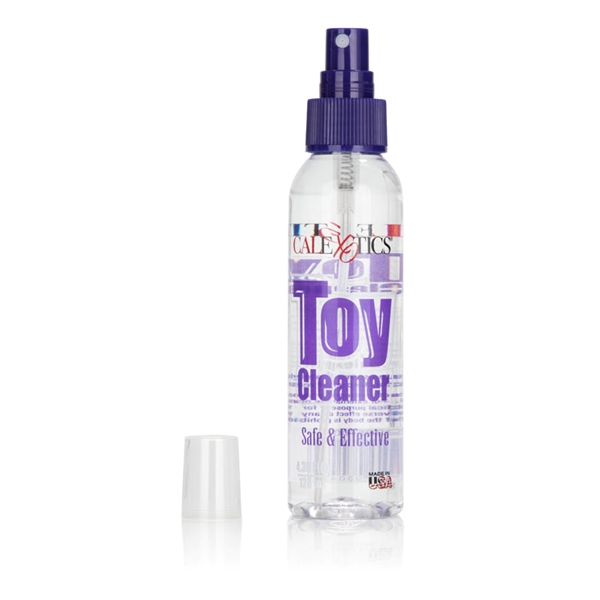 View on MQ Store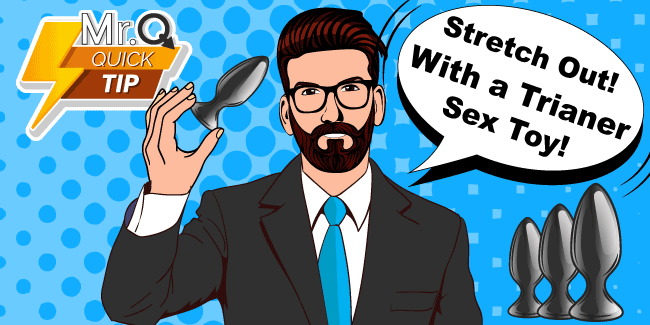 If you are still starting out with anal play, then an anal trainer kit can be a great way to stretch out, and practice anal at your own pace. With 3 different sized anal plugs, you can slowly move up to more realistic sizes.
Anal Sex Starter Kit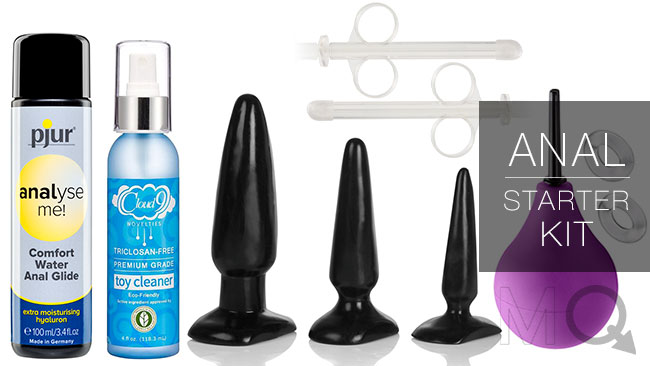 For an all-in-one option, we highly recommend the anal sex starter kit. This includes all of the toys, cleaner, lube, and accessories you need to get started with anal play.
Get Help Choosing a Male Anal Vibrator
3 Piece Anal Plug Starter Kit
2 Cock Rings
2 Lube Injectors
Pjur Analyse Me Lube 100ml
Anal Enema
Toy Cleaner 100ml
View on: MQ Store

If you have any questions about choosing the best anal vibrator for you or would rather ask us directly feel free to email us.
These are our picks for the best anal vibrators. Do you have a personal favorite anal vibrator? Let us know in the comments below.
Read More MQ Guides