Best Prostate Toys – Top 10 Best Prostate Massagers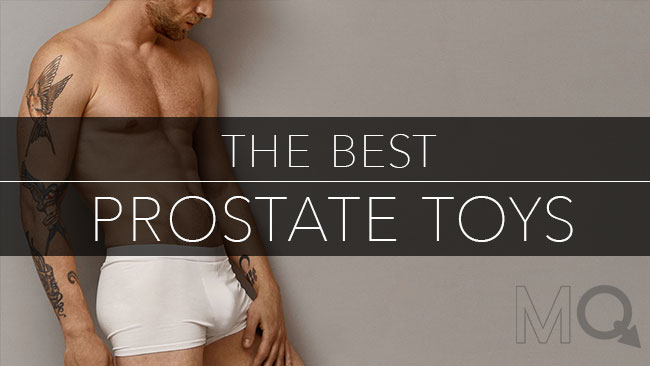 For exploring anal orgasms, you'll first need the right tools. In this list, you'll find the 10 best prostate toys that will make you cum like you've never cummed before! Want some guaranteed satisfaction but too nervous to venture out? We've got your back!

These prostate toys come in different shapes and sizes, with a variety of functions and vibrating modes for you to choose from. But they all have something in common… these best prostate toys will rock your world and blow your mind!
What is a Prostate Toy?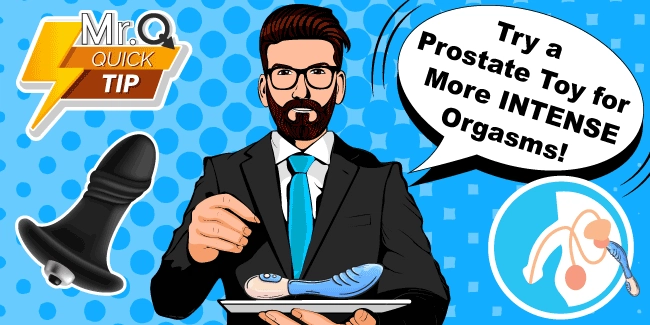 The best prostate toys are designed and shaped to stimulate the prostate, or what is sometimes referred to as "The P-Spot". The P-Spot is a highly sensitive region located about an inch inside the anus. Prostate toys are designed to be smooth and easy to insert, and press gently, massage, and even vibrate the p-spot for more intense orgasms.
Best Prostate Toys


The best prostate toys should be ergonomic, comfortable to use, and give you maximum prostate stimulation. These prostate toys are all top performers in their own right, but for the person who is just getting started, there is one prostate massager that stands out among the crowd.
Sonos Prostate Stimulator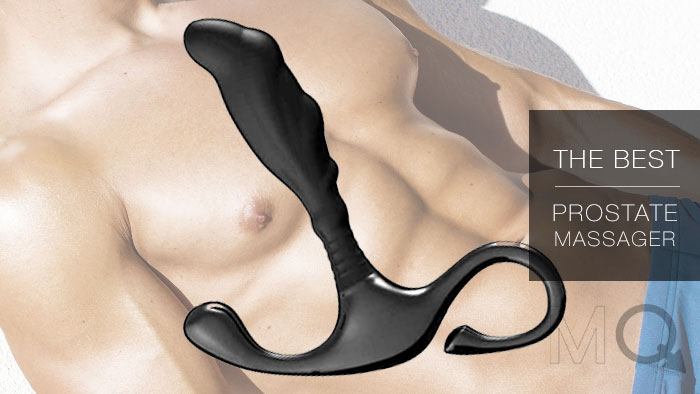 Are you an anal play first-timer? Are you looking for the right prostate toy to explore anal orgasms? For prostate play first-timers, the Sonos Prostate Stimulator is one of the best prostate toys for beginners! We review why we love the Sonos so much below.
Made from medical grade, skin-soft silicone, the surface is smooth, soft, and easy to insert. The narrow tip and graduated shape is designed for comfort when using. The base is made from hard plastic, with a rocker stimulator built-in. The Sonos is the perfect toy for solo play or with a partner. The combination of design, ease of use, and price make it our top pick for your prostate year over year.
Material: Medical-Grade Silicone
Diameter: 2.3 cm.
Insertable-Length: 10 cm.
Features: Targeted Prostate Tip
Difficulty Level: Anal First-Timers
Dr. Joel Kaplan Graduated Prostate Probe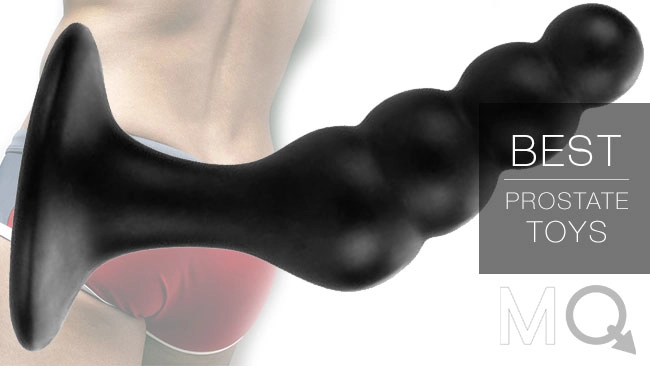 I will admit, yes, this massager might look a bit weird, but stay with me. This is one of the best prostate toys out there exactly because of its ergonomically curved shape.
For people who have not yet learned about their back entrance capacity for pleasure, you can gradually ease this probe in. Featuring pliable yet durable, premium silicone, a sturdy suction cup that can stick to most flat surfaces, and a ton of fun! Get yourself one now and find out how much you can take.
View on: MQ Store

Intro To Prostate Play Kit – 4 Piece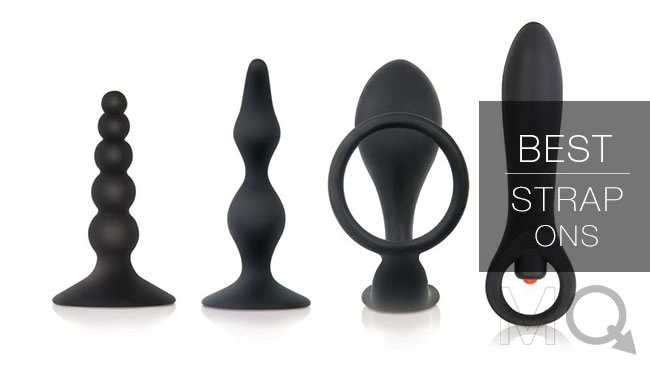 Can't decide which of these prostate toys to purchase? Why not have them all! Intro To Prostate Play Kit – 4 Piece includes all the best prostate toys you could ever ask for.
This kit also comes with an excellent cock ring, for better and stronger prostate orgasms! Four soft satin toys in luxurious silicone, whether you want beads with a rounded tip or an erotic combination between cock ring and prostate toy, we have them all. This is genuinely the best deal for how many things you get.
View on: MQ Store

Vibrating Prostate Massagers
Looking to take your prostate play up a level. Vibrating massagers offer some great pros cons best outlined below. Besides the extra vibration, many of these massagers have high teck features like thrusting and rolling for an even more realistic experience!
Eclipse Tapered Roller Ball Probe
The Eclipse Tapered Roller Ball Probe is a bad boy that can thrill even the most experienced users. The 12 different intensity settings of vibration allow you to find your perfect stimulation and rhythm. Gradually turn it up and see how much excitement you can take!
The bulbous P-spot tip can precisely roll back and forth, reinventing your idea of total climax. The Eclipse lets you amp up your back-door play a notch! That's exactly why it's on our best prostate toys list.
View on: MQ Store

Adam's Rechargeable P-Spot Massager
Adam has a secret, and it is hands down one of the best prostate toys on the market. So good that even Adam cannot put it down to help Eve. The Adam's Rechargeable P-Spot Massager has a flexible shaft that will move with your body and provides an earth-shattering sensation through your entire body.
The wireless remote control can be handed over to your partner, let them decide what type of vibration you deserve to experience. Even the first man in the world needs to explore deeper inside.
View on: MQ Store

Rocks Off Falex Anal Wand Prostate Massager Black
Are those huge anal vibrators too intimidating for your liking? This anal wand is small, easy to insert, and has more potential than it looks. Don't be fooled by its small yet masculine design, the vibration is strong enough to knock your socks off.
With its accurate prostate stimulation, each vibration and each thrust is targeting right at your sweet spot. The sensory velvet touch adds extra luxury to the mix, you will feel like royalty every time you use the Rocks Off Falex Anal Wand Prostate Massager.
View on: MQ Store

O Boy 7 Speed Waterproof Prostate Stimulator
Oh Boy! Don't we have the perfect prostate toy for you! From P-Spot enthusiasts to beginners, the 7 Speed Waterproof Prostate Stimulator will put the O in OMG, make you scream the lord's name more than you do in the church!
Clever angle and unique lines are all the best features in this stimulator, providing the perfect fit against your prostate. Its 7 modes of vibration will allow you to get to climax fast. Not to mention, its waterproof design makes it one of the best prostate toys to bring to water activities.
View on: MQ Store

Silicone Wireless Pleasure Probe Prostate Massager
Let's dig deeper with the Silicone Wireless Pleasure Probe Prostate Massager. This prostate toy comes in two shades, (I personally recommend blue) because most other massagers are just plain black.
This prostate toy has too many cool features to count. Wireless controls? Check. Waterproof build? Check. 12 vibrating functions? Check, check, and check! Charge it with the included USB cord, then you are ready to derive pleasure from the continuous arousal and stimulation. All of this tech and features make it the best prostate toy for the new in you.
View on: MQ Store

THrusting Prostate Toys
Anal Fantasy Elite Vibrating Ass Thruster Black
To take your backdoor play to another level, you need an Anal Fantasy Elite Vibrating Ass Thruster for amping up your game! Thank the magic of science and innovation for this high-tech twist on anal play. It's a toy that thrusts, moves, and vibrates like no other.
Built from "ultra-elite" silicone which is body-safe and free from harmful toxins. It is designed for anyone who wants to enjoy the most powerful cumshot with ease. Wireless remote makes the process simple yet powerful.
View on: MQ Store

The Gentle Prostate Black Vibrator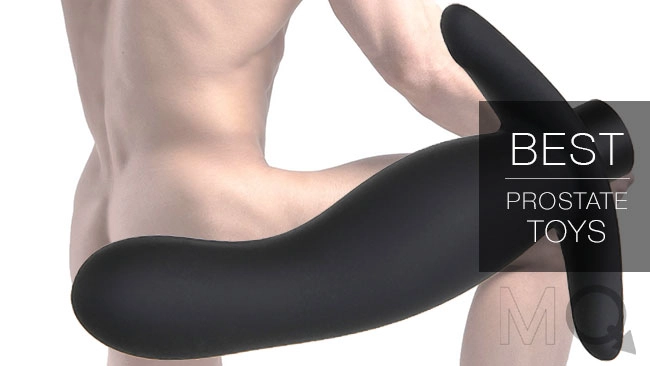 He is gentle yet powerful, sweet but ready to devour you as he pleases you over and over again. And yes, he is The Gentle Prostate Black Vibrator. Made from smooth outward material and a contoured shape that easily reaches that P-spot and makes you fall head over heels.
Countless great features make this product even better. With 7 speeds of vibration for you to choose for a pace that's just right. Exploring your secret pleasure alone or with a partner using the wireless controller makes it another best prostate toy to choose from.
View on: MQ Store

Check out the ultimate guide to prostate orgasms on YouTube.
How to Clean Your Prostate Toy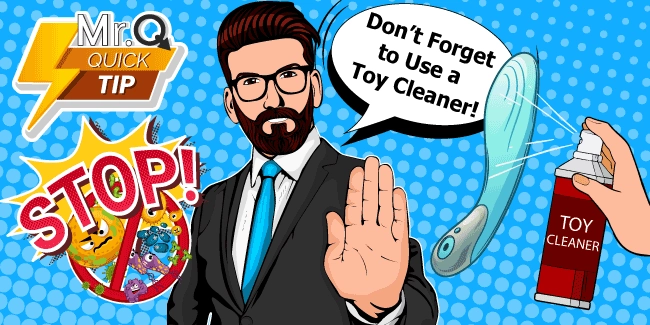 To clean your prostate toy, (assuming it is waterproof!) simply rinse it down with warm, soapy water. After cleaning, you should disinfect it with a dedicated sex toy cleaner.
Toy cleaners help to keep your toy hygienic, clean, and free of harmful germs and bacteria. They also help to ward off nasty smells and help extend the longevity of your new prostate toy.
Toy cleaner is a great way to keep your toy fresh, hygienic, and odor-free.
View on MQ Store

Use a Quality Anal Lube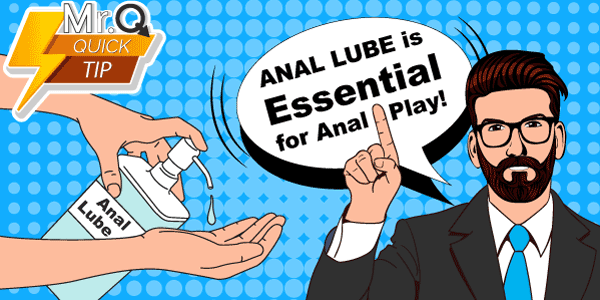 When using your prostate toy, it is essential to use a quality anal lube. This will make entry smooth and satisfying. An anal lube can help to increase comfort and elevate stimulation.
Our favorite anal lube is Analyse Me. It is water-based, toy compatible, and features a mild anal relaxant for easy entry.
Relaxing Ingredient: Jojoba Extract
Relaxant Strength: Mild
Lube Thickness: 3/5
Water-Based
Toy Compatible
View on MQ Store

Shoot Lube Deep Inside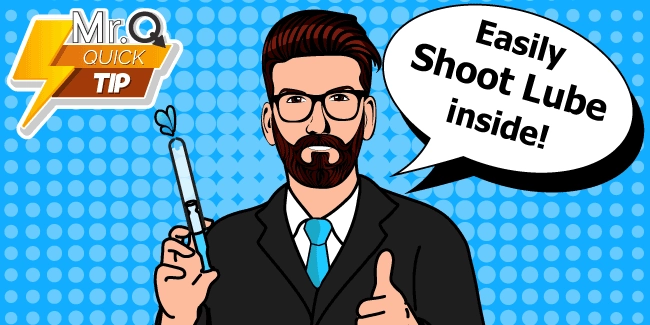 Lube launchers work by shooting lube deep inside. This can make an anal play with your new prostate toy an absolute breeze! If you are planning to use a prostate toy, then lube injectors are a wonderful tool.
View Lube Shooter XL on MQ Store

Clean Up with an Anal Enema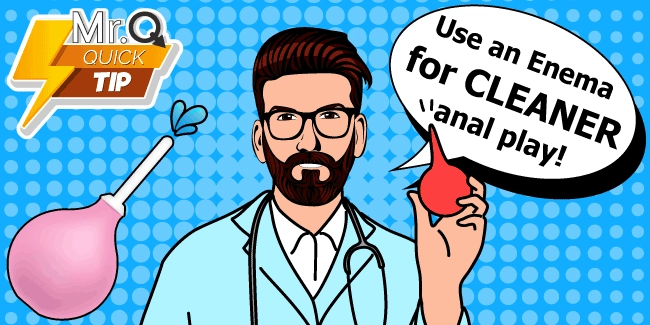 Before using your prostate toy, you will want to clean up those pipes! An anal enema can help you to get a deep, thorough clean by shooting water deep inside. Douching before anal play will help to wash away any surprises left behind and give you an overall cleaner experience.
Removable Enema Tip
Smoothed Tube for Easy Insertion
EZ-Squeeze Enema Bulb
4 Sizes to Choose From
Anal Sex Starter Kit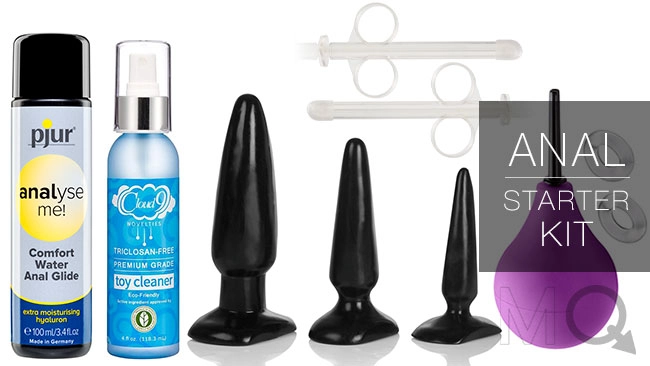 For everything you need to get started with anal play, we recommend the Anal Sex Starter Kit. This comes with all the tools you need to get prepped, play, and clean up afterward. All together, it's the easiest way to get started.
3 Piece Anal Plug Starter Kit
2 Cock Rings
2 Lube Injectors
Pjur Analyse Me Lube 100ml
Anal Enema
Toy Cleaner 100ml
View on: MQ Store

These are the 10 best prostate toys of the year. What is your thought on these toys? Have you tried any of these yourself? Let us know down in the comments below!