Still searching for the right male masturbator? You've come to the right spot. After some in-depth "testing" we have finally found the best male masturbator. Let's break down the top toys for jacking off that you can buy right now.

The PDX is the best male masturbator and the name of the game in male sex toys. Made from life-like "Fanta Flesh" the 2 in 1 stroker design is smooth, tight and a dream to use. The suction grips on the side let you change the strength and tightness of the masturbator giving a nice level of customization.


The interior part can be used as a stand alone masturbator, but the real kicker is in the vibrating base.
With 10 different levels of vibration, the stroker is powerful, with pulses that really push you over the edge.
In terms of value, you really get your money's worth, with a starter kit which includes lube, toy cleaner and 3-staged cock rings.
Overall, this is the best male masturbator we have tested in terms of quality, feel and value. For those looking for a stroker with the best feeling and performance, look no further.
10 Speed Vibration Motor
Replaceable Batteries
Dynamic Suction Control Grip
Real Skin-Feel Material
Includes: Lube, Toy Cleaner, Cock Rings

---
Vibrating Male Masturbators
These are other top-performing male masturbators with a built-in vibration motor. Vibrating strokers are some of the best male masturbators on the market thanks to their added stimulation and high-tech pulse settings. This allows you to customize your masturbation settings to be different every time.
Similar in terms of form and function as our pick, the Mega Grip Pussy Stroker is a high-tech pocket pussy. Coming with 10 unique vibration functions, and a skin-like masturbation sleeve, this is one of the best male masturbators on the market.
The dual-sided airflow grips allow you to control airflow and suction, giving you even more customization for feel and tightness. The Mega Drip is one of the most realistic, and customizable male masturbators on the market.
10 Speed Vibration Motor
Realistic Pussy Design
Replaceable Batteries
Dynamic Suction Control Grip
Skin-Like Texture Interior
---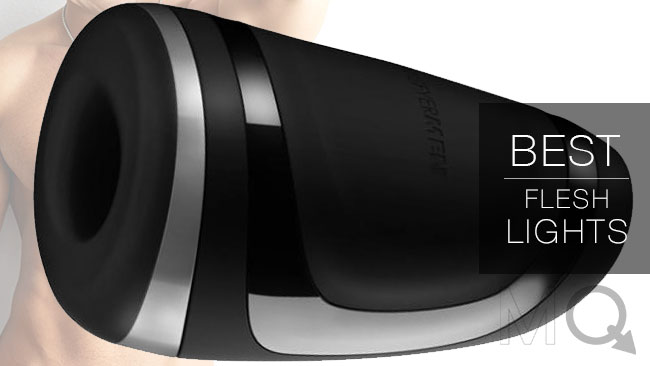 It vibrates, it pulses, it heats up. The Satisfyer might be one of the most feature rich male masturbators around. What sets it apart is its ability to control the temperature inside, and add a whole new layer of stimulation and realism.
Even more premium is its waterproof IPX7 design, rechargeable battery, and 70 vibration programs. All in all, this makes the Satisfyer the most high-tech, and one of the best male masturbators you can buy right now.
Magnetic USB Rechargeable Battery
70 Vibration Functions
Digital Touch Controls
IPX7 Waterproof
3-Stage Heating Up To 40C (104F) Degrees
View on: MQ Store

---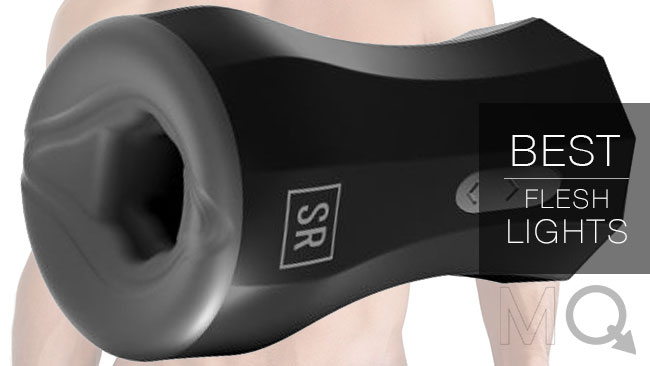 This Masturbator is a tale of twos. Two holes, two motors, and two times the fun. The Sit Richards control is a Silicone Stroker made for versatility. The open design is meant to fit into your palm, and alow your cock to pop out the other end.
Similar to other top masturbators, the Twin Turbo stroker has a 10 vibration Dual Motor, a built in Heating Unit, and a USB Rechargeable Battery. Also, did we mention that this one is also waterproof?
Dual Opening Reversible Design
Two Vibration Motors
Temperature Control Heating Element
10 Vibration Settings
Waterproof Body
USB Rechargeable Battery
View on: MQ Store

---
Manual Male Masturbators
These are the best male masturbators powered by – well, you. Manual strokers are non-motorized, classic masturbators that are designed to make you climax in as little time as possible. These are often simpler, time tested designs that can elevate your masturbation sessions.
The Optimale is a beast of a masturbator. Made from tight, textured, life-like silicone, the material is strong, durable and realistic.
The inner soft stroker is adjustable, with a suction valve are the end allowing you to change the feel and strength of the masturbator.
The big major difference here is the lack of a built in vibrator making it quite a bit cheaper.
The included cover lets you store and protect your toy discretely. We really like this design, because stowed away it looks like your typical coffee mug and won't get noticed by prying eyes.
MQ Reader Review:
A Great Masturbator – " This item is worth the money. It is very very soft and comfortable and very stretchy. When used with a small amount of lube, it really works well. The little finger thingies on the inside feel wonderful after about 30 sec. of good pumping. After about a week of heavy masturbating, that is, hard fast pumping twice daily I definitely got my money's worth. Best Male Masturbaor I have owned so far."
In terms of overall quality and feel, the Optimale Endurance is another of our top picks for the best male masturbator you can buy right now.
The a hard case stroker with a built in squeeze plate grip that allows the user to control the pressure.
View on MQ Store

---
The PDX Pjur Grip has much of the same great quality and feel of the PDX Elite, but at a much more affordable price.
Like other PDX masturbators, the Sure Grip comes with everything you need to get started including lube, toy cleaner and a 3-stage cock ring set. Overall it is a pretty great deal.
Yes, you do miss out on some of the more premium features such as vibration and adjustable suction, but for this design it is the best male masturbator at about half the price.
Dual Opening Reversible Design
Real-Feel Skin Interior
Starter Kit with Lube, Cleaner, and Toy Revive Cream
3 Bonus Cock Rings
---
Budget Male Masturbators
These are the best male masturbators that under $50 that are still high performing, but won't break the bank. All though you trade off some of the higher features like a high quality grip or vibration, the sleeve and materials are still the same high quality and feel.
If you are looking for a masturbator to give you the feeling of a real blowjob the Tenga Spinner is your best option. This stroker comes in 3 variations, with 3 unique textures. The pronounced ribs give an instant, realistic feeling.
Best of all, it is one of the cheaper options making it our pick for the best male masturbator on a budget.
MQ Reader Review:


This masturbater feels better than the real thing. I think it would make the perfect gift for some men. You don't have to be real hard to get a lot of joy from it's use. I would have liked to have known before buying was how natural and nice it felt and how it seems to grab and caress ones penis.

View on MQ Store

---
The Vulcan Love Skin is a male masturbator from another world. Its a compact design, with a great amount of suction and tension. Best of all, it has a built-in vibrator at the base.
The inner material is slippery. tight and feels great to use. with just a little lube you can go to town and finish in no time. In its price point of sub-$50 masturbators, it is one of the best options out there.
MQ Reader Review:


I Love This Thing! – "The best part is the push. Get balls deep and push harder – the hard plastic case presses the soft skin together and really squeezes the base of your dick. Kaboom! I have owned half a dozen inexpensive masturbators, and I like this one the best. At this price you can't lose."

View on MQ Store


The Vulcan Male Masturbator also comes in an anal variant.

View on MQ Store


And also a mouth variant. All 3 come with vibration built-in.

View on MQ Store

---
The Colt Double Down is a two-in-one wonder. With a double ended anal-oral design, you get twice the fun in one package. The two designs each have a distinct feel with the extra tight anal hole and a smooth oral experience.
We have always been a fan of colt products and the double-down does not disappoint. In term of realism and variety, it is the best male masturbator out there.
View on MQ Store

---
The Optimale Reversible stroker is a wonder to use. With two different sensations on the inside and outside, the silicone sleeve is actually reversible.
Silky smooth on one side, and intensely textured roller ball studs on the other, both giving a unique feel.
MQ Reader Review:


I have used this toy and it feels great. The material is very soft and life like. You feel every ribbing with the stroke. Although this toy is smaller than some, it can fit in your hand and it does deliver a good amount of pleasure. The clean up is a breeze. I used this masturbation toy with Swiss Navy Water lube. That gave me a real experience.
At 5 inches long it also has an open end letting all sizes get in on the fun. The masturbator also includes a black box for travel and discrete storage.
---
The Head Honcho is a sensational beast! The entrance and interior tip both have raised nodules that hit the head and base of the penis. Inside there are also three extremely tight suction chambers that encloses your penis and give your feeling on every part of your shaft.
The three rings are about half am inch apart, each with their own set of smaller simulators that massage your penis and really push things over the edge.
It may not look like much at first, but the Head Honcho is definitely a top pick for the best male masturbator you can buy, period.
MQ Reader Review:
Best Male Masturbator Ever! – "This is absolutely the BEST penis masturbator EVER. This one feels wonderful wrapped around your erect penis. And its closed ended design adds a wonderful sucking sensation that is unmatched by any other penis masturbator. I should know i have tried many and this one tops my list!" – ChronicMasturbator
---
Use A Lube for Better Masturbation
To get the most out of your new masturbators, we recommend using a masturbation lube. For most people, water-based lubes are your best bet, because they offer the most realistic feel, and won't damage your toy.
Our favorite water-based lube is Elbow Grease H2O because it's thick, slick, and super long-lasting.
View on: MQ Store

---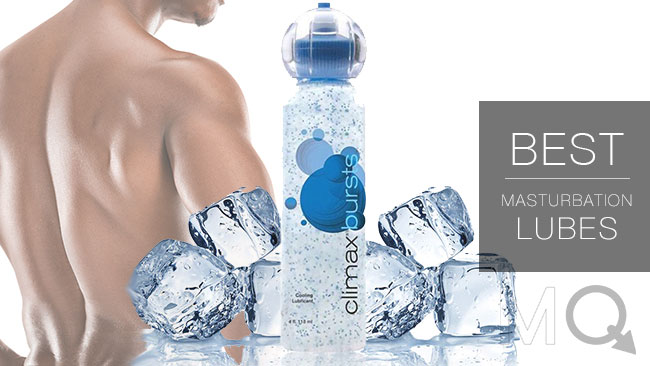 If you are looking for a bit more fun, you can try a sensation lube. Our favorite in this category is Climax Bursts Tingling or Cooling.
---
For a full list of our favorite lubes for jacking off, check out our full guide here.
How to Clean Your Male Masturbator
It is important to clean your male masturbator after every use. Without proper cleaning, the inside can build up bacteria, residue, and nasty smells – and even ruin your toy. Thoroughly rings your stroker sleeve inside and out with soap and water. After, you should disinfect it, inside and out with a toy-safe sex toy cleaner.
Toy cleaner is a great way to keep your toy fresh, hygienic, and odor-free.
View on MQ Store

---
---
For more info on choosing the best male sex toys, read our in-depth buyer's guides. We walk you through choosing more of the best lubes, toys and accessories down below.
---
---
---
---
---
---
These are our picks for the best male masturbator. Have you tried any of these personally? Have any options that we left out? Let us know in the comments below and Follow us on YouTube, Twitter, and Facebook.