Description
Voted Toy of the Year by Sue Johanson's viewers. Sue Johanson's Head Honcho This super-stretchy, translucent silicone 5 inch long toy fits perfectly in the palm of your hand.
Sue Johanson Head Honcho Masturbator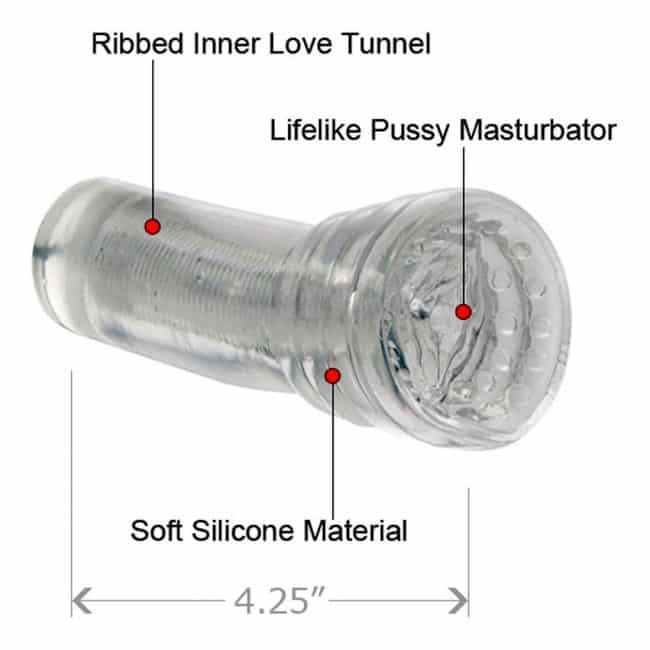 The ribbed head provides better grip and prevents slippage. The entrance and interior tip both have raised nodules to increase stimulation on the head and base of the penis.
The best part of this toy is the three extremely tight suction chambers. These three rings, each a half inch apart, contain their own set of nodules that massage and create positive friction along the shaft!
Safe and pure for body and pleasure. Made using phthalate free, non-toxic materials Senso Thermoplastic Rubber TPR. A water based lubricant is recommended. Hand held male masturbation device measures 5 inches long by 3 inches wide.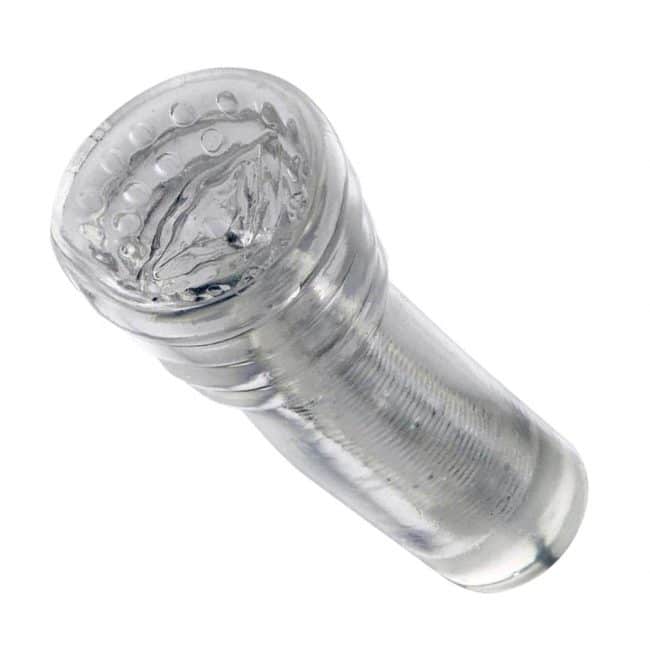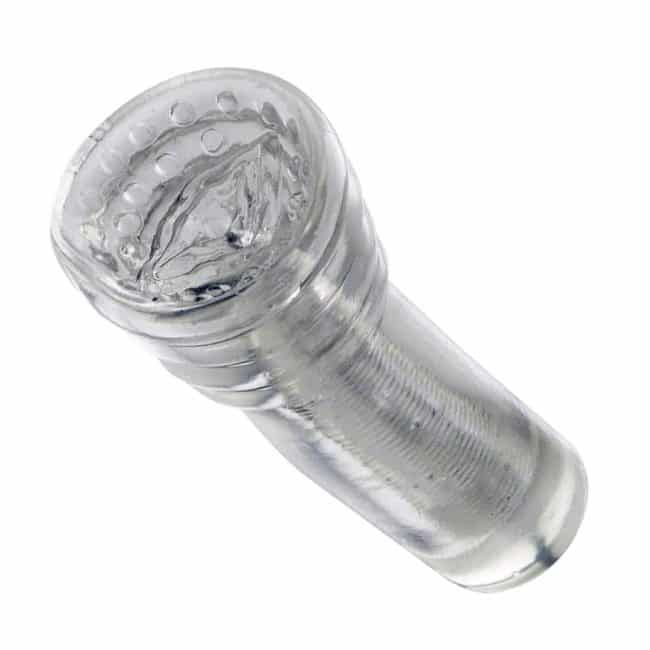 Always clean before and after use. Sue Johanson Head Honcho is a registered trademarks for California Exotic Novelties. Sex Toys and Sexual Wellness.
Male Q Reader Review
Best Male Masturbator Ever! – "This is absolutely the BEST penis masturbator EVER. This one feels wonderful wrapped around your erect penis. And its closed ended design adds a wonderful sucking sensation that is unmatched by any other penis masturbator. I should know i have tried many and this one tops my list!" – ChronicMasturbator