Description
Satisfyer Men Heat Vibration male masturbation device is a unique mix of vaginal and oral sex. If anyone knows what the perfect climax feels like, it is him, Porn legend Rocco Siffredi. He has recorded 1800 films, slept with over 5000 women and has had one best orgasm with the Satisfyer Men. The masculine design in elegant black makes the masturbator a stylish playmate for modern guys. Its ideal size fits perfectly in the hand and ensures pleasant operation, even when things get wild. Thanks to the rechargeable batteries, the toy is not only good for you, but also does the environment a favor.
Satisfyer Men Heat Vibration Black Stroker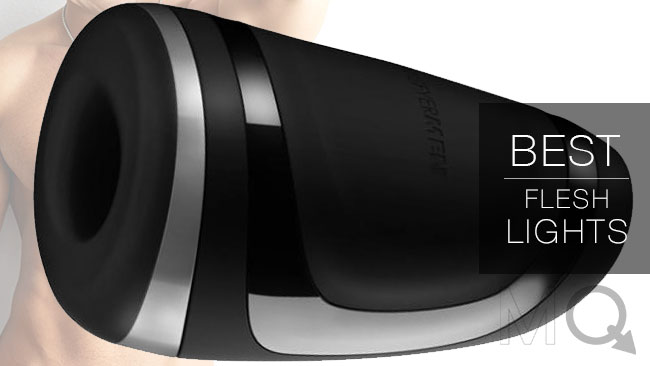 If your playmate needs more juice, you can simply recharge it with the included magnetic USB cable and the crazy cum tour can start all over again. The Satisfyer Men Heat Vibration features an innovative heat function that makes your pleasure breathtakingly realistic. You can adjust the heat function using 3 levels up to 40 degrees Celsius or approximately 104 degrees Fahrenheit and let the comforting warmth in the soft and smooth love tunnel drive you absolutely crazy. If you close your eyes in pleasure filled ecstasy and you just let yourself drift to the peak of pleasure, you will forget in a flash that you got here with a toy! Do not believe it? Then try it out!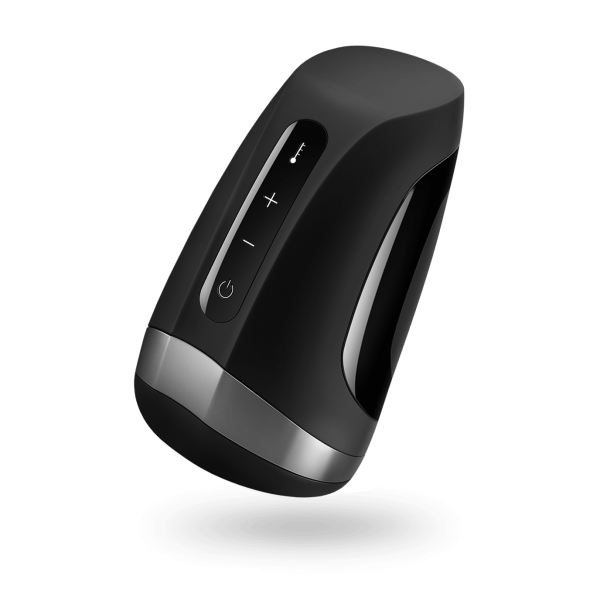 Features waterproof IPX7. 70 vibration programs with warming function skin-friendly silicone rechargeable including USB charging cable. Are you looking for a toy that feels just as good as a really hot lay? Your search has finally come to an end because your wishes have been answered: there is now the Satisfyer Men Heat Vibration. The soft and skin-friendly silicone is wonderfully supple, quickly adjusts to your body temperature, and perfectly complements with the exciting unyielding ABS plastic.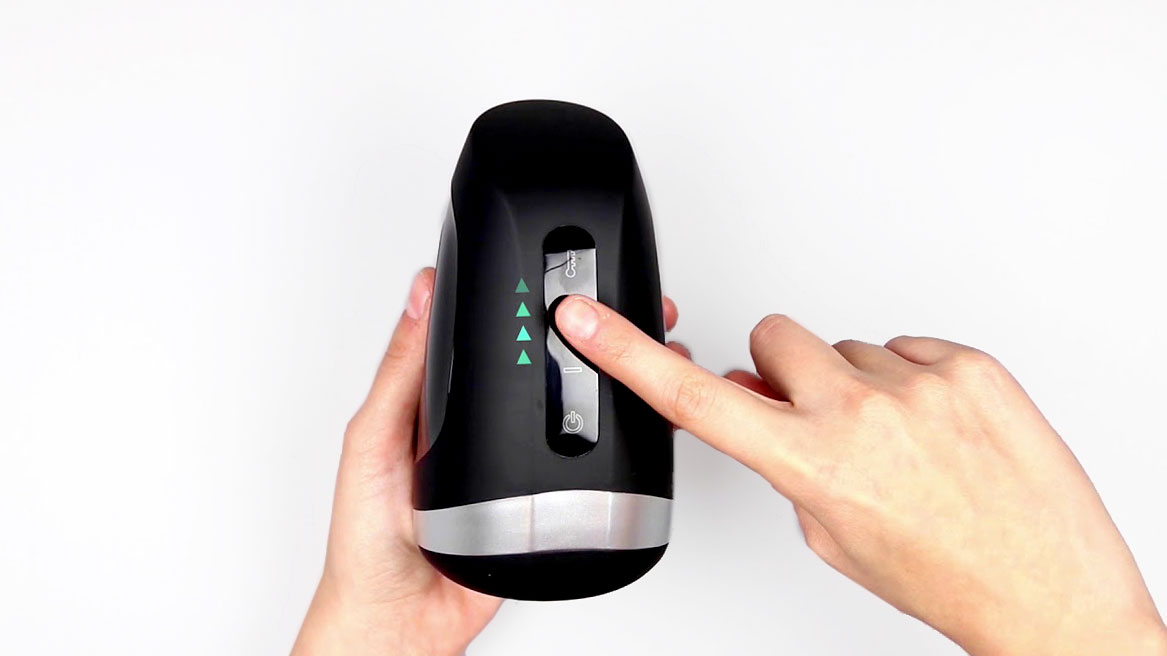 For optimal enjoyment, use water-based lubricants ideally suited for the Satisfyer Men products you can choose from neutral, cooling and warming protects the material and keeps the surface nice and smooth. Thoroughly clean the toy with lukewarm water and mild soap and then use the antibacterial Satisfyer Men Disinfectant Spray for comprehensive cleaning. This is about 5.5″ long with about 2.75″ penetrable.