Best Fleshlights: Top 10 Male Masturbators [Tested]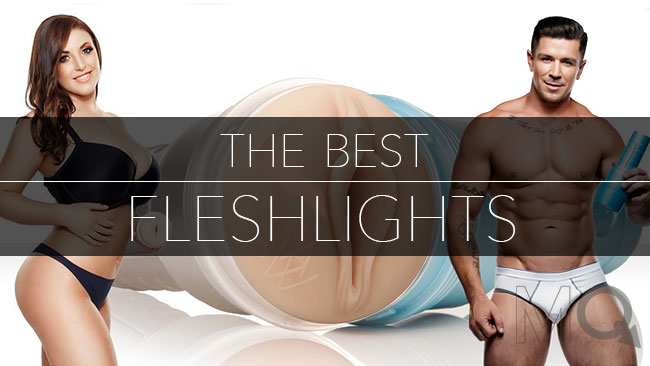 Stuck at home and want to get out of the same boring jerk-off session? Don't know which masturbators suit your needs? We gathered a list of the top 10 best fleshlight you should try this year!

What is a Fleshlight?
Masturbators known as Fleshlights come in categories, all with different functions. These are meant to target different sensations to enhance masturbation for a more enjoyable jerk-off. There are anal masturbators, oral masturbators, masturbator sleeves, pussy masturbators, and life-sized masturbators – just to name a few.
So the next time you're taking your pants off and ready for a wank, it's not going to feel like the same old hand motion and expected strokes. Research shows that masturbation can lower stress and release endorphins, and in this chaotic time, it's much needed. A fleshlight just makes it all the better!
Best Fleshlights


We scoured through the internet to find the best fleshlight. Our list is a combination of fleshlights with different functions, shapes, and prices. So, without further ado, let's get started!
Best Fleshlight Alternatives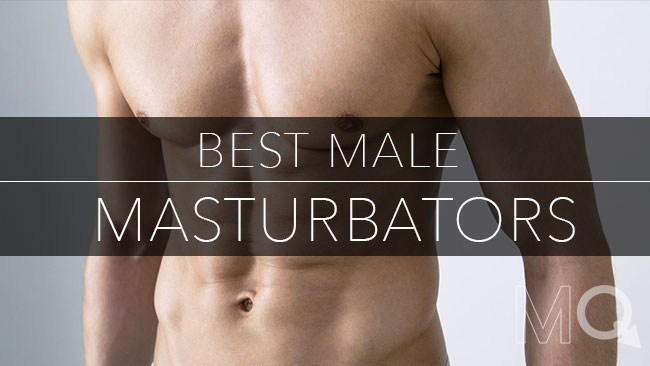 Outside of the Fleshlight brand, there is also a huge selection of quality masturbators worth checking out. Some of these come in at even lower prices, and outperform the best fleshlights at their own game!
Pipedream Extreme Mega Grip Pussy Stroker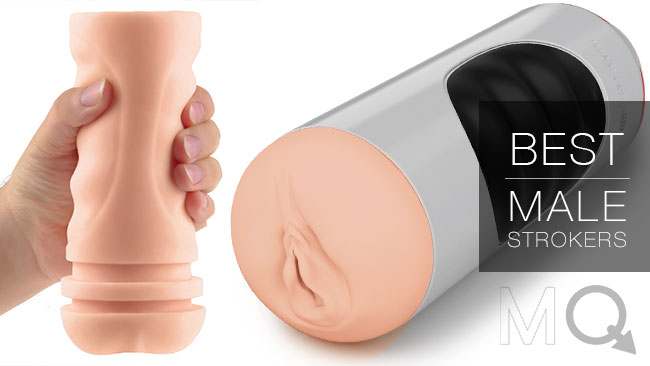 Now for the finale of our 10 best fleshlights list, PDX Elite Mega Grip Stroker. This masturbator will surely make you fall in love with jacking off. Yes, I know. It's a big statement. Just try it out and you will see what I am talking about.
Have you ever experienced the feeling of your dick thrusting in an airtight space? It's like you are having sex in Space. This will give you exactly that. With their stimulating massage bumps and sealed bottom, jerking off is going to be Mega Awesome. The soft middle section can let you control the tightness and pressure around your cock. After all, only you know how to get yourself off.
0 Speed Vibration Motor
Realistic Pussy Design
Replaceable Batteries
Dynamic Suction Control Grip
Skin-Like Texture Interior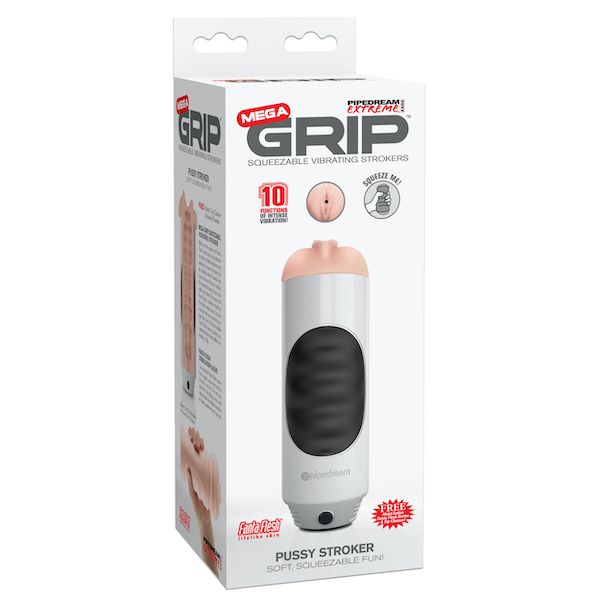 View on: MQ Store

Satisfyer Men Heat Vibration Stroker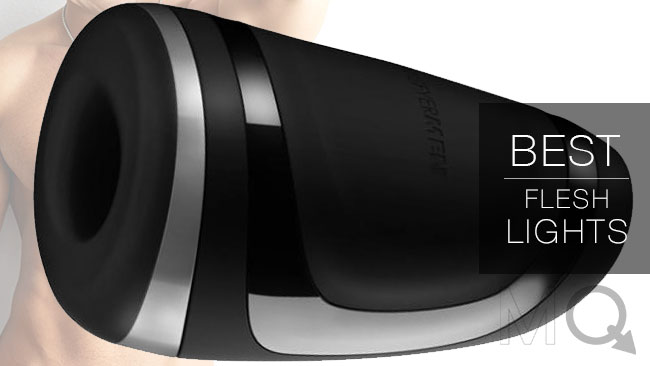 Can't decide on which kind of these best fleshlights? Do you desire the warmth of a mouth and also the tightness of a pussy? Well, there is no need for choosing. Satisfyer Men Heat Vibration Black Stroker is the best of both worlds.
Breathtakingly stunning heat function provides the most realistic vaginal and oral sex, it's also adjustable so you can control it to your preferred temperature. Designed by Porn legend, Rocco Siffredi, who has recorded almost 2000 films and slept with 5000 women.
No one understands the best climax as he does. Do you need to cum multiple times in a day? We got you covered, just plug the bad boy in and you'll be set to blow!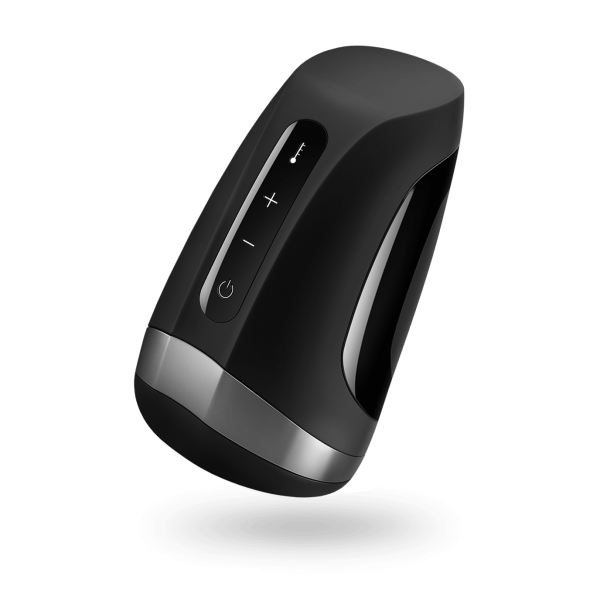 View on: MQ Store

Cyberskin Release Deep Pussy Stroker Vibrating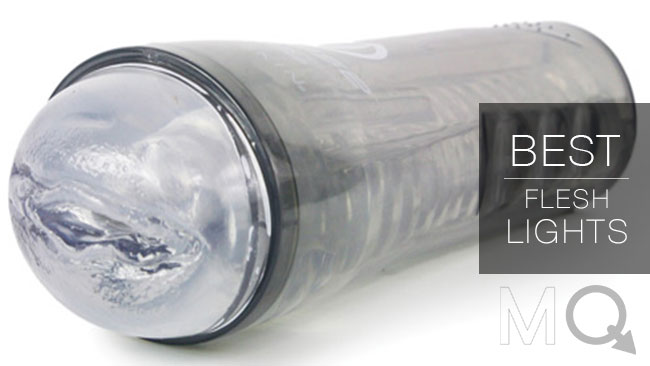 Are you a first time user? If you have no idea how to get started, try out the Cyberskin Release Deep Pussy Stroker Vibrating, one of the best fleshlights for beginners!
MQ User Review:
"This is one of the first masturbators that I have bought. It comes close to the real thing. With plenty of lube, this toy feels so great. It cleans up fast and is fun to use with your partner. My girlfriend loved stroking me with this. A very nice feeling masturbator and super recommended!"
With 6 vibrating modes that range from mild suction to straight-up "Wow this is amazing!", waterproof design and built-in hook make cleaning your toy easy and trouble-free. The Textured gripping exterior allows you to handle this business with one hand. Release your deepest desire, you deserve it.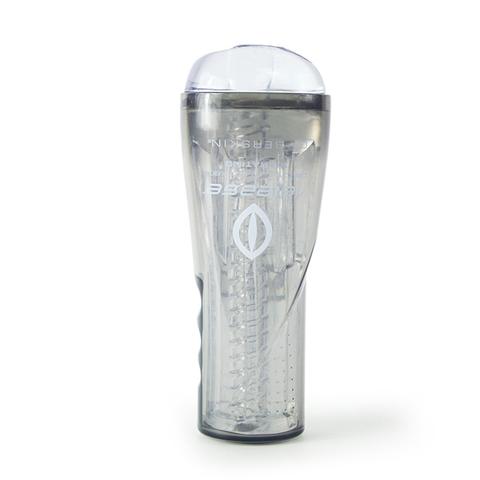 View on: MQ Store

Sir Richards Control Silicone Twin Turbo Stroker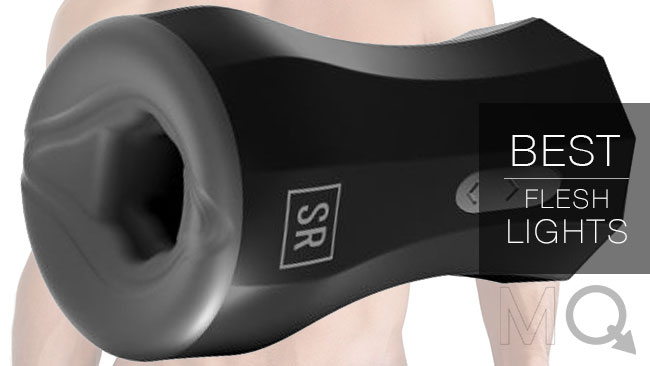 Hear me out, this masturbator is devoured to give you the most powerful orgasm you ever experienced and it also trains your penis to make you last longer Crazy right? Pipedream's one of the best fleshlights with the most advanced technology, elevating your wanking game!
Also serves as an EDA (erectile Dysfunction Aid), to help you bring your A-game back on track. This futuristic-looking masturbator has a simple button with 10 different vibrations. It's the size of your palm so you can bust it out whenever and wherever you want. The inner heating system will warm up to the perfect temperature, just like your lover's body warmth.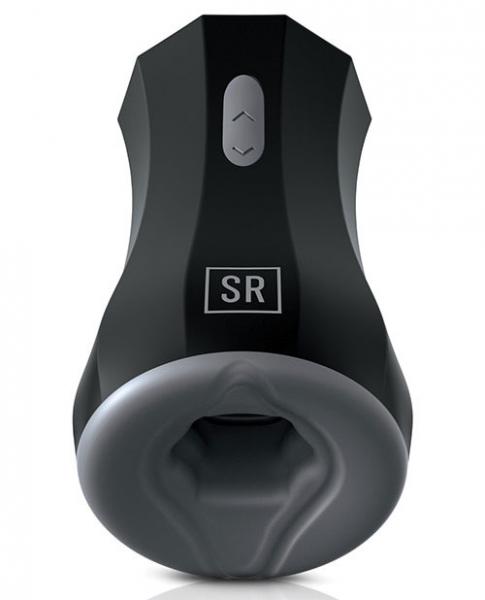 View on: MQ Store

Manual Male Masturbators
Manual male masturbators offer much of the same feel and features of their motorized competition, but often at half the price. These are the best fleshlight alternatives without a built-in vibrator.
Sir Richards Discreet Bottle Masturbator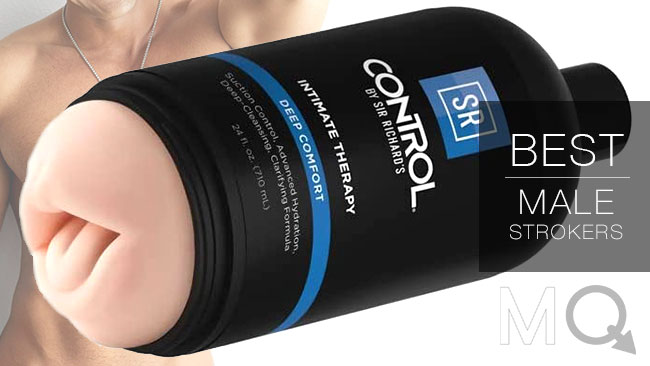 Looking for a fleshlight that is sleek and discreet? Well, this might be one of the most clever, male masturbators we have tested. Disguised as a shampoo bottle, simply unscrew the bottom cap to reveal the masturbator opening.
At the top is a pop cap that isn't just for looks – it doubles as a suction control cap. Simply open the top, squeeze, and choose your desired level of suction.
Discreet Shampoo Bottle Design
Air Flow Suction Control Cap
Life-Like Fanta Flesh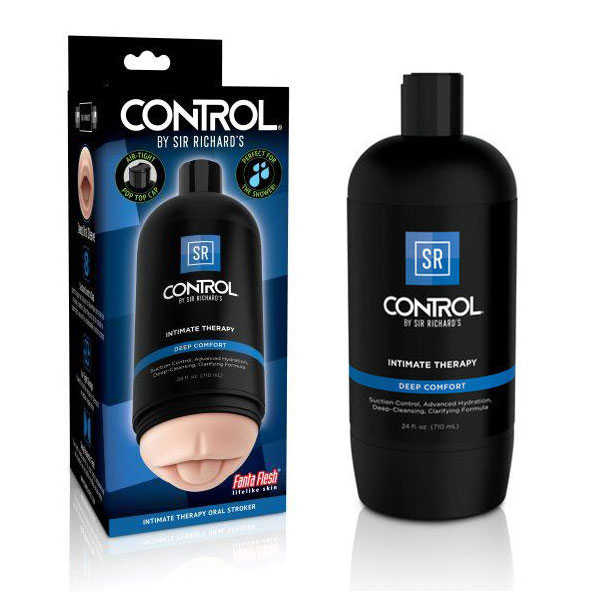 View on: MQ Store

The Discreet Bottle Masturbator also comes in a mouth and anal variant with the same features and design.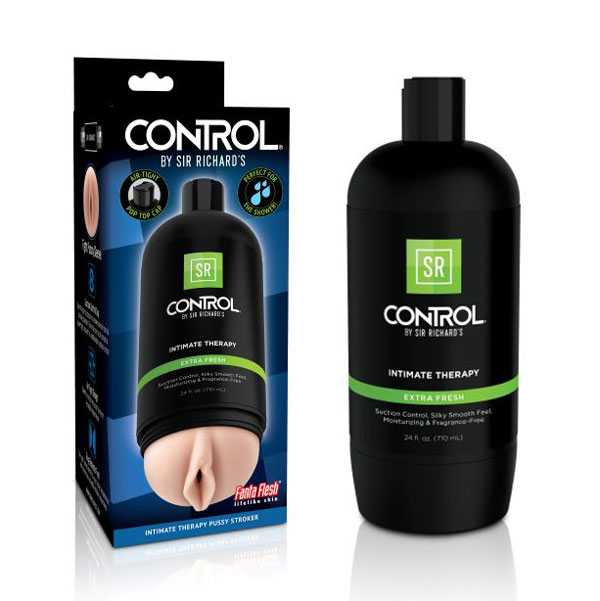 View on: MQ Store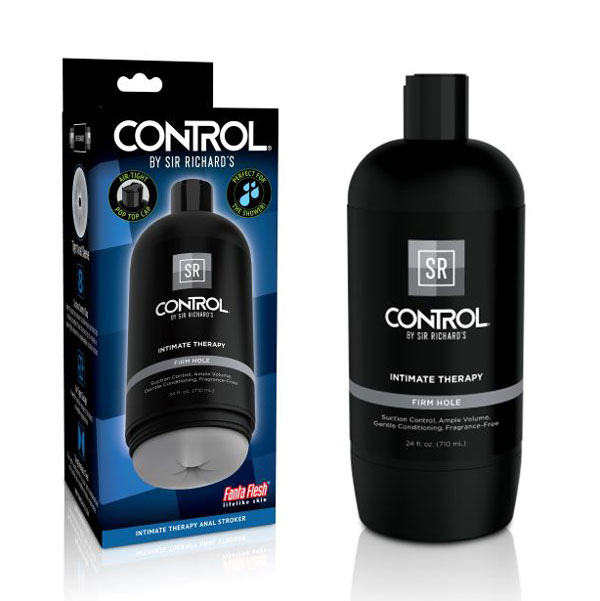 View on: MQ Store

F*ck Me Silly To Go Tight Ass F*ckhole Anal Stroker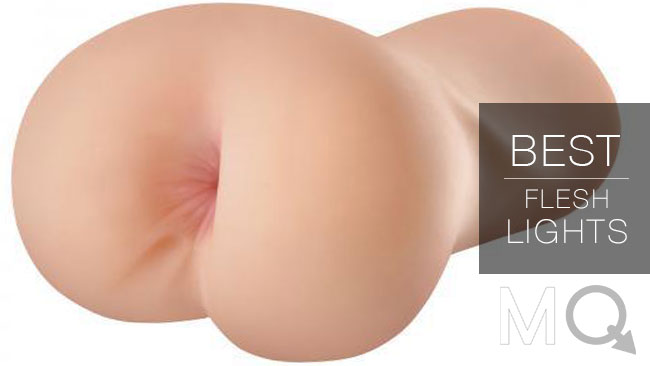 Stop eating out and take your favorite tight ass to go! One of the best fleshlights that is a lifesize masturbator, making your self-enjoyment a real-life fuck.
The smart thing about this product is not just the lifelike ass shape and smooth skin design, but they still managed to keep it compact so you can easily store it or take it on the go with you. Want to have the freedom of releasing your loads anywhere you want? F*ck Me Silly To Go is just right for you. This tight ass is ready to wrap around your hard cock and make you cum over and over again.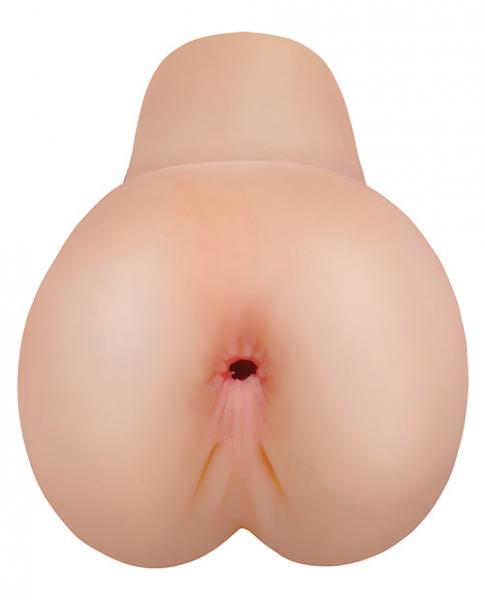 View on: MQ Store

Tenga Spinner Male Stroker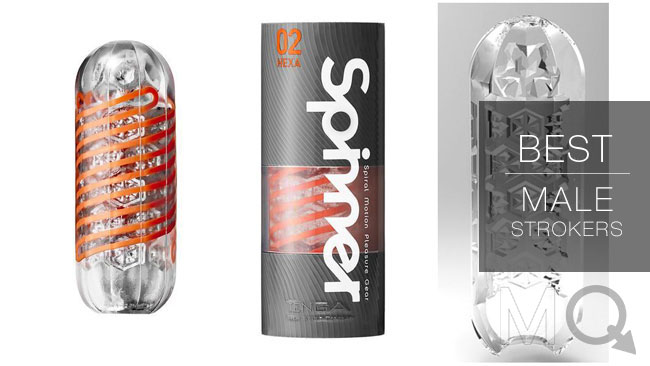 Since you are already this far down into the list, I am sure your head is spiraling through all these best fleshlights. Then how about a masturbator that literally "spirals" around your cock? Tenga Spinner Male Stroker is easy to use and gives one of a kind feeling to your dick.
Comes in three different styles, TETRA, HEX, and SHELL. All with different shapes of the tiles inside and edges. Are you larger in size and want some soft tiles to rub one out? Go with TETRA! Do you want a more stimulating and thrilling effect?
Can't go wrong with HEX. Prefer tightness and those suction feelings? SHELL will do just that for you. These strokers are some of the best fleshlights we have tested. Every product also comes with its premium lube so you can try it out as soon as you open it.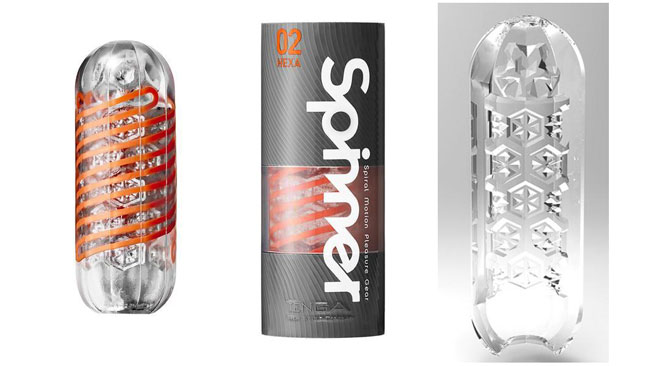 View on: MQ Store

The Super Sucker Masturbator UR3 Clear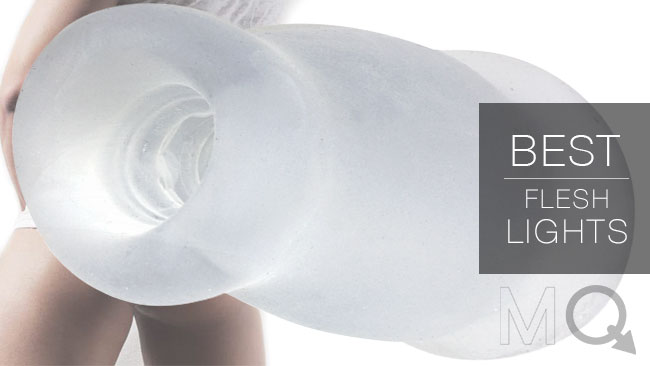 If you don't want to fuss around with batteries or fancy devices, this slick little gadget is your best choice to go about the best fleshlights category. Presenting The Super Sucker! Instant pleasure is guaranteed.
MQ Reader Reviews:
"I have had the UR3 for a long time, and it is fantastic! I sit in front of my computer taking in hot vids on various sites. As I get hard, I put a lot of water based lube on my cock and inside the UR3. It is very sturdy and easy to stroke with. Since I am 8.5″ long and a thick 6″ around, my cock stinks out of the open end on the downstroke. When I can't take it any longer, I speed up my stroking, stand up, and shoot my built up load all over DD bras and girls panties! I then sit back down and slowly stroke it on my spent cock!! Just wash, dry, then put talc on it for storage!"
With affordable pricing yet made with the greatest quality, the Ultraskin material provides immediate satisfaction to your penis. Just slip your cock inside and go to town! No complicated buttons or modes to worry about, this intuitive masturbator mimics a real blowjob that you always dream about.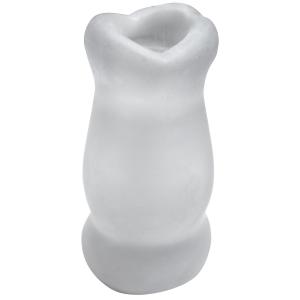 View on: MQ Store

5.5 Inch Jelly Stroker Sleeve Clear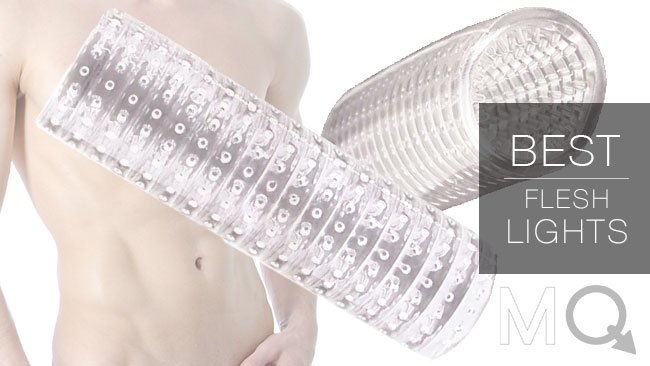 Who says you need to spend a fortune to enjoy pleasurable masturbation? This simple and easy-to-use Stroke Sleeve is one of the best fleshlights out there and the most affordable one we could find.
For those of you who want to spice things up, the clear jelly material has a multitude of little beads to rub against your hard dripping shaft. All you need is this little Stroker and a bit of lube then you're ready for some playtime. And the best part is, you can watch your cock in action as you breathe heavily through unforgettable sensations. Great for solo or use it with a partner, and you might just be added onto Santa's naughty list!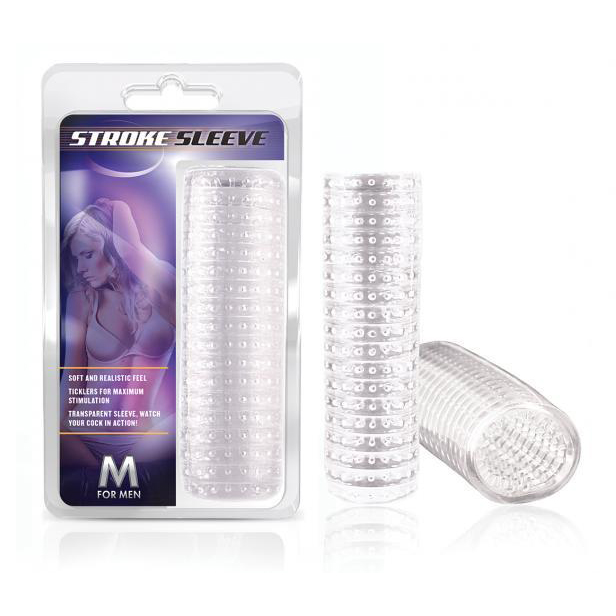 View on: MQ Store

Fleshlight Pink Butt Speed Bump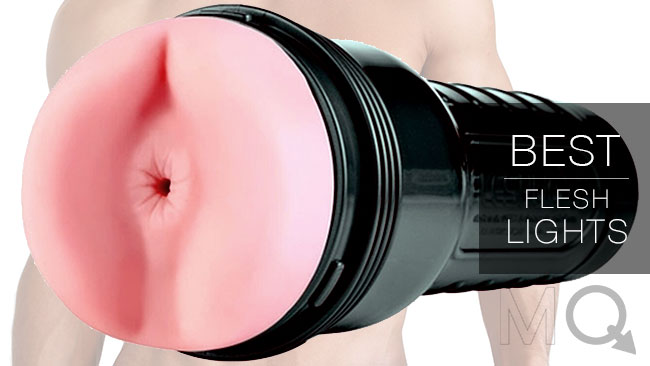 Our number 1 pick for the best fleshlights is the Fleshlight Pink Butt Speed Bump. Hands and Vaseline just don't do it anymore, this anal fleshlight has a multitude of soft beads inside, want to feel the sensation of hundreds of tongues massaging your dick? This is the one!
Get inside of the pink hole, the best feeling of all time is waiting to serve you and make your jerking-off 10 times better. The soft beads will surround your cock and as you thrust into the deepest core, the sensation will overwhelm you with ecstasy. Some even said it's better than real-life fucking.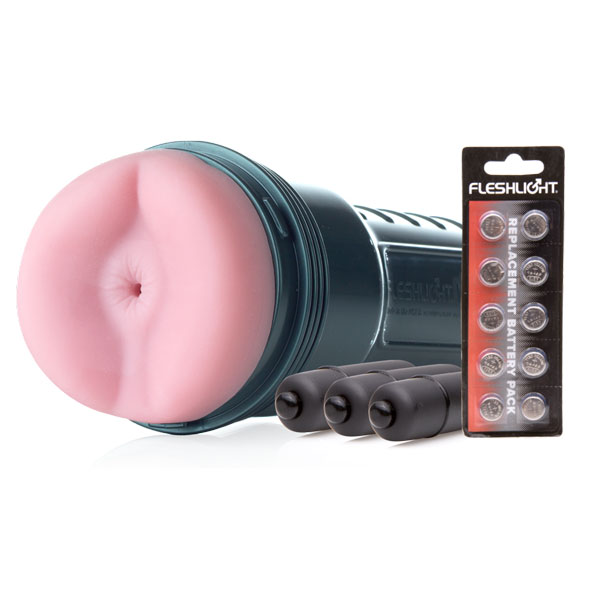 View on: MQ Store

Flight Pilot Fleshlight Smooth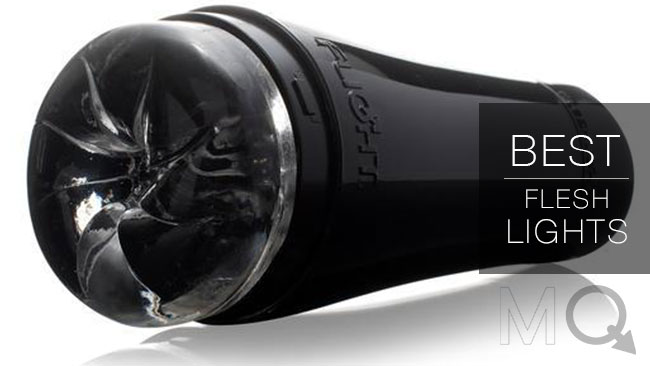 We all want the best experience, if so, you cannot pass down the chance of trying this guy out. One of the best fleshlights has been out of stock for a long time, and this time around they made their top-selling product even better, more powerful, and more compact.
Flight Pilot Smooth is discreet and easy to store, the aerodynamic design makes it light and perfect for traveling. This is your captain speaking, fasten your seatbelt, because the fun has just begun! Don't want to risk joining the mile-high club? Get this bad boy instead. It will navigate you on your wild turbulent ride but still offers you the safest and the smoothest masturbation.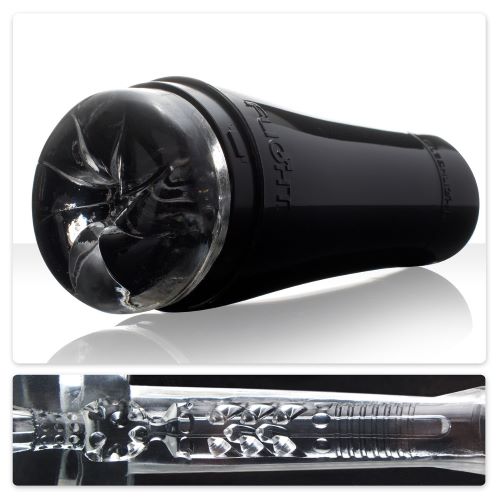 View on: MQ Store

Best Lubes for Masturbation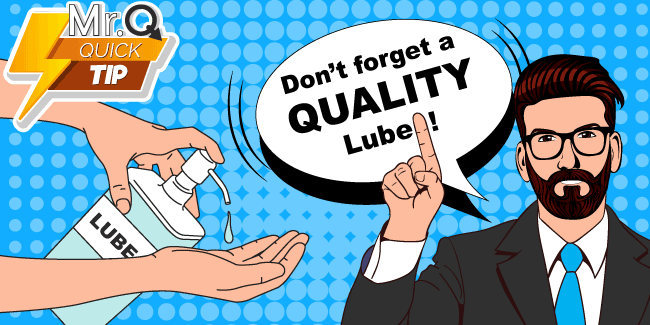 Pairing your Fleshlight with a quality lube can bring your experience to the next level. In general, we recommend water-based lubes because they are the most natural feeling, and will pair well with all fleshlights.
Elbow Grease is our favorite all-around water-based lube because it is thick, slick, and long-lasting.
View on: MQ Store

Added sensation lubes can also offer an entirely different kind of sensation, from Warming to Cooling, or Tingling. Our favorite lube in this category is Climax Bursts.
Climax Bursts also comes in a 3-Pack with three different sensations.
For a full list of our picks of the best lube for masturbation, check our full guide here.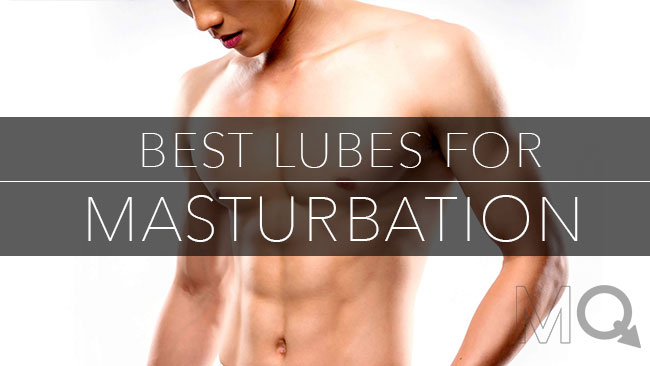 These are our picks for the best fleshlights of the year. Do you have any favorites we forgot to mention? Let us know in the comments below!