Description
Our new King Cock vibrating dildos are the most realistic American made vibrating cocks in the world! Every vein, every shaft, and every head is handcrafted with exquisite attention to detail to give you the most lifelike experience imagined.
King Cock Vibrating Dildo with Balls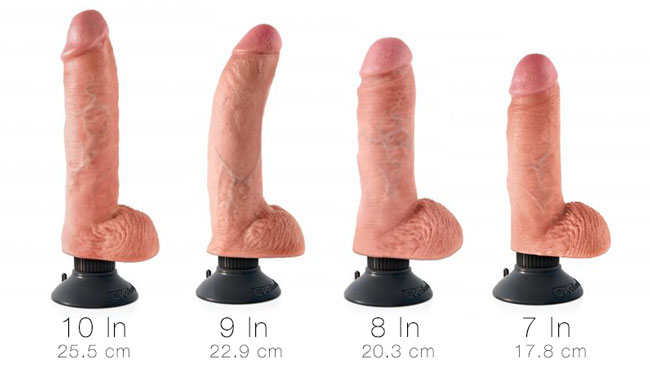 The posable shafts allow you to bend the vibe to conform to your body's contours, while the powerful motor whisks you away. The super-strong removable suction cup bases stick to nearly any flat surface and make all King Cock vibrators harness compatible. You can even take these waterproof vibes into the shower, hot tub, or spa and turn bath time into playtime!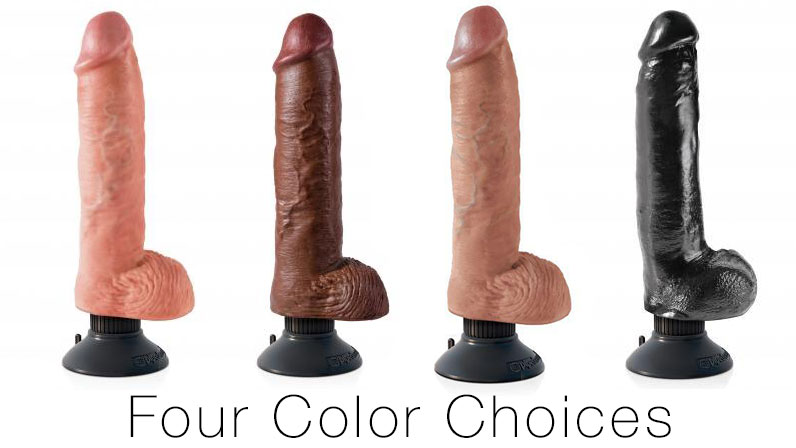 Dimensions length 10 inches, width 2.2 inches, girth 6.9 inches, insertable length 8 inches, insertable width 2.2 inches. Package depth 3.25 inches, width 4.5 inches, height 12.75 inches.