Last year we did quite a bit of sex toy, umm "research"? So, to set off 2021 we have decided to compile a list of the best gay sex toys we have tested so far.
What Exactly are "Gay Sex Toys"?
When we say "gay sex toys", we are talking about the best sex toys made for men who have sex with men. These are toys designed with men in mind and help enhance for anal, prostate, and penis stimulation. They can be used solo or with a partner and range from beginner to advanced. Although readers often ask us for a difinitive list of the best gay sex toys, the following are not limited to gay men, and can be used for anyone looking to experiment sexually.
The Boy with Balls is the best gay sex toy for anal play. This is thanks to its curved shape which contours perfectly inside when inserted. The penis tip also comes to a nice tapered point allowing for easy insertion. Moreover, the head is shaped to hit your prostate in the right spot.
If you are adventurous and are looking for an experience closest to the real thing, then this is the anal dildo for you.
Diameter: 1.5 in. (3.8cm)
Insertable-Length: 5.75 in. (14.6cm)
Features: Hands-Free Suction Cup
Difficulty Level: Beginners (Some Experience)
View Boy with Balls on: MQ Store

$42.99 Add to cart
---
The P-Spot, or as it is more commonly referred to as the prostate, and can trigger your body to orgasm almost instantly. Prostate massagers are angled and shaped to target your prostate in just the right spot for the ultimate orgasm.
Our top favorite prostate stimulator is the Sonos because of its design, build, feel and quality. It is made from a realistic, skin-soft silicone. Shaped and grooved with a targeted tip that contours against your prostate and provides pressure in the right spot.
It is also easy to insert with a nice grip at the bottom for a good amount of control. If this is your first time buying a prostate massager then you really can't do much better.
Material: Medical-Grade Silicone
Diameter: 1in. (2.3 cm.)
Insertable-Length: 4in. (10 cm.)
Features: Targeted Prostate Tip
Difficulty Level: Anal First-Timers
$49.99 Add to cart
---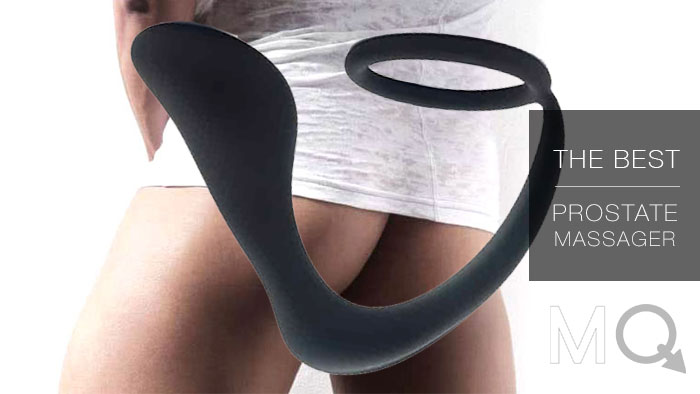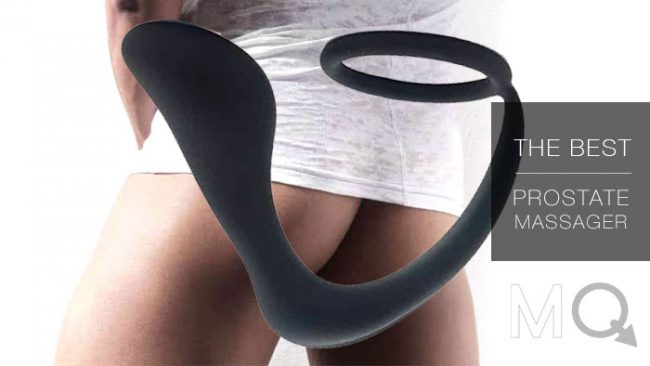 The AssGasm is some what of a special blend of Prostate Massager, Anal Plug, and cock ring all in one.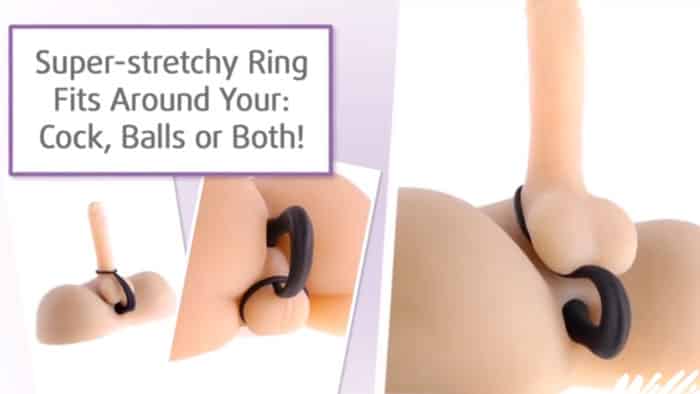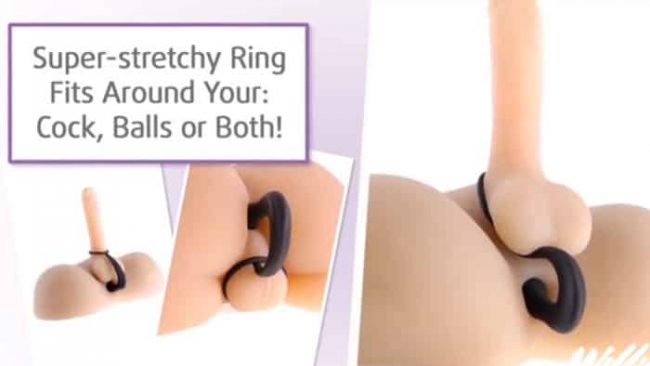 The AssGasm works by wrapping around the cock and balls, and inserting the prostate stimulator plug. As you move, the cock ring creations a push-pull action the gives you hands-free prostate stimulation.
The AssGasm has been an MQ reader pick for the past few years and still remains one of the best gay sex toys you can buy.
Material: Medical-Grade Silicone
Diameter: 1in. (2.3 cm.)
Insertable-Length: 4in. (10 cm.)
Features: Prostate Cock-Ring Combo
Difficulty Level: Anal First-Timers
View on: MQ Store

$34.99 Add to cart
The Assgasm also comes as a piece in a prostate starter kit that includes 4 of the best gay sex toys of the year:
Anal Beads
An Anal Plug
Vibrator
AssGasm Prostate Cock-Ring
View on MQ Store

$99.99 Add to cart
Because of the versatility, ease of use for beginners P-Spot massagers are easily one of your best gay sex toys you can get. You can check out a more complete list or prostate stimulators here.
---
Much like an anal dildo, a good anal vibrator should be well sized, and shaped for gay men. These make prostate vibrators among some of the best gay sex toys to buy. Shaped specifically to hit the prostate, and send targeted pulses to give you an orgasm above and beyond the other manual toys we have mentioned so far.
In this category, the Billy Deep really does hit all the right spots, both figuratively and literally. Made from high quality silicone, with a 8-speed adjustable vibrator, sleek design and rechargeable battery, and waterproof. In the premium category, it is among the best gay sex toys money can buy.
The price is well above anything else on this list, but for those who can afford it, the amount of fun you will have and the sheer new level or orgasm you will experience is well worth the price.
Water Proof & USB Rechargeable
Play time: Up to 4 hours
8 Vibrations Settings
Diameter: 1.1 in. (2.8cm) Length 3.9 in. (9.9cm)
Difficulty Level: Beginners
$249.99 Add to cart
---
These are strap-ons designed specifically for men, with a hollow dildo which you slide over your dick. This gives you extra length, width, or to give your partner a bit of adventure.
Strap-ons are a great way to add a bit of fun, or change up your sex routine. These are great for couples looking to add a bit of size, challenge and excitement into the mix.

It is easy to strap-on and the hallow dildo provides a nice amount of suction to both keep you strapped in. They also give you a nice feel for both the person on top and bottom.
The 7-inch size is also a nice challenge, but you can even move up to the 10 inch if you are feeling more adventurous.
$74.99 Add to cart
The Fetish Fantasy line has a size, shape and style for almost any guy. The hollow design allows you to wear the strap-on like a penis sleeve.
The strap on comes in 4 different lengths, including 7, 8, 10, and 12 inches, as well as a range of colors. Each size also has an optional add-on vibrator which allows for even more stimulation,
For an guy looking for so extra length, or a rock hard strap on, the Fetish Fantasy line is our top pick.
View on: MQ Store

$69.99 Add to cart
---
What other types of adult toys are popular with gay men?
Some of the other most popular and overall best gay sex toys include masturbators, anal beads, strap ons, anal plugs, cock rings, lubes, and enemas. Below are more recomendations based on recommendations from, readers user reviews, top sellers, and MQ top picks.
---
Whether you are bottoming for the first time, or looking to take anal play to a whole new level, butt plugs are an amazing tool! They help you train for anal sex and prepare your body for the real thing. Butt plugs are also a great gay sex toy option and come in a variety of sizes. Anal trainer kits let you start comfortably, and gradually graduate up to bigger sizes.
The anal trainer kit is one of the top selling items on the MQ Store. And it is no secret why. The kit is perfect for first time anal practice and allows you to slowly work from a manageable 1 inch to a more realistic 1.5 inches. The plugs are also made from a soft material and have a very beginner friendly tapper to help you get started.
Material: Poly-Safe PVC
Diameter: 1in.-1.5in. (2.3cm. -3.8 cm.)
Insertable-Length: 4in.-5.5in (10 cm. – 14 cm.)
Features: 3 Staged Sizes
Difficulty Level: Anal First-Timers – Intermediate
View Anal Trainer Kit on: MQ Store


$49.99 Add to cart
The anal trainer kit also comes in a glass variant. This is great for people looking for an all natural alternative, without the use of synthetic materials. This set is made from high-strength tempered glass that is certified for safety and durability.
View on: MQ Store
$65.97 Add to cart
---
If you are a more advanced user, the XL tunnel plug is a must. Out of any other toys we have tested this is one of the best gay sex toys because it is a plug that grows with you.
The hole in the center allows you to insert a larger toy and stretch to a longer size.
Or just using it solo is a joy and the hole allows for air flow and even lets you get fucked while using it!
If you are looking for something a bit different and a sensation you haven't experienced before, I recommend giving the XL Plugs a try.

View Tunnel Plug on MQ Store


$42.99 Add to cart
---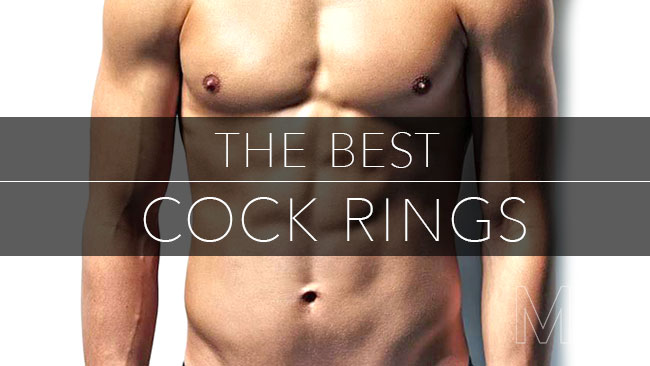 If you are a first time sex toy user then cock rings are a great place to start. Although they wouldn't entirely qualify as a "gay sex toy" cock rings are great to use for both solo and couples fun.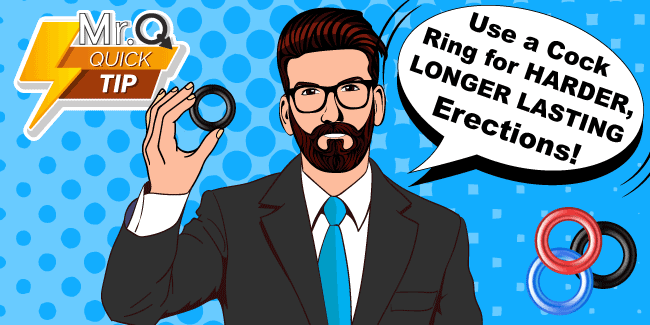 Cock rings are a simple sex toy and work by adding extra pressure to the base of your cock. This added tension makes your cock rock solid, your orgasms more intense, and can even make you last longer in bed. Here are a few of our favorite cock rings to get you started.
---
For first timers, the Pro Adjustable XL Cock Ring Set it easily our top pick. The changeable size is safe and easy to use and allows you find a size and tightness that works best for you.
The safety button on this set also helps to lock in your size. Also, the ring won't loosen up over time. Best of all, you can take it off quickly and easily, or give your self a bit of extra breathing room if you are in a pinch.
View Pro Adjustable XL Set on: MQ Store


$29.99 Add to cart
---
If you are looking for a cock ring set more tuned to the more experienced user, then the Sensual Pro set of three is our top pick. The bands are made from a strong, stretchy, skin-safe black silicone and can be rolled on (meaning no pulled hairs or friction).
The three sizes let you pick a band that fits you best and move up as you get more practiced.
View Pro Sensual Set on: MQ Store


$29.87 Add to cart
View More Cock Rings on MQ Store
---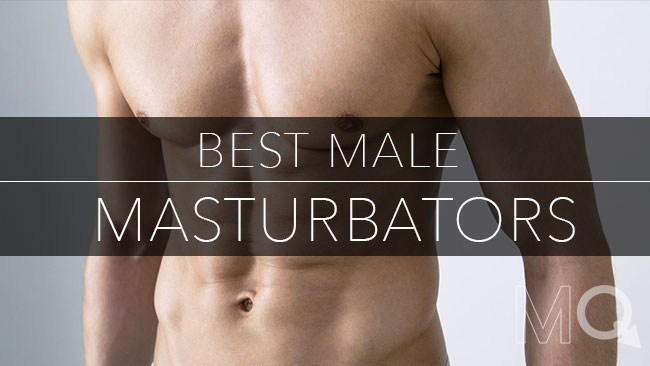 Masturbators are a fantastic addition to a sex you collection. Male masturbators come in a variety of textures, materials and tightnesses.
If you have jacked-off too many times then you are probably getting bored of your left hand. Investing in a good, quality masturbator can really help to make hand jobs a lot more exciting.
Even better, depending on the quality, you can have some fun that rivals the feel of the real thing. PDX is the name of the game when it comes to masturbators, and for a reason. To start, the materials are durable, and have a much better feel compared to the non-name brand products.
You can feel the difference.
The modular design also makes it easy to clean. Overall, the experience is something that rivals the real thing. Pack in with a 10-Speed vibration you will really get your rocks off.
View PDX Elite on MQ Store


$199.95 Add to cart
---
If you want to protect the hygiene and longevity of that nice, new toy, then picking up an inexpensive bottle of toy cleaner is a no brainer. Toy cleaners help to dis-infect your toy, and is a necessary step after washing your toy with mild soap and water.
So above are just a few picks from our list of the best gay sex toys this year, and toy cleaner is a necessary companions for the sex toys we mentioned above.
Toy cleaners will also help prevent your toy's materials from breaking down. They are the easiest way to stay clean and get the full life out of your toy.
Toy cleaner is a great way to keep your toy fresh, hygienic, and odor-free.
View on MQ Store

$26.99 Add to cart
---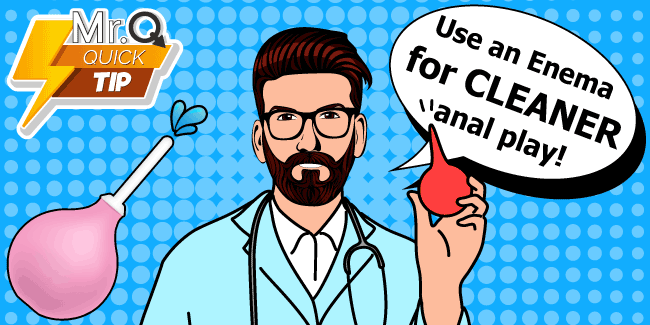 For those looking to have anal fun, enemas are your best friend. Enemas work by shooting water into your bum, flushing out any surprises that might be sticking around. If hygiene is a big concern, then using an enema if the number one tool you can use to prepare for anal play.
The Pros enema comes in 4 different sizes letting you choose a size that works best for you.
The smallest starts at 90ml, with the largest variant going up to a hefty 310 ml.
The Pros enemas are comfortable and easy to use. The added bonus of a removable tip also makes it a breeze to clean up.
$22.99 Add to cart
---
Whether it be with a prostate stimulator, masturbator or anal dildo, investing in a quality lube can be the difference between an amazing or uncomfortable sex toy experience. It doesn't matter if you are a sex toy pro or first timer – using a quality anal lube is a MUST.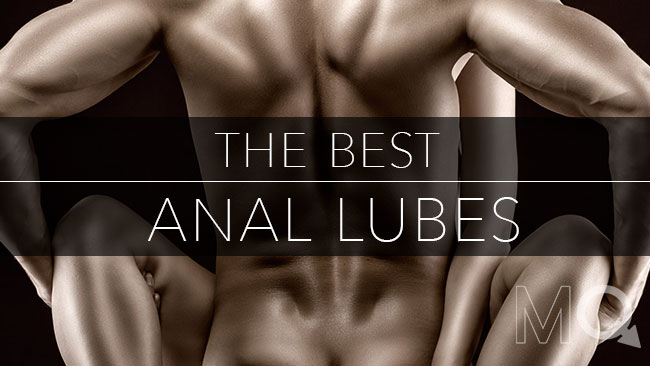 For fun with toys, or boys Swiss Navy is my go to choice. It is a water based lube so it is safe to use with all toys. The water composition is the closest feeling you will get to "the real thing".
I criticize a lot of lubes in this category for not lasting. I have to say though, Swiss Navy's water variant can take a pounding. (which is good if you are looking to get fucked)
View Swiss Navy on MQ Store


$24.99 Add to cart
---
Another handy companion to the lube we mentioned above is a lube shooter.
Lube injectors work like a syringe, allowing you to easily inject lube inside. They are a heck of a lot more effective than using a finger.
If you haven't used one yet, you will thank your self later for making the switch.
View Lube Shooter XL on MQ Store


$17.99 Add to cart
---
We just covered A LOT of information about the best gay sex toys to get you started. It is definitely quite a bit to take in.
For those of you who are just getting started, I recommend checking out the Anal Sex Starter kit.
It has most of the items we mentioned already like including:
Best of all, bundled together you get a pretty nice discount of around $40. For those looking for a collection of the best gay sex toys we have gone over, it is a great option.
View Anal Sex Starter Kit on: MQ Store

$149.99 Add to cart
You can also check out our Anal Dildo Starter Kit which comes with our 2 top selling anal dildos, and all of the supplies you need to get started. Our global shoppers can also get in our new Free Global Shipping.
View Anal Dildo Starter Kit on: MQ Store

$199.99 Add to cart
---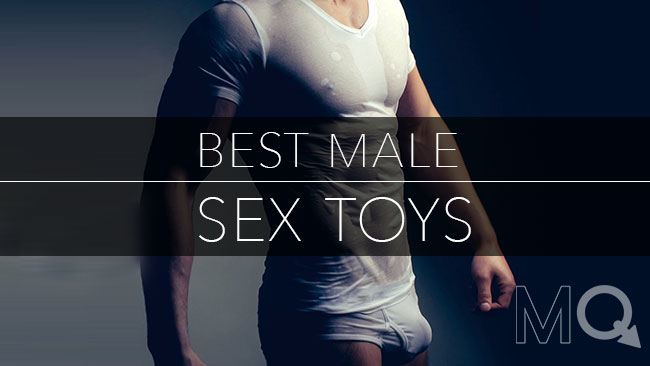 ---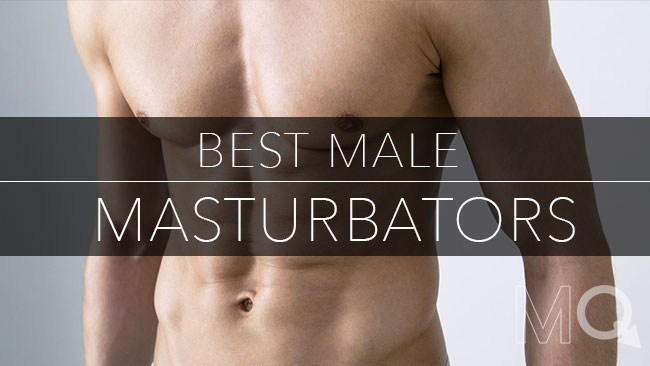 ---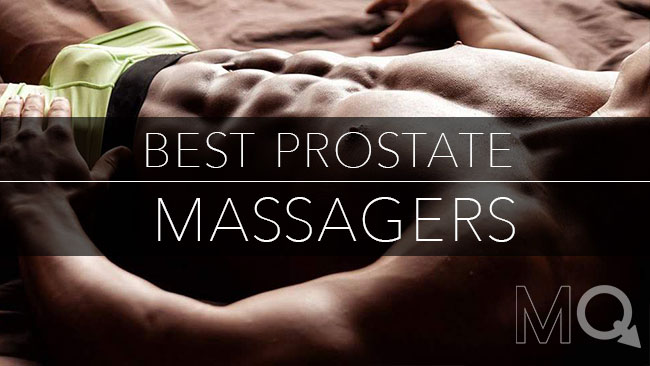 ---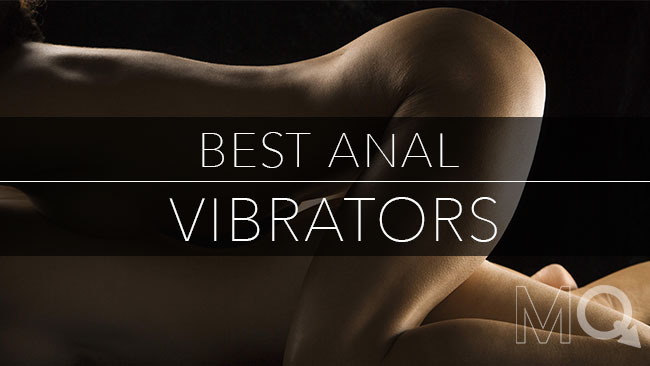 ---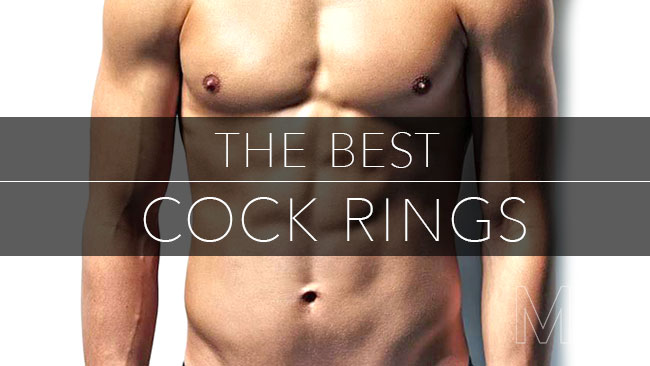 ---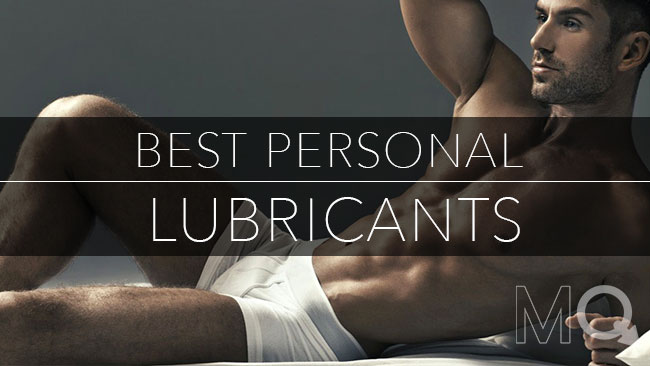 There you have it – our list of the best gay sex toys for 2021. Did we leave anything out? Do you have any favorites of your own? let us know in the comments below. Also, be sure to follow us on YouTube or Facebook.