Description
Size Matters Sm Hollow Silicone Dildo Strap On – Flesh by Xr llc in MQ featured Male Sex Toys and Strap Ons.
Size Matters Sm Hollow Silicone Dildo Strap On – Flesh
Size Matters Silicone Dildo Star On Light Skin Tone Flesh one size fits most from XR Brands. Strap on and instantly enhance your member with this hollow dildo harness! This strap on kit widens and lengthens your shaft in an easy to use package, the extra wide stability strap keeps the dildo in place as you twist and thrust your lover while the cum thru tip allows you to climax wherever you desire.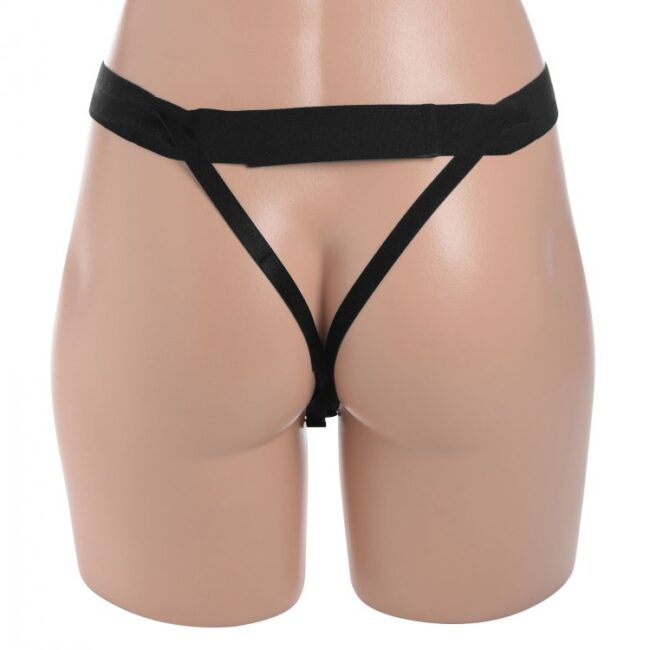 This hollow dildo fits snug over your dick giving you the extra girth and length you crave. The ball strap opening accommodates and hugs your ball sack for a more comfortable fit and adds some restriction to the sack for even more sensitive pleasure. The realistic veins and solid tip provide genuine looks and feels for you and your lover to enjoy. The premium, phthalate free Silicone is silky smooth and body safe so you can strap on and get down worry free.
Measurements:
Overall length 10.1 inches
Shaft insertion length 6 inches
Hollow shaft depth 4.5 inches
Shaft opening diameter 1.6 inches
Ball harness inner diameter 2.7 inches.
Materials: Phthalate free Silicone Dildo and Nylon Strap On Harness. Colors: Light Flesh, Beige Dildo, Black Strap On. Categories: Strap-Ons, Harnesses, PPAs, Prosthetic Penis Attachments, Body Harnesses, Penis Sleeves, French Ticklers. 2023.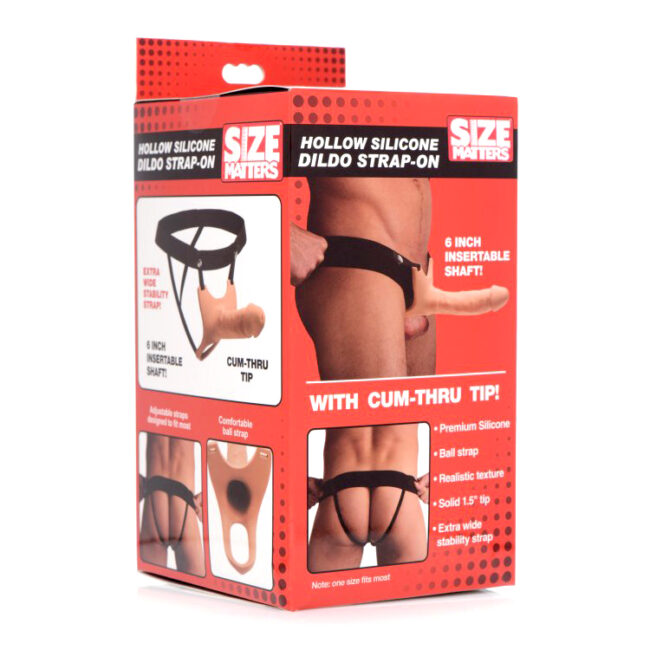 Weight: pounds. Length: 10.1 Inches
Released on 2020/7/2