Welcome to the world of anal play. We are going to give a bit of an introduction on anal play, and most importantly, what you all came here to find out – how to use anal beads.
Maybe this is your first time experimenting on the backside – heck, it might be your first time ever using a sex toy! Well, I have some good news for you – you are about to open a whole new door of your sex life! To start off our guide-

Anal beads just like they sound – a set of multi-sized ball shaped "beads" which when inserted help to give you an extra chill of sensation.
Anal beads come in a variety of materials, sizes and feels ranging from high-quality beads made from soft polished metals and glass, to soft, flexible plastics and silicone.
Within these anal beads, you also get a variety of sizes to choose from depending on your experience level.  As we go through how to use anal beads, we will also talk about picking the right style. These range from small, easy to manage beginner beads, all the way up to massive balls only the experienced players can take.
The anal beads that are suited best for you will really come down to what kind of feel you are going for and how big you are looking to go.
For men and women, the inside of your bottom is filled with sensitive nerve endings, rivaling that of any other sex organ!
For men, anal play helps to stimulate your prostate, a small golfball-shaped bump on the inside of your anal wall. Lucky for you, the prostate is also responsible for making you cum!
That means that once you learn how to use anal beads, and with a little stimulation, you will shooting and cumming like you have never imagined.
How to Use Anal Beads
For girls, the anal cavity and vaginal wall actually press up against each other causing double time sensation, making you orgasm into overtime. Some girls actually say that they prefer anal play because of this!
This means that with the right amount of prep and a little know how to use your anal beads, you are in for some orgasmic, clean, and crazy feeling anal fun!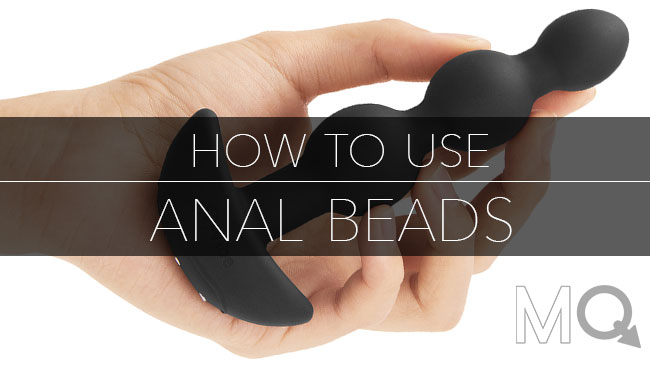 How to Use Anal Beads
Total Time: 30 minutes
Choose Beginner-Friendly Anal Beads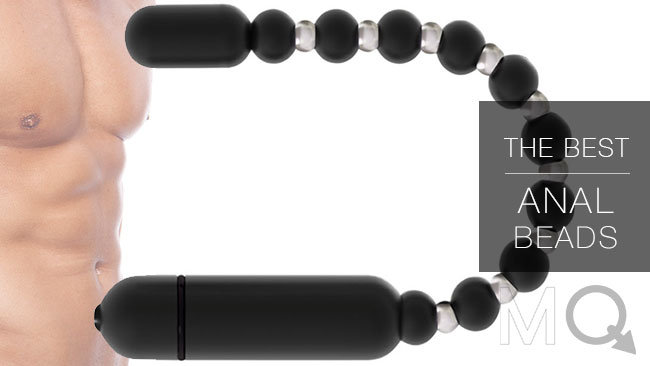 To start, you want to choose a set of anal beads that are well sized, and made from body-safe materials. We recommend starting with a tapered set that start small, and get bigger with each bead.
This will let you move at a comfortable pace up to bigger sizes. You can view a full list of recommended anal beads at the end of this guide.
Get Cleaned Up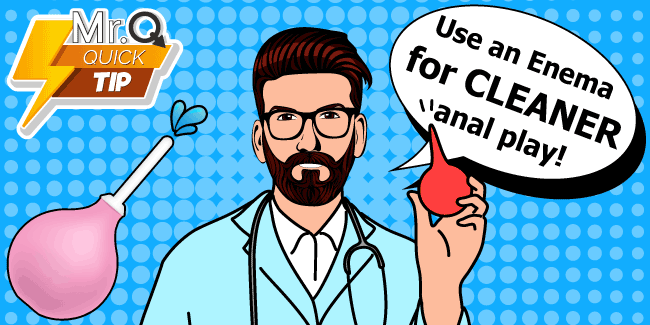 To start you are going to make sure that you are all cleaned up.  The fastest and easiest way is to use an anal enema or anal douche.
Enemas are pretty affordable and will make sure that you are fully cleaned up and ready to go before hand.  You can check out my full article about using an anal enema and douching here.
Apply Plenty of Anal Lube to the Anal Beads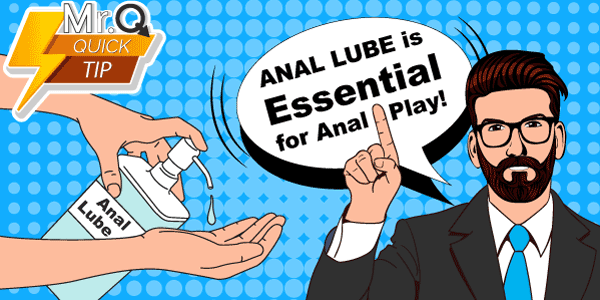 Next, you are going to want to lube up!  This is extremely important because your anal cavity does not have natural lubrication. 
If you want to be comfortable, and most importantly, feel good, then you will need to use a good lube.
Add Extra Lubrication inside Your Rectum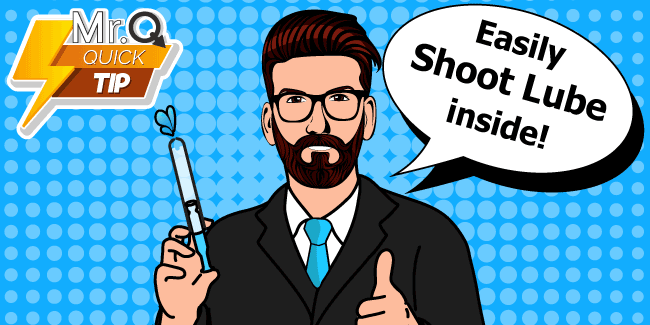 Because your beads are going to go in deep, you will need to make sure to use plenty of lube deep inside.  How do you do this?
Lubes shooters or lube launchers are your best friend for this kind of anal play because they will ensure that you have an even distribution of lube throughout and make applying lube much more simple than using a finger to try and shove it inside.
Relax your Sphincter Muscles and Push Outward
The best way I can describe this is to push outward like you are pooping.  Assuming that you have cleaned things out before hand this shouldn't be an issue!
Depending on the size of the beads you are going to want to take your time, especially if this is your first time.
Insert the Anal Beads in One by One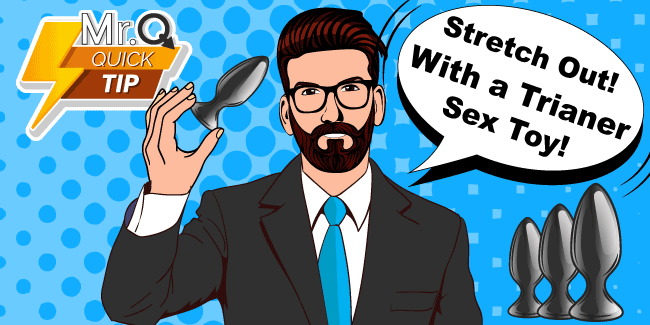 Again, go slowly.  You will feel them "pop" in as you go, this is the kind of sensation you are going for!
It might feel a bit strange at first, but as your body gets used to the feeling, it is this expanding and tightening of your anal opening around the beads that is going to give you the most pleasure!
As you work all of the beads in relax, and let your body adjust.
Pull the beads out One at a Time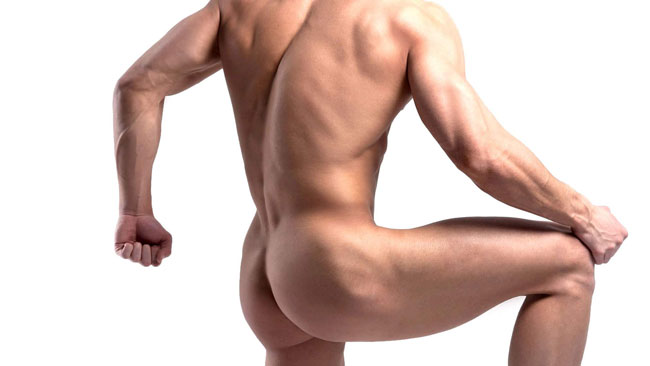 When you are ready, you can then slowly pull your anal beads out one by one.
You will feel your anus expand and pop back down on by one.
Repeat this Process and Work Up to Bigger Sizes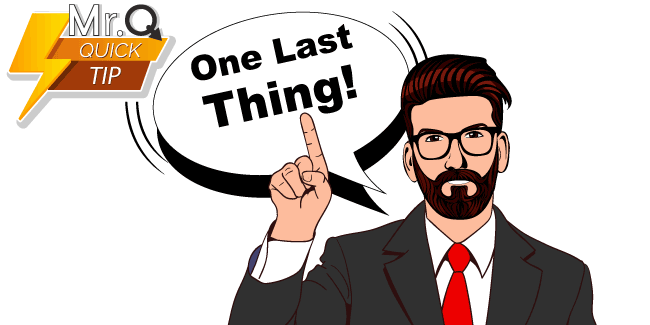 With each round of inserting and removing your beads, you will feel process get easier and more pleasurable.
Go slowly, and the more you do this, the better it feels, until your butt will be so hungry for it that you won't want to stop!
As you get used to the size and sensation, you can begin to work up to bigger sizes!
And that's really it! Now you know how to use anal beads, but really this is just the beginning of your anal fun.


What are the Best Anal Beads?
---
Anal Fantasy Dulux Vibro Beads are easily our top pick. They are perfectly sized and pop in smoothly.
The beads also have a self-vibrator in the center which doesn't require batteries. Best of all the Delux beads come in a starter kit with lube, cleaner, and the tools you need to get started.
MQ Reader Review:


"Size doesn't require too much warm-up yet is still large enough to feel really nice and filling. The vibrations feel great when you walk around with them in you. Package includes free lube and cleaner which is nice. They feel so good! Overall I'd highly recommend these beads. As soon as I started inserting them the sensation just overwhelmed me it was so nice I had to get off, they feel unbelievable. Can't wait to use them again, maybe wear them around the house for a bit."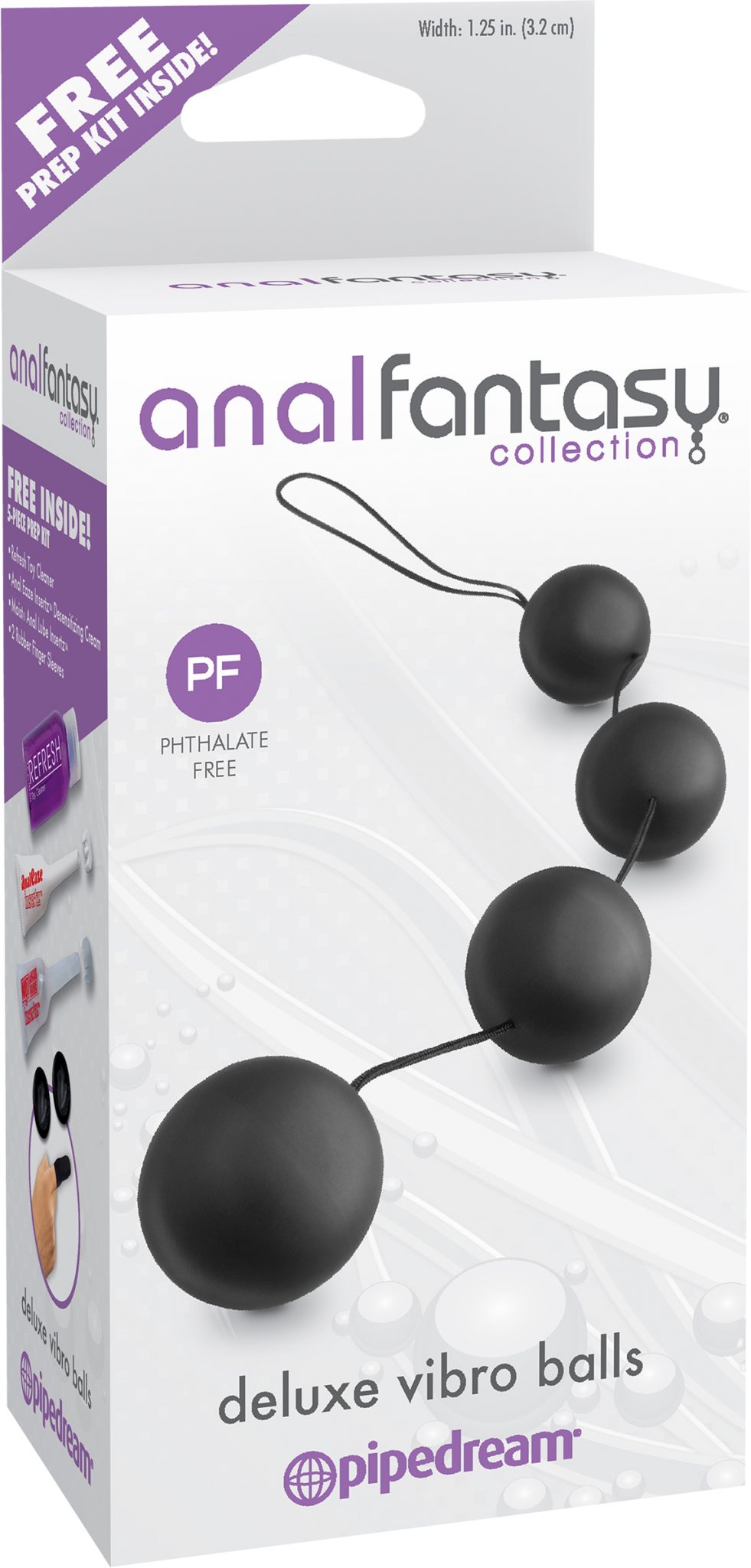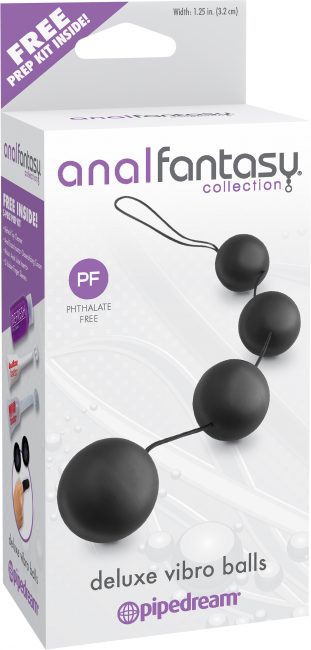 View on: MQ Store


$49.99 Add to cart
---
If you are a first-time buyer who is still learning how to use anal beads and are looking for inexpensive, versatile, and comfortable beads, Basic anal beads are your best option.
They are made from a soft, comfortable jelly silicone. There are also 12 inches long and gradually work up in bead size the further you go in allowing you to move at your own pace.
MQ Reader Review:


"I bought these a while back when my husband suggested them. We have been doing Anal Play for a while now, but were going to be having fun with a few people who were beginners. I brought these along, and SO glad I did. They are sized just right, graduated from small to a larger size on the end by the ring. The texture is sturdy yet flexible enough to bend in the best direction for peronal use. They are great for beginners because you can start out small and continue until most confortable. The ring fits perfect on one or two fingers for the perfect grasp and they are super easy to clean! I highly recommend these for both the advanced and the beginning users!"

View on: MQ Store


$22.99 Add to cart

View full video on how to use anal beads here.
---
For those looking for a premium set of anal beads, then look no further. Booty Beads are the most popular beads on the MQ store because of their quality material, multisized beads, and best of all are battery powered adding that extra punch of fun.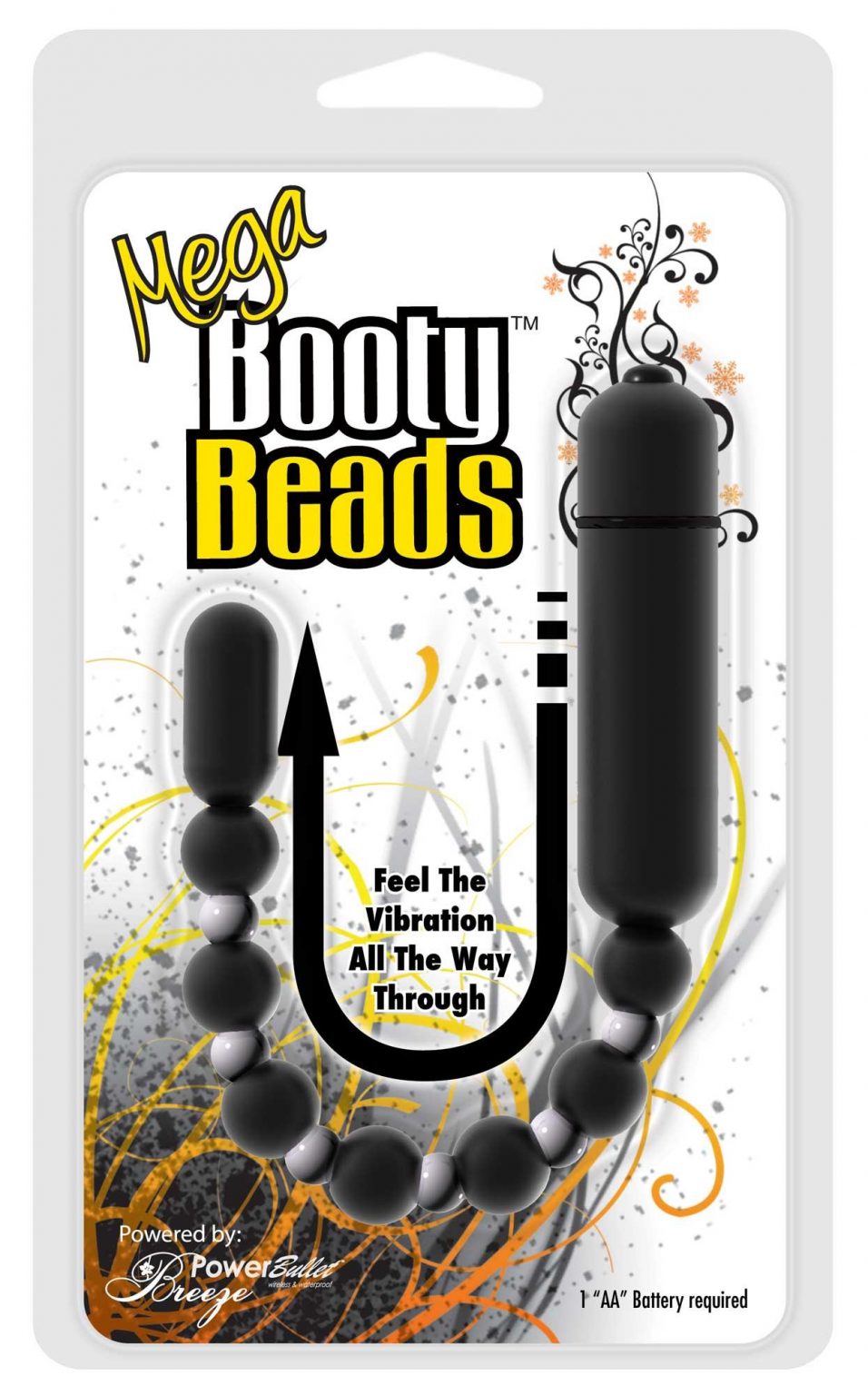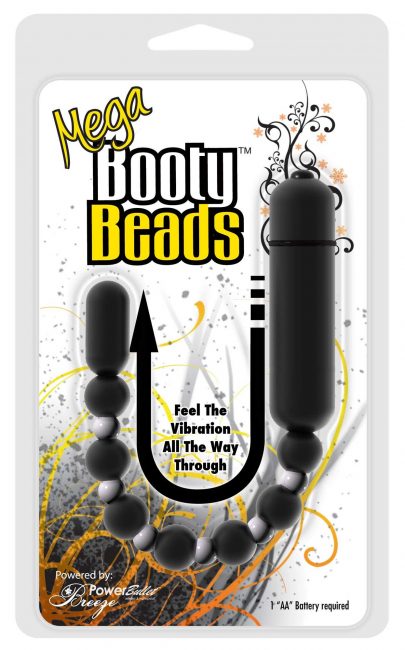 View on: MQ Store

$64.99 Add to cart
---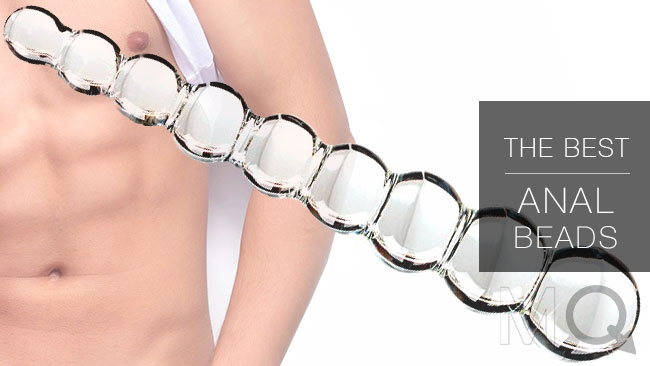 Glass Anal Beads offer a few advantages over other materials. They are smooth and seamless making them side in and out with ease. They are also no porous making them easy to clean and extra hygienic.
Glass Anal Beads are also firm, and extra durable. Hand blown glass is the ideal hypoallergenic, body-safe, material for anyone worried about plastics or additives. Better yet, the glass can be heated and cooled in water for even more stimulation.
High-Strength Tempered Glass
Length 8.5 in. (21.6 cm)
Width 1.5 in. (3.8 cm)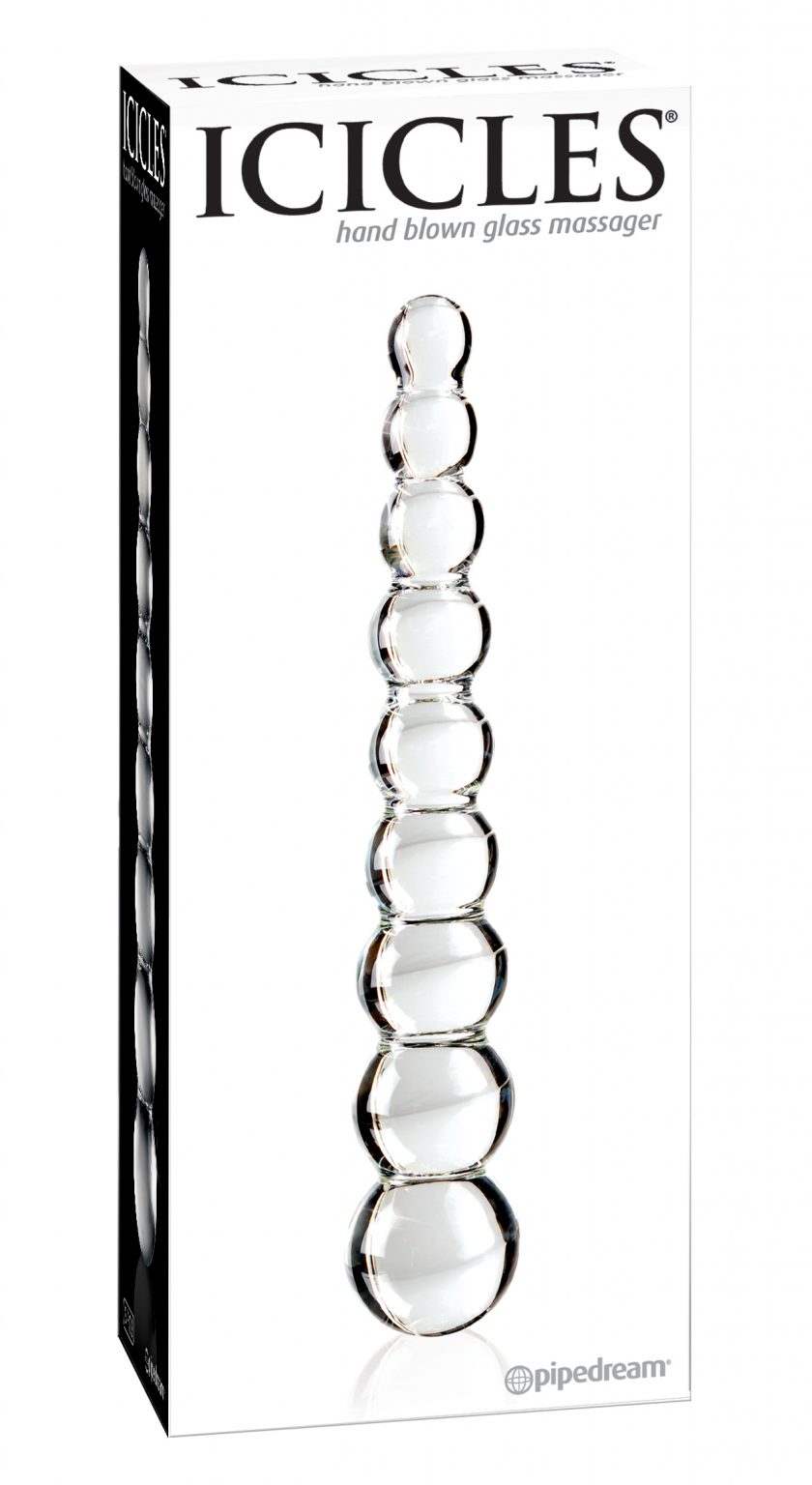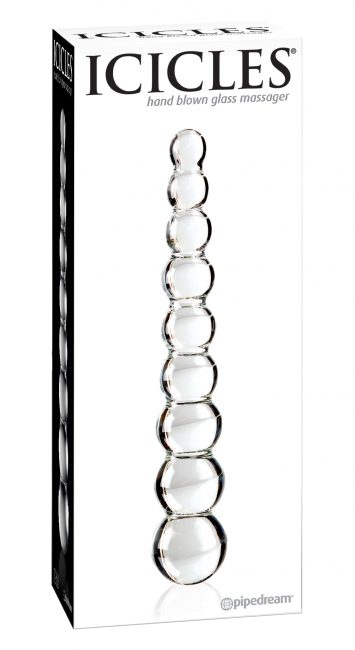 $49.50 Add to cart
View All Anal Beads on MQ Store

Use an Anal Lube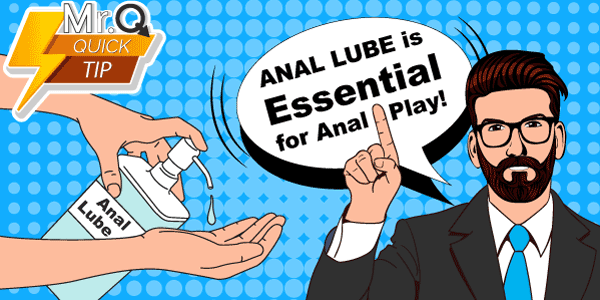 If you are planning to practice anal play, then a quality anal lube is absolutely essential.
My go-to anal lube is Swiss Navy because it is extremely slippery, which means your beads will go in easy.
Best of all has the best feeling out of any lube I have tested (you can take a full list of the best anal lubes here).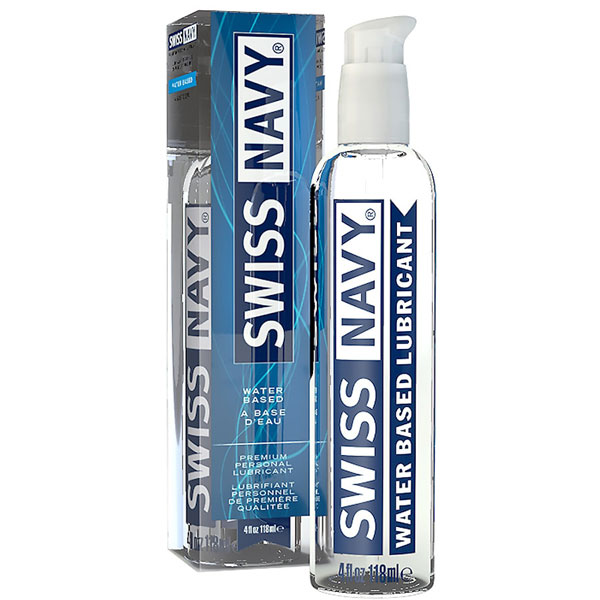 View on: MQ Store

$24.99 Add to cart
---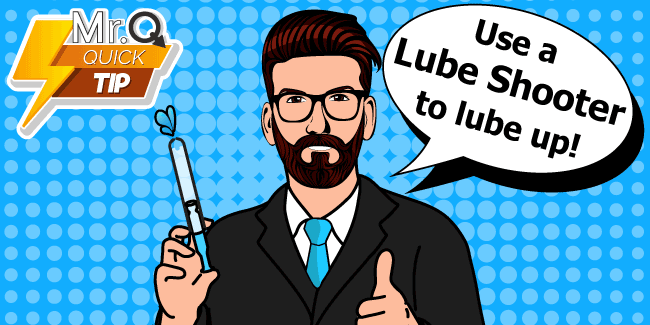 Lube shooters are fast, convenient, and really remove a lot of the mess – so do yourself a favor and pick one up beforehand.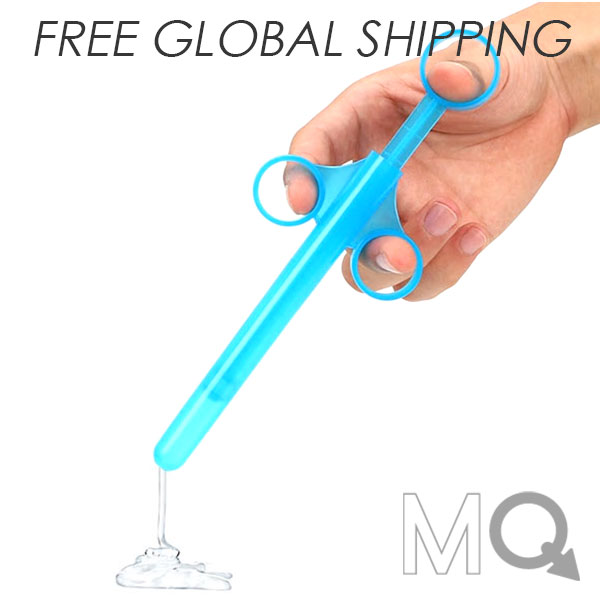 View Lube Shooter XL on MQ Store

$17.99 Add to cart
After you apply lube on the inside, you will also want to make sure to use plenty of lube on the anal beads. Once you are all lubed up and prepped its time to put those bad boys in!
Prep and Anal Hygiene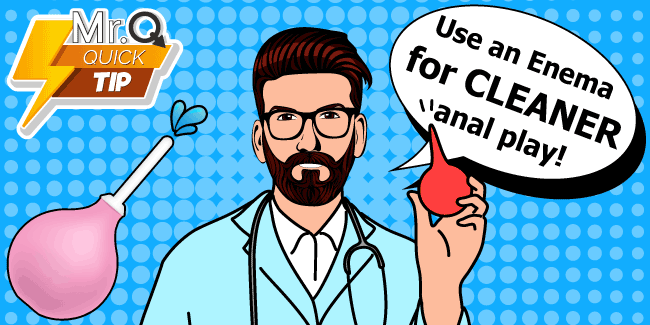 Before using your anal beads, you will want to make sure your cleaned up inside. Start by using the bathroom naturally.
If you want another layer of hygiene, consider flushing out with an anal enema. For most people, we recommend a medium-sized bulb.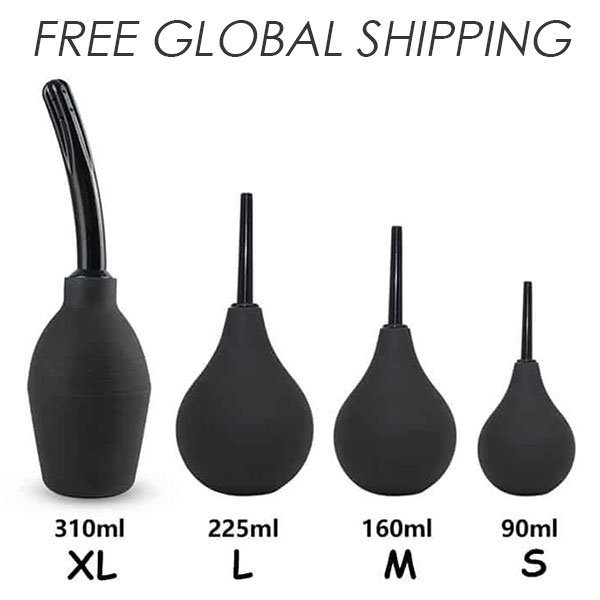 $22.99 Add to cart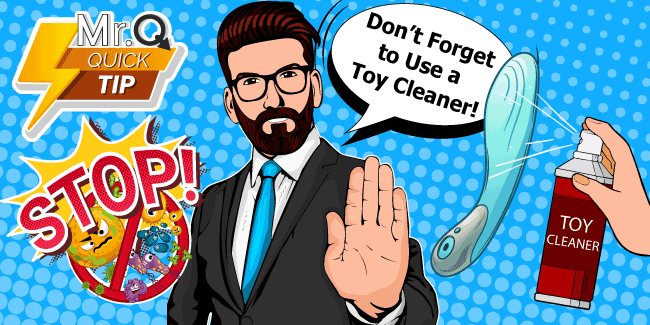 Cleaning your anal beads after use is absolutely essential to keeping your toy fresh, safe, and free of any funny smells. In most cases, soap and hot water can do the trick.
For an extra layer of protection, use a toy cleaner to disinfect and renew your toy to make sure it stays in top shape for even longer.
Toy cleaner is a great way to keep your toy fresh, hygienic, and odor-free.
View on MQ Store

$21.98 Add to cart
For more about anal play, be sure to also check out our top list of the best anal dildos for beginners, and for you guys, our guide to prostate milking (yes milking!).
---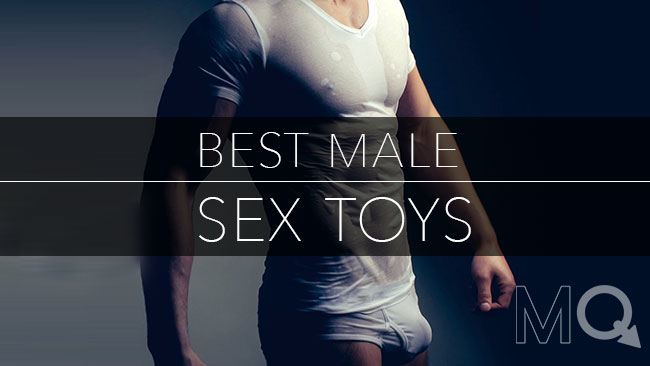 ---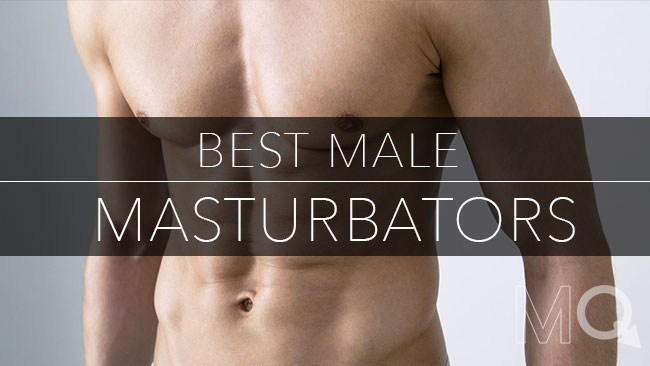 ---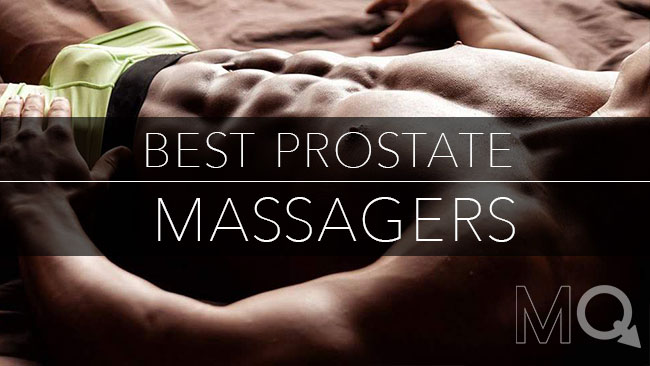 ---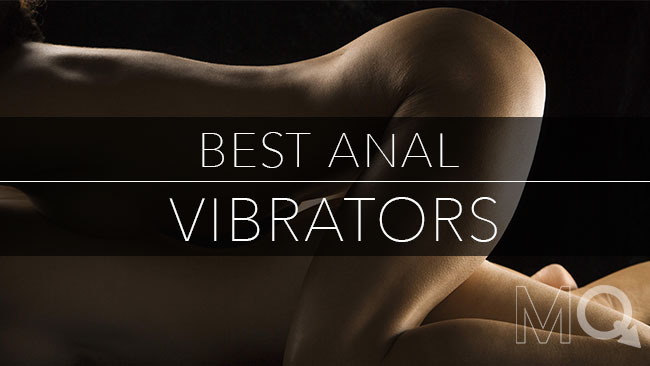 ---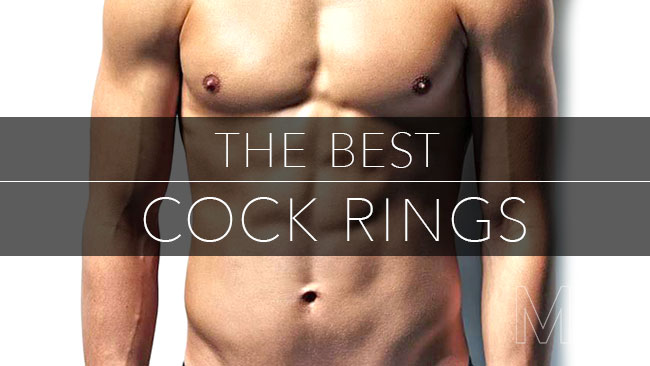 ---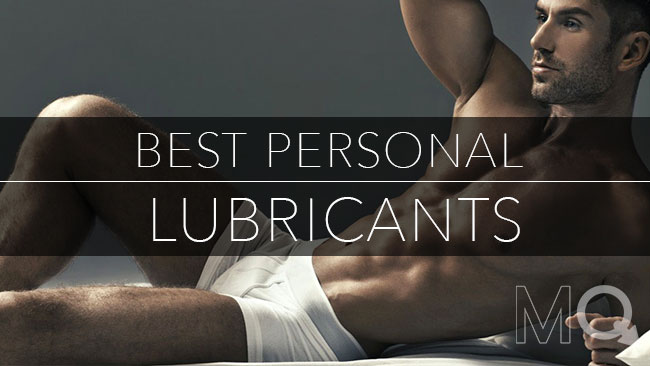 If you have any questions about how to use anal beads and would rather ask us directly feel free to email us at [email protected]
What do you think about our guide on How to use Anal Beads? Did we leave anything out? Do you have any advice of your own? Let us know in the comments below.