Best Butt Plugs Tested! Top 20 Anal Toys of 2023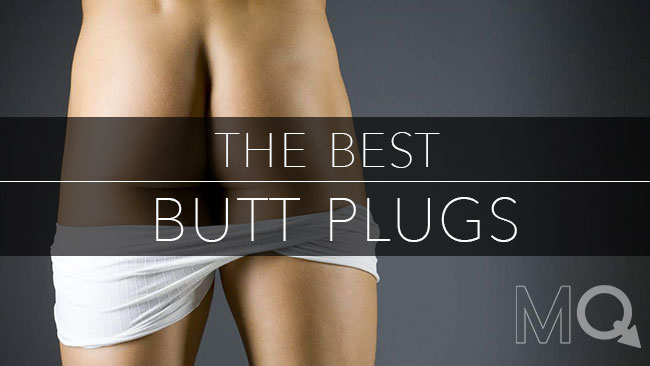 For those of you who are butt plug first-timers, we have decided to compile a list combined with our favorites, reader picks, along with the most popular butt plugs on the MQ store. Below is a list of the best butt plugs you can buy this year.

What are the Best Butt Plugs?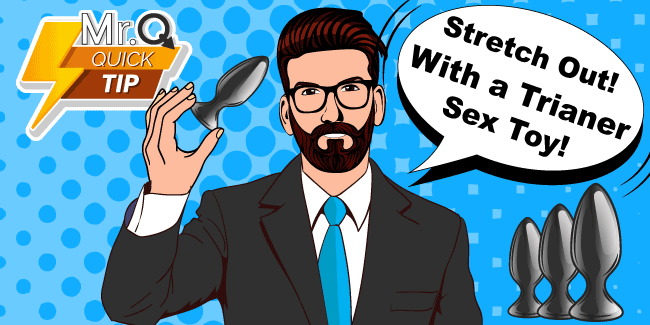 Butt Plugs are a popular tool for anal play, regardless of gender. The best butt plugs come in variety of shapes, sizes and materials. We are here to help you choose the right size and style for your needs and experience. Whether you are a beginner or pro, we created this guide to help you get started.
Anal Plug Trainer Kits


If this is your first time using an anal toy, then we highly recommend starting with an anal dilator kit. These are typically a set of 3 to 4 staged plugs that start small and gradually move up to bigger, thicker sizes. This is perfect if you are unsure about where to start or what size plug you can comfortable handle.
Anal trainer kits are some of the best butt plugs thanks to their beginner friendliness. Start with a small plug, and work your way to more advanced sizes. In this category, our stand-out, top seller and highest recommendation is the Colt Anal Dilator Kit.
Silicone Starter Plugs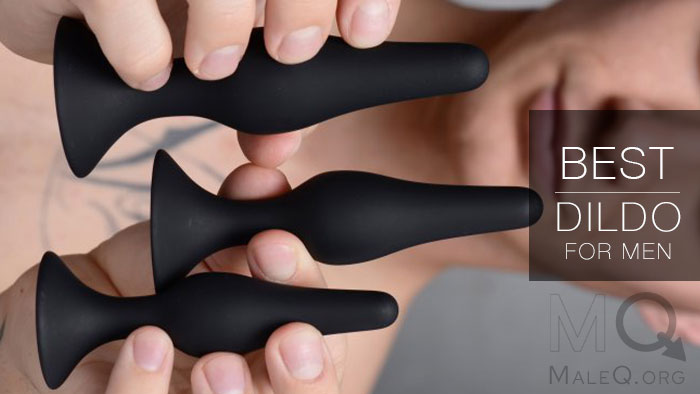 Silicone toys are body safe, durable, and made from non-toxic materials. They are generally a bit more expensive than traditional rubber PVC toys, with the added benefit of being longer-lasting and fragrance free. This features even thinner plugs, with the smallest less than 1 inch in diameter. This makes it even more accessible for even the tightest beginners.
Material: Silicone
Hands-Free Suction Cup Base
Features: Fully Waterproof and Water Submersible
Difficulty Level: First-Timers to Intermediate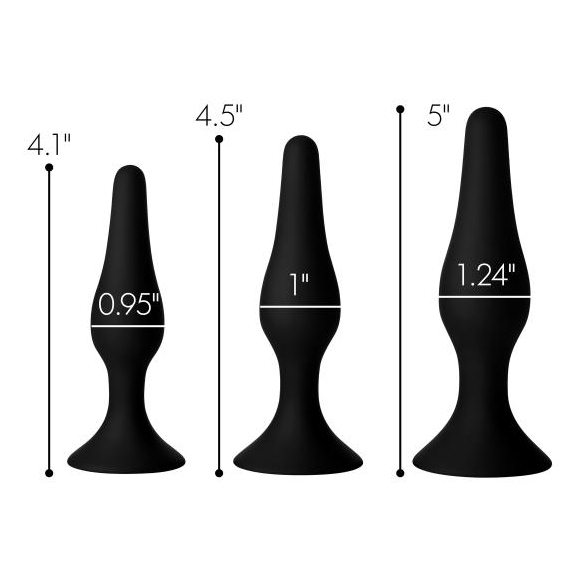 Dark Invader Aluminum Silicone Anal Plug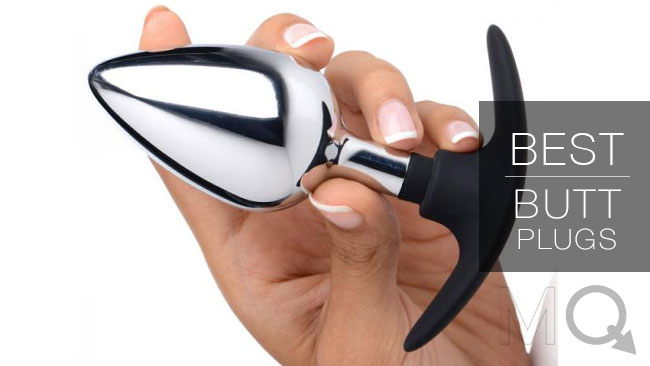 Aluminum butt plugs are some of the best butt plug materials to choose from. Not only is aluminum lightweight, it is also resistant to germs and bacteria, and easy to clean.
The Dark Invader butt plug series comes with a medical-grade silicone base with a large grip for better control. One of our favorite features is the ability to pre-heat or cool these plugs for even more fun.
Material: Aluminium Body, Silicone Base
Large Plug: Insertable Length 3.5 in. Diameter 1.6 in.
Medium Plug: Insertable length 3 in. Diameter 1.3 in.
Small Plug: Insertable length 2.5 in. Diameter 1 in.
View on: MQ Store

Novelty Plugs
In this category, we choose some of the most unique plugs with features you wouldn't imagine. These are the best butt plugs that are new, innovative, and sure to please.
Inflatable Butt Plug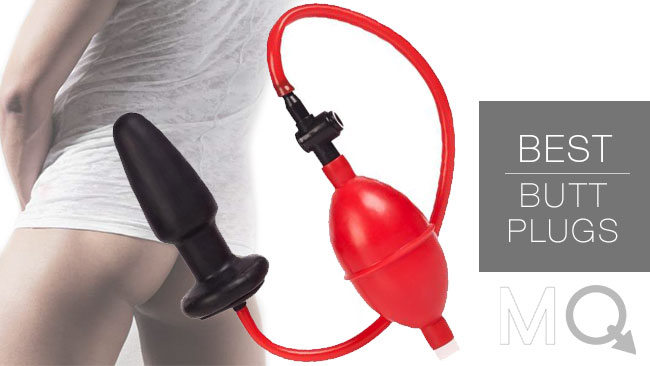 The inflatable Plug is a Butt Plug that grows with you! The plug is a manageable 3.75 in. by 1.5 in. before inflation. The included hand pump lets you control the size and inflate while inserted inside.
At its maximum, it can grow to almost 3 times its original size. For a toy with a bit more challenge and kink, it is easily one of the best butt plugs of the year.
Material: Pure Latex Plug
Length: 3.75 in.
Width: 1.5 in.
Upto 3x Inflatable Width
View on MQ Store

Triple Play Anal Plug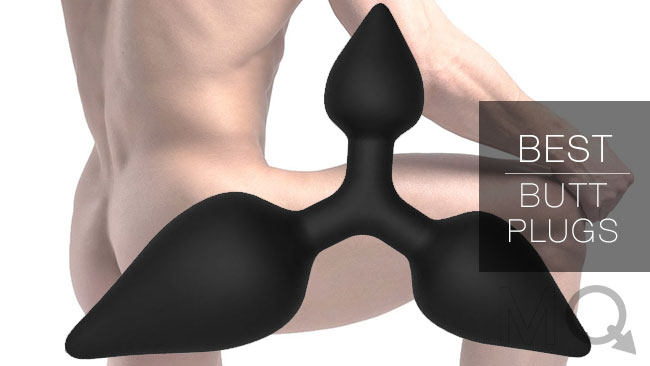 How about 3 times the fun in one single toy? The Triple play anal plug is a 3-way plug set that gets more challenging as you rotate it.
With the plug inserted, the other 2 plugs work as a handle, allowing you to maneuver your toy. Made from super smooth silicone, it has a quality feel and is easy to clean and maintain. Looking to add a ninja star to your butt plug collection? This may be it.
View Triple Play Plug on MQ Store

Tailz Fox Tail Anal Plug and Ears Set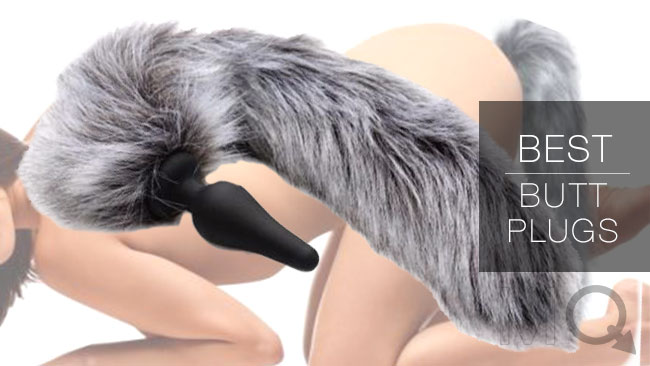 The Tailz Series anal plug is your standard anal plug with a Fox Tail built-in. Simply insert your butt plug and transform it into your sexual fantasy.
The Tailz set comes with the Anal Plug tail as well as a headband with ears to help you transform into your furry friend.
View Tailz Anal Plug on: MQ Store

Dildo Butt Plugs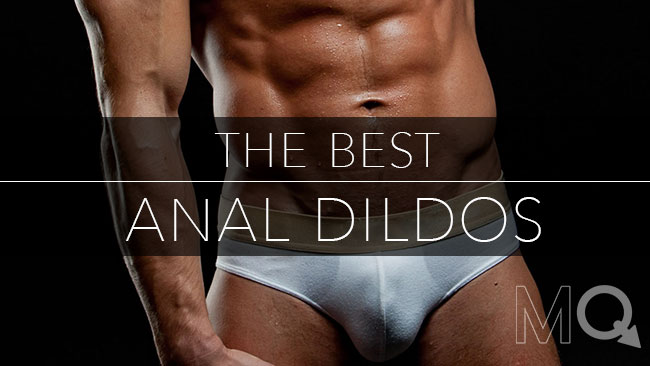 Dildo butt plugs are a combination of these two sex toy categories. They come in a butt plug form factor, with a stopper at the base. These are some of the best butt plugs if you want to add a bit of realism to your anal toy.
Temptasia Reina Suction Cup Dildo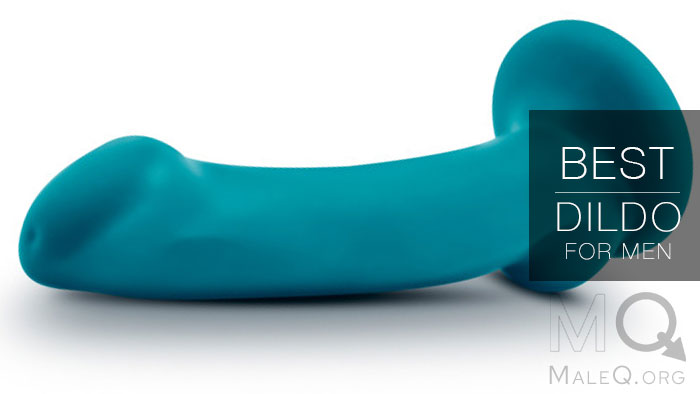 All the functions of a butt plug with all the fun of a cock mixed in.  The Temptasia is sized and shaped much like many other plugs, but gives you a more realistic feeling of a cock inside.  The penis head is a satisfying addition to the package to say the least. Thanks to its realistic shape and girth size, the Reina swoops in as yet another of the best butt plugs of the year.
MQ Reader Review:
"I'm new to sex toys and have always been hesitant. I saw this one, read the reviews and had to try it. It is great! Just the right size, nicely curved to fit and feels amazingly like the real thing."
Material: Silicone
Strong Suction Cup Base
Smooth Glide Body
Insertable Length: 5.5 in. (14 cm)
Diameter: 1.4 in. (3.5 cm)
Fragrance & Phthalate Free
Rounded Butt Plugs
These are classic butt plugs that are smooth, bendable, and meant for anal training. We have included some of the best butt plugs in various materials, shapes in sizes for you to choose from.
Luxe Explore Butt Plug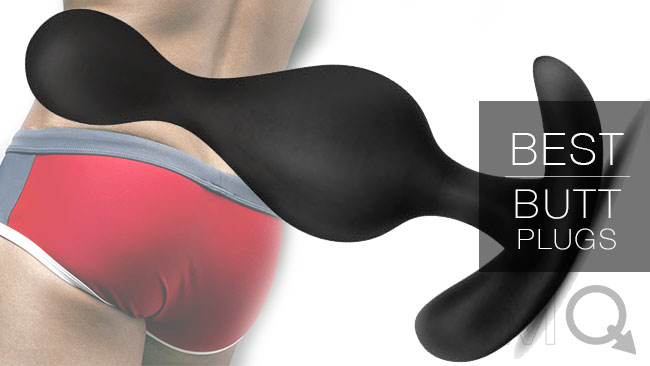 The Luze Explore Silicone Butt plug is somewhere between an anal plug and anal beads. With a two-stage bulb you can start slow and gradually go bigger and deeper. The handle at the base makes for a comfortable gripper and doubles as an ergonomic stopper.
Length: 4.5 in
Insertable Length: 4 in
Width: 1.3 in.
Circumference: 4.17 in
Material: Medical-Grade Silicone
View on MQ Store

Vibrating Plugs
The following toys add an extra level of stimulation to enhance your experience when wearing them. Thanks to the extra buzz and vibration these toys can help send you over the edge.
Vibrating AssGasm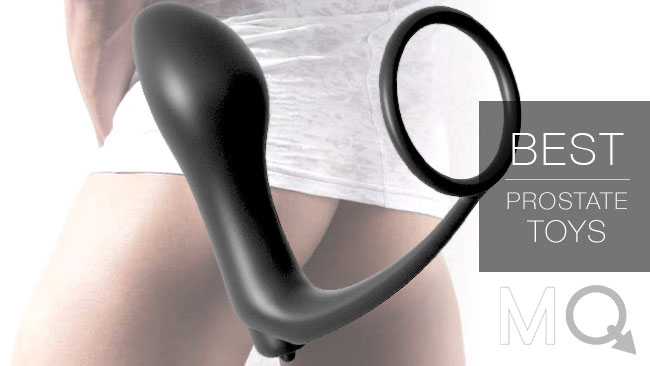 The AssGasm also coves in a vibrating variant for even more stimulation. The plug bulb has an insertable vibrating bullet with a changeable battery.
Like the standard version, the starter kit includes the plug, lube, and toy cleaner to get you started.
Material: Silicone
Removable Vibrating Bullet
Cock Ring Butt Plug Combo
Plug Insertable Length: 3.5 in. Diameter: 1.4 In.
View on MQ Store

Little Thumper Vibrating Butt Plug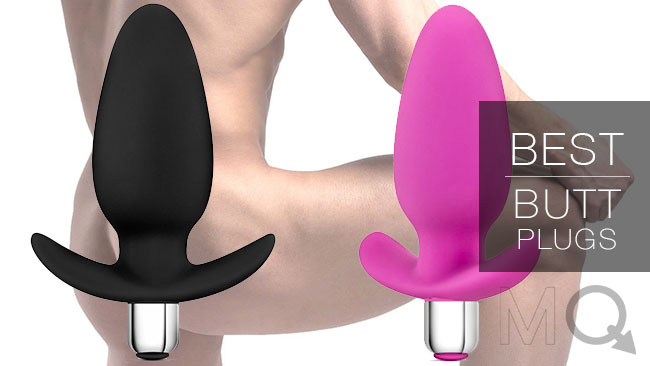 An anal vibrator? An anal plug? The Little Thumper is an anal vibrating plug 2-in-1. This butt plug as an insertable vibrating motor with a changeable battery. This simple addition made using this butt plug a totally different experience than other toys on the list. Coming in pink and black these two make a fun pair. The build is overall solid, and the silicone body feels great to use.
10 Vibrating Functions
Waterproof Bullet Vibrator
Batteries: 1 AAA battery, not included.
Material: Silicone
Length: 4.75 in. Insertable: 3.5 in.
Plug Width: 1.5 in.
View on MQ Store

My Secret Remote Vibrating XL Plug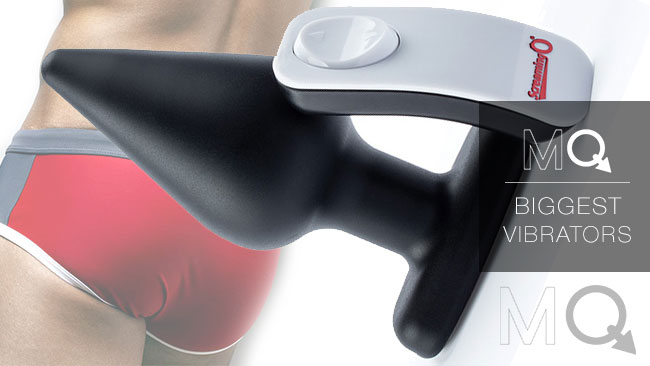 The My Secret Remote Vibrating Butt Plug is not only big – it vibrates. This Extra-Large size comes in at 4 inches insertable and a girthy 1.75 inches.
The wireless remote can work up to 40 feet away, and the plug can also be controlled via the base's integrated buttons. This plug is rechargeable with 60 minutes of play per charge.
Insertable Length: 4 in.
Plug Diameter: 1.75 in.
Wireless Remote Control
Rechargeable Battery
60 Minutes of Play Per Charge
View on: MQ Store

Best Big Butt Plugs
These butt plugs are for the advanced user, or anyone looking to go extra big (and deep). We have chosen plugs that are bigger than almost any other toys on this list. These are the best butt plugs for extreme anal play.
Colossus XXL Silicone Anal Suction Cup Plug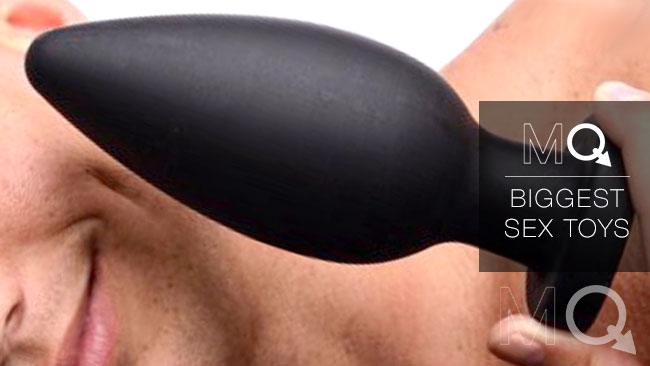 Fill yourself up with Colossus XXL Silicone Anal Plug and thank me later for finding this one of the biggest sex toys. Since butt plugs are normally used to loosen you up, kind of like an entre to a four courses meal. This one is without a doubt the best choice for that!
It has a tapered shape to ensure maximum stimulation with comfort. It is huge compared to other butt plugs in the market, but it's still in the manageable range. Firm and strong suction cup for even easier use when you're playing solo.
View on: MQ Store

Titanmen Intimidator Plug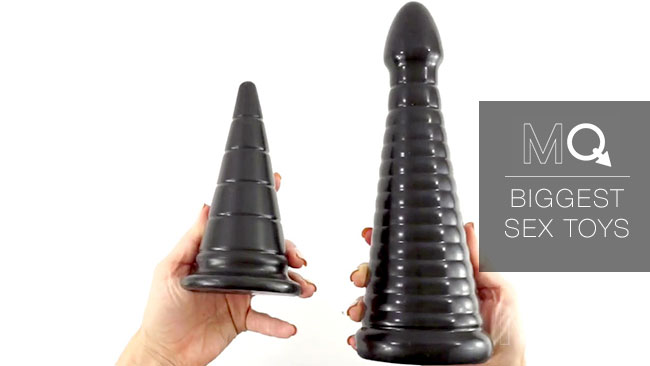 Let's start your anal playtime with one of the biggest sex toys out there. AKA, Titanmen Intimidator Plug. 11" of insertable length will give you the wildest sensation for opening up your hole. The ribbed design makes it so that the deeper you go, the better it feels.
MQ User Review:
I have had this plug for a month and enjoy the plug greatly. Right now, I am about 3/4 down it already. I am working on getting farther and farther until I sit on my seat with it all in!! With a 4″ base this is not going to be that easy to get all of it in my for quite a while. I am moving up to the 2.75″ from the 2.5″ plugs!!
Cone shape makes it easier for people who are looking for a way to practice and slowly adjust to bigger things. Trying to find the perfect entrance into the extremely big toys world, look no further, this is it! Now the question is how far can you go? Choose from the 6-inch, or the 11-inch for extra size.
View on: MQ Store

Toy cleaner is a great way to keep your toy fresh, hygienic, and odor-free.
View on MQ Store

Anal Sex Starter Kit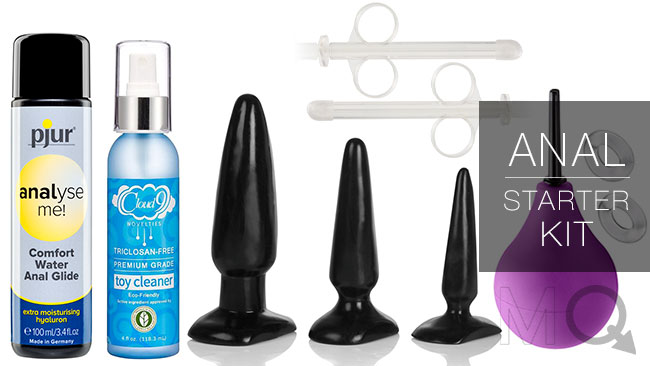 The Anal trainer kit also comes in a starter bundle with lube, toy cleaner, enema, and lube shooter for everything you need to get started.
3 Plug Anal Starter Kit
2 Cock Rings
2 Lube Injectors
Anal Enema (90ml)
Pjur Analyse Me Lube (100ml)
Toy Cleaner (100ml)
View on: MQ Store

If you have any questions about choosing the best butt plugs or any other questions, feel free to email us at info@maleq.org or write them down in the comments below!
There you have it, our picks for the best butt plugs of the year. Have you tried any of the above butt plugs? Do you have any recommendations for readers? Leave your thoughts in the comments below.