For those of you who are butt plug first-timers we have decided to compile a list combined with of our favorites, reader picks, along with the most popular butt plugs on the MQ store. Below is a list of the best butt plugs you can buy in 2020.

Butt Plugs are a popular tool for anal play, regardless of gender and sexual orientation. Whether you are a beginner or pro, we are going to help you get started.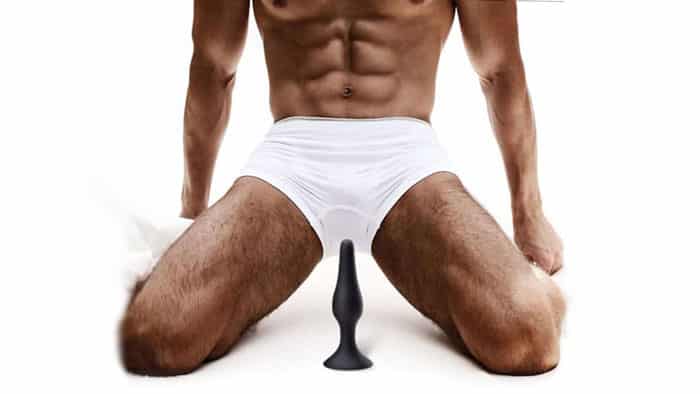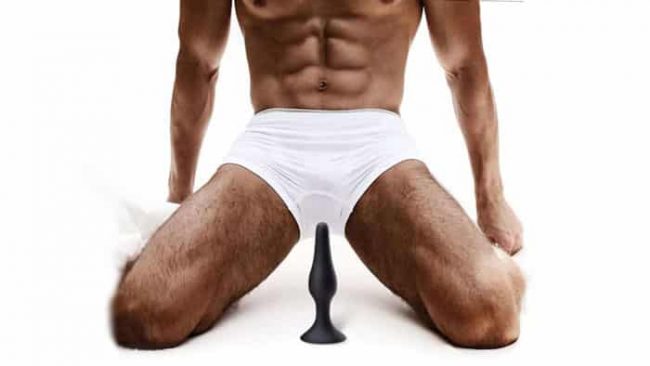 The best butt plug is the Tunnel Anal Plug be cause of its unique design and versitily. The hollow design allows natural airflow and the ability to stretch to different sizes. Best of all, it can be used with a variety of other anal toys.
---
Different from your typical butt plug, the Tunnel Plug has an opening running through the center.
MQ Reader Review:


"This Tunnel plug is a lot of fun. You can pull it over things like a water bottle or a fat dildo or whatever you can think of! That is fucking HOT! The rubber is also very very soft and pliable, which makes insertion fun and comfortable too. I can swallow a 4-inch wide toy in my hole to put things into perspective. You might want to start with a smaller size to test the waters first." – RubberButt
This allows for airflow ( which feels pretty wild) and also lets you insert a secondary toy, fingers, or even get fucked through the center!
It is a stretchy material and lets you work up to some pretty impressive sizes.
The Tunnel Butt Plug is made of special mix of silicone and TPR called "PF Blend" which means it is safe with all lubes and won't wear out over time like some other silicone butt plugs.
This is a toy that can grow with you, and provide different experiences depending on how you pair it.
View XL Tunnel Butt Plug on: MQ Store

$42.99 Add to cart
---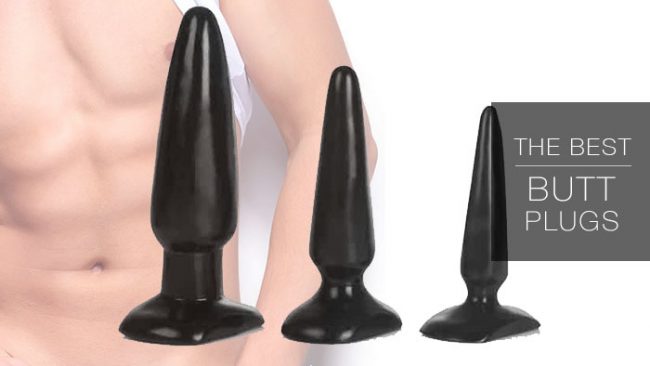 Not just one of the best butt plugs, but also the best value. The Colt Anal Dilator kit gives you three different sized plugs that let you start small and work your way up to pro level.
MQ Reader Review:
"This made anal play much more fun and easier than I could've ever imagined. I'd definitely recommend for those who might be skeptical about anal. Quality product, easy to clean, and works well. My new favorite!" – Chris
The narrow tips are easy to insert, and the sizing is well spaced to let you progress at your own pace. This puts the Anal Dilator kit as one of the best butt plugs you can buy right now.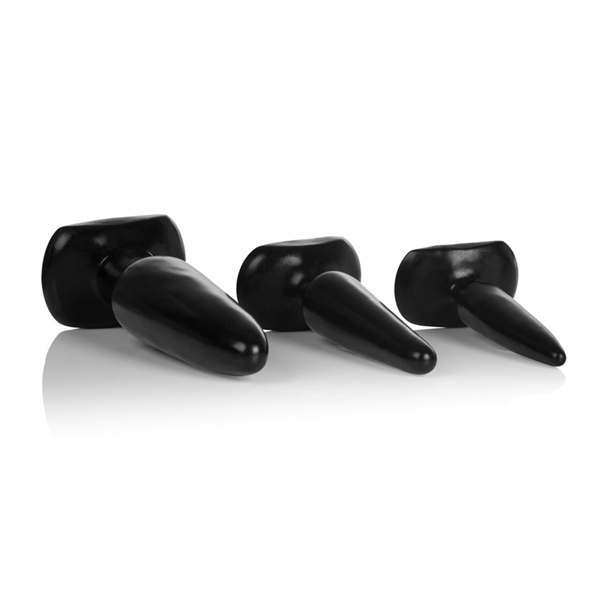 View Colt Anal Dilator Kit on: MQ Store

$49.99 Add to cart
The Anal trainer kit also comes in a starter bundle with lube, toy cleaner, enema, and lube shooter for everything you need to get started.
View Anal Starter kit on: MQ Store

$149.99 Add to cart
---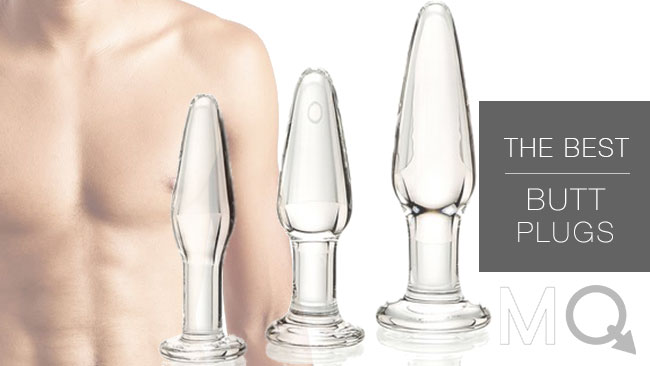 Compared to plastics and PVC, high-strength Tempered Glass is a great alternative. Not only do they offer more a more stiff (and therefore more stimulating) experience, they are also much easier to clean, maintain, and you don't need to worry about them wearing down over time.
Although the Glass Trainer kit comes at a bit of premium, the extra cost comes with a higher quality, more durable product with an extra piece of mind.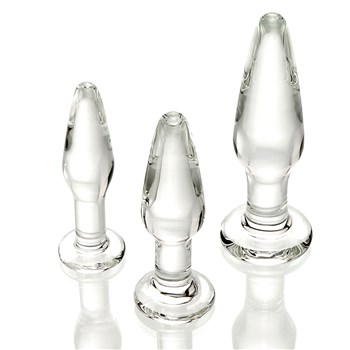 View on: MQ Store

$65.97 Add to cart
---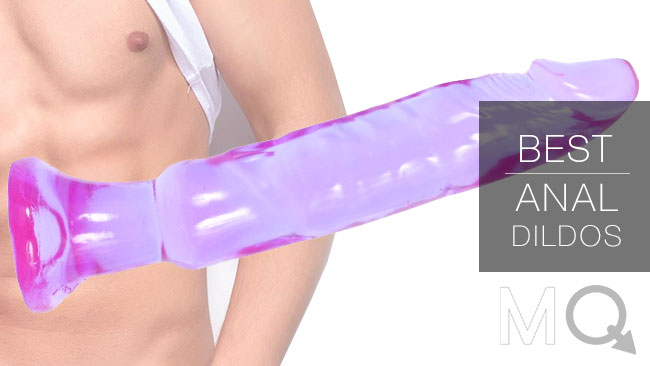 The Crystal Jellies is somewhere between an anal dildo and a butt plug. The thin size is ideal for beginners but the length adds a much more satisfying feel making it one of the best butt plugs for first timers.
The notched beads add sensation and help to make the experience more pleasurable. The Jellies is comfortable, durable and a cinch to clean up after too.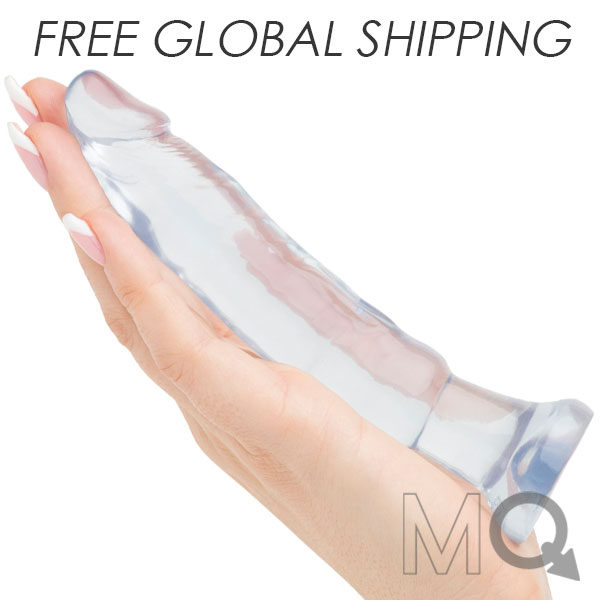 View on: MQ Store

$29.99 Add to cart
---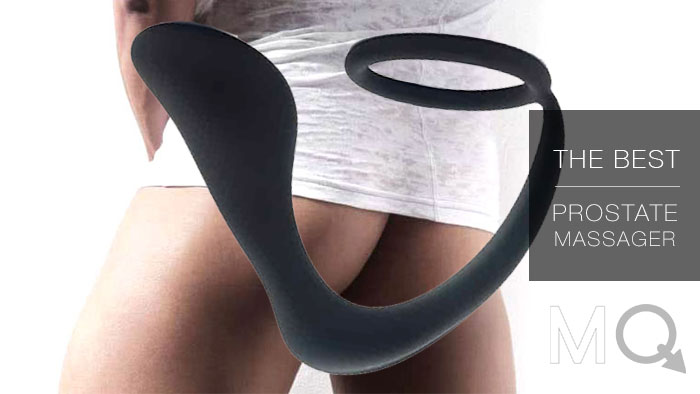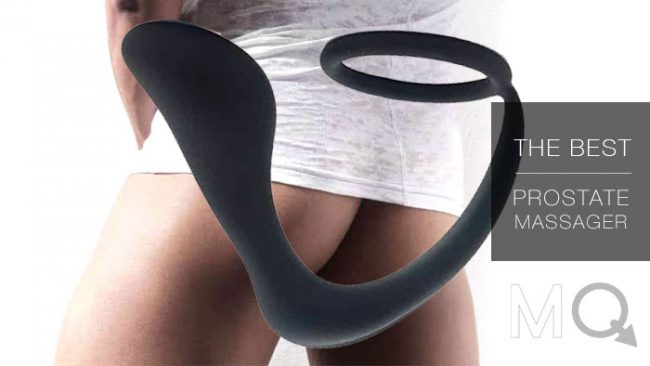 The Ass-Gasm combines the best of using a cock ring, with a prostate butt plug merged into one.
The Plug/Ring combo is made from medical grade silicone that is soft, and extra comfortable to wear.
With its duo stimulation, the Ass Gasm is one of the best butt plugs we have tested designed especially for men.
View on: MQ Store

$34.99 Add to cart
---
The Ass Gasm also coves in a vibrating variant for even more stimulation.
Like the standard version, the starter kit includes the plug, lube, and toy cleaner to get you started.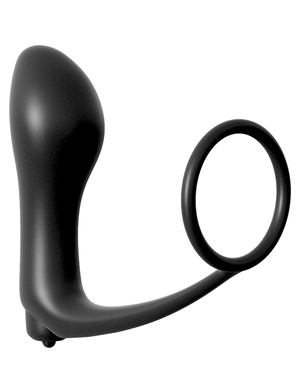 View on MQ Store

$59.99 Add to cart
---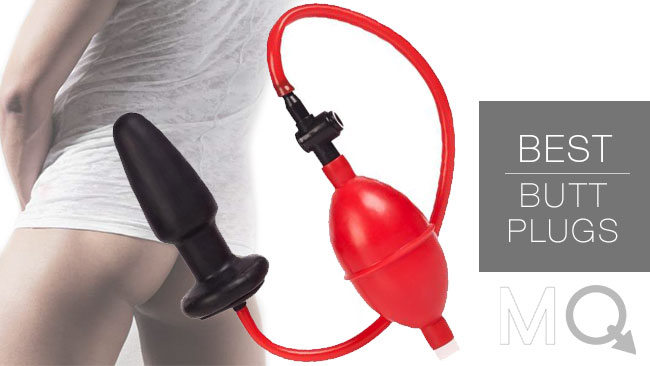 The inflatable Plug is a Butt Plug that grows with you! The plug is a manageable 3.75 in. by 1.5 in. before inflation. The included hand pump lets you control the size and inflate while inserted inside.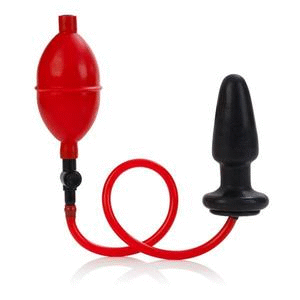 At its maximum, it can grow to almost 3 times its original size. For a toy with a bit more challenge and kink, it is easily one of the best butt plugs of the year.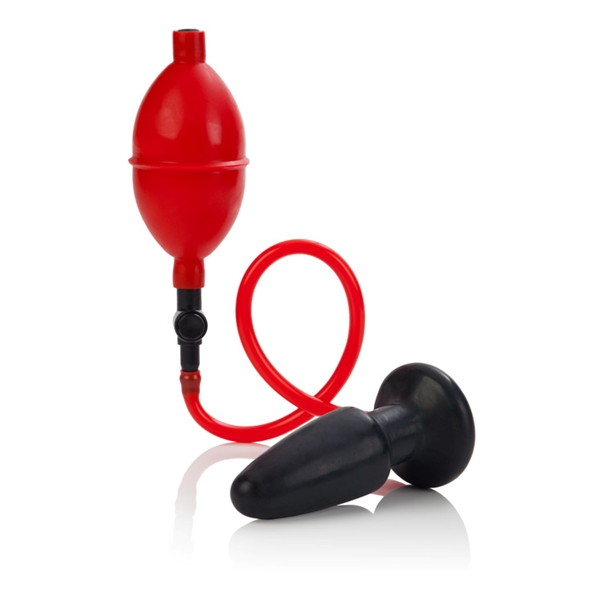 View Inflatable Butt Plug on MQ Store

$40.76 Add to cart
---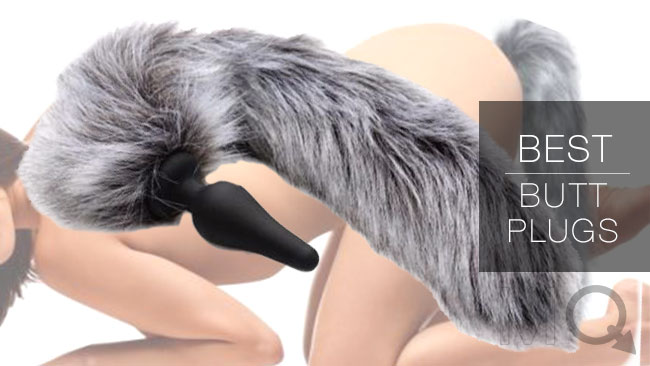 The Tailz Series anal plug is your standard anal plug with a Fox Tail built in. Simply insert your butt plug and transform into your sexual fantasy.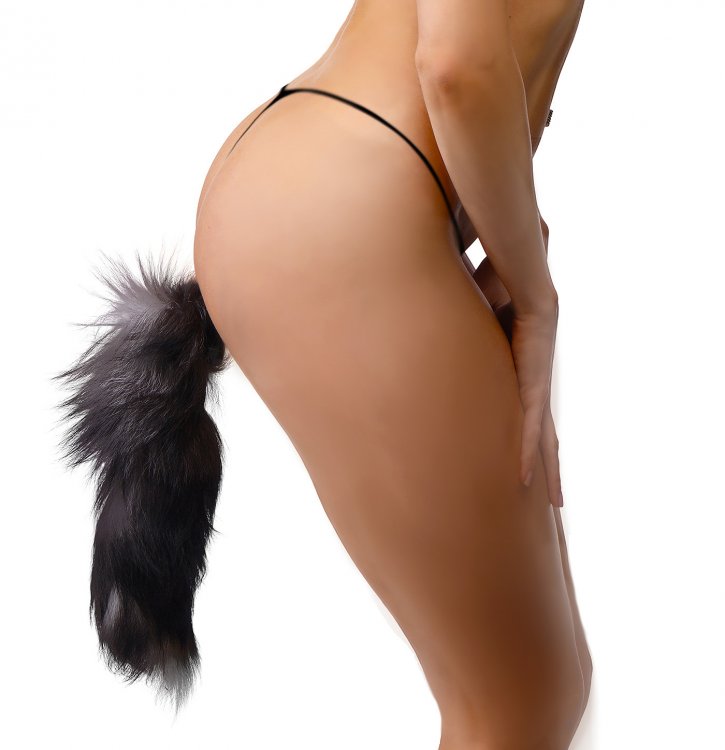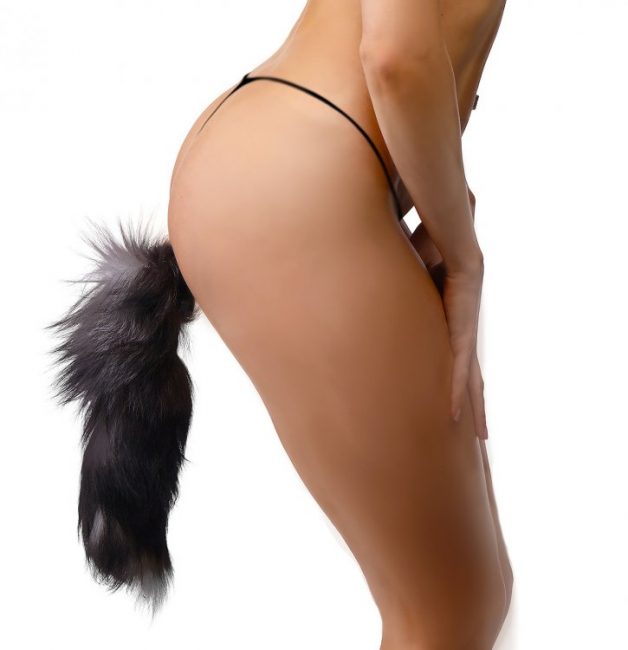 The Tailz set comes with the Anal Plug tail as well as a head band with ears to help you transform into your furry friend.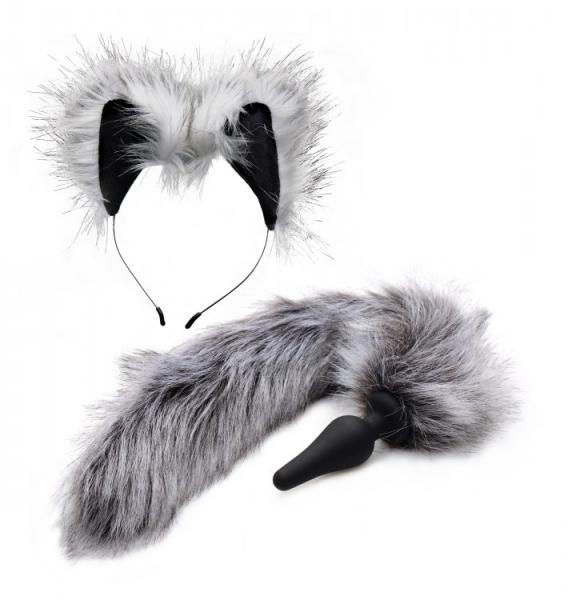 View Tailz Anal Plug on: MQ Store

$89.99 Add to cart
---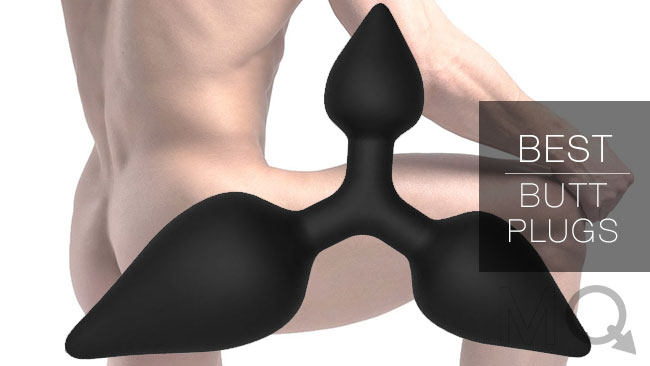 How about 3 times the fun in one single toy? The Triple play anal plug is a 3-way plug set that gets more challenging as you rotate it.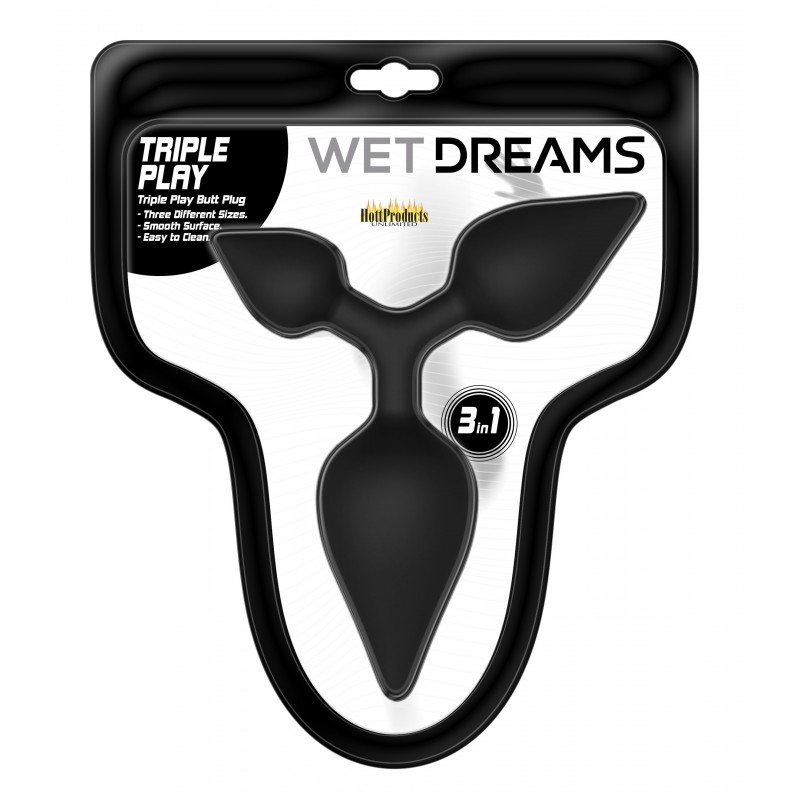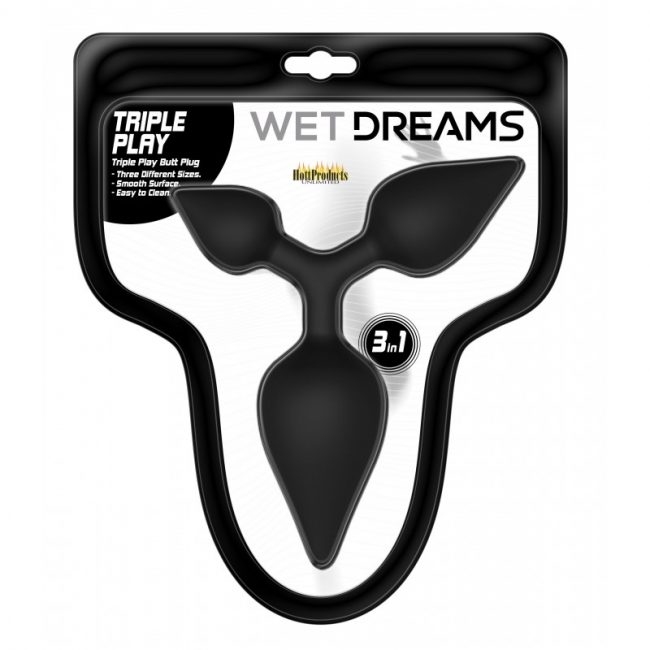 With the plug inserted, the other 2 plugs work as a handle, allowing you to maneuver your toy. Made from super smooth silicone, it has a quality feel and is easy to clean and maintain. Looking to add a ninja star to your butt plug collection? This may be it.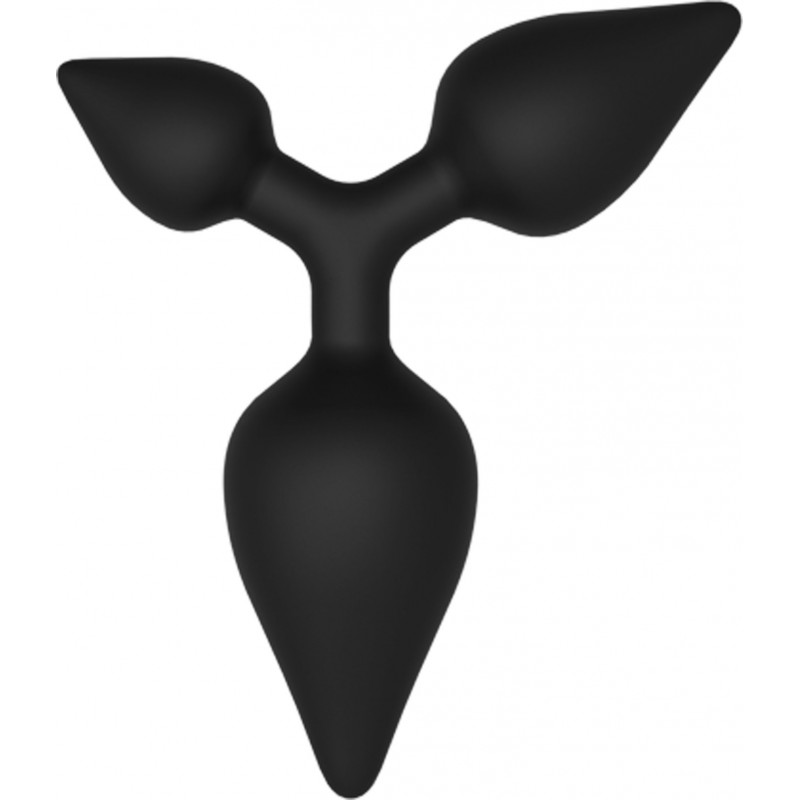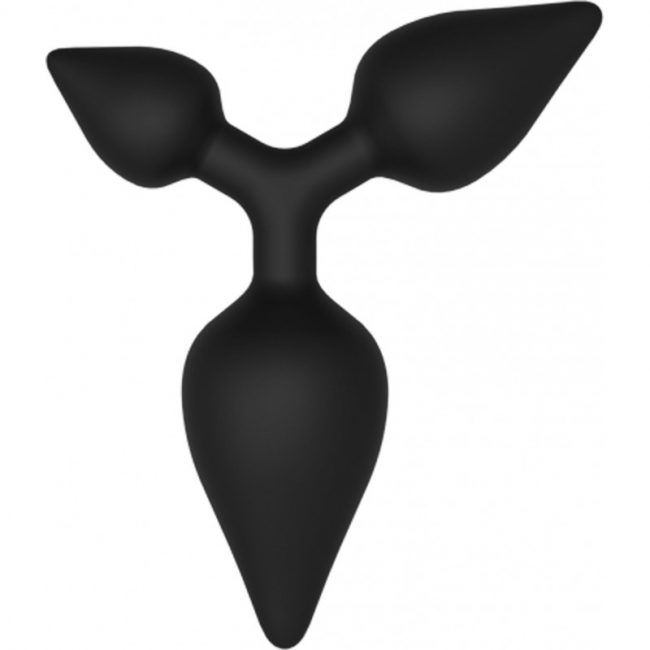 View Triple Play Plug on MQ Store

$39.60 Add to cart
---
All the function of a butt plug with all the fun of a cock mixed in. The Cock Plug is sized and shaped much like many other plugs, but gives you a more realistic feeling of a cock inside. The penis head is a satisfying addition to the package to say the least.
MQ Reader Review:


"If you like your anal plugs to look like a real cock, these are the ideal. I find these are good sizes to train and prepare your anus for anal sex. They are non-toxic pvc and easy to clean." – CockLover

Thanks to its realistic shape and girth size, the American Bombshell swoops in as yet another of the best butt plugs of the year.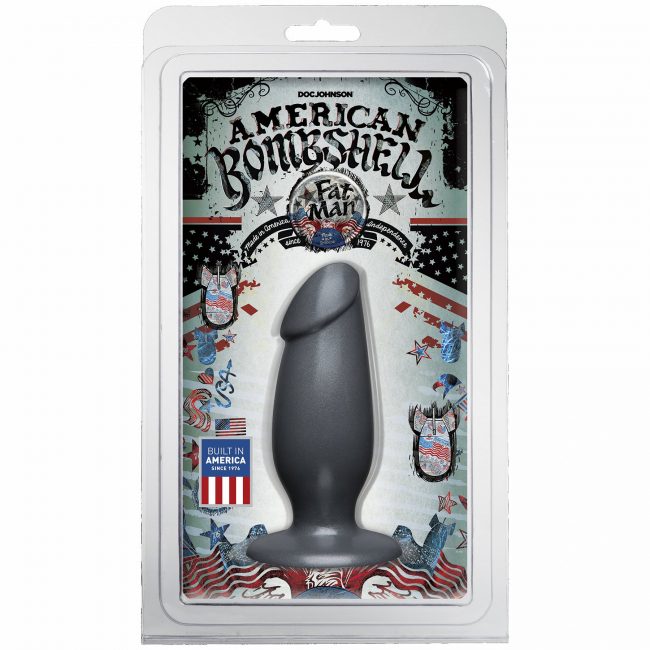 $54.88 Add to cart
---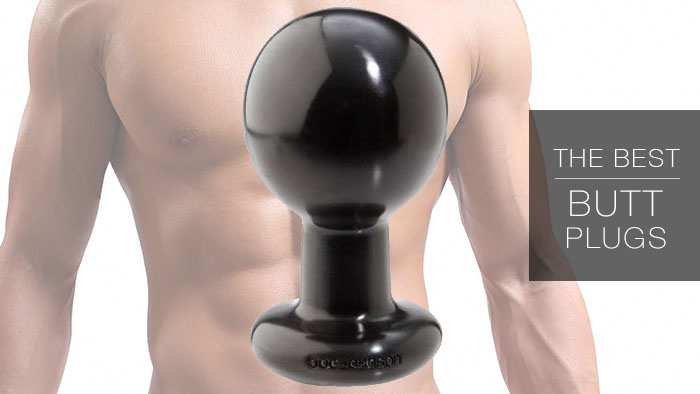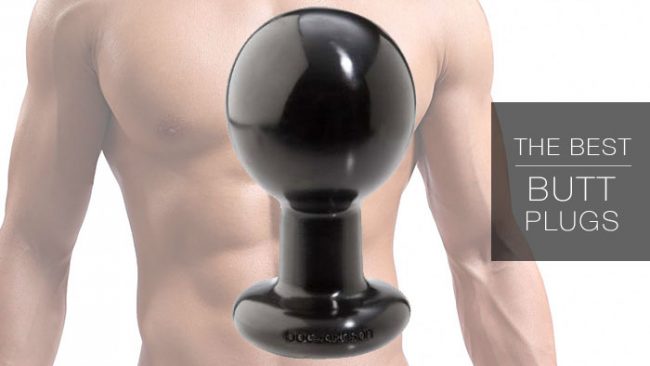 For those looking for a little more "kink" in their new toy, the Round Butt Plug is a perfect fit.
This Butt Plug let's you choose from three different sizes, ideal for those users who really want to stretch things out and take their anal fun to the next level.
MQ Reader Review:


"This plug is definitely not for the faint of heart. It will take a lot of prep time to get this big guy in but once you do, it provides a feeling like no other and you'll never wanna take it out! I suggest loosening up with a giant dildo in your ass. Highly recommended!" – Anal Lover
View Round Butt Plug on MQ Store

$29.99 Add to cart
---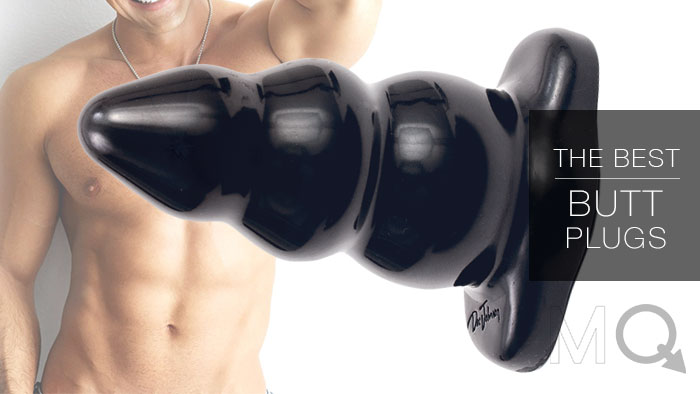 Moving on to the next level of anal play, the Tripple Ripple Butt Plug is rightly named as one of the best butt plugs of the year- it is a wide, 2.3 inches with three separate stages, each giving a deeper, more fuller feeling.
MQ Reader Review:


"Very smooth, holds lube well and cleans up very easy. Beginner, my wife, has a hard time with 1 and a half fingers, but can take the first bump with ease and can almost take the 2nd of 3. Made anal a lot easier for her to take and she loves this toy." – J&T

This is a perfect toy for people who want to go big, but need a little extra help moving gradually to a more advanced butt plug.

The narrow tip gives a comfortable and easy insertion but is challenging enough later on as you move in deeper.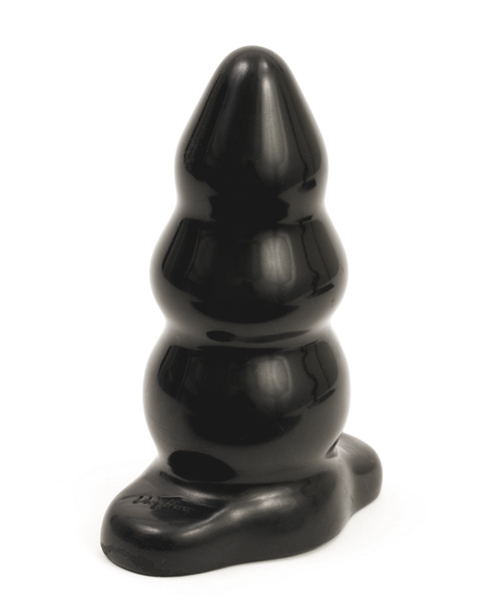 View Ripple Butt Plug on MQ Store

$32.99 Add to cart
---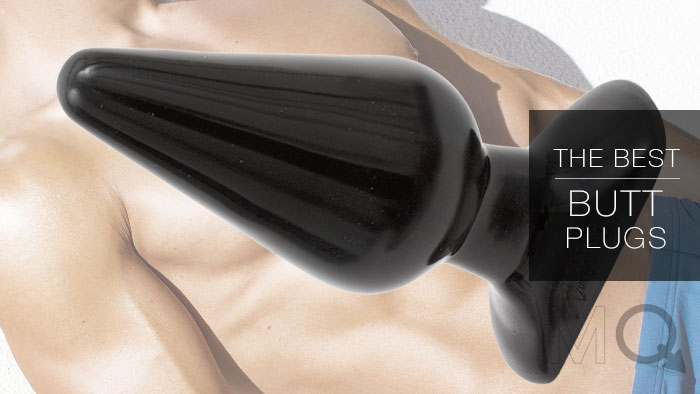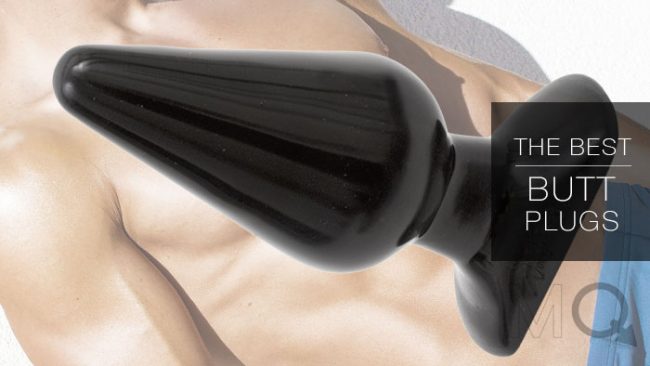 If you want a no frills, to the point (pun intended) butt plug with a more traditional design, then the Doc Johnson Classic is the one for you.
Similar to our top pick for an Anal Trainer kit, the Classic Butt Plug is another level up with a thicker, 2 width, and hefty 4.2-inch insertable length.
The standard, tapered shape means it is easier to work up to this larger size. If you are looking to stretch things out then this is the one for you.
MQ Reader Review:


"You wanna fill your ass? Purchase this plug. It's great and it only took me a day to get it to fit. This plug fills my ass and makes me feel full. When I get stretched enough I guess I'll have to go to the extra large plug."
View Classic Butt Plug on: MQ Store

$32.99 Add to cart
---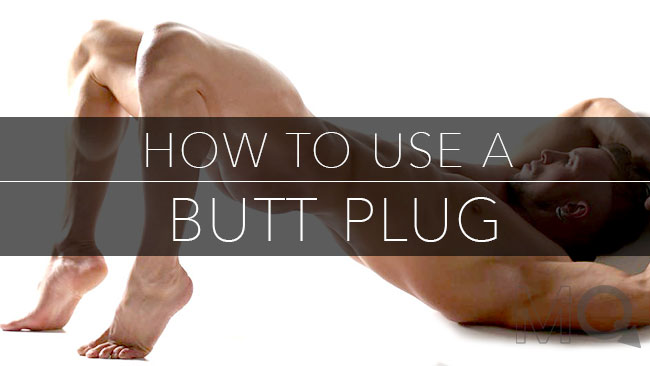 After you get the right supplies, be sure to check out our full in-depth guide on how to use a butt plug too.
Butt Plug Video Guide on YouTube
For more in-depth walk throughs about sex toys and anal play you can also refer to our guides below.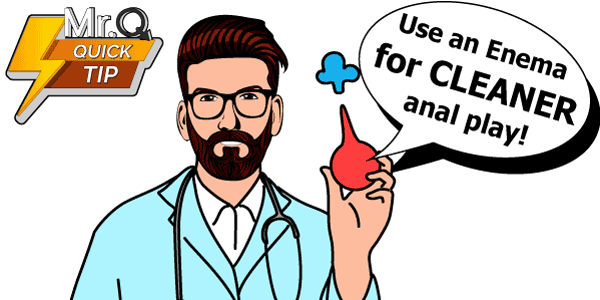 Enemas are the best way to clean up before using an anal plug. Enemas work by injecting water inside to flush out any surprises that might still be lingering behind. For most people, a medium sized enema will do the trick!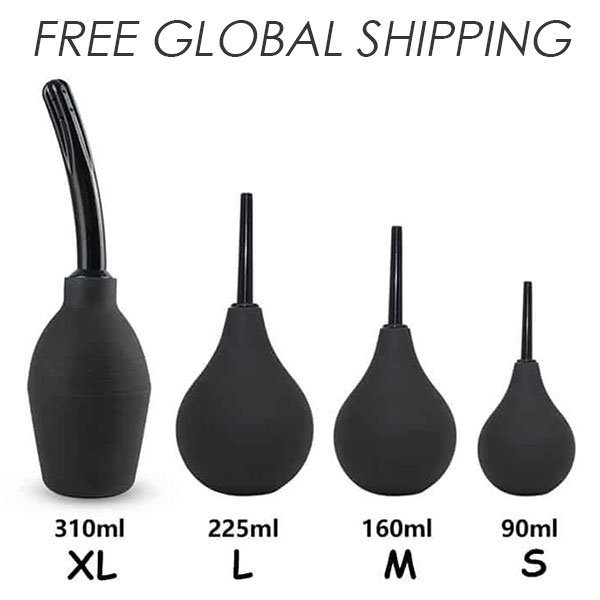 View Pros Enema on: MQ Store

$22.99 Add to cart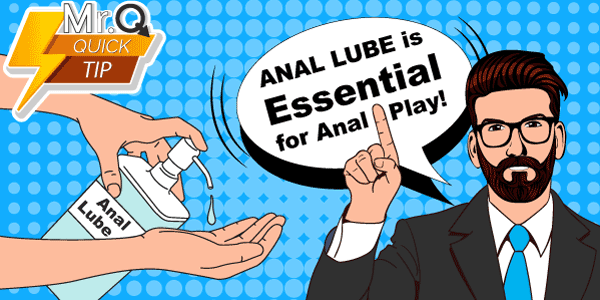 To make things smooth and comfortable, it is essential to use a quality Anal lube! We have a full list of anal lubes here. For most people, Pjur Analyse Me is our top pick because it includes an anal relaxant, is toy friendly, and long-lasting.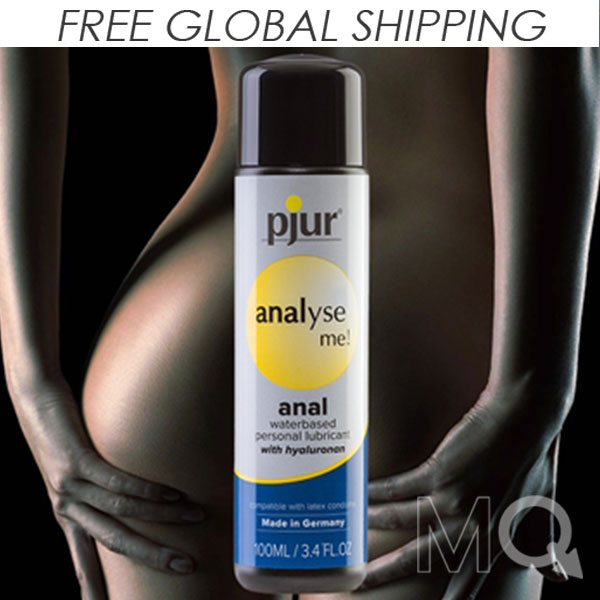 View on: MQ Store

$34.99 Add to cart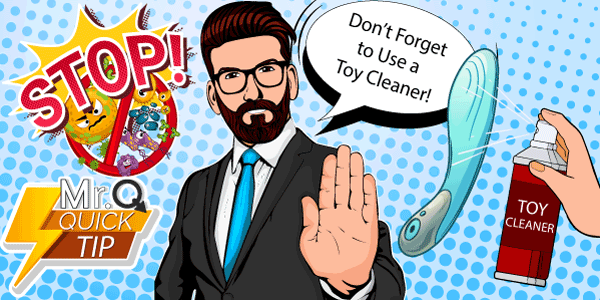 Toy cleaner is an easy way to keep your butt plug fresh and free of bacteria and funny smells. Toy cleaner will help keep your toy hygienic and safe to use. It is definitely money well spent.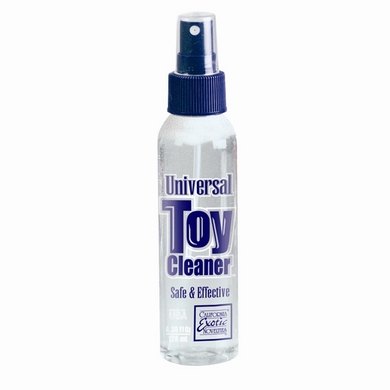 View on MQ Store

$21.98 Add to cart
If you have any questions about choosing the best butt plugs or any other questions, feel free to email us at [email protected] or write them down in the comments below!
There you have it, our picks for the best butt plugs of 2020. Have you tried any of the above butt plugs? Do you have any recommendations for readers? Leave your thoughts in the comments below.