How to Use a Butt Plug – 12 Easy Tips for Exciting Anal Play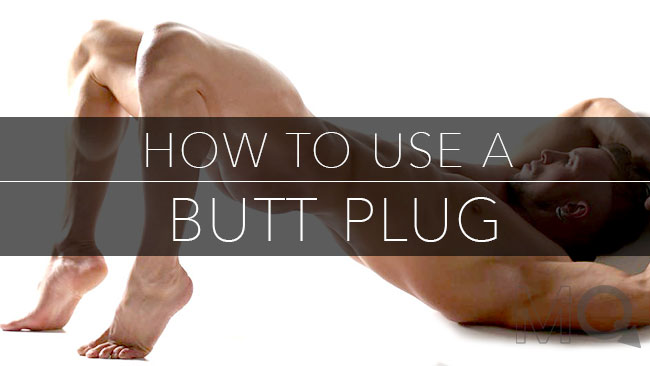 If you are looking to try anal play but aren't sure where to start, then butt plugs are a great option. Our goal is to teach you how to use a butt plug and provide you with the tools and knowledge to get started.

What is an Anal Plug?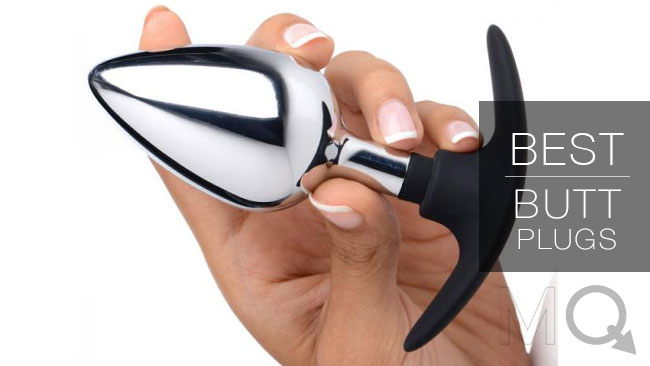 Butt plugs are sex toys that can provide a unique sensation and pleasure for both men and women. They are designed to be inserted into the anus and provide stimulation to the rectum and surrounding areas.
Butt plugs are typically used as a beginner-friendly anal toy to help ease your way into anal play. Most often, butt plugs are used for training and stretching out your anal sphincter muscle. This allows you to get used to the new feeling of anal play.
Butt plugs can be used for short sessions, or even be left in for longer periods. This can help to train your anal muscles to "loosen up" for other types of anal activities.
How to Use a Butt Plug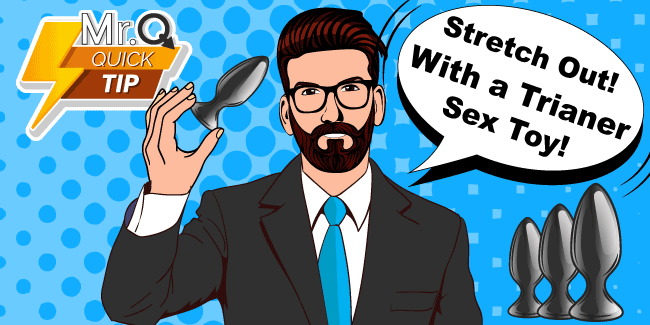 Butt plugs are ideal for first-timers or people looking to move into bigger, more adventurous sizes. They allow you to practice on your own, and move at a comfortable pace.  This makes butt plugs a great tool for people who want to try anal fun but are a bit "tight" down there and need a little practice to stretch out.  
However, using a butt plug for the first time can be intimidating and uncomfortable. This article will provide a step-by-step guide on how to use a butt plug for the first time. So without further a-do, let's get started.
Time needed: 30 minutes
How to Use a Butt Plug: Step-by-Step Guide
Choose a Beginner Sized Butt Plug

You want to make sure your butt plug is sized and shaped for your level. Choose an anal plug that is smooth, tapered, and easy to insert. This will help make insertion more comfortable. For this guide, we will be using the 3-size beginner, starting with the smallest size. As you get more comfortable, you can move up to larger, thicker sizes.

Use the Bathroom and Cleanup Before Starting

Start by using the bathroom. Take your time and clear your bowels naturally. Consider douching with an anal enema to for a more thorough clean. Afterward, take a shower and clean your rectum with mild soap and warm water.

Apply an Anal Lubricant to Your Plug and Rectum

Apply a generous amount of lube to the butt plug. Also, add plenty of lube inside and around your anal entrance. Lubrication is crucial when using a butt plug, as the rectum does not produce natural lubrication. We recommend using a water-based lube as it won't degrade the toy's material and is easy to clean up.

Begin Inserting the Plug

Slowly insert the butt plug into the anus. Try to expand and relax your sphincter muscles and push out like you are using the bathroom. You can do this by laying on your back or sitting down on top of it directly. Take your time and stop if there is any discomfort or pain. It's important to listen to your body and not force the butt plug in.

Get Used to the Sensation

Once the butt plug is inserted, leave it in place for a few moments to get used to the sensation. Allow your anal muscles will adjust and relax. Experiment with different positions to find what feels good for you. Keep in mind that it's normal to feel a little discomfort at first, but it should not be painful. As your body relaxes you should begin to enjoy the feeling.

Work Your Way Up To Larger Sizes

Once your body has relaxed and adjusted to the butt plug, you can practice with a bigger size. This can be the following day, or after you feel comfortable with your current size. With a few days of practice, you will find the experience to be smoother, faster, and more pleasurable. With time and patience, you should be able to use the biggest plug with no problem!

Remove The Butt Plug

Slowly remove the butt plug by pushing out like you are having a bowel moment. You should avoid pulling the plug to avoid injury but should instead push with your abdomen. Allow the plug to slowly slide out naturally.

Clean Each Butt Plug Thoroughly After Use

After using your anal plug, it's important to clean it properly. Wash it with warm water and mild soap, and disinfect it with a toy cleaner. This will help to fight off any nasty smells, and bacteria which can be harmful to your health. A good toy cleaner can extend the life of your toy and take care of most of these issues. It can also help prolong the life of your butt plug and keep it in optimal condition.
Using a butt plug for the first time can be intimidating, but with the right preparation and approach, it can be a pleasurable experience. Remember to choose the right butt plug, prepare yourself properly, use lubrication, begin insertion slowly, and clean the butt plug properly after use.
Recommended Anal Plugs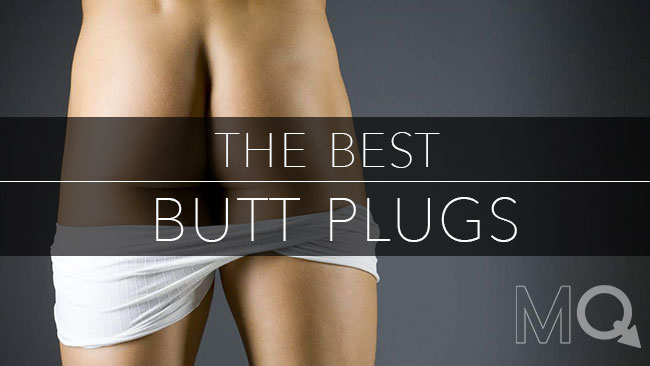 Butt plugs come in various materials and flexibilities. Materials like metal or glass are firm, non-porous, and made from non-synthetic materials. Flexible Plugs are typically made from Silicone or PVC  which are typically phosphate-free and body-safe. Each material and firmness provide a different feel and flexibility.
For most people who are still learning how to use a butt plug, I recommend using flexible materials like Silicone.  This is because of their bendability, making them more comfortable to use.
Anal Dilator Kits
For anyone who is experimenting with anal for the first time, anal dilator kits are a fantastic place to start. These anal plugs are also commonly sold in sets, or "anal trainer kits".  These allow you to choose a manageable starting size and work your way up.
Anal Plug Starter Kit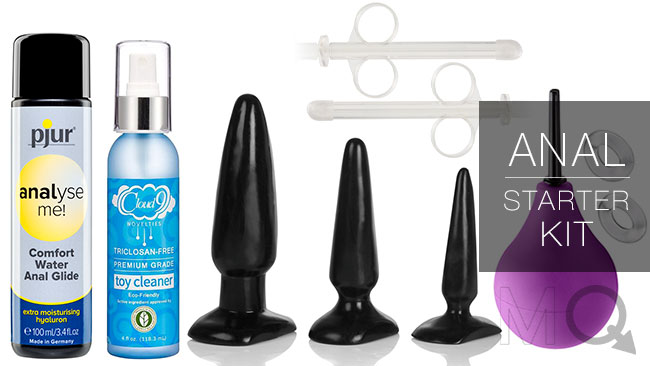 And for those of you who don't have the supplies already, you can get everything I just mentioned in the Anal Starter Kit.
It has everything you need to get started for the first time, including a 3 Piece Butt Plug Anal Trainer Set, Pjur Analyse Me Comfort Anal Lube, Two Lube Injectors, An Anal Enema, Toy Cleaner, and a Cock Ring Set of Two.
3 Plug Anal Starter Kit
2 Cock Rings
2 Lube Injectors
Anal Enema (90ml)
Pjur Analyse Me Lube (100ml)
Toy Cleaner (100ml)
View on: MQ Store

Glass Anal Training Trio 3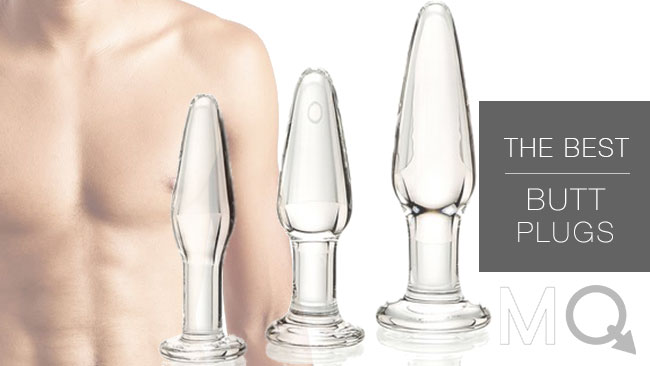 The Glass Training Trio is made from high-strength tempered glass and is a great option if you want a toy made from all-natural materials. Glass is a great option because it is non-porous and free of synthetic materials making them easy to clean and super-long lasting.
Material: High-Strength Tempered Glass
Non-allergic, Non-porous, Easy to Clean
Small Plug: 4.55 in. by 1.15 in.
Medium: 5 in. by 1.35 in.
Large: 5.75 in. by 1.5 in.
View on: MQ Store

Silicone Anal Dilator Kit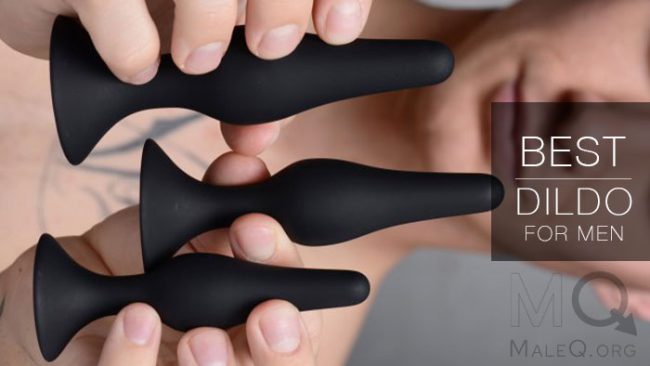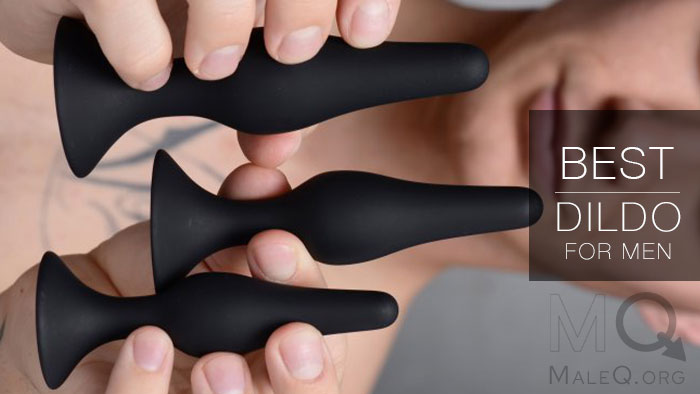 Silicone toys are typically a bit more expensive than PVC rubber toys, but are made from more body-safe non-toxic materials that hold up better over time. They are also much smoother and denser that other competing materials. This kit also comes with plugs that are about half the width of other anal trainer kits making them even more manageable for first time users.
Material: Silicone
Hands-Free Suction Cup Base
Features: Fully Waterproof and Water Submersible
Difficulty Level: First-Timers to Intermediate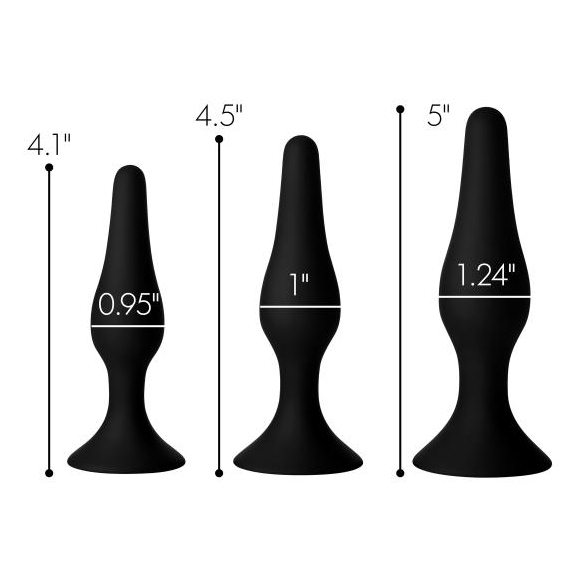 For most people, this is exactly what you need for anal play for the first time. I know that we just threw you a ton of new information. The most important thing when learning how to use a butt plug is to take things slowly and gradually work your way up.
Before you know it, you will be an anal plug pro (but you probably shouldn't write that on your resume).  As always, thanks for reading this week's guide on how to use a butt plug.
If you have any questions about how to use a butt plug and would rather ask us directly, feel free to email us. What do you think of our guide to how to use a butt plug for the first time? Did we leave anything out? Do you have any suggestions of your own? Let us know in the comments below.