Best Sex Toys for Women – Top 15 Female Toys of 2023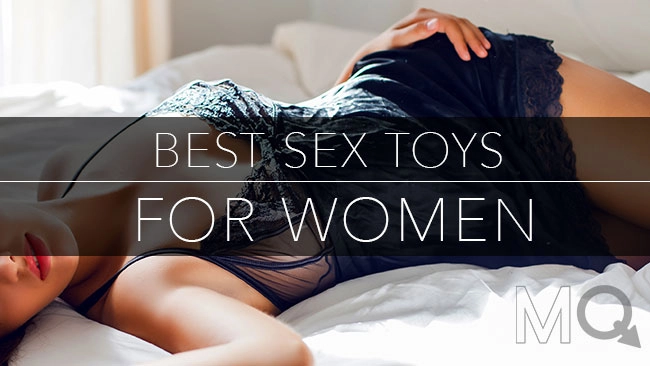 Looking for a new sex toy but don't know where to start? I'm Miss Q, and I am here to walk you through my list of the best sex toys for women. These are toys guaranteed to help you hit the highest possible orgasms that will soon be your new normal!

Why Use Female Sex Toys?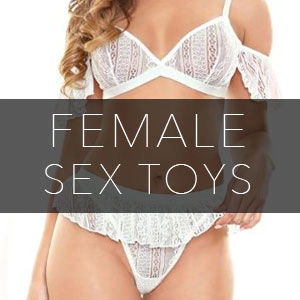 Hands, pillows, and even penises can be great ways to experience pleasure – but they can only go so far. Sex toys allow you to experience shapes, vibrations, and textures almost impossible with traditional sex. The right tool can help enhance sex with a partner, but also be a blessing for solo play.
"I just want to get off and go to sleep, you know?" That's what Sex Expert Carlyle Jansen, author of Sex Yourself, talks about in explaining the importance of sex toys for women. "Having a toy – or multiple toys – can also make sex more interesting, whether it be with yourself or with a partner."
Best Sex Toys for Women

What makes the best female sex toys unique is that they are designed for targeted vaginal and clitoral stimulation. When paired with the right curves and materials, a quality toy can let you explore your body and really understand what feels the best for you!
In this section, we walk you through the best sex toys for women broken down by category. Each of these sex toy types offers a different experience and the ideal toy for you will come down to your personal needs. These are our top picks from each category based on MQ top sellers, reader recommendations, and my personal picks.
Best Female Massagers
Body massagers are vibrators designed for external stimulation. These can be used on the nipples, pelvic area, vagina, or any other sensitive parts of the body. Body massagers are typically more discrete and therefore one of the most popular sex toys for women.
Clitoral Vibrators
Depending on the sex toy you choose, you can have a totally different orgasm. Clit vibrators work specifically to stimulate the clitoris and provide a different set of stimulations and sensations. These vibrators are designed with the female body in mind and feature some of the best female sex toys around.
Rebel Vibrating Panties

Who doesn't like hands-free fun? Slip into these discreet panties and get a buzz of fun throughout your day. This one-of-a-kind vibrator is designed to give women the same waves of ecstasy enjoyed during sex. It has 12 varied stimulation patterns, and multiple vibration settings.
MQ Reader Review:
Vaginally Thrilling – My vagina has never felt this amount of pleasure! It's like double penetration except better. The vibrator is extremely discreet and amazingly quiet. the only thing that made a noise was me. My vagina loves it! All of the speeds are just cum worthy!
Mimicking the fast pulses, the stimulator contours over and around the clitoris from beneath a thin layer of smooth cloth.
It has quick charging, offering a unique sensation and intelligent movements for an unrivaled experience: It will leave your body trembling, quivering, and yearning for more. It is definitely one of the best sex toys for women.
View on: MQ Store

Tryst Multi-Erogenous Massager
This silicone device has three powerful motors, seven mind-blowing massage patterns, separate arm, and base controls, so I guess a happy owner is right when they say it really hits the mark on many levels!
It can be used on a penis during intercourse, worn during oral sex, and taken off to titillate other areas such as the nipples. For solo female play, both ends of Tryst are capable of clitoral stimulation, but it takes a second to adjust it just right. Still, wondering why I included it when listing the best sex toys for women?
It is easy to clean, charges easily with a USB cable, and is extremely versatile for both partners. The packaging includes an exciting black satin storage pouch, but that is not the main reason you will love it for.
View on: MQ Store

Dildos for Women
A well-designed dildo should give you an experience closest to the real thing. A high-quality dildo is like a dick designed just for you. Dildos are by far the most classic, tried, and true female sex toys around – and for good reason.
Temptasia Reina Teal G Spot Dildo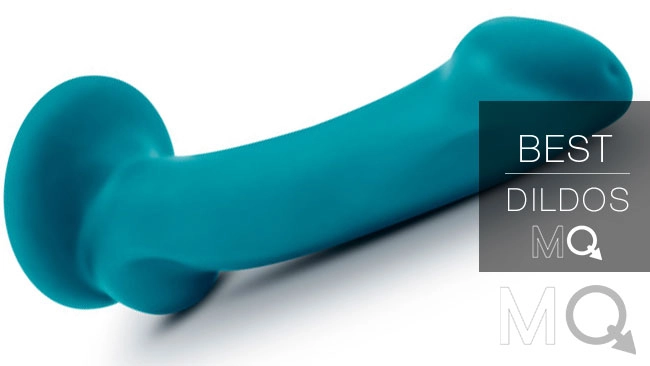 The Temptasia is one of our favorite female sex toys of the year. This dildo is a hybrid ergonomic and realistic shape that is smooth to use but is sculpted for intense vaginal stimulation.
The body is made from medical-grade silicone, and comes in a variety of colors – our favorite being turquoise. The realistic size is not overly challenging and is overall extremely satisfying to use.
View on: MQ Store

Glas Dildo Series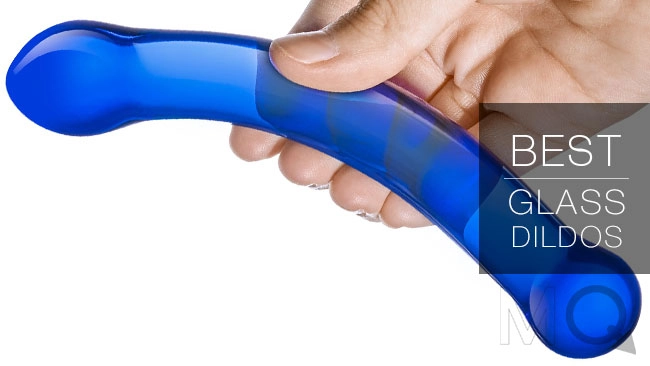 For women looking for a sex toy made from alternate materials, Glass is a great option. The Glas series dildo is made from non-porous extra-strength tempered glass. These toys are free from synthetic materials and rated body safe.
The Glas series dildo comes in 4 different shapes and textures, each giving a unique feel. In terms of glass toys, these are some of the best female sex toys out there.
$44.87 – $48.97Select options
Red Rider Adjustable Strap On With 7 Inch Dong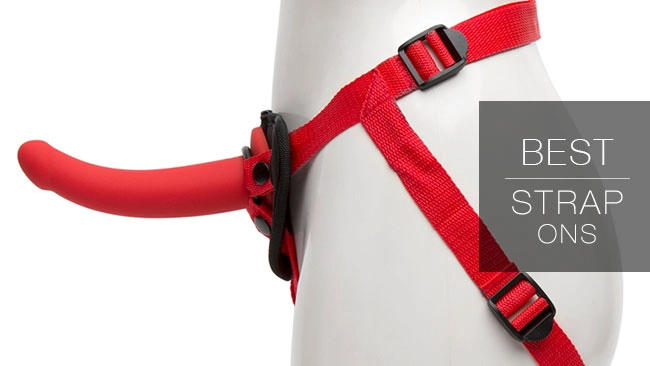 Let me start with one of the most important features of all: this is a travel-size device and it easily fits in a regular tote or a medium-large sized purse. It also has a handy pocket for other optional vibrating devices. It has very comfortable thigh straps that adjust up to 30 inches, and its waist straps adjust up to 60 inches.
It is very easy to clean and comes with a universal harness padded for extra comfort. The smooth dong itself is amazing, it hits all the good spots but it's even better when using a little lube with it that you might want to keep on hand, because according to a satisfied user, who happens to own one of the best sex toys for women, once you start you won't want to stop.
View on: MQ Store

Cloud 9 Flexible Head Magic Wand
Do you want to know what kind of miracle to expect when using this massager? This wand is ergonomically designed for intense vibrations, allowing it to contour to the body in just the right ways.
The interchangeable heads offer a variety of nipple, clit, and vaginal stimulation, with different textures and sensations for each. The sheer versatility makes it a top pick on our list of the best sex toys for women – with good reason.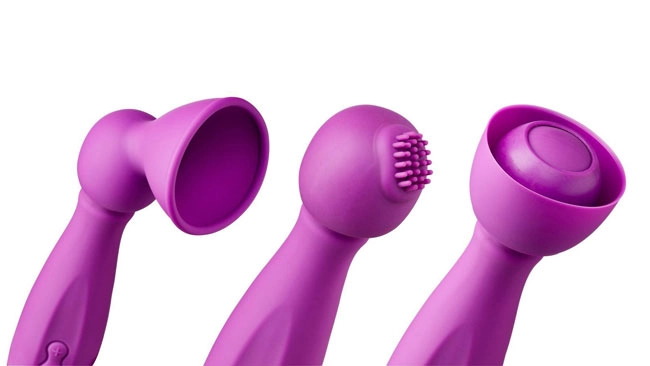 The Cloud 9 has 9 different incremental speeds and pulsations, so you can keep increasing the pleasure until your orgasm hits you. It is wireless, rechargeable, waterproof, and features a flexible head for targeted stimulation. It is also easy to clean and easy to move, and easily of the best sex toys for women out there!
3 Inter Heads
90 Degree Pivot Head
Waterproof
Rechargeable
9-Speed Vibrator
Material: Medical Grade Silicone
View on: MQ Store

Fantasy For Her Duo Wand
The Fantasy Her Duo is a wireless, rechargeable body massager with an ergonomic design. The handle is curved 90 degrees for a comfortable hold, and the ball top head is smooth in every direction.
The high-strength dual motor has 10 different vibration functions and has speeds from a soft pulse to an impressively strong buzz. Made from body-safe silicone it is smooth to the touch and an absolute pleasure to use.
View on: MQ Store

Magic Wand Original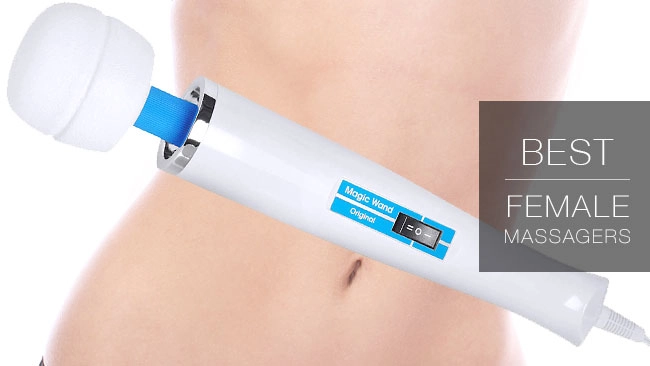 Believed to be the most powerful motorized sex toy on the market, the Magic Wand is perfect for everyone longing for a very powerful impression. It can be applied to major muscle groups such as your neck, but if you want a more personal massage experience, then take a good look at it and think of your muscles down there.
Despite being only an innocent body massager, it can easily be turned into a magical dildo! One that is definitely placed high not only on the top list of female vibrators but also on the top list of the best sex toys for women. A happy user says it is large and can be cumbersome, but it can also be quite powerful for the more sensitive types. 'Once you commit to trying it, your bedroom life will never be the same.'
View on: MQ Store

The Magic Wand also comes in a rechargeable, wireless version. It offers the same experience in a more premium package and a more portable, convenient design.
View on: MQ Store

Best Female Bullet Vibes
Small, compact, and discreet – these little bullet vibrators might look small, but they can pack a powerful punch. Thanks to their small size, bullet vibrators are easy to stow away and even travel with. Paired with the right vibration motor, we are talking about an almost anywhere sex toy! This makes bullet vibrators some of the best sex toys for women around.
RO-80mm Bullet Vibe Silver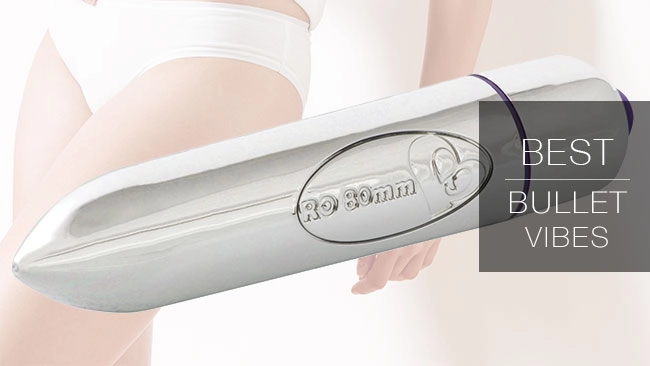 Imagine a re-invented classic with an award-winning design for explosive performance, long-lasting and strong vibrations. Ready? Now, one of our best sex toys for women, the Bullet Vibe is here! Despite its powerful motor that offers stronger vibrations than a traditional bullet vibrator can provide, the Bullet Vibe is super silent.
It is made of stainless steel, which is durable and body-safe. The thoughtful design of the recessed button helps avoid accidentally turning it off or on at the worst possible moment. The Bullet Vibe is waterproof and has a silicone sleeve included that provides enhanced texture when used outside of a toy. What I personally love about it is that you can pair it with your favorite harness, dildo, and cock rings.
View on: MQ Store

OMG Rechargeable Bullet Vibe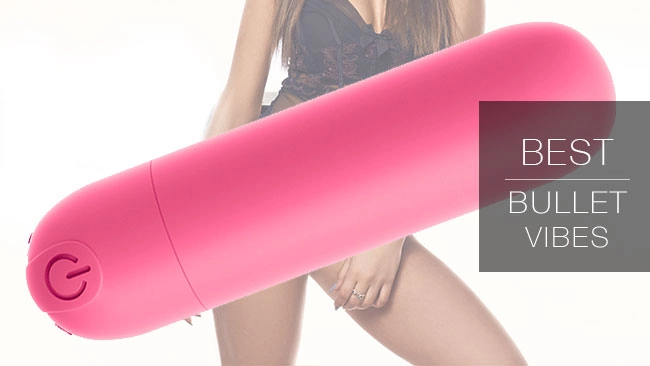 OMG this is a great vibrator! The OMG Rechargeable Bullet Vibrator can be specifically good to girls longing for precise stimulation. It is also a perfect choice for those willing to use only the best sex toys for women. This bold design is ideal for solo play or for couples. It features 10 vibration modes and intensities.
I suggest that you apply water-based lubricant to it before discovering the more powerful vibration modes. Made of silicone, easy to clean but most importantly it can be a great toy for playful beginners looking to take sexual satisfaction to the next level.
View on: MQ Store

Rabbit Vibrators
Rabbit vibrators get their name from the dual shaft design. From the right angle, you get something that looks almost like a pair of rabbit ears. Don't be fooled by the cute design, these dual shaft vibrators can pack a powerful punch with simultaneous internal and external stimulation. This is why rabbit vibrators are often regarded as some of the best sex toys for women to own.
Greedy Girl G-Spot Rabbit Vibrator
Thanks to its additional rabbit-style ears, it will keep you focused on the two most important areas, not to mention getting twice the simulation! Tempting, isn't it? This waterproof silicone beauty has 3 speeds and 9 patterns of vibration in the shaft and 3 speeds in the ears which adds up to a total of 36 possible combinations!
If you're looking for a whisper-quiet sex toy that provides an hour of constant stimulation hitting your G-spot and is also among the best sex toys for women, then you look no further! Comes in a luxurious satin storage bag, too.
View on: MQ Store

Waterproof Jack Rabbit Vibrator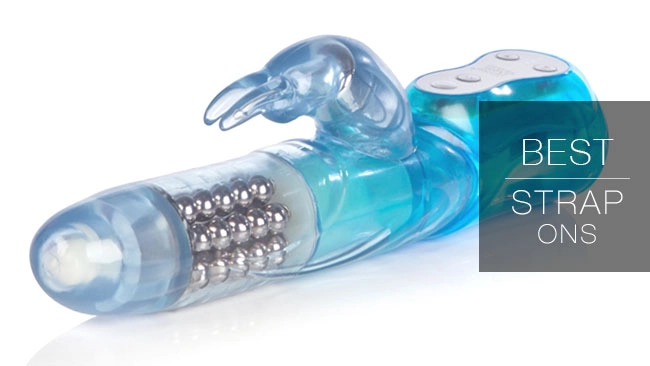 The good old rabbit vibrator is made of soft jelly, able to stimulate your G-spot and clitoris simultaneously. It's on our list of the best sex toys for women. Flexible has ten vibration speeds, so it will get you to the finish line in no time. If you are after blended orgasms, then you will love the shaft that has five rows of rotating synchronized internal beads.
The clit teasing rabbit has a powerful internal bullet. The control base has individual buttons for shaft gyration speed and rabbit vibration. It's waterproof, an absolute worth trying while doing shower play. The Jack Rabbit is really all you need for instant pleasure.
View on: MQ Store

Vaginal Lube for Female Sex Toys
To get the most out of your new sex toy, we recommend pairing it with quality lube. The right lube will help make using your sex toy more confutable and smooth – and even multiply its sensation!
Our favorite lube to use with Female Sex Toys is Pjur Woman. It is designed specifically for vaginal play and sensitive skin. It is tasteless, odorless, and non-toxic. The water variant is extra smooth and plays friendly with all toys.
Tasteless, Odorless, and Non-Toxic
Hypoallergenic
Designed Vaginal Play
Plays Well With All Toys
Water-Based

View on: MQ Store

How to Clean Your Sex Toy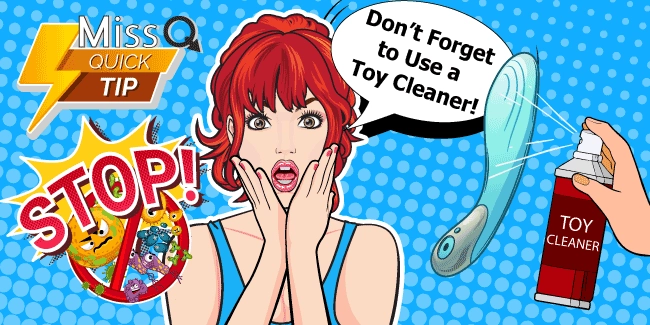 Using a toy cleaner is essential to keeping your toys fresh and safe. Toy cleaner works by killing any germs and funny smells that might be lingering behind, even after washing with soap and hot water.
Toy cleaner is a great way to keep your toy fresh, hygienic, and odor-free.
View on MQ Store

That wraps Wraps it up for our picks of the best Female Sex Toys. Do you have any favorites that we forgot to mention? Let us know in the comments below!