Is Taiwan Really Gay Friendly?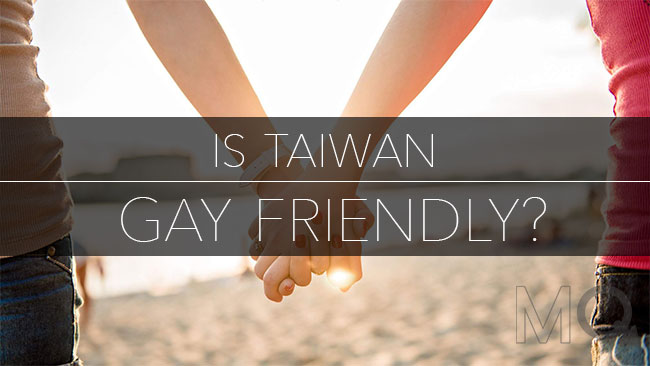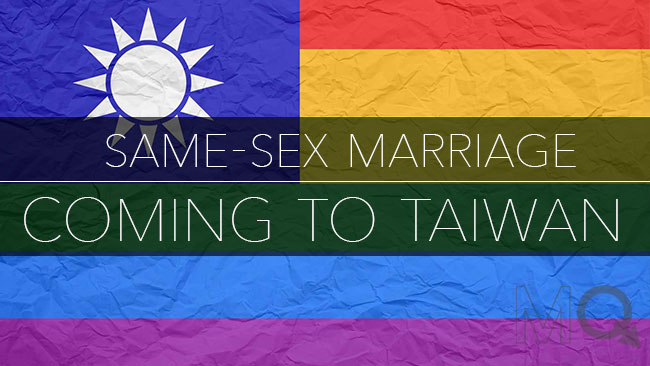 Is Taiwan Gay Friendly?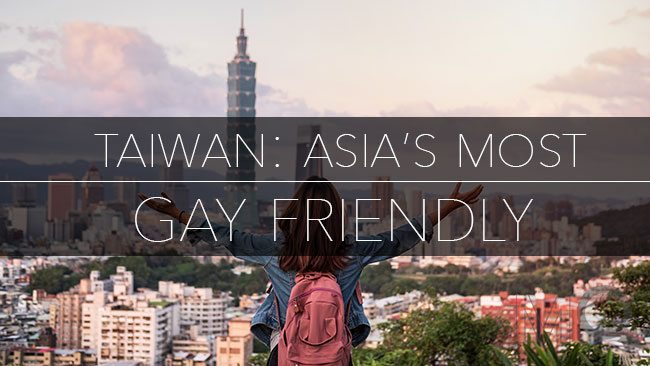 So are Taiwanese really more gay-friendly?
When talking about attitudes towards same-sex marriage and partnerships, The Ministry of Justice in Taiwan hosted the nation's largest online vote last year on same-sex marriage opinions. From Aug. 3rd to Oct. 31st, more than 310,000 people participated in the three-month vote on the government's Public Policy Network Participation Online Platform.
The poll revealed that 59 percent of respondents support similar legal protections for same-sex couples as opposite-sex couples, whereas 71 percent supported full same-sex marriages and 45 percent supported same-sex partnerships (the first and the last poll received lower support rate because with partnerships, gay couples are only offered certain rights enjoyed by married couples, instead of full marriage rights).
Sounds optimistic right? But if we look at the public attitude in a more subtle way, Taiwan may not be a perfect gay Utopia.
To get a better idea of Taiwan's public attitude towards the gay community, I would like to cite another study conducted by Chung Hwa University of Medical Technology (中華醫事科技大學) and Meiho University (美和科技大學) published in The Journal of Engineering Technology and Education (工程科技與教育學刊).
I mention this study because it conducted a survey on public opinion towards the Gay community with more specific and subtle questions which can help us gain some better insight about how gay-friendly Taiwan really is.
Additionally, this study sampled Taiwanese residents ranging in age from 21 to 60 years using a paper-based questionnaire which is more inclusive of the older generation who is less likely to use The Internet.
Let's take a look at some of the data from this research:
67.3% of respondents do NOT agree that homosexuality is abnormal.
73.3% do NOT agree that homosexuality is UNACCEPTABLE in society.
84.1% reported they are willing to make friends with gay and lesbian.
72.2% consider same-sex marriage should be legalized.
This sounds moderately gay-friendly so far, but when they were asked about how do they feel when seeing same-sex people performing an intimate act, 34.5% reported feeling uncomfortable while seeing lesbian intimate acts, which is not necessary due to homophobia, as it may be a general discomfort in seeing any intimate acts.
But when compared to the data that stated 54.2% reported feeling uncomfortable while seeing gay intimate acts, it's obvious that there is some kind of subconscious discrimination.
When it comes to that attitudes toward family members who are gay, data from this research might make you feel even more gloomy:
38.7 % reported that they can't accept any of their family members to be gay.
57.9% reported they will teach their children not to be gay.
59.3% of respondents reported that they will try to "correct" their children's sexual orientation if they are gay.
56.4% believe homosexuality can be "corrected" after some kind of treatment.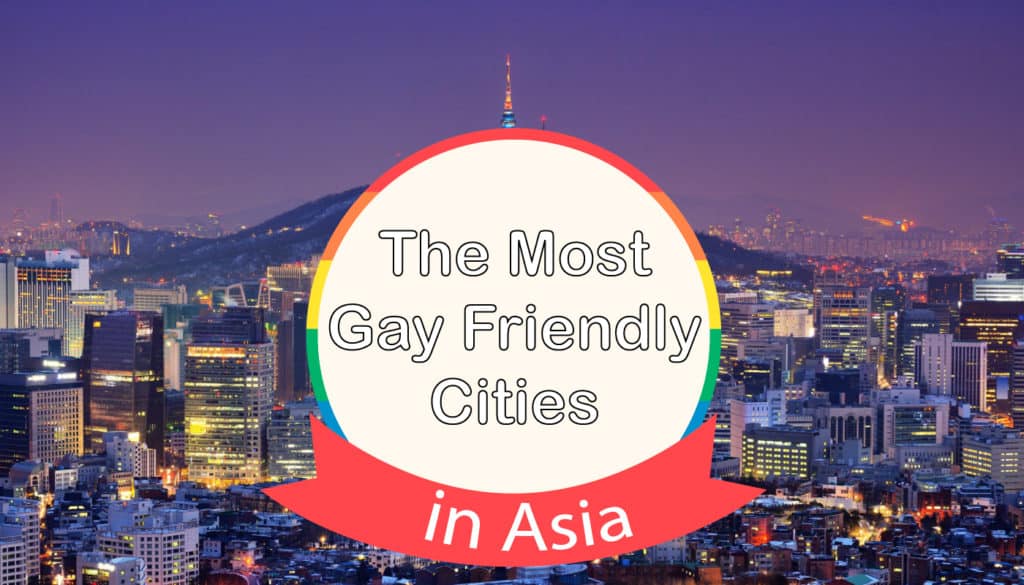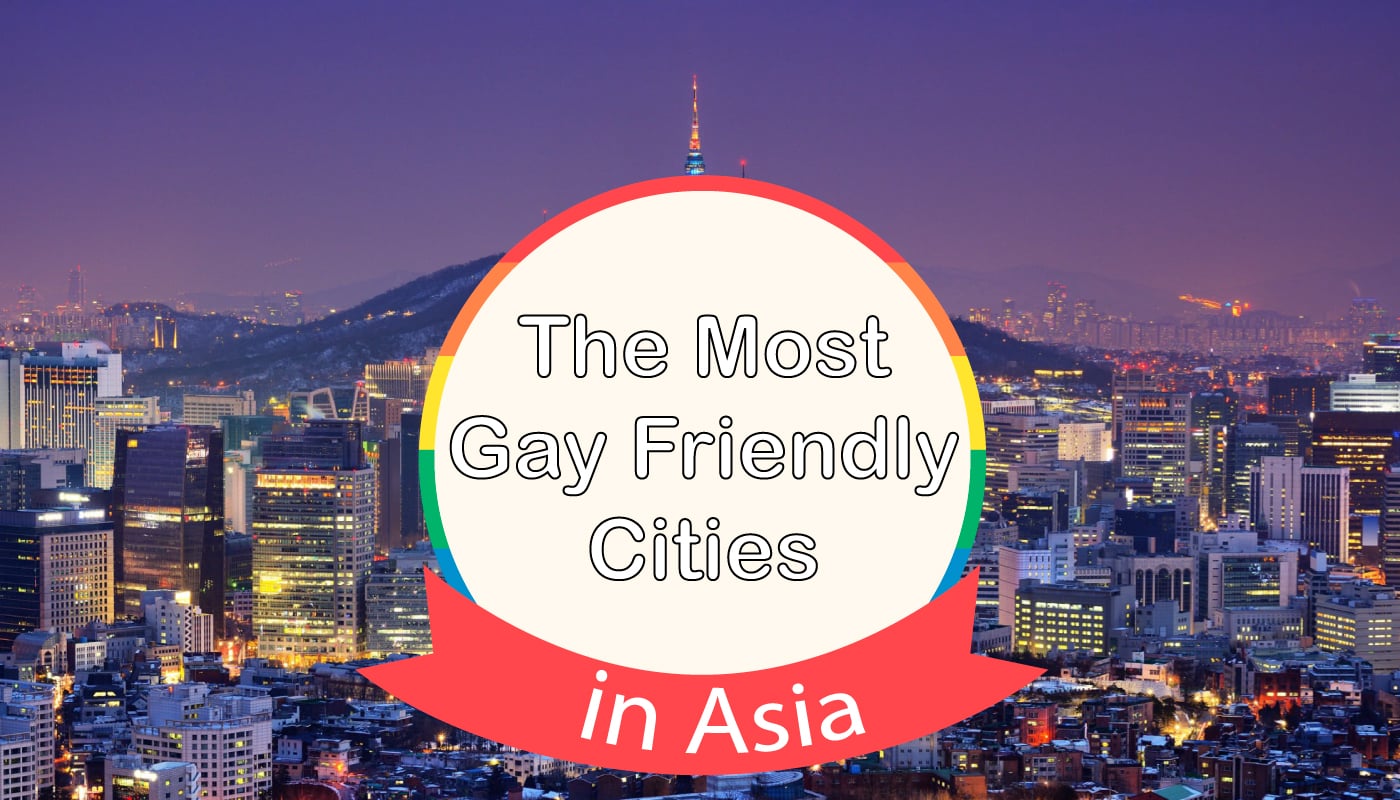 Most of the time, such microaggressions manifest themselves in some inappropriate jokes of gay or rhetorics like" I am a gay-friendly person, but…."
LGBTQ Education in Taiwan
The first time I learned about homosexuality was in a course called "health education" when I was in junior high. I remembered one day the teacher started a lesson by asking us to answer a questionnaire with questions like,
"Do you feel uncomfortable when you see two men walking on the street, hand in hand?"
or
"What if your best friend revealed to you that he or she was dating someone of the same sex?"
After that, we calculated our" homophobia score" according to how those descriptions made us feel uncomfortable.
Then our teacher cited Kinsey's research to teach us how common is homosexuality and how homosexuality was no longer considered a psychological disease, so to those who got higher scores on the "homophobia test", may be the people who need to see a doctor, because although homophobia is not considered mental illness within mainstream psychology, it might be harmful to yourself and your targets.
That's the first time I clearly understood that homosexuality is not unusual.
That was the first time I clearly understood that homosexuality was not unusual. I am not sure how other teachers teach about sexuality in Taiwan, and maybe I am one of the especially lucky ones to have such an open experience, but what I am sure about is that the majority of senior high school students in Taiwan would be taught to at least to respect people of a different sexual orientation because it was written in our senior high school citizenship education textbook that discrimination in workplace or educational contexts based on one's sexual orientation is illegal and inappropriate. These regulations might be broken sometimes but at least most of the citizens in Taiwan understand that discrimination against LGBTQ people on the table is not allowed.
Marriage Equality and Legal Protections for LGBTQ People in Taiwan
Even though several legislators and current Taiwan's current President Tsai Ing-wen openly support marriage equality, same-sex marriage is today still not legalize in Taiwan. despite this, many cities have now allowed the registration of same-sex couple including Kaohsiung(starting from May of 2015), Taipei (June 2015),Taichung (Oct. 2015),Tainan (Feb. 2016), New Taipei City (Feb. 2016), Chiayi (March 2016), Taoyuan (March 2016), Changhua County (April 2016), Hsinchu County (April 2016) and Yilan County(May 2016).
Plenty of Taiwanese doubt that these registrations have any practical meaning, but in some cases, they did come in handy. For example,on November 2015, Taiwan's Department of Labor declared that gay couples qualified to take family care leave to care for their spouse. Also, on Aril 28th, 2016 The Bureau of Consular Affairs allowed the first registered gay couple to apply for a passport for his partner.
Discrimination based on sexual orientation in education and employment have also been banned statewide since 2003 and 2007, respectively, but outside of these two contexts, hates speech is to some degree still legal, but typically would not receive support from the public, as most of the time any hate rhetoric would dismissed and shamed by the younger generation and online community.
A case in point would be Mei-Jiang Kuo who after she delivering a hateful speech towards the LGBTQ community at her church, went viral, causing many people to adapt her speech into rap music and even a mobile game making fun of her.
Taiwan's local media also shows a shift in opinion towards gay rights. Taiwan's own McDonald's recently featured a commercial this March showing a boy coming out to his father, after which received overwhelming public support. On YoutTube the video now has over two million views, with 9,600 thumbs up compared to only 600 thumbs down.
So is Taiwan really gay-friendly? Compared to many other countries in Asia, we are already a really friendly place, but still part of Taiwanese society is still subconsciously afraid of gays which stems from primarily from misunderstanding. Overall, LGBTQ rights in Taiwan are getting better, especially compared to 10 years ago, and we can make it even better by speaking up for respecting and equality.
Photo Credit: ~ ZivE 朱 ~ via Compfight cc
Read More Male Q Guides