More than ever before we have the extra time to experiment with some new sex toys. If you loved learning about your body and giving yourself personalized pleasure before, then you've come to the right place. To keep you busy, we have made a list of the best vibrators for women you should buy to make life just a little more interesting while at home.
Best Vibrators for Women of 2021
The Satisfyer Pro 2 is our choice for the best vibrators for women available right now. It is an XBIZ Award winner masterpiece that can easily help beginners get used to clitoral stimulation.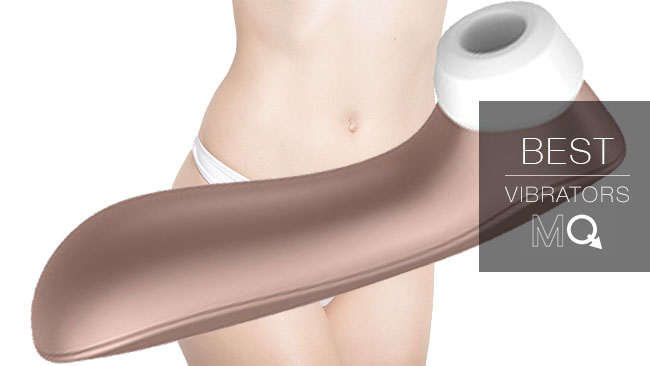 If you like the pleasure received from oral suction but was never sure what to buy for that illusion, then you have just found what you need!
MQ Reader Review:
This is my second Satisfyer and I really have to say that these things have revolutionized my sex life. I always had problems having orgasms and with this toy and the right image in my mind it goes lightning fast. I like to use it while having sex with my partner and think this model especially is great for that. I really would recommend it to any woman and have already been pushing it to all my girlfriends 😀
It operates with a slightly painful vacuum pressure, just enough to get you want more. A grateful user claims it has revolutionized her sex life. No wonder as it has 11 programs from softly pulsing waves to a very intense rumble. It is made of body friendly silicone and runs on rechargeable batteries. I would definitely stress its whisper mode and multiplying orgasms this product helps you to reach.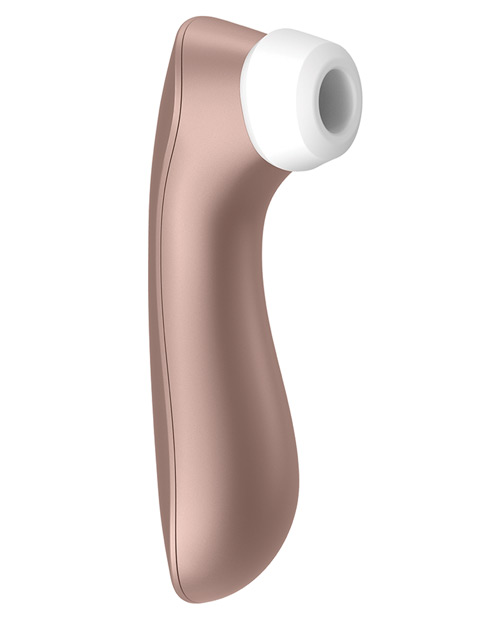 View on: MQ Store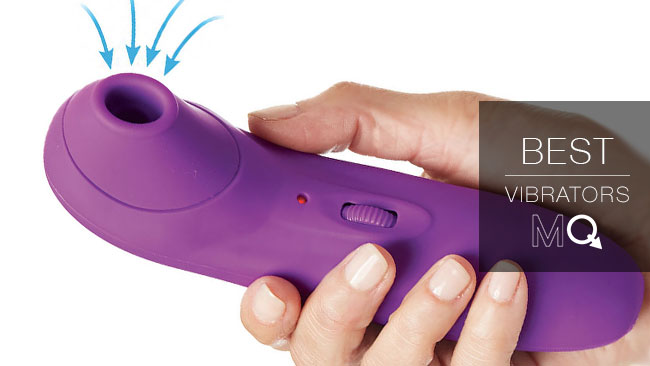 Ever dreamed of a power control wheel that rocks your world while having sex with yourself? This is it! It's super simple. You turn it on, then place the silicone tip opening over your clitoris and in no time you will feel its amazing suction. Feel like increasing the vibrating power? Just place your fingers on the control wheel and go. A satisfied user is happy with the dial which she says makes it super easy to control or lower the intensity if it gets to be too much. It's wireless and rechargeable. Perfect for beginners and perfect for pros, too.
MQ Reader Review:
Oh my goodness. I got this item as a gift. Oh wow! What a pleasant surprise. Much smaller than my other toys. I love the idea that it can be recharged. Plus I am very super sensitive to many materials. Silicone is wonderful for people like me. Toy ranks 5 out of 5 stars!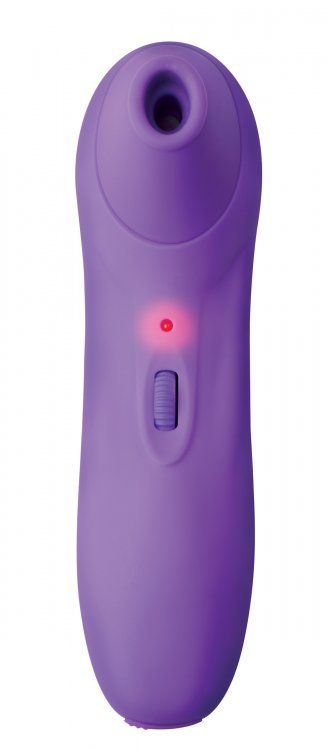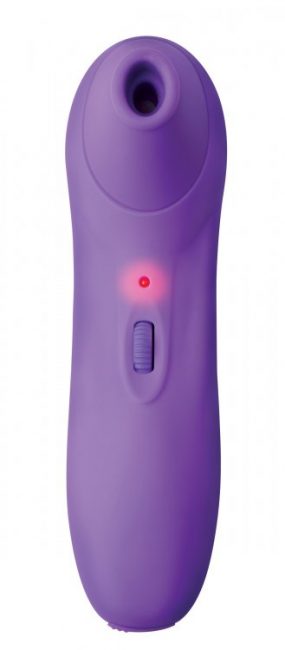 View on: MQ Store

The Shegasm also comes in a Pro version with 3 interchangeable heads and a more modern design. All together it is on the best vibrators for women right now.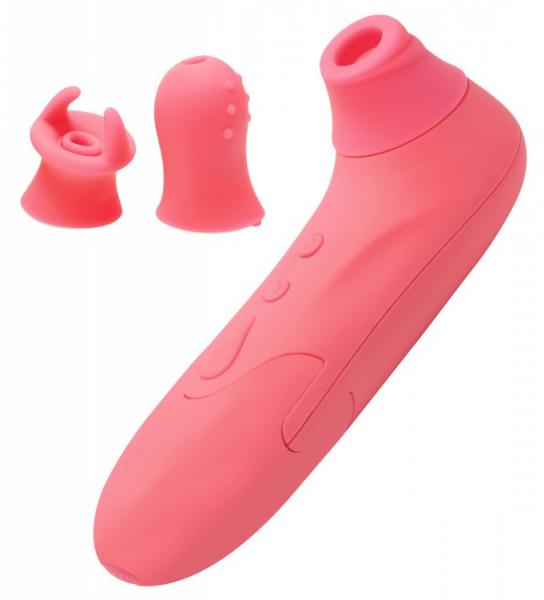 View on: MQ Store

Luxury Vibrators for Women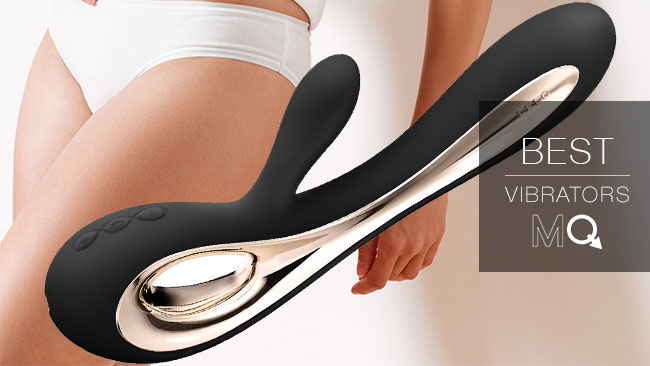 Last but not least let me introduce you to the world's most beautiful dual-action vibrator, Soraya. This device is offering at least multiple pleasures in a sleek and seductive package. It is a beautiful vibe with a very whimsical shape. It has 8 unique vibration settings, and a velvety finish. If you have the money to spend, it is absolutely the best vibrators for women looking for quality over all else.
MQ Reader Review:
Love this rabbit vibrator. Powerful, great design, and easy to charge. It helps me relax when I am tired. Depression's greatest cure.
Soraya seduces you with a long, very sexy build-up, and her shape and the placement of the clitoral stimulator keep the good times rolling. She also has a plethora of settings to experiment with, including some very unique sensations. Comes with a country specific charger in an award winning packaging, ensuring the highest standards in quality and design.
View on: MQ Store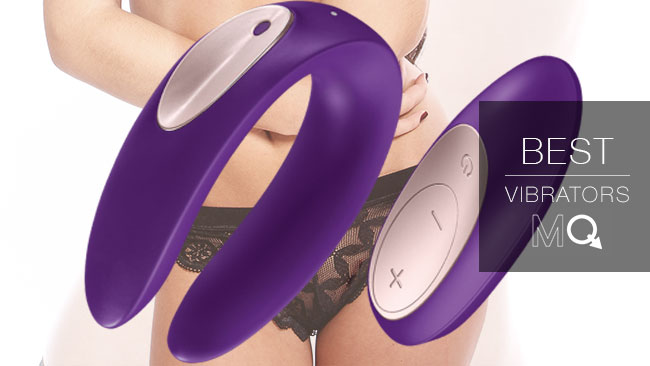 If you prefer tingling vibes, targeted pressure and the feeling of added tightness just pressing-a-button away, then you must grab the remote of this beauty that deserves a top spot among those female vibrators that are to enjoy with a partner.
MQ Reader Review:
My BF got us one of these! I got it today, and it is amazing! I cant wait until we play with it together. I had 4 orgasms by myself, it will be awesome when we get to play together!!! And if he has the remote and I wear it while we are out, it will always be a delightful surprise when he hits the button. Yes ladies, you will squirt with this, so be careful in public.
It has 10 vibration settings providing you with an exciting upgrade to your sensual world. It can surely drive the penis, the vagina and the clitoris to simultaneous ecstasy. If we can rely on an adventurous Partner Plus owner, then a heads-up for all: 'If my partner has the remote and I wear it while we are out, it will always be a delightful surprise when he hits the button. Yes ladies, you will squirt with this, so be careful in public.'
View on: MQ Store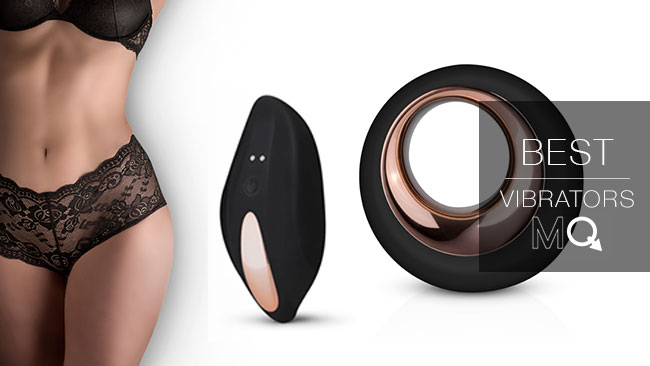 This product is simply vaginally thrilling. A sexy pair of panties with a pouch to slip in a small and discreet vibrator. The remote control lets you or your partner turn you on any time and anywhere!
Rebel Womens's Vibrating Panties
MQ Reader Review:
Vaginally Thrilling – My vagina has never felt this amount of pleasure! It's like double penetration except better. The vibrator is extremely discreet and amazingly quiet. the only thing that made a noise was me. My vagina loves it! All of the speeds are just cum worthy!
This lovely device is economic and curves to the shape of your clitoris. The remote control lets you choose form 12 different vibration intensities and variable modes. It is extremely discreet and amazingly quiet: the only thing that will make a noise is you screaming from the full body orgasms you will have.
View on: MQ Store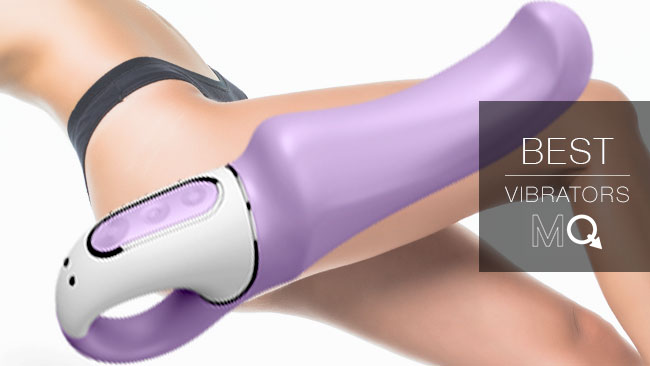 Rumor has it that in terms of vibrator lovers there's always been a breaking up into clitorial and g-spot stimulating branches. Now, I want to show you why it is worth trying the latter. Charming Smile's secret is in its pleasingly curved shape and Silk Touch surface with a satin finish and the little handle at the end. Not sure which level to start your journey with?
MQ Reader Review:
Buy it, open it, and just have fun. That's how it was for me 🙂 – Tam
Go for the lowest setting and let yourself explore all the vibration programs that are made up of 6 intensities and 6 heavenly rhythms. As the vibes are perfectly distributed over the entire shaft, they intensely stimulate in both the tip and the lower part as well. I bet it will not take you long to figure out why this beauty is called charming smile. For those looking for a premium experience, it is one of the best vibrators for women, period.
View on: MQ Store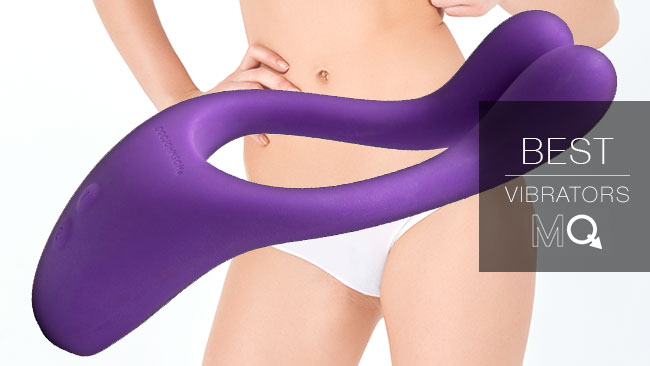 Seeking something that doubles your pleasure and your fun? Intercourse, oral sex, titillating the nipples? Either for solo female play or for pleasing your partner, this massager is doing a first-class job on both internal and external stimulation.
It's worth trying the firm but flexible arms on the clitoris and nipples. It comes with three powerful motors and seven mind-blowing massage patterns. It is one of the best vibrators for women looking a different feel. Let's not forget about the base controls and its black satin storage pouch. According to a delighted user, Tryst will get you become a vibrating mess having weak in the knees orgasms! Tempting, isn't it?
View on: MQ Store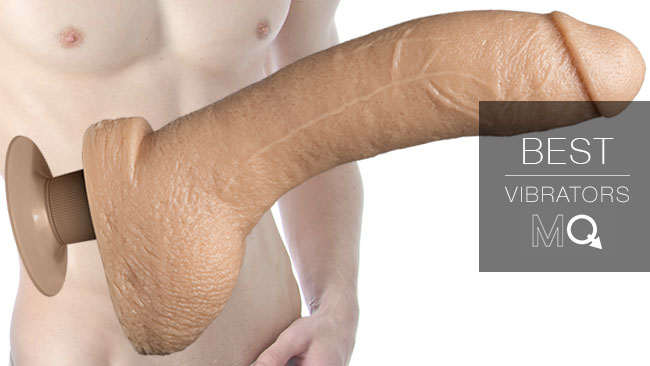 Let's admit that giving realistic vibrators a shot is an absolute must for real hedonists! This dildo will help you live out your porn star fantasy as it is molded directly from Jeff Stryker's hard 10″ cock and plush balls, not to mention the most lifelike material in the world, UR3 it's made of.
MQ Reader Review:
Best dildo I've ever purchased. So realistic and it completely fills you up. INCREDIBLE!
Getting interested? Then let me tell you that the balls even jiggle and move when touched. If you're new to bigger sizes, this is it!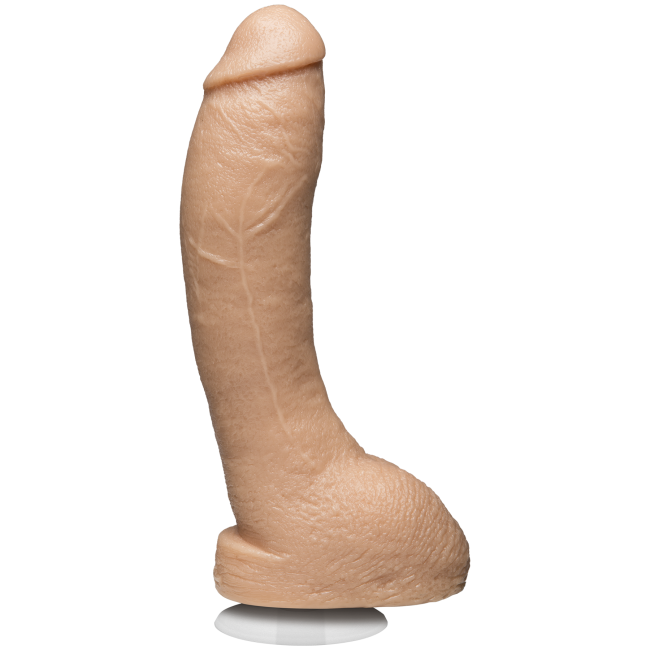 View on: MQ Store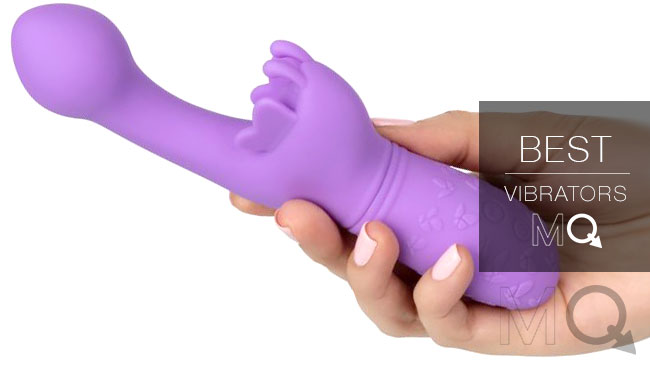 Who doesn't know the flattery feeling we call butterflies the stomach? That recognizable and odd sensation deep in your gut? We know even better and it's called Butterfly Kiss! It is the ultimate in total feminine arousal.
MQ Product Review:
This was my first time buying a toy, so I decided on something that didn't look too scary and that had good reviews. Boy did I make the right choice! The 9 vibration settings are great. There's so many to chose from and any one I chose makes me cum so quickly! It is a little bit loud so I would suggest using it when you're alone but that doesn't bother me much. Overall this is a great toy!
Using it will definitely increase your heart rate and give you shivering thanks to its three powerful ascending speeds of vibration and optimum fluttering wings with tantalizing antennae. Once again, this year it takes a spot of the best vibrators for women. The tear drop style head is great on the g-spot and the wings on the butterfly stimulate the clit. Trying this device will give you butterflies, well, not only in your stomach.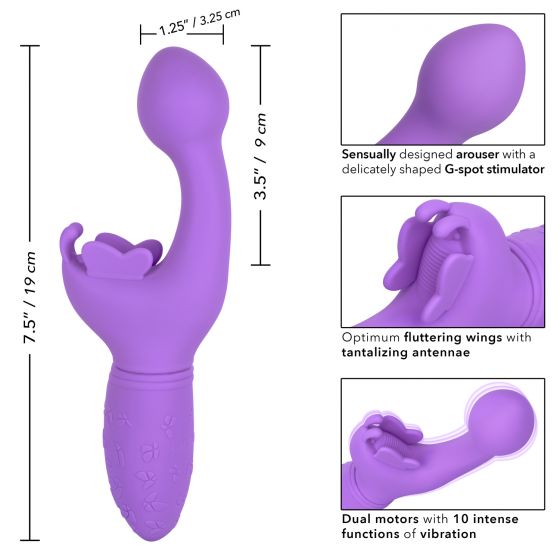 View on: MQ Store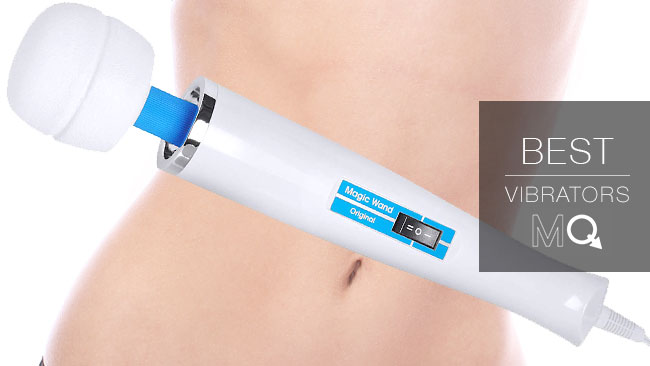 Believed to be the most powerful motorized sex toy on the market, the Magic Wand is perfect for everyone longing a very powerful impression. It can be applied onto major muscle groups such as your neck, but if you want a more personal massage experience, then take a good look at it and think of your muscles down there.
MQ Reader Review:
Amazing – Skeptical about this product at first and then I used it….Absolutely AMAZING!!!! Well worth the money!
Despite being only an innocent body massager, it can easily be turned into a magical dildo! One that is definitely placed high on the best vibrators for women. A happy user says it is large and can be cumbersome, but it can also be quite powerful for the more sensitive types. Once you commit to trying it, your bedroom life will never be the same.
View on: MQ Store

How to Keep your Vibrator Clean
After using your vibrator, be sure to wipe it with a cloth with soap and hot water. Because some vibrators are NOT water proof, you should be extra careful to check before.
Toy Cleaner is the easiest way to keep your vibrator fresh and free of germs. They work by disinfecting your toy, and warding off any fun smells. Toy cleaners are designed to play safe with common sex toy materials so they won't break down over time. It is the easiest way to keep your toy fresh and safe.
View on MQ Store

Read More Female Sex Toy Buyer's Guides
---
---
---
---
---
These are a list of Miss Q's Best vibrators for women you can buy right now. For any questions about picking the right toy for your needs feel free to email us, or leave a comment below. Also, for more help choosing the best sex toys, be sure to check out some of our other great guides below!