Best G-Spot Vibrators to Buy in 2023 for Ultimate Female Orgasms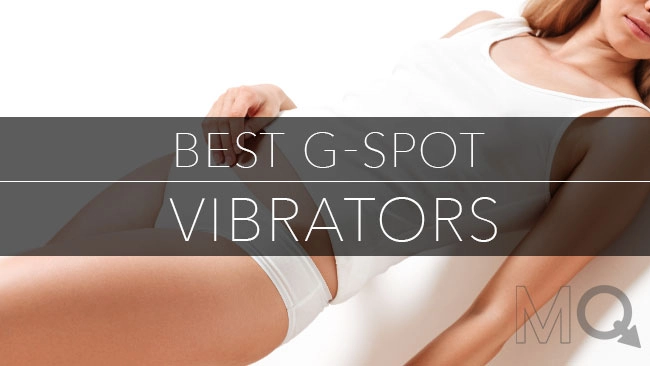 Using a G-spot vibrator can give you better stimulation which translates to a targeted, pleasurable touch to this specific area. Below I will introduce you to the ten best G-spot vibrators that can help you discover better orgasms!

Where is my G-Spot?
The G-spot is known to be magical, yet is sometimes doubted to exist. Yes, every woman has it. The G-spot on the roof of the vagina is about 2.5 to 3 inches inside at about 12 o'clock when lying on your back.
This special spot is something all women should learn to explore. How? The easiest way is with the help of the best G-Spot vibrators which are shaped and designed to hit the G-Spot in the most effective way!
What are the Best G-Spot Vibrators?

The best G-Spot Vibrator for most people is the Satisfyer Vibes Charming Smile. In terms of design, and pure ability to target the G-spot and bring you to orgasm, it is the top vibrator we have tested this year.
Satisfyer Vibes Charming Smile G-Spot Purple Vibrator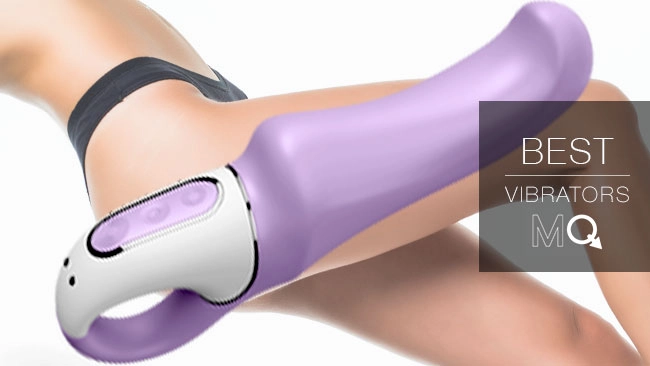 The Charming Smile's secret is in its pleasingly curved shape and Silk Touch surface with a satin finish and the little handle at the end.
Not sure which level to start your journey with? Go for the lowest setting and let yourself explore all the vibration programs that are made up of 6 intensities and 6 heavenly rhythms. As the vibes are perfectly distributed over the entire shaft, they intensely stimulate in both the tip and the lower part as well. This one is one of the ten best G-spot vibrators, I bet it will not take you long to figure out why this beauty is called a charming smile.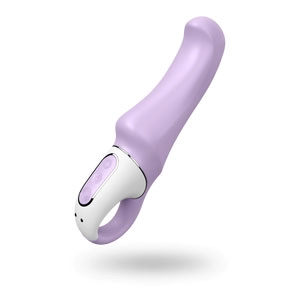 View on: MQ Store

Lelo Gigi 2 G-Spot Vibrator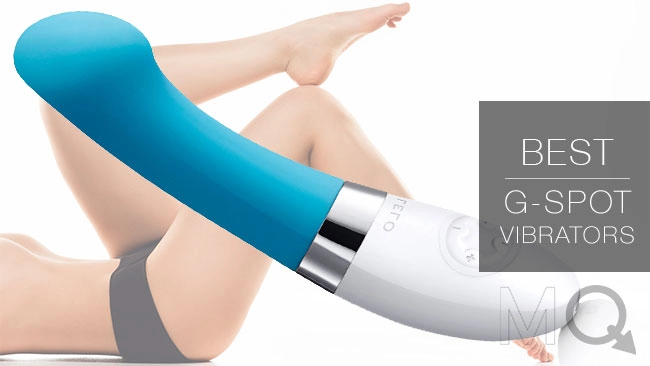 If you aren't "most people" and you are looking for the absolute top experience regardless of price, then the Lelo Gigi Series 2 is the G-Spot Vibrator to get. This vibrator is a revamped classic favorite: it's an enhanced version of LELO's wildly popular G-spot vibrator, featuring a signature flattened tip rests perfectly on the G-Spot for maximum stimulation of your erogenous zone.
It comes with even softer silicone, a fully waterproof design, and a 100% increase in power. Its 8 different vibration patterns will lead you on a waltz into ecstasy, where the intensities of pleasure become impossible to describe.
MQ Reader Review:
"I had the 1st Gigi and I thought it was fantastic. In fact, it was my all-time favorite g-spot vibrator. This toy was always awesome for both clitoral and G-spot, but now with the extra power, it just blows me away. And, still has all the great qualities of the first one (silky texture, perfect g-spot curve, and flat, rounded head that feels so great against the g-spot). Plus it is rechargeable, which I really like. Gigi 2 is now my fave go-to G-spot vibe."
It is rechargeable, whisper-quiet, travel-friendly, and its flat head is also great for great clitoral stimulation. If you are looking for the best g-spot vibrator money can buy, then the Lelo Gigi is for you.
Waterproof
Rechargeable
8-Speed Vibration Mode
Gen-2 Vibration Motor
Super-Soft Silicone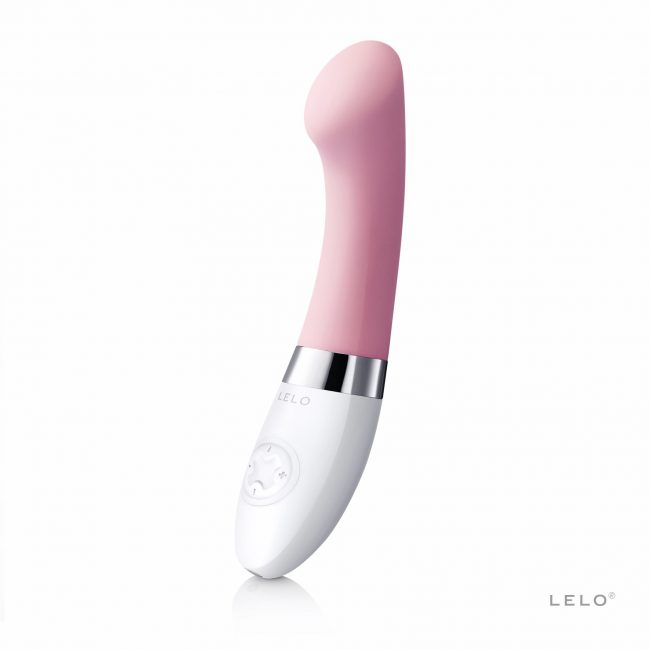 View on: MQ Store

Satisfyer Vibes Master XXL Vibrator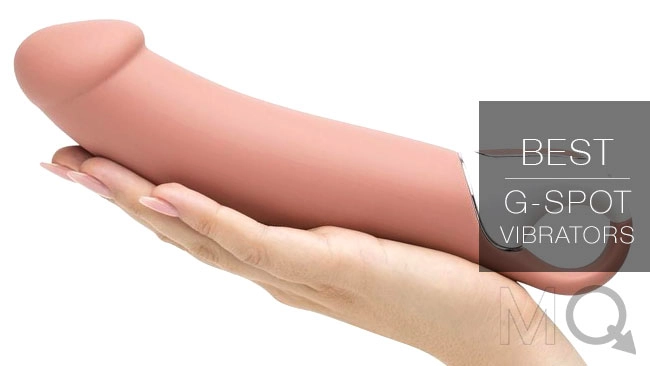 Looking for just the right dimensions and a generously proportioned toy? The Master XXL simply tempts you with its size and gives a satisfying "Full" feeling. This has a good reason for being listed among the ten best G-spot vibrators.
MQ Reader Review:
"Oh my God!! I didn't expect it to be so big, insane… I just unpacked it, charged it, slipped it in, and off we went. My god this toy, it hits my g-spot every time! One orgasm after another I stopped counting after 3. I want my boyfriend to try it out with me :).
Given the 12 powerful vibration settings and its diameter of 1.75 inches, it is very easy to believe that this master model will leave you completely filled. The Master XXL is made of skin-like silicone, has a waterproof finish, and comes with rechargeable batteries.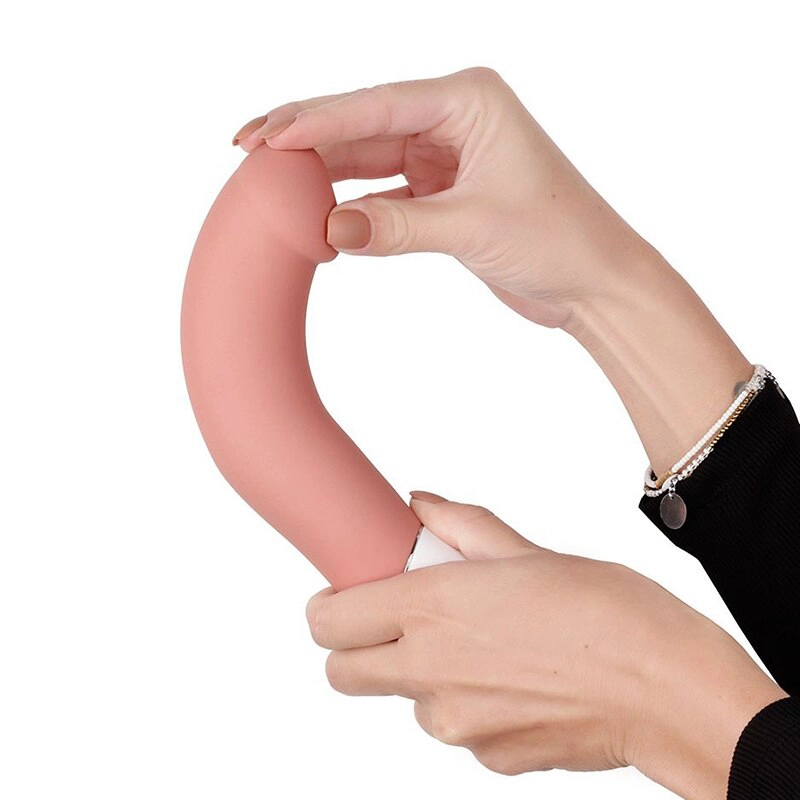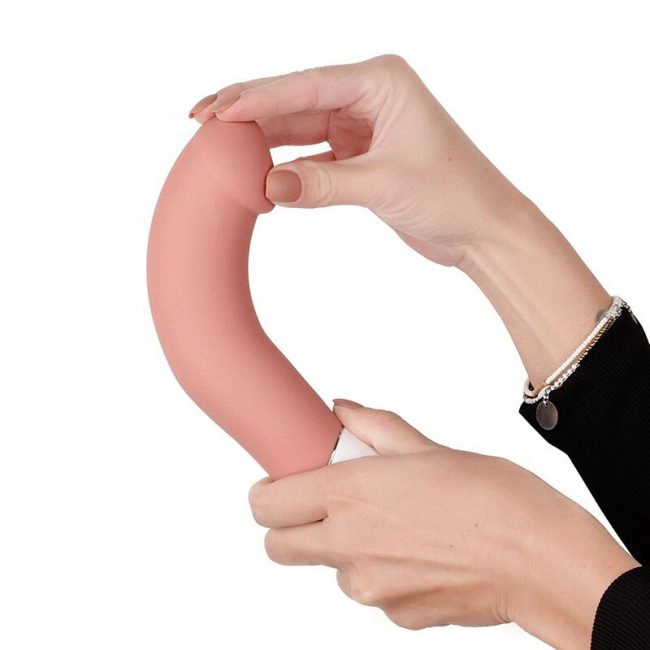 Minimalist natural design with a slight curve, mixed with a wonderfully slippery finish makes it a must-try. We can guarantee that things will get especially wet and wild.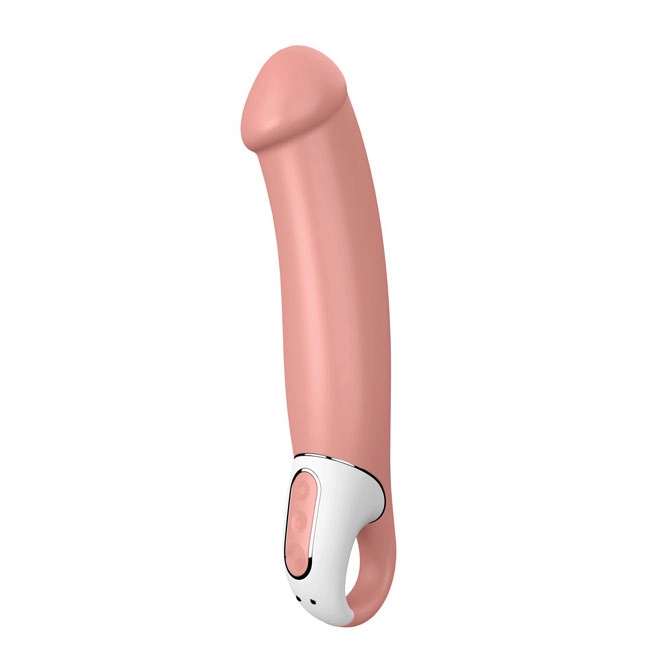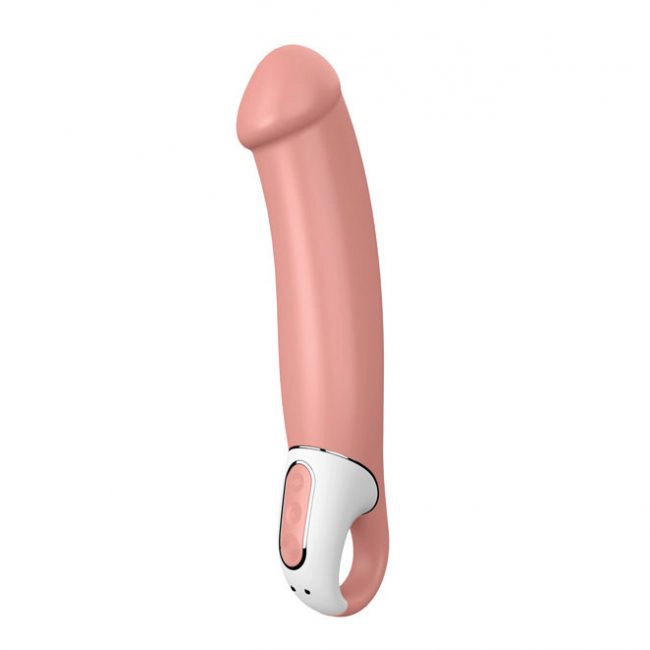 View on: MQ Store

Fantasy For Her Flexible G-Spot Vibrator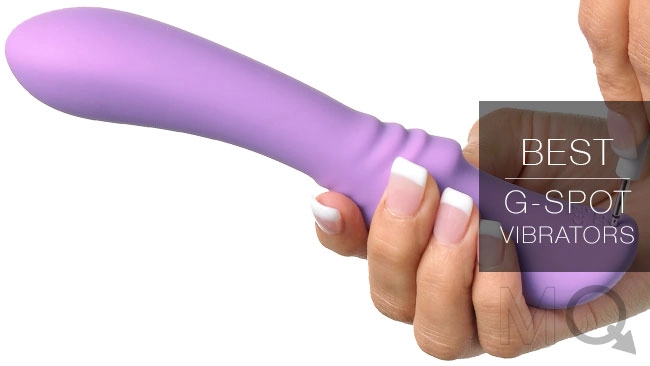 When you are stuck at home there is nothing better than this purple, playful pal to cheer you up! This pleasurably curved vibrator is bound to get the sun shining for you. It has a wide ribbed shaft attachment for excellent G-spot stimulation.
It has multiple tingly vibrating programs and a practical retaining ring with an integrated control panel helping you find your favorite vibe intuitively at the push of a button. The vibes are perfectly distributed over the entire shaft so that they intensely stimulate in both the tip and the lower part as well.
The material quickly adjusts to your body temperature. Even if you feel like your G-spot is on fire, this friend, one of the ten best G-spot vibrators won't give you a cold shoulder, I promise.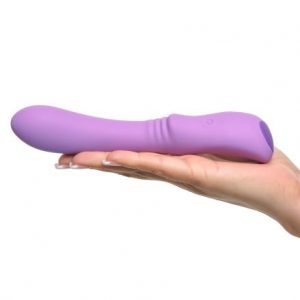 View on: MQ Store

Noje G Slim Rechargeable Vibrator Wisteria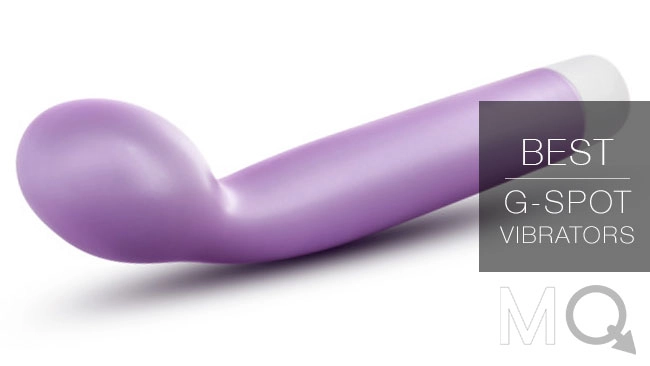 This beauty coming with a smooth seamless design is angled for perfect, G-spot stimulation! Its sleek design includes an angled head that can deliver more power to your G-spot for earth-shattering orgasms, it might become your must-take wherever you go from now on.
MQ Reader Review:
This is my first toy for the g-spot. So far it works great! I love the various speeds. I would recommend this product to anyone else who is looking to add some spice to their fun in the bedroom!
The good news is that don't need to leave it outside while in the shower as it is waterproof. You can control its multispeed vibrations with the twist of its base.
The extra-long handle gives you a satisfying grip that is easy to angle and maneuver. For the price and simplicity, it is another top pick for the best g-spot vibrators you can buy right now.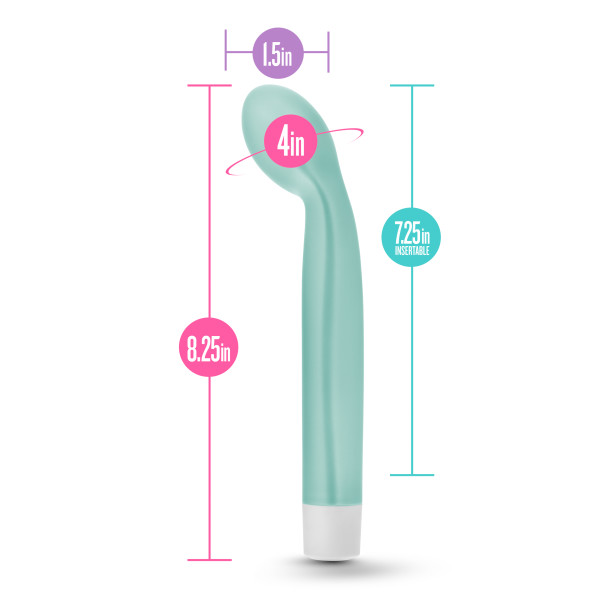 View on: MQ Store

Neon Luv Touch Slender G Pink Vibrator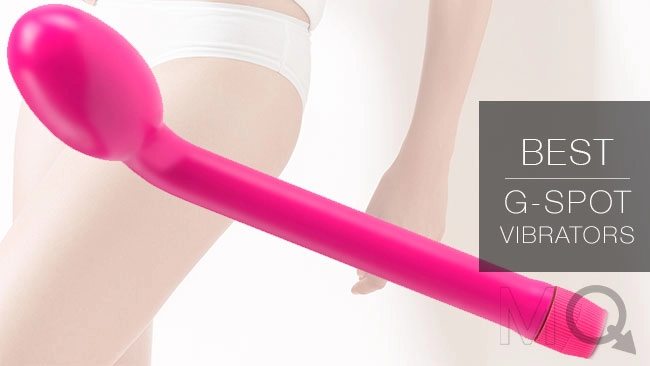 When wanting to turn bath time into pleasure time while you are in the mood for a little party, no need to search any further. The incredible Neon Slender G vibe will certainly give you just the right touch of satisfaction with a super silky Luv Touch coating.
MQ Reader Review:
Recently bought this. It is my first toy and honestly, I was surprised. I just put it to use and WwowW! I'm a very "clitoral" girl, and this got the job done, I came so fast. This is a great product! It's a good length and width for a vibe, has a very soft coating over it. A guaranteed A+++. I always judge a product by reviews, you won't be disappointed!
This powerful multispeed vibe has an ergonomically curved tip for amazing stimulation. Don't worry about the noise as it doesn't make much! Choose a speed that is right for you and let the silent vibrations whisk you away. Works even better with a little lube for an extra wet, extra wild encounter. Try one of the ten best G-spot vibrators: neon up, and attend your best solo party ever!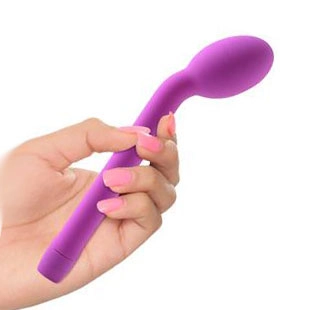 View on: MQ Store

Lucid Dream No 14 Multi-Speed G-Spot Vibrator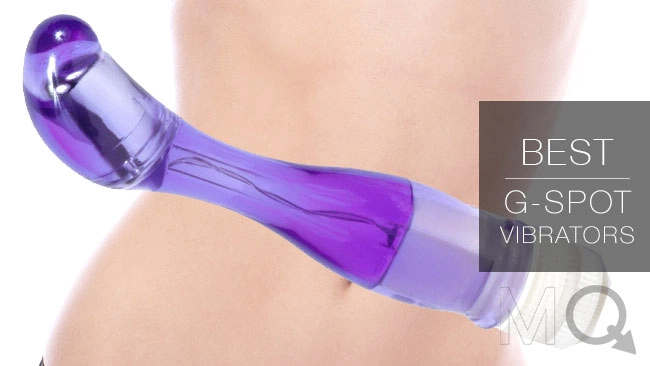 Check out this waterproof multispeed massager said to truly be a dream come true. Listed among the ten best G-spot vibrators the curve and shape of its bulbous head is specifically designed to deliver incredible G-spot stimulation, and the shaft is ergonomically shaped to fit the curves of a woman's anatomy.
Ever wondered what the key to the right vibration concentration is? Well, it has to be at the tip, that is right where women can most enjoy the vibes. This massager has multi-speed vibrations and its firm yet flexible body makes hitting the right place much easier. You can control the speeds easily with a simple spin dial at the base, but you won't be able to control your orgasms, especially in the shower, trust me!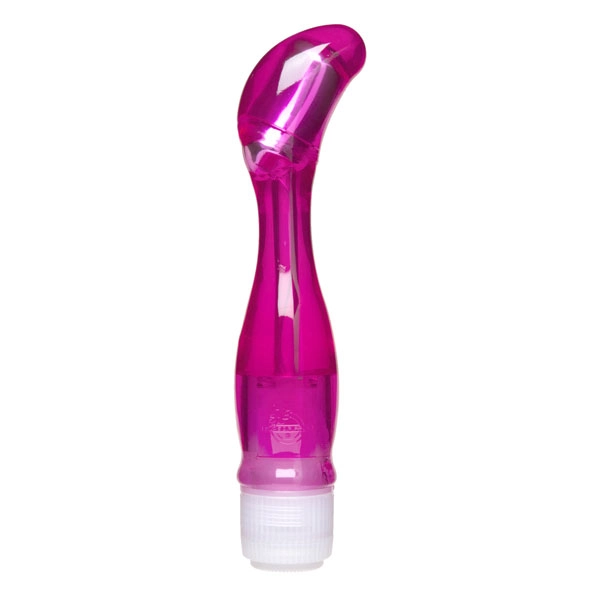 View on: MQ Store

Butterfly Kiss Vibrator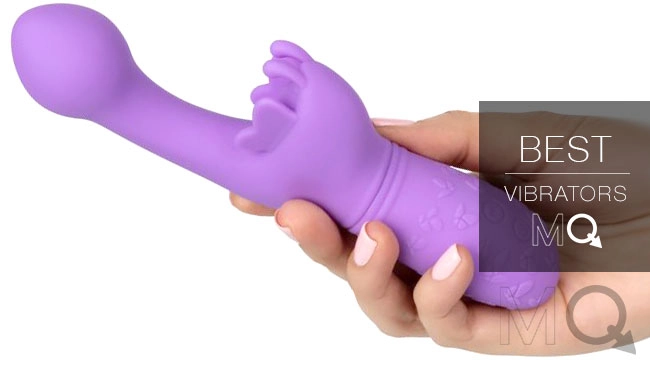 Who doesn't know the flattery feeling we call butterflies in the stomach? That recognizable and odd sensation deep in your gut? We know even better, it's one of the ten best G-spot vibrators and it's called Butterfly Kiss! It is the ultimate in total feminine arousal.
Using it will definitely increase your heart rate and give you shivering thanks to its three powerful ascending speeds of vibration and optimum fluttering wings with tantalizing antennae.'The teardrop style head is great on the G-spot and the wings on the butterfly stimulate the clit.' Trying this device will give you butterflies, well, not only in your stomach.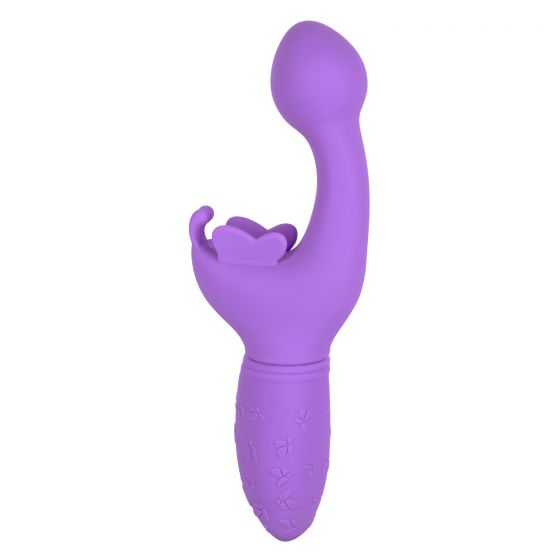 View on: MQ Store

Best Non-Vibrating G-Spot Stimulators
Sometimes the simple answer is the most useful. In this case, a traditional non-vibrating G-Spot massager can come up against the best g-spot vibrators for some serious competition. These are our picks of the best manual G-Spot massagers.
Icicles No 24 Glass Dong 6 Inches – Pink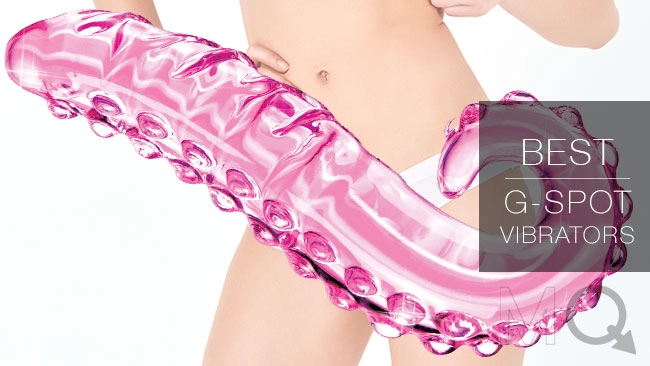 Elegant, upscale, exquisite. This luxurious line of glass massagers will leave you breathless. Each hand-blown Icicle glass wand is sleek, unique, and made to play hard. Run the wand under warm water or place it in the microwave to heat things up. Chill it under cold water or put it in the freezer for a cool sensation.
You can even throw it in the dishwasher for a quick shower after the fun and share it with others afterward. The best way to reach a super swift orgasm is by angling the ridges to reach your clit.
MQ Reader Review:
"Shaped like an octopus tentacle. The curved tip is great and the angle the ridges to reach your clit. You'll be cumming in no time. I love glass toys because they are Eco-friendly, hypoallergenic, and easy to clean which means they are shareable. I stick it in the freezer for a true icicle feel that sends me over the edge in no time." – KittyKat
Are you still wondering why it is among the ten best G-spot vibrators? Its finger hold is super practical and ensures that you wouldn't lose grip of the toy during play. This glass dong's total length is 6″ inches of which about 4.5″ inches can be used for penetration.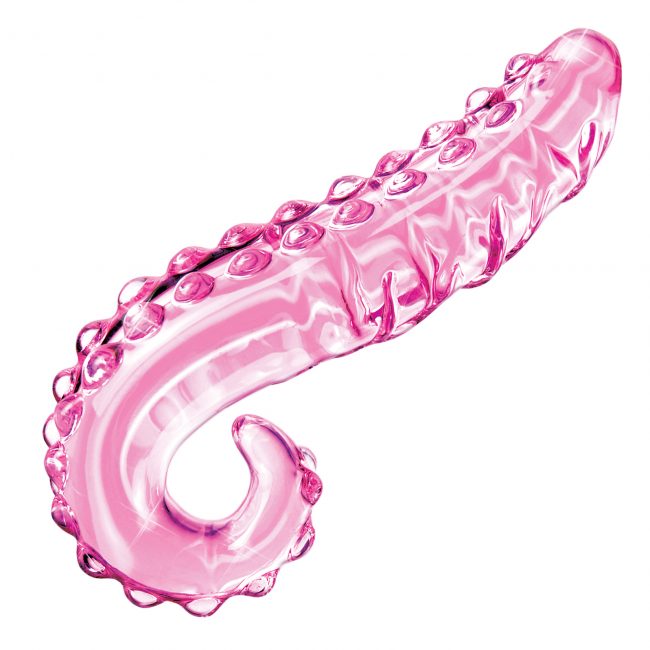 View on: MQ Store

The Icicles Series comes in a variety of textures, shapes, and sizes to choose from. You can see more variations here: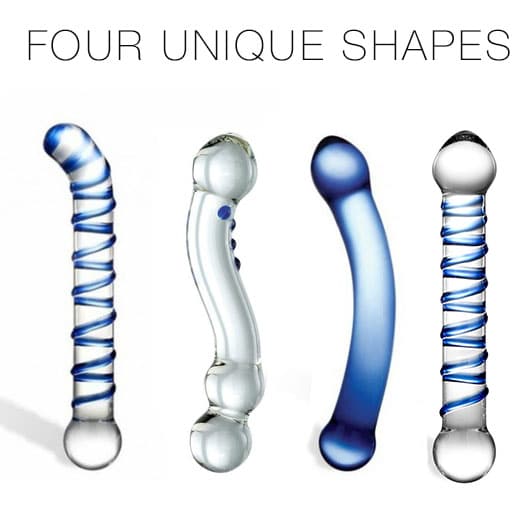 View on: MQ Store

$44.87 – $48.97Select options
Little Dragon Silicone G-Spot Dong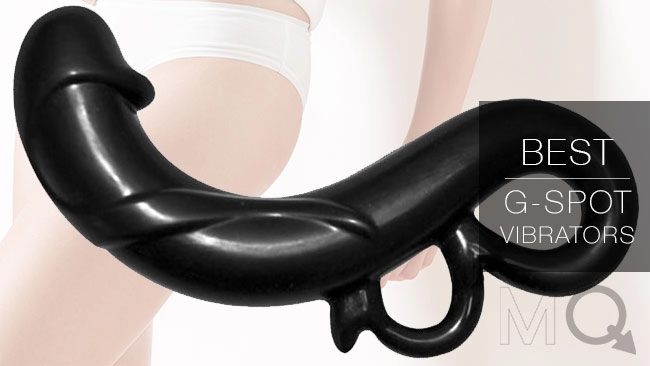 Wanna know what the most special feature of this sensual dildo is? It's designed with your anatomy in mind. The Dragon is a great toy for stimulating your G-spot to get you ready for vaginal pleasure. It hits your G-spot and tickles it like no other toy, including the clitoral area.
MQ Reader Review:
"Ohhh! I love the shape, feel, material everything! Sooo easy to pop my bottle on this toy! Love it!"
Designed with a comfortable handle that perfectly holds the fingers allowing maximum throbbing pleasure. This being one of the ten best G-spot vibrators, my opinion is that you do not need lubrication with the Dragon, simply arouse yourself with your partner through kissing and touching and you are ready for it. Having it inside while getting clitoral stimulation will make you reach a mind-blowing orgasm.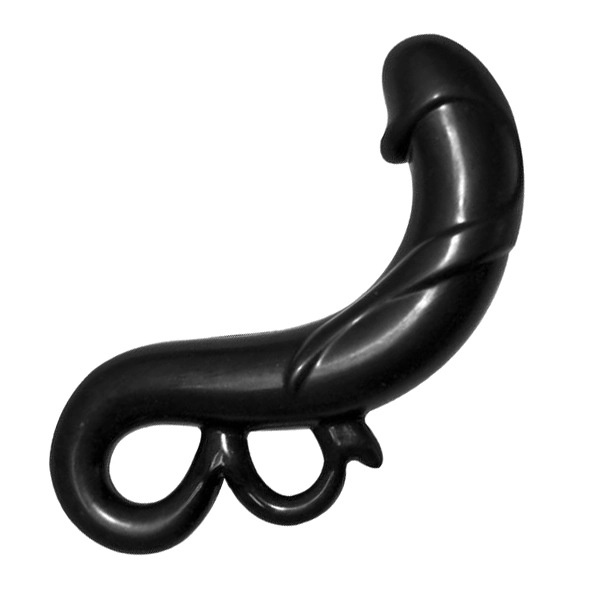 View on: MQ Store

Use a Lube with Your Vibrator For Smoother Stimulation
To get the most out of your new vibrator, we recommend pairing it with a quality lube. The Right lube will help make using your toy more confutable and smooth – and even multiply its sensation!
Our favorite lube to use with Female Sex Toys is Pjur Woman. It is designed specifically for vaginal play and sensitive skin. It is tasteless, odorless, and non-toxic. The water variant is extra smooth and plays friendly with all toys.
Tasteless, Odorless, and Non-Toxic
Hypoallergenic
Designed Vaginal Play
Plays Well With All Toys
Water-Based

View on: MQ Store

Use an Enema to Prep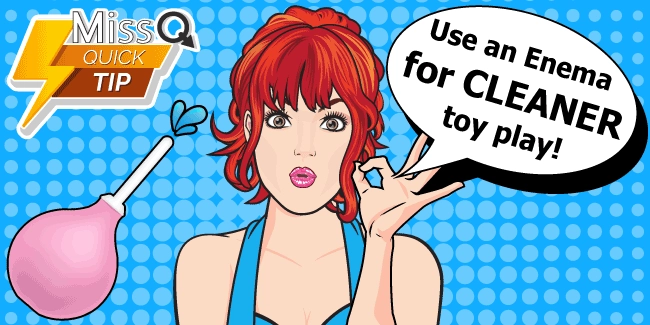 For those looking for an extra degree of cleanliness, consider using an enema. Douching before using your new toy will help give you extra peace of mind, improve hygiene, and protect your toy in the long term.
Removable Enema Tip
Smoothed Tube for Easy Insertion
EZ-Squeeze Enema Bulb
4 Sizes to Choose From
How to Clean Your G-Spot Vibrator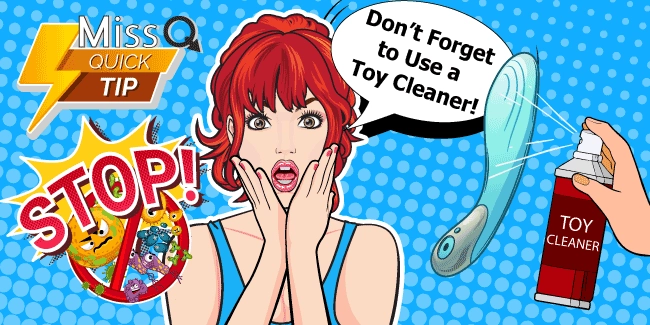 Using a toy cleaner is essential to keeping your vibrator fresh and safe. Toy cleaner works by killing any germs and funny smells that might be lingering behind, even after washing with soap and hot water.
Toy cleaner is a great way to keep your toy fresh, hygienic, and odor-free.
View on MQ Store

These are our picks of the best G-spot vibrators of the year. Do you have any favorites we forgot to mention? Let us know in the comments below!
Read More Female Sex Toy Buyer's Guides