Best Penis Sleeves & Penis Extenders of 2023 [Answered]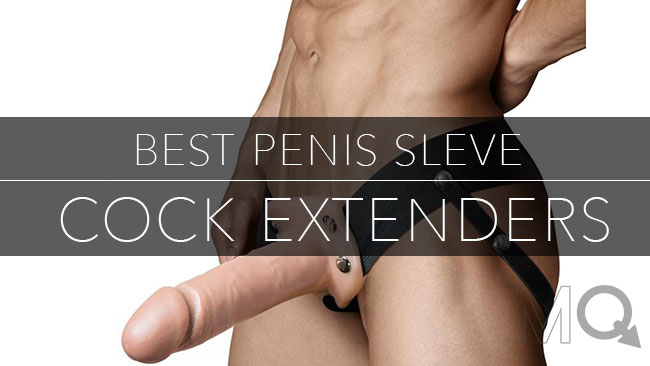 Looking to make your penis longer and harder naturally? Do you want to increase your size and up your performance? This is our list of the best penis sleeve and penis extensions for men.
What is a Penis Sleeve Extender?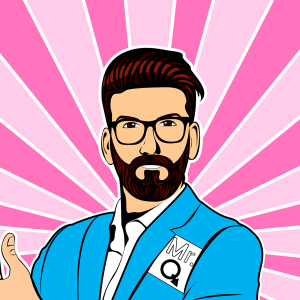 Cock extenders or "penis sleeves" provide artificial size enhancement in both length and girth. These are typically in the form of a sleeve for penis extension or a hallow strap-on extension that slides over the penis to increase size.
Penis sleeves can also enhance the penis by adding texture, enhancing its shape, or adding vibration.
Types of Penis Sleeve Extensions

Penis sleeves are typically elastic, hallow sleeves that slide over the penis shaft. Generally, penis sleeves come in 3 mains types:
Ball-Strap Penis Extenders

work by sliding over the penis, with a ball strap that wraps behind the ball sack to stay in place.

Strapless Penis Sleeve Extenders

slide over the shaft and rely on suction.

Harness Strap-on Penis Extenders

– worn with a belt of the body harness which wraps around the waist.
First, apply lube to the inside of the penis sleeve. This will give you the most comfort and maximum stimulation.
Next, slide the sleeve over your penis and wrap the ball strap or harness into place.
Finally, add some lube to the outside of your penis sleeve and you are good to go!
Best Penis Sleeve Extensions


The best penis sleeve extension for most people is ball-strap penis sleeves. This is because they are the simplest design, are quick to put on, and give the desired size enhancement most people are looking for. These Penis extensions slide over your cock, and are held in place by a strap the tucks behind the balls.
Performance Plus Silicone Penis Extender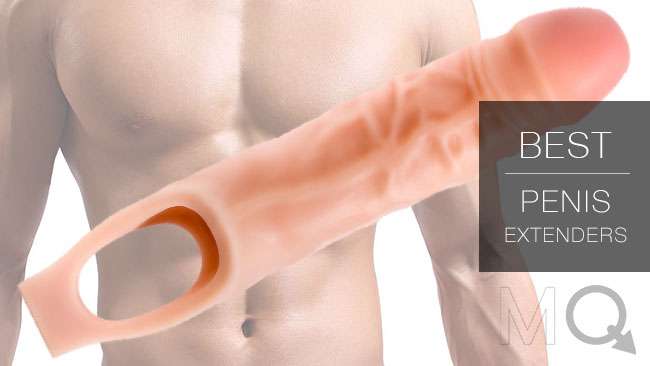 The Performance Plus is a 9-inch beast that increases not only your natural length but girth. The hollow inside allows for penises up to 6 inches in length and 2 inches in girth. The inside of the penis sleeve has ribbings to create extra suction and a greater sensation for the user.
The ball strap is elastic and easily wraps behind the balls to stay in place. Overall, it is the best penis sleeve in terms of price, size, material, and overall quality.
Features: Wrap-Around ball strap
Material: Platinum Cured Silicone
External Length: 9 in. (22.85cm)
Girth: 2in. (5.1cm)
Internal Length: 6 in. (15.25cm)
View on: MQ Store

Fantasy X Vibrating Real Feel Penis Extension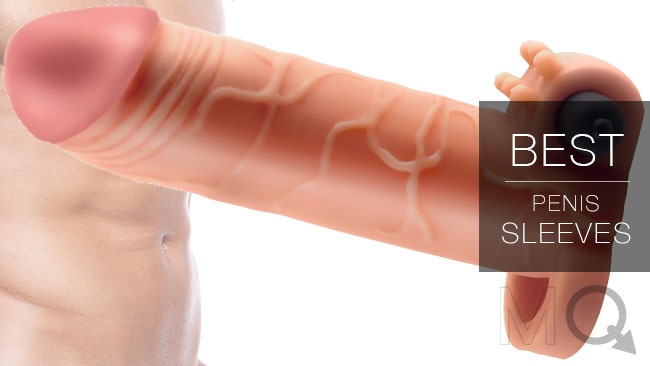 This strapped penis sleeve lets you choose from 1 or 2 inches of extra length in addition to extra girth. This bottom lasso wraps smoothly around the balls to hold it snuggle in place. Best of all, the base of this cock sleeve has a built in vibrator for a bit more buzz and stimulation for you and your partner.
1 or 2 inch Extension
33% Extra Girth
Strapped on ball harness
Built in vibrator
View on: MQ Store

Daddy Cock Sheath With Balls From Oxballs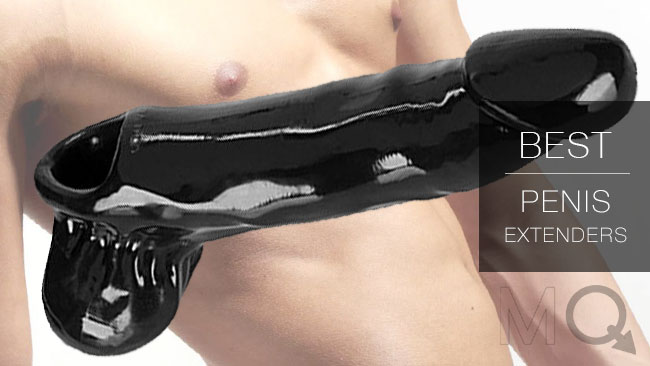 For even more length, the Daddy Oxballs Cock sheath goes even bigger, giving a whopping 10 inches in total length. In addition to the ball-strap, the Daddy also has a ball pouch that cradles your balls, providing both penis and ball stimulation. The cock sheath has a 6.25in inner-cavity, and an induced adjustable stopper to personalize the inner cavity to your length. If you are looking for something bigger, and more challenging, the Daddy Oxballs is one of the best penis sleeves you can buy.
Length: 10in (25.4cm)
Inner Length: 6.25 (15.88cm)
Features: Ball Cradle, Adjustable Stopper
Material: Flex-TPR
View on: MQ Store

Size Matters Clearly Ample Penis Enhancer Sheath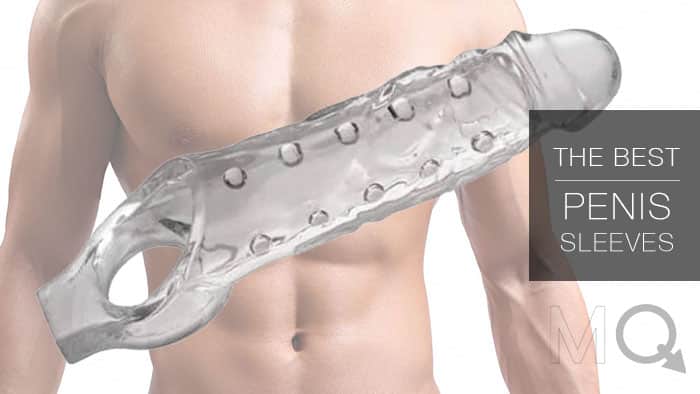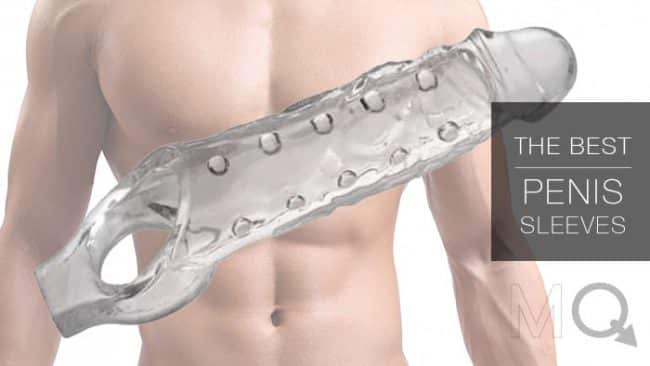 The Size Matters Penis sleeve works like other penis extenders on this list, with one exception: Stimulating Nubs. These bumps add texture and extra stimulation making sex, unlike anything you have ever had. The semitransparent material also lets you see your own cock inside. All-in-all it is the best penis sleeve extender in terms of stimulation.
Length: 6.5 in. (16.5cm)
Diameter: 1.75 in(4.45cm)
Inner Diameter: 1.5 in. (3.8cm)
Inner Length: 5.5 in. (14cm)
View on: MQ Store

Best Strapless Penis Extender Sleeve
Strapless Penis sleeves slide over the cock and rely on suction to that in place. Overall, strapless sleeves are a tighter fit and therefore can add more stimulation during sex. Choosing a well-fitting sleeve can also be more comfortable and reduce pressure caused by strapped designs. This makes strapless sleeves some of the best penis sleeve designs out there.
Natural Realskin Vibrating Uncircumcised Xtender
For the more adventurous user, the Master Series Stuffer "Packs" a little surprise. In addition to the penis sleeve, this penis extender adds 3 inches in length!
This strapless penis sleeve also comes with a vibrator bullet for even more stimulation. This 3-punch combo gives stimulation to your balls, penis, and partner all at once.
Inner Sleeve Length: 6.37 in. (16.1cm)
Inner Diameter: 1.5 in (3.8cm)
Adds 3 Inches in Length
Includes Bullet Vibrator
Material: Rubber TPE
View on: MQ Store

You can also get this penis sleeve in brown, or with a strapped design.
View on: MQ Store

Wildfire Tommy Gunn Cyberskin Penis Extension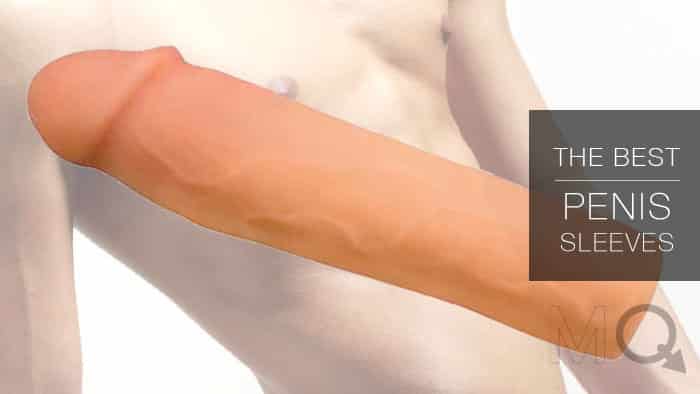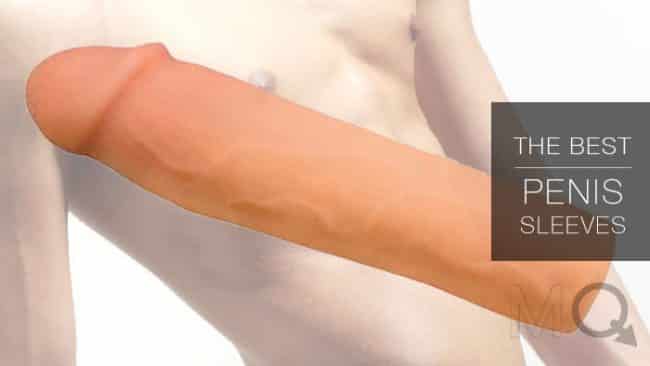 The Wildfire Tommy Gunn Cyberskin Penis Extension is a monster of a penis extender. It is molded directly from the porn star, Tommy Gunn's own penis.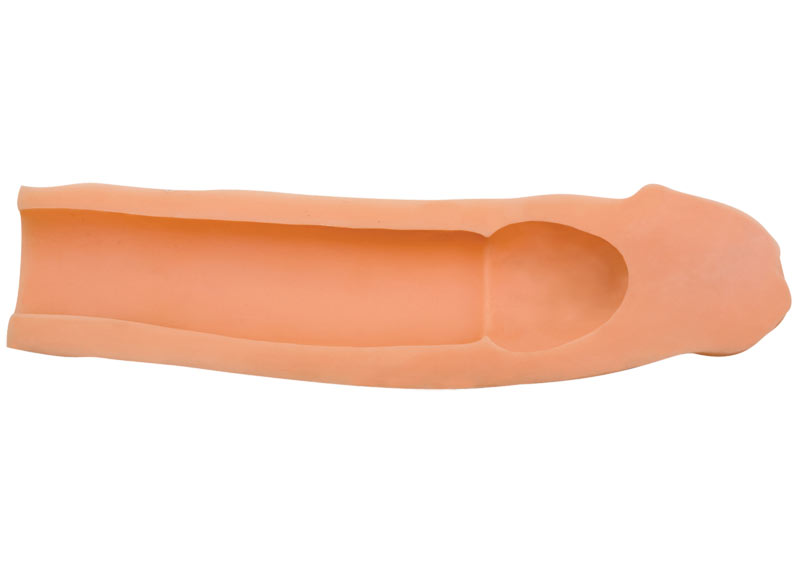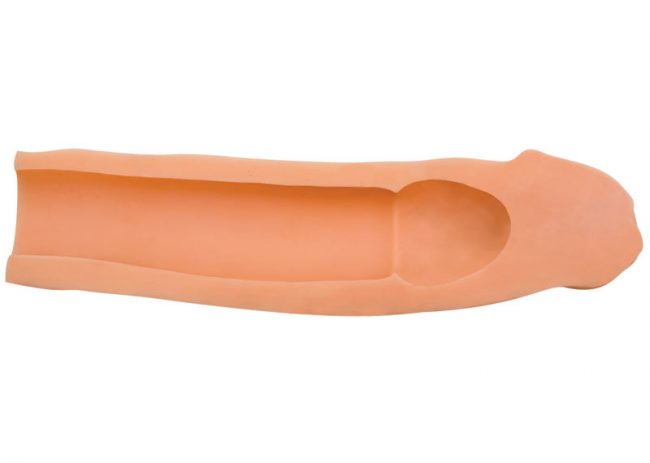 The strapless design stays in place thanks to a power suction lock system that extends all the way up the shaft.
It is also made from a realistic Cyberskin to look and feel like real skin. In all, it adds 1.75 inches to your length and .3 inch to girth all the way around.
Adds 1.75 inches length & .3 inch girth
Suction Grip Lock
Trimmable Design To Fit you Perfectly!
Material: TPE Cyberskin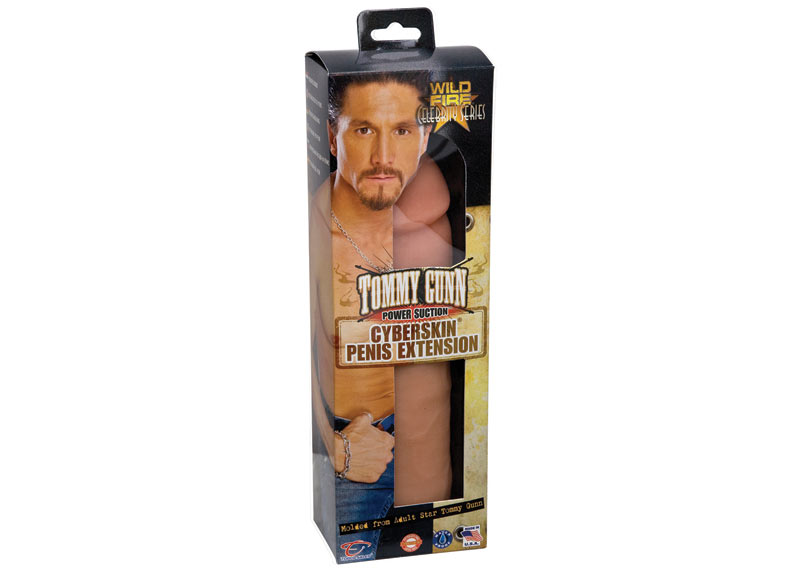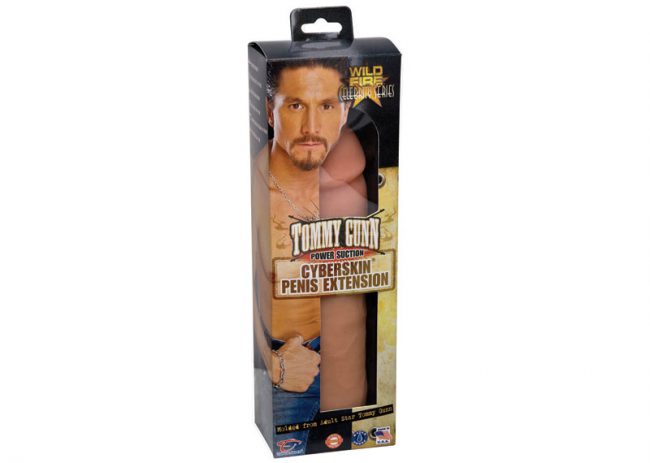 View on: MQ Store

Hollow Strap On Penis Extensions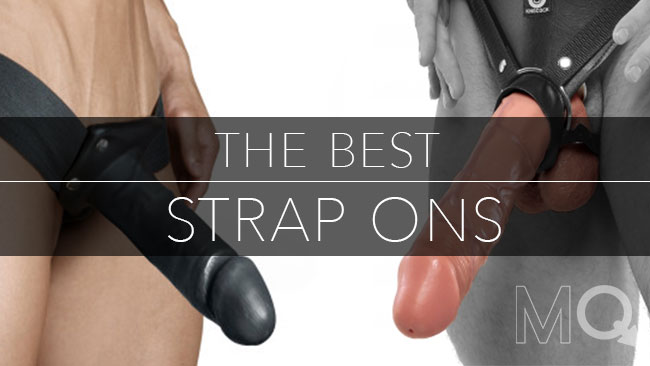 Hollow strapons are meant to be worn over the penis and are held in place by a body strap or harness. These penis sleeves are often rigid, and thanks to the added strapped-on support, can often be larger than typical penis sleeves. If you want to go extra big, or want to be strapped in for the ride, then hollow strap ons are some of the best penis sleeve styles to choose from.
Dr Skin Hollow Strapon 7 Inch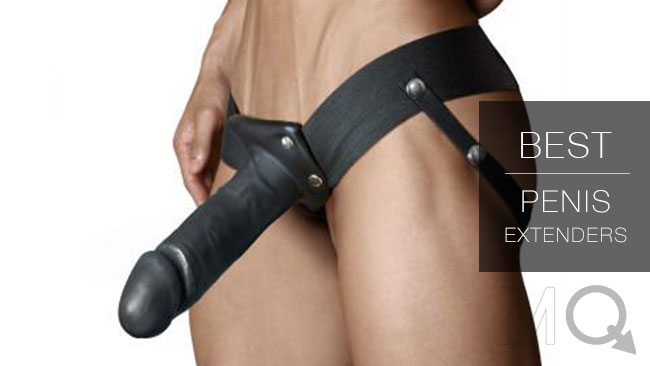 The Dr. Skin 7 Inch Hollow Strap On is our choice for the best strap on male penis extension. The sleeve is a hollow dildo with a skin-like texture for extra stimulation. Simply slide your cock inside and strap in.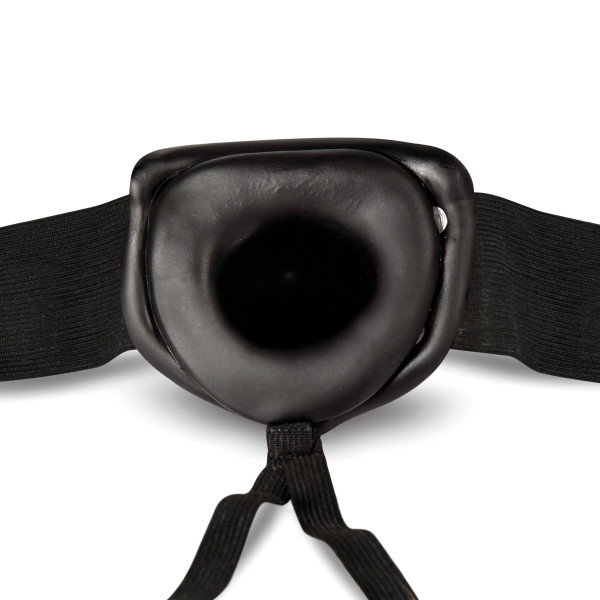 We love this toy for its realistic size, ease of use, and top-quality feel. Not to mention it has been the top-selling male stap on on the MQ Store 3 years in a row!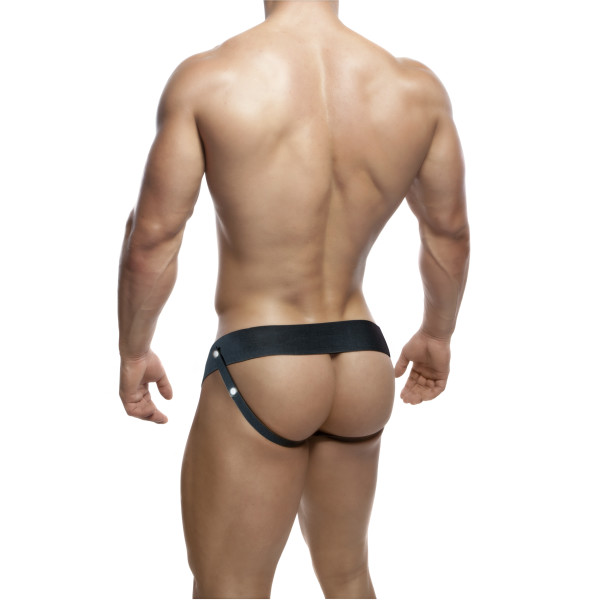 Harness Size: Up to 40 in. (100cm) waist
Material: Non-porous PVC
Length: 7 In (17.8cm)
Diameter: 1.75 In (4.45cm)
View on: MQ Store

Master Series Inflatable Hollow Strap On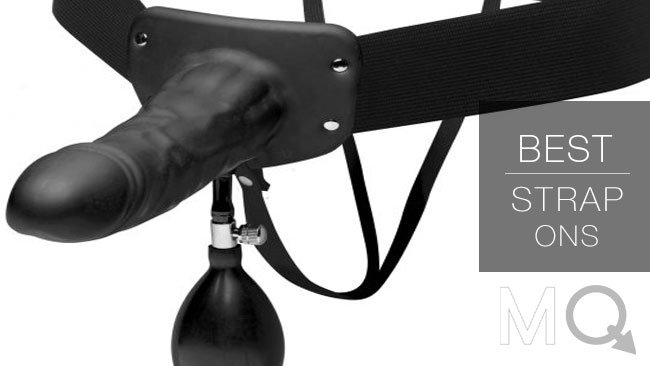 The Master Series is the best penis sleeve for people looking for versatility, and a cock that can grow even more. The standard, uninflated size comes in at 7 inches in length, and 1.75 inches in diameter (the inner cavity is 1.25 inches). Simply squeeze the handpump to grow up to 7.2 inches in length and 2 inches in diameter.
This penis extended can even grow while it is already inside. Imagine a cock that throbs and slowly grows to fill you up.
View on: MQ Store

Zoro Knight 6.0 Hollow Strap On Clear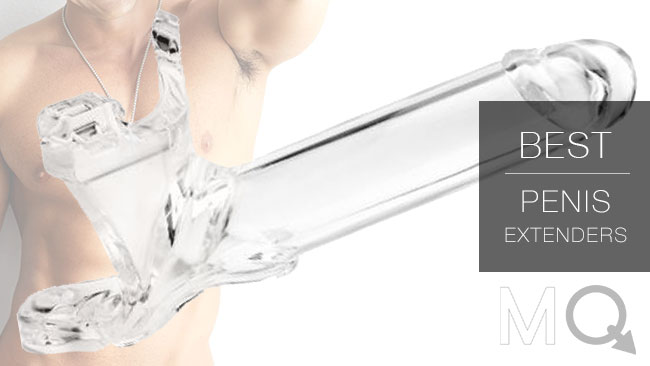 The Perfect Fit Zoro Knight is a realistic 6 inches Strap On penis sleeve at a more manageable size. Thanks to the unique body-shaped molded design, this strap on does not need a full harness to stay in place. Simply fasten the included elasticized waistband and you are set to go.
Material: PF Blend
Length: 6in
Quick-Release is easy to remove in seconds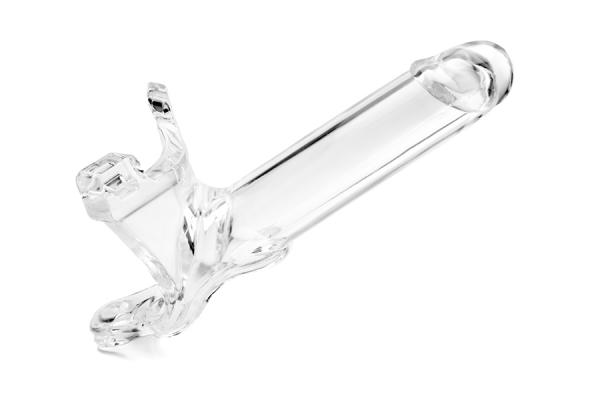 View on: MQ Store

King Cock Hollow Strap On Suspender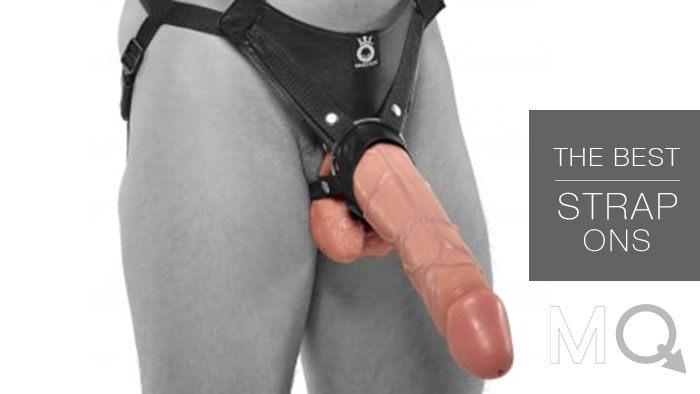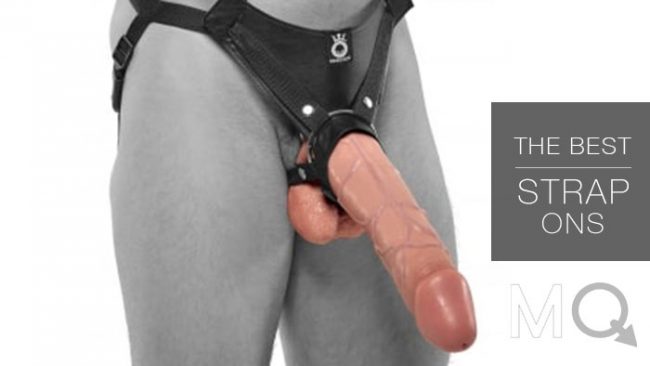 If the Zoro is the modest option, the King Cock is extreme! If you want a strapon that is bigger and badder than the competition, then there really is no match.
Due to the absolutely massive size, it comes with a full-body suspender harness to support the true madness of this massive hollow dildo. This makes it the best penis sleeve strapon in our book. Available in 7, 8, 9, 10, or 11 inches, the King Cock is truly the King of hollow strap ons.
View on: MQ Store

Big Daddy Hollow Strap On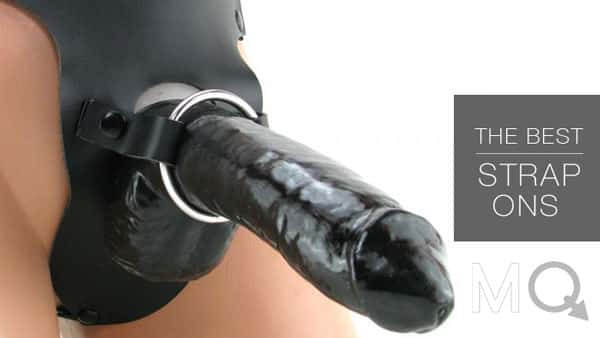 Last but not least in the Mr. Big Hollow Strap on. This is a beast of a dildo that is – well, let's out it this way – Thick! This impressive penis extension is a full 10 inches long and 1.75 inches wide, with a roomy 1.5 inner diameter.
It is hard to truly describe the feel and weight of this toy without seeing it in person. If you are looking for extreme size and a new level of "satisfaction" the Mr. Big does not disappoint.
View on: MQ Store

Use a Lube For Better Results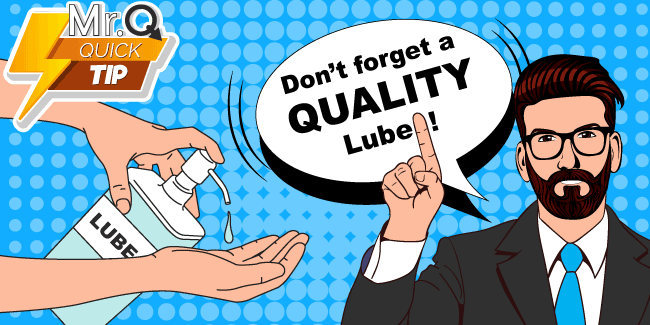 To get the most from your new penis sleeve, be sure to use a quality lube, both inside and out. Start by putting generous amounts of lube inside your penis extension and slide it on. After, apply on the outside to make sure your partner is all slicked up.
Our favorite lube for use with sex toys is by far Swiss Navy. Thanks to its thick, slippery, long-lasting formula – just apply it once and you are good to go. Because Swiss Navy is water-based, it is easy to clean up and is safe to use with all sex toy materials.
MQ Reader Review:
Smooth: "When I tried this lube not only did it feel excellent, but it didn't leave a sticky feeling afterward. It felt wonderful during sex. A little goes a long way and I will happily go back and pay for another bottle." – Ron
View on MQ Store

How to Clean Your Penis Sleeve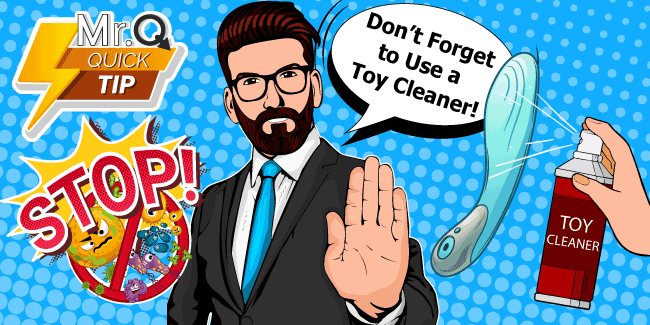 It is absolutely essential that you clean your penis sleeve after every use. Start by washing your toy with hot water and soap. Then, wipe it down with a disinfecting toy cleaner. Sex toy cleaners are designed to deep-clean your toy, without damaging it.
Toy cleaner is a great way to keep your toy fresh, hygienic, and odor-free.
View on MQ Store

You can view a full list of the top-selling best penis sleeve picks and cock extenders on the MQ Store below.
Watch a full rundown of the best penis sleeve cock extensions.
These are the best penis sleeve cock extensions you can buy right now. Do you have a favorite pick that we didn't mention? Do you need help choosing the best penis sleeve or strap on? Let us know in the comments below!