Description
King Cock Hollow Strap On Suspender System.  When size matters and you are looking for an extreme hollow strap on, the King Cock Hollow Strap on Suspender System is the perfect choice for incredible results.
This one of a kind strap on system features two heavy duty nylon shoulder straps that easily adjust to support the weight of the massive hollow dildo, along with an adjustable nylon waist strap to fit most sizes.
King Cock Hollow Strap On Suspender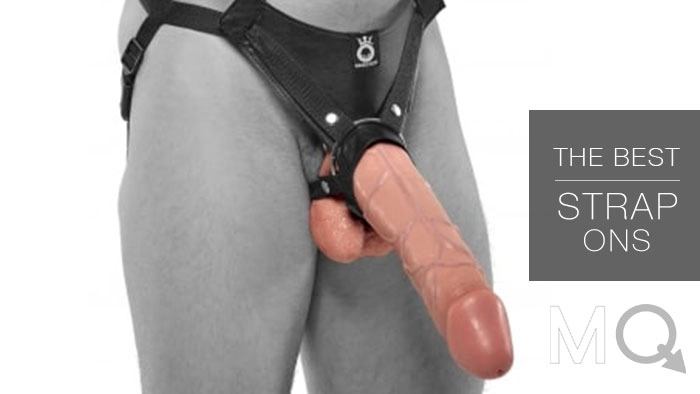 A durable metal o-ring holds the dong in place when the action heats up, while nylon webbing thigh straps easily adjust to hold everything together.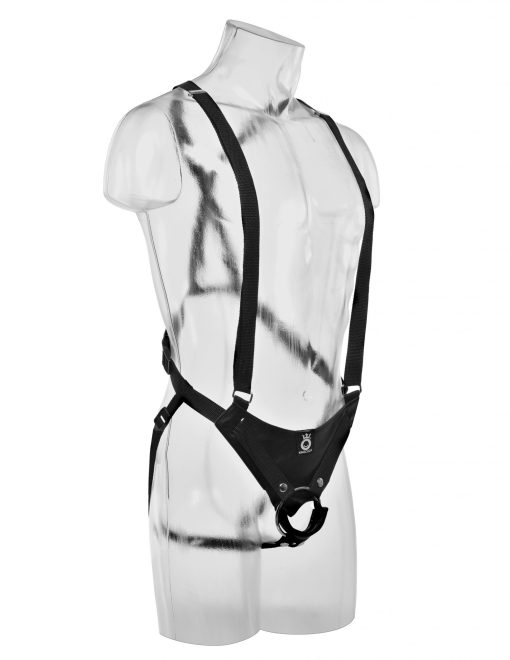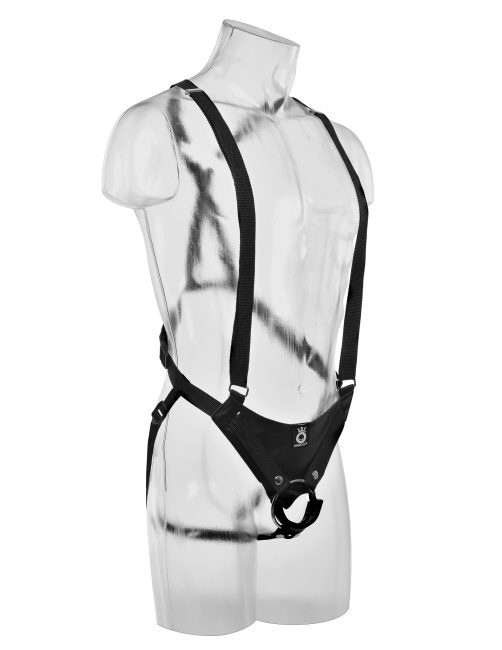 A Velcro strap wraps around the shaft of the dildo for extra support, and four metal straps help secure the metal o-ring around the base of the dildo.