For those looking to spice up your sex life, cock rings are a great option. That's why the goal of this post is to walk you through how to use a cock ring for the first time.

Cock rings are as the name suggests, a solid ring, or elastic band, typically made from materials like metal, silicone, or rubber that you put on the base of your penis, or for greater effect, behind the balls.
Penis rings work by restricting blood flow which can make you naturally harder and increase sensation. Learning how to use a cock ring can help you to get started on a more exciting sex life!
Why Use a Cock Ring?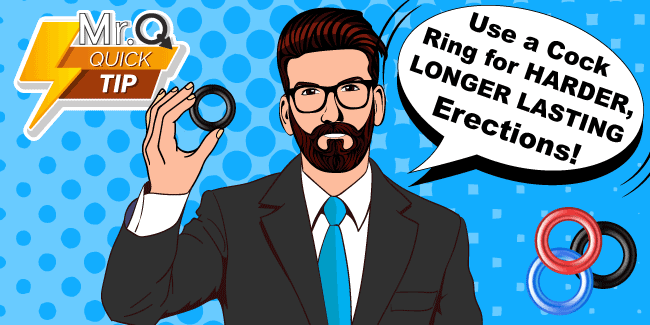 Extra Stamina – Probably the most popular reason people choose to use a cock ring is for the benefit of lasting longer in bed. The added pressure around the base of your penis helps you to build up to your orgasm for a longer period of time.
Stronger Orgasms – This added pressure and prolonged sex will also let you peak at a higher level meaning an orgasm much more intense than you would typically encounter.
Harder Erections – By restricting the blood flow out of the penis, cock rings help to hold your erections rock solid.

Penis Rings for Beginners
Before we start, you will need to experiment with multiple rings and sizes to see that tightness works well for you. For this, we recommend a cock ring set or adjustable band. We list some of our top picks later in this guide and in our cock ring buyer's guide. But to get started, you will need:
Cock Rings (Adjustable or Set)
Lube (To Prevent Friction or Tugging)
A Private Space
15-20 Minutes to Practice
Now that you have what you need, let's get started!
How to Use a Cock Ring
Estimated Cost: 20 USD
Tools:
Cock Ring Beginner Kit
Lube (Optional)
---
What are the Best Cock Rings?


When you are learning how to use a cock ring for the first time it is important to choose a beginner-friendly ring.
I want to talk about how to use elastic cock rings because they are the most versatile.
The Pro Sensual Cock Ring Set is one of my top recommendations for people still learning how to use a cock ring. For first-timers, it is a simple design, durable, and flexible.
The rings are soft, stretchy, and easy to roll on. This means you avoid a lot of the tugging and hair-pulling discomfort you can run into with other styles.
Best of all The Pro Sensual Cock Ring Set is inexpensive for a set of three. It makes it a great choice for people who want to try out a cock ring for the first time but aren't looking to sink in a whole lot of money upfront.
View on MQ Store

---
Another style to try is adjustable cock ring bands.
These are our top choice because of their flexibility and straightforward way to use. Overall, they are a great training tool when learning how to use a cock ring.
Adjustable bands are great for people who are still learning how to use a cock ring because they let you adjust the size and tightness exactly to how you seem fit and lock in a size.
They are also one of the safest options because they can be quickly loosened or removed if things get a bit too tight or uncomfortable.
Material: Silicone Band
Diameter: Variable (up to 4 in.)
Level: First-Timers
Cock Ring Set of 2
Quick Release Button
Double Cock-Ball Lasso
---
If you really don't know what ring to buy, then the cock ring starter pack is a great option.
It comes with the best cock rings in a variety of materials and styles so you can experiment and find the best cock ring for you.
Better yet, bundled together they will save you a bit of money.
Includes: 9 Cock Rings
1 Heavy Duty Silicone Band
2 Adjustable Cock Ring Lassos
3 Sizes Silicone Cock Ring Set
3 Super-Stretch Donut Rings
---
---
Advanced Penis Rings
For even great stimulation, you can also experiment with kink and advanced penis rings. These cock rings the entire penis and balls and exert pressure to provide even more sensation. For those still learning how to use a cock ring these might be more of a challenge. But for the advanced user by all means!
---
These types of sets are meant to be stretched over the entire penis, and the rings around the balls.
Material: Silicone
Includes: 3 Piece Cock Ring Set
Elastic Cock Cage
---
Similarly, ball and shaft rings allow you to slide the balls and penis through one continuous ring loop. This style band is for the more experienced user.
If you are feeling brave, this level of tension can provide a new level of beginner bondage fun.
View on: MQ Store

---
For more advanced users who already know how to use a cock ring, you can also experiment with metal rings.
These are a bit more expensive, and because of their solid build do not flex, and therefore will give you an even more powerful effect.
Metal rings are worth building up to after you get a bit of experience under your belt, and can really take things to the next level.
Alluminium Alloy Metal
Smooth Edged
Medium: 1.5in (38mm)
Large: 1.75in (45mm)
XL: 2in (51mm)
View on MQ Store

---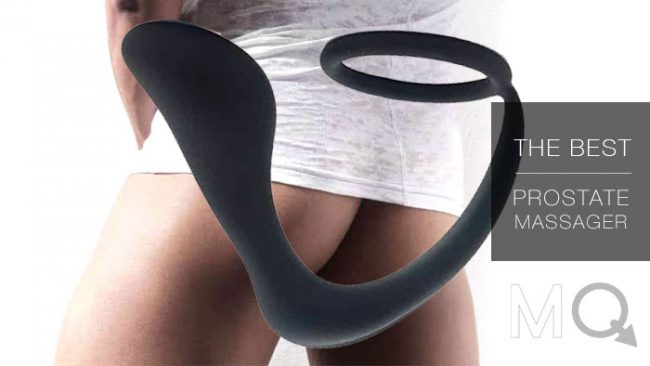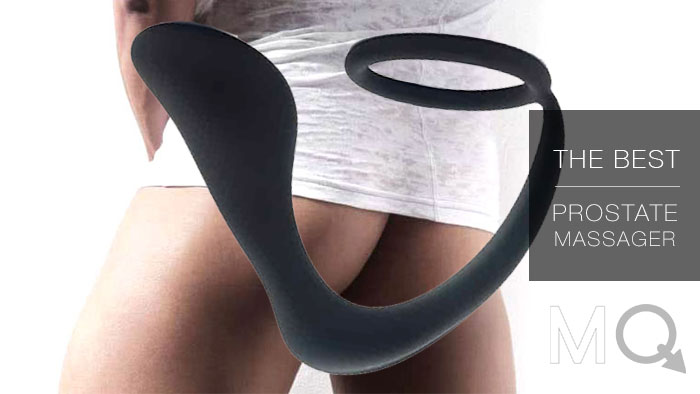 To get an extra level of stimulation, Cock Ring Prostate plug combos can be the extra kick you never could have imagined.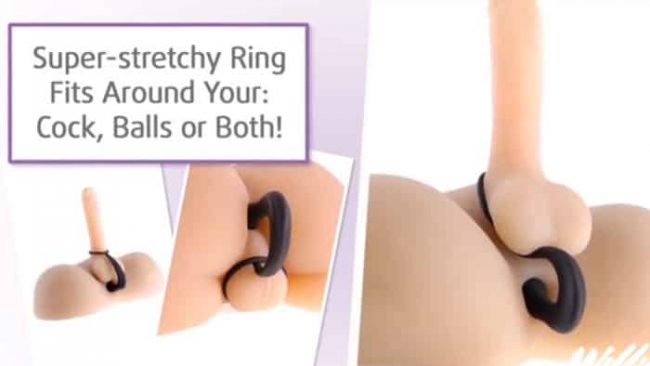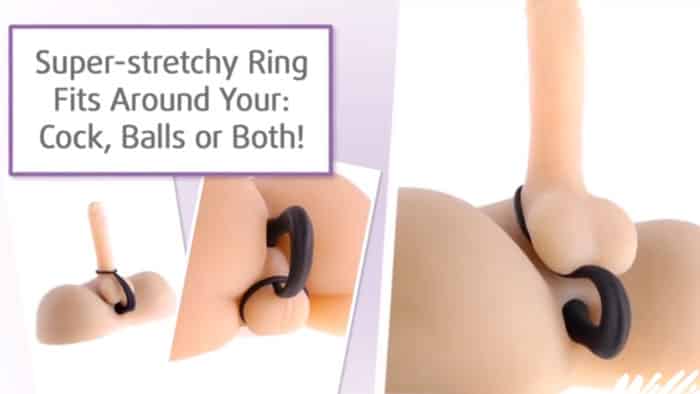 They work by wrapping the ring around the cock and balls and stimulate the prostate in a push-pull motion.
Plug-Ring Combo
Orgasm Enhancing
Skin-Soft Silicone
Level: Intermediate
---
In addition to the multi-sized sets, you also have a variety of other great options. Below I will list a few, but to get a full list check out a more in-depth article: The Best Cock Rings.
For more in-depth guides on the best sex toys and how to use them, check out some of our other popular articles below. We make the process of using a sex toy and choosing the right one for you simple and straightforward.
How to Use a Cock Ring: Wrap Up
And there you have it! Our full guide on how to use a cock ring for the very first time. Do you have any cock rings that you like best? Do you have any tips or advice you want to add for first-time cock ring users? Let us know in the comments below and follow us on YouTube and Facebook.
---
---
---
---
---
---