How to Use a Cock Ring for Harder Erections (2023)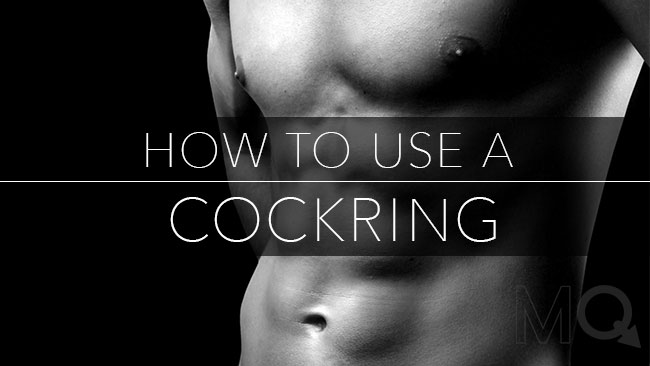 For those looking to spice up your sex life, cock rings are a great option. That's why the goal of this post is to walk you through how to use a cock ring for the first time.
What is a Cock Ring?
Cock rings are as the name suggests, a solid or elastic band, work at the base of your penis. Penis rings work by restricting blood flow which can make you naturally harder and increase sensation. Cock rings are also a common tool used to combat erectyle dysfunction and enhance erections. Learning how to use cock rings safely can help you pursue a more exciting sex life!
How Do a Penis Rings Work?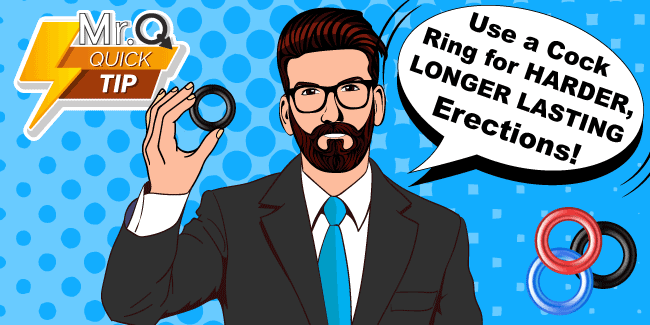 Extra Stamina – Use a cock ring to last longer in bed. The added pressure around the base of your penis helps you to build up to your orgasm and delay climax.
Stronger Orgasms – Prolonged sex will also let you peak with more intense orgasms.
Harder Erections – By restricting the blood flow out of the penis, cock rings help to hold your erections rock solid.
How to Use a Cock Ring

Now that we have covered the basics, lets learn how to use a cock ring for the first time!
Time needed: 20 minutes.
How to Use a Cock Ring
Choose a Comfortable Penis Ring Size

Make sure that your penis ring is tight and snug, but not uncomfortable to use for an extended period. For first-timers, opt for a penis ring multi-sized set or adjustable band.These will let you experiment with a variety of sizes to help you find a level that is comfortable and effective.

Stretch the Cock Ring Outward and Over the Penis

This step should be done while the penis is soft or semi-soft.  For fixed or metal rings, you can also add a bit of lube to the cock ring or your penis. This will make sliding it on and off more comfortable.


Slide or Roll the Penis Ring Up Against the Balls

For beginners, you can use your penis ring in this position. Pay attention to the tightness of your band and adjust accordingly. You want it to be tight, yet comfortable. For extra stimulation or for more advanced users, continue to step 4.

Stretch the Cock Ring Behind the Balls 

For more advanced users, you can pull your penis ring behind your balls. This step can be tricky. You can slip one ball through at a time, or pull the band and loosen it. It is best to do this while your penis is soft. Once the band is behind the balls and in place, you can allow your penis to harder. Again, having lubrication helps things "slide on" a bit easier.

Adjust Your Cock Ring Size as Necessary

During play or sex, be mindful of your body and overall comfort. Your cock ring should enhance your sexual experience, not detract from it. Don't be afraid to make adjustments as you go. For beginners, adjustable penis rings let you change their size when wearing them.

Allow your Penis to Soften and Remove

After you finish, simply stretch and remove the penis ring. For a band, you can also add a bit of lube and roll it off.  It is important to remove the ring after use, or after wear a cock ring for 30 minutes to be safest.

Things to Remember When Using a Penis Ring

While you are still learning how to use a cock ring take your time and go slowly. Quick tip! If you find it to be too difficult, bump up to the larger size cock ring. The important thing is to make things are tight and snug, but not uncomfortable.
What are the Best Penis Rings?


When you are learning how to use a cock ring for the first time it is important to choose a beginner-friendly ring. For most people elastic cock rings are ideal because they are the most versatile and beginner friendly.
Pro Sensual Cock Ring Set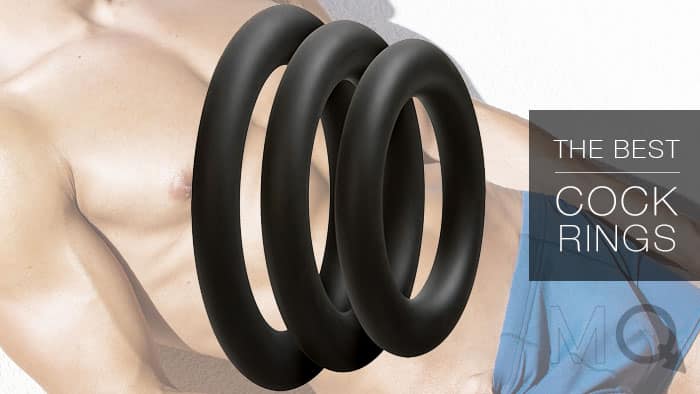 The Pro Sensual Cock Ring Set is one of my top recommendations for people who want to experiment with different sizes. For first-timers, it is a simple design, durable, and flexible.
This make the rings stretchy, soft, and easy to roll on. This means you avoid a lot of the tugging and hair-pulling discomfort you can run into with other styles.
Best of all The Pro Sensual Set is inexpensive for a set of three.  It makes it a great choice for people who want to try out a cock ring for the first time but aren't looking to sink in a whole lot of money upfront.
Material: Super Stretch Silicone
Pack of 3 Cock Rings
Smooth Roll-on Design
Size (mm): 22, 26, 30
Level: Beginner
Adjustable Pro Ring Pack of 2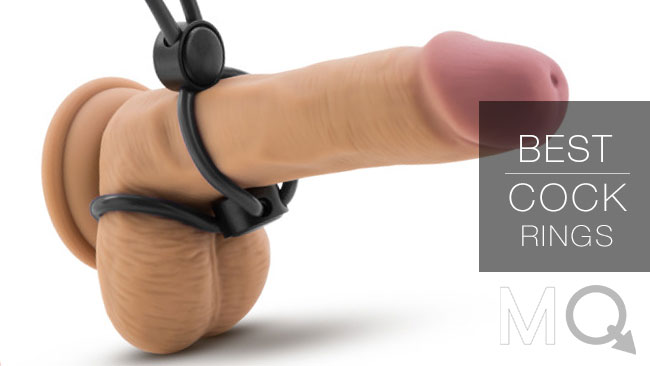 Adjustable bands are our top choice because of their flexibility and ease of use. Overall, they are a great training tool for beginners.
Adjustable bands are great for people who are still learning how to use a penis ring because they let you adjust the size and tightness exactly to how you seem fit and lock in a size.
They are also one of the safest options because they can be quickly loosened or removed if things get a bit too tight or uncomfortable.
Material: Silicone Band
Diameter: Variable (up to 4 in.)
Level: First-Timers
Diameter: Up to 4 in. (10cm)
Cock Ring Set of 2
Quick Release Button
Double Cock-Ball Lasso
Advanced Cock Rings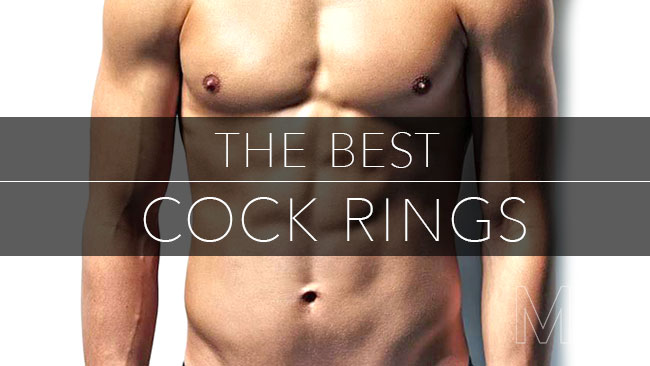 For even great stimulation, you can also experiment with kink and advanced penis rings. These cock rings the entire penis and balls and exert pressure to provide even more sensation. For those still learning how to use a penis ring these might be more of a challenge. But for the advanced user by all means!
Kink and Fetish Ring Cage Combo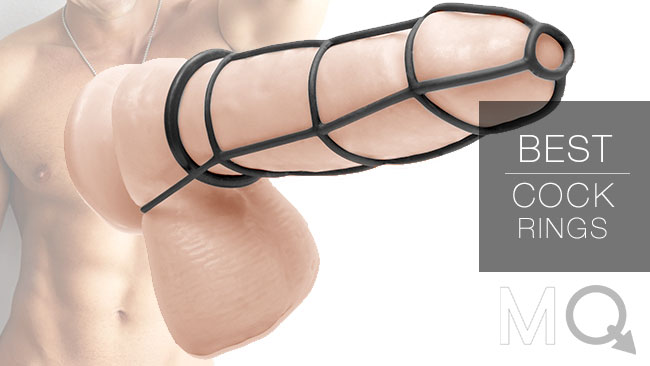 These types of sets are meant to be stretched over the entire penis, and the rings around the balls.
Material: Silicone
Includes: 3 Piece Cock Ring Set
Elastic Cock Cage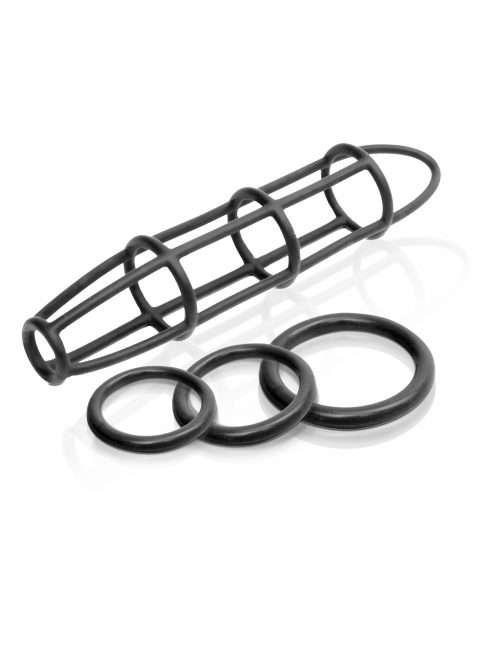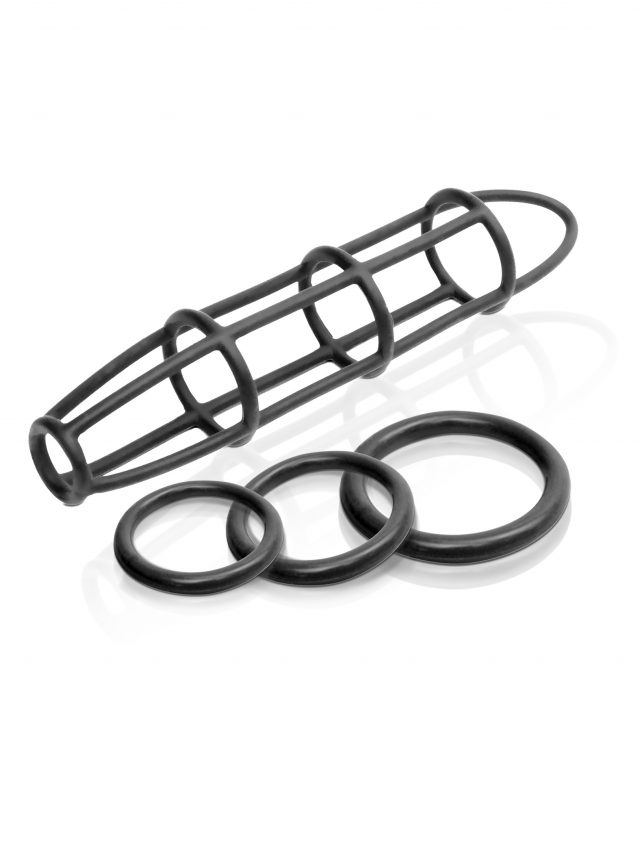 Mr. Big Cock Ring & Ball Stretcher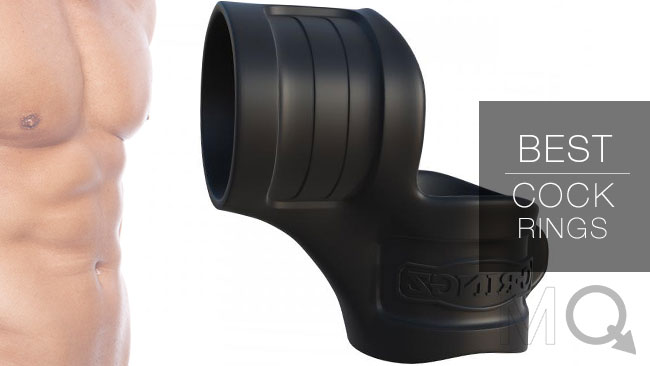 Similarly, ball and shaft rings allow you to slide the balls and penis through one continuous ring loop. This style band is for the more experienced user. If you are feeling brave, this level of tension can provide a new level of beginner bondage fun.
View on: MQ Store

Alloy Metal Ring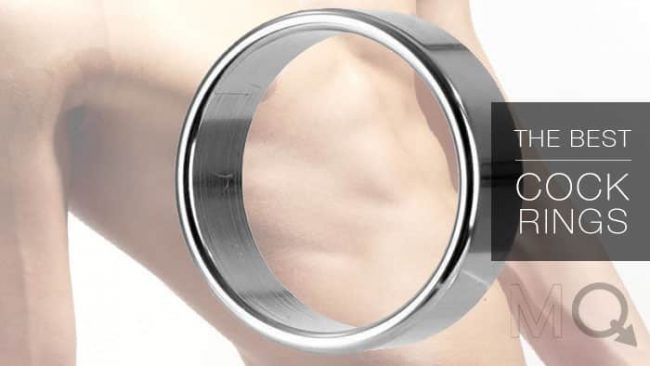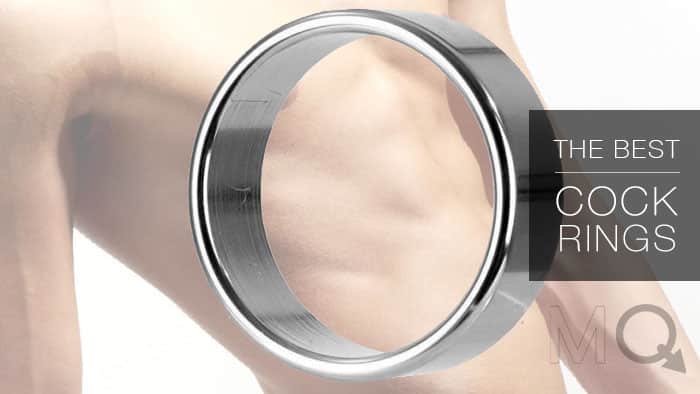 More advanced users you can experiment with metal rings. These hard, rigid rings offer higher tension and a more premium look. These are a bit more expensive, and because of their solid build do not flex, and therefore will give you an even more powerful effect.
100% Aluminium Alloy Metal
Smooth Edges
Med: 1.5in (38mm)
Large: 1.75in(45mm)
XL: 2 in (51mm)
View on: MQ Store

Assgasm Prostate Ring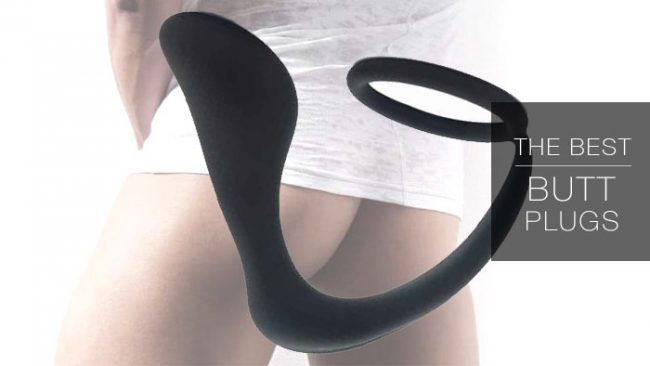 To get an extra level of stimulation, Cock Ring Prostate plug combos can be the extra kick you never could have imagined. They work by wrapping the ring around the cock and balls and stimulate the prostate in a push-pull motion.
Material: Silicone
Insertable Length: 4 in.
Width: 1.25 in.
Cock Ring Diameter: 1.5 in.
Cock Ring Anal Plug Combo
Difficulty Level: Anal First-Timers
View on: MQ Store

Cock Ring Starter Pack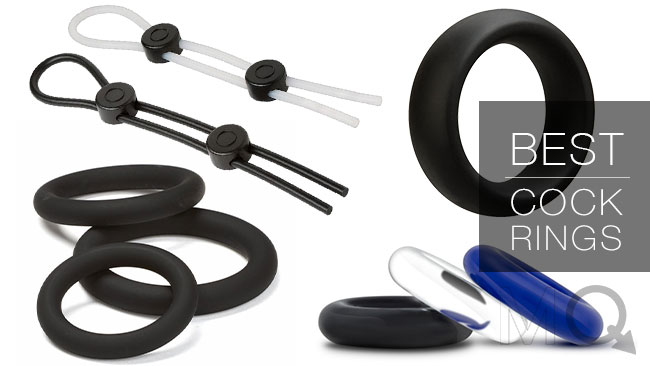 If you really don't know which to buy, then the cock ring starter pack is a great option.
It comes with the best cock rings in a variety of materials and styles so you can experiment and find the best one for you.
Better yet, bundled together they will save you a bit of money.
Includes: 9 Cock Rings
1 Heavy Duty Silicone Band
2 Adjustable Cock Ring Lassos
3 Sizes Silicone Cock Ring Set
3 Super-Stretch Donut Rings
For more in-depth guides on the best sex toyts, check out some of our other popular articles below. We make the process of using a sex toy and choosing the right one for you simple and straightforward.
Tips for Using a Penis Ring
And there you have it! Our full guide on how to use a cock ring for the very first time. Do you have any cock rings that you like best? Do you have any tips or advice you want to add for first-time cock ring users? Let us know in the comments below!