How to Introduce Your Partner to Sex Toys – 10 Toys to Get Started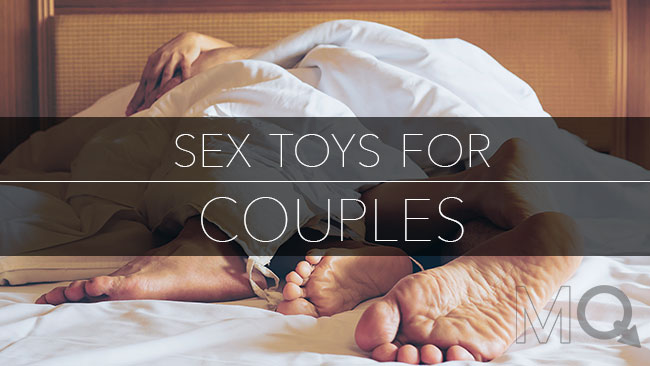 Sex toys are no longer strangers in our sex lives. Those who haven't used them yet have at least heard about them. And the truth is that the decision to or not to use a sex toy is easier when made by an individual. It is, however, quite challenging to go about in a couple's scenario. So let's go over how to introduce your partner to sex toys and where to begin.

This is because you have to find a way to make your partner understand that it is meant to spice up your sex life, not supplement their inadequacies.
Therefore, when you are thinking of incorporating sex toys in your bedroom play, you might want to consider a less intimidating approach.
Why Do Toys Make Sex With Your Partner So Much Better?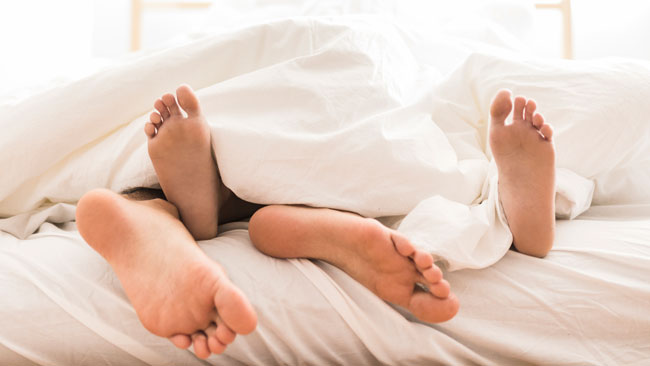 This guide shows you exactly what toys bring onboard and how to talk to your partner into this amazing experience. It also helps you identify the best sex toys for couples.
How to Introduce Your Partner to Sex Toys
The use of sex toys in a couple's bedroom could be the key to enjoying your sexuality together by exploring your body's vulnerabilities to unlock amazing sexual experiences. Here are some reasons why you might want to add toys into your bedroom:
They Take Intimacy to the Next Level
Shopping for sex toys together grows your bond immensely. You can even incorporate the aspect of surprise for each other whereby you get new sex toys every now and then to create a particular sensation your partner loves even better.
Sex Toys Keep Your Relationship Hot and Full of Adventure
Sex toys bring in an aspect of playfulness as both parties may be wondering how to increase their partner's pleasure and even which sex toy to try next. Therefore, you two are constantly thinking about having even better sex with each other every time.
They Help Expose Your Vulnerability in a Somewhat Safe Space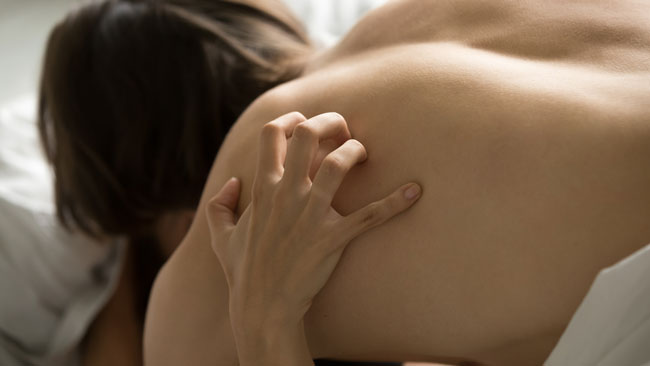 The use of sex toys might feel a little uncomfortable at the beginning due to heightened sensations that might result in squirting, screaming, etc. However, with time, both of you will allow yourselves to fully indulge and enjoy your bodies in the absence of underlying insecurities.
Sex Toys Are the Best Way to Reach New Sexual Depths
This is; both of you get to experience how a vibrator feels on a clit or cock, induce multiple orgasms, awaken deeper sensual sensations within you, and drastically increase the lovemaking thrill.
They Make Sex Feel Dirty in an Exciting Way
Toys help couples explore each other's nasty curiosities together. Therefore, the sex feels dirty and at the same time, totally exhilarating.
Everyone Gets Their Fetish Serving
Some partners are more inclined to particular sex actions than others. Say, for instance, anal desires can be fulfilled using butt plugs or an anal fleshlight. This saves your partner the trouble of indulging in what they would rather not.
How to Talk to Your Partner About Introducing Toys into Your Bedroom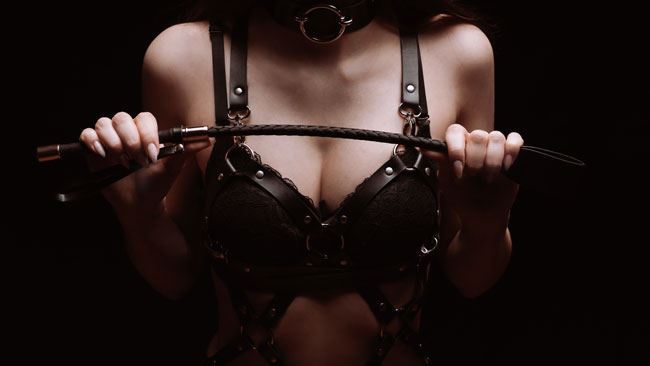 The issue of introducing sex toys in your bedroom, especially for a couple, is a sensitive one. This is because you don't want to bruise your partner's ego by making them feel rather poor in bed.
You must approach the issue in a way that your partner knows that; you appreciate your existing hot sex life. Make them understand that this is a pursuit for an even more exciting sexual journey between you and them. You can do this by:
Be Honest With Your Partner About Your Sexual Interests and Desires
It is easier for couples that are fond of talking about sex to bring up the topic. However, if you and your partner are a little reserved, it would be wise to start by appreciating certain sex actions they do to you that are mind-blowing. Also, express your curiosity over how intensified feelings through the use of a sex toy, e.g. a vibrator could feel.
This way, you will get your partner into a positive mood and who knows? Maybe they will feel more composed and tempted to give in to the idea of trying out a sex toy for next-level adventure. Also, it is essential to let them know what both of you stand to enjoy out of the sex toy to keep away selfish feelings.
Associate the Sex Toy to Something You and Your Partner Enjoy Doing
This could be, for example, rubbing her clit or even oral sex that both of you find stimulating. Try to suggestively impose that perhaps a fleshlight would give better sensations than oral sex or a handjob for him. And possibly, he would be able to make you cum multiple times using a vibrator on your sensitive clit or penis tip. Remember, it is supposed to be a playful suggestion, and therefore, you should maintain a less imposing tone.
Participate in the Choosing Process Together
If you and your partner watch porn, it would be an opportune moment to search for one incorporating sex toys. However, for a more realistic approach, you could look up various sex toys online stores in search of sex toys based on your new desired sexual objectives or visit a physical store for inquiries and recommendations.
Remember That it is a Matter of Choice
Everyone's sex life is based on what they allow or feel comfortable indulging in. Therefore, your partner might fancy the idea too, but the sex toys might not work for one or the other of you. Hence, you must keep an open mind to avoid feelings of frustration. But again, you can always try several of them to find out what works for each of you.
Types of Toys Perfect for Partner Play

A sex toy in a couple's bedroom is not meant to be a selfish choice unless it is a matter of compromise, like in the case of anal sex. Therefore, the sex toy choice for a couple should elevate the sexual experience for both people. This can be during foreplay or penetrative sex. Some of the best couple sex toys include: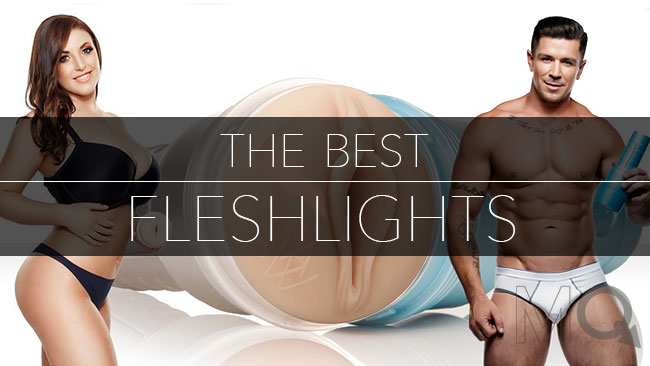 Well, Fleshlight toys include; fleshlight vagina, mouth fleshlight, and anal fleshlight. They tend to mimic the vagina, mouth, or anus, respectively, making them perfect for foreplay.
Fleshlights are made with soft, reusable textures that can be used with lubricants to feel almost like the real deal. You might want to try the fleshlight anal for a new masturbation feeling. Also, it is a great way to induce a partner's interest in anal sex.
Play and Please Set (Je Joue)
This is probably the most befitting sex toy pack for any couple exploring sex toys for the first time. It consists of: a small external pebble vibrator to use during foreplay or penetrative sex, a medium-sized, bulb-end dildo vibrator, and a cock ring that is a flexible fit for any size. Most fundamentally, all these toys use a single rechargeable motor that supports three speeds, as well as two vibration patterns.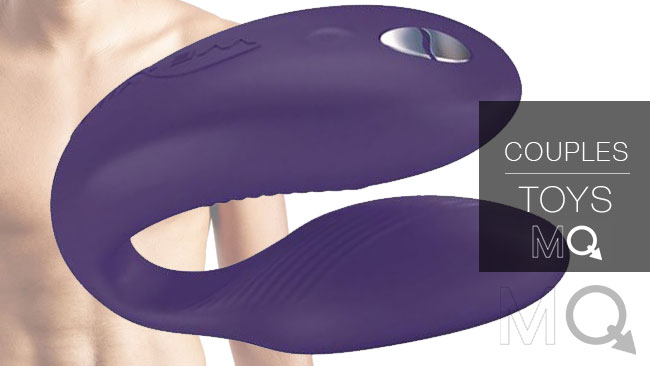 The U-shaped sex toy is perfectly designed with couples in mind. One curved arm is meant to rest on the clit while the other is dipped inside the vagina.
This way, both you and your partner enjoy stimulation in terms of vibration and adequate stimulation during intercourse. Also, the app is easy to use via a phone app; all you have to do is enter the serial number to operate remotely.
Adorime Tripple Points Vibrator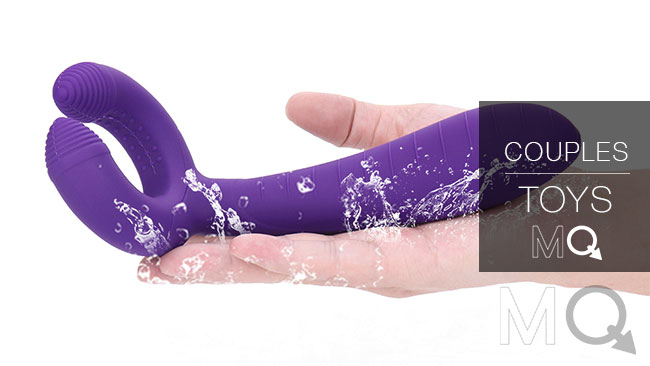 This purple vibrator is recommended for use by couples because each end of the toy provides a different sensation. The penetrative end is inserted into the vagina and the circular end curves around the penis like a ring. As a result, both partners get to share in the vibration sensations together at the same time.
Hot Octopuss Pulse III Duo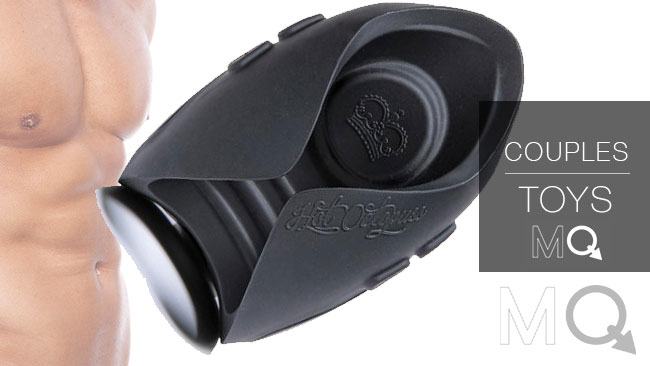 This sex toy is uniquely designed for both penis and vaginal vibration sensations. All you have to do is attach it to the cock during penetrative sex. Even better, it can be used on flaccid cocks too during the beginning of foreplay. The toy has six varied vibration patterns and an additional motor for outside stimulation.
Please note that sex toys call for extended sex periods. Therefore, if you are looking to make the most of your new sexual adventure, then you should consider the use of lubricant. This way, you don't have to worry about sustaining vaginal wetness or experiencing discomfort while using the toys.
Conclusion
Sex toys are the best technique for any couple looking to elevate their bedroom game. However, you must approach the decision to choose and use a sex toy with your partner in a way that they feel appreciated for their efforts. Making them feel that their needs are being considered is vital. Also, you must find a sex toy that works like magic for both of you!
MQ Sex Toy Complete Buyer's Guide
For more help choosing the right sex toys be sure to check out our other buyer's guides. We go in-depth for each product category to help you select the best toys.