Top 10 Best Discreet Vibrators for Women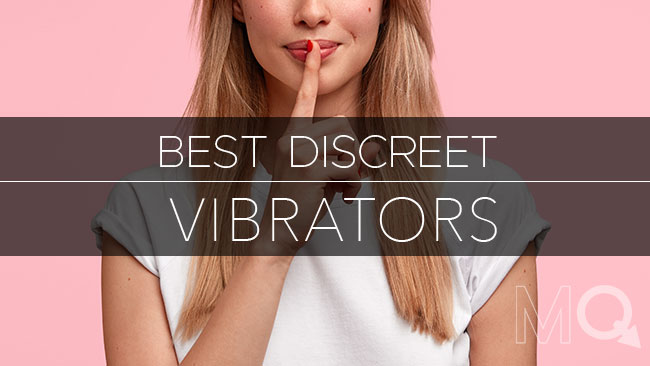 Are you ready for some new adventures this year? Have you thought of spontaneous pleasure and discreet simulation available anywhere, anytime? Below we are listing the top ten best discreet vibrators you can discreetly carry around with you. Keeping a secret never felt so good.

The Best Discreet Vibrators
The best discreet vibrators are compact and discreet yet still give you fantastic performance. Thanks to their size and design, discreet vibrators are easy to stow away in a private space, or even come along with you when you leave the house.

Modern Vibrators
Kip Lipstick Vibrator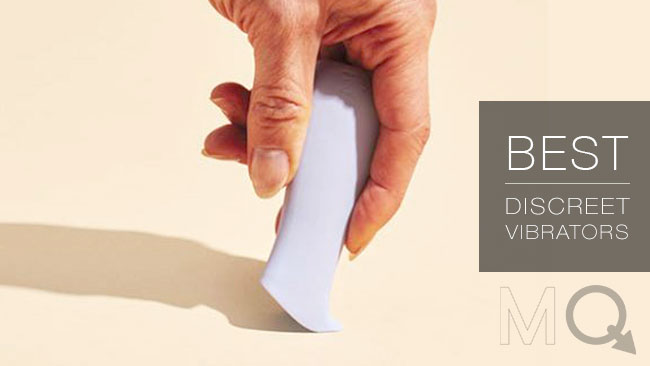 If being able to control your pleasure has always been your wildest fantasy, don't keep scrolling, you've found what you need: it is the ultimate fun, and one of the best discreet vibrators!
MQ User Review:
Great size and soft material. Fantastic carrying case that makes it convenient to take where ever you may like, as well as discreet. Plenty powerful, although not multi speed. Which was the only fault I found with it.
The Kips Prism-Esque profile vibe lets you power yourself or your partner taking the lead, let the vibrations tickle, tease and please through the 5 vibration settings. It is ergonomically shaped for a secure fit.
The Kip comes with a 4-second hold-on/off safety feature. Try it and the only thing to give you away will be the smile on your face!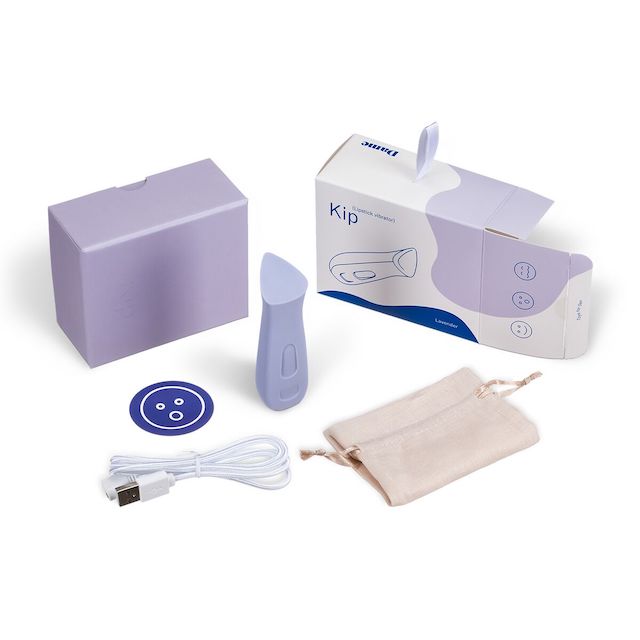 View on: MQ Store

Iroha Lip Stick Discreet Vibrator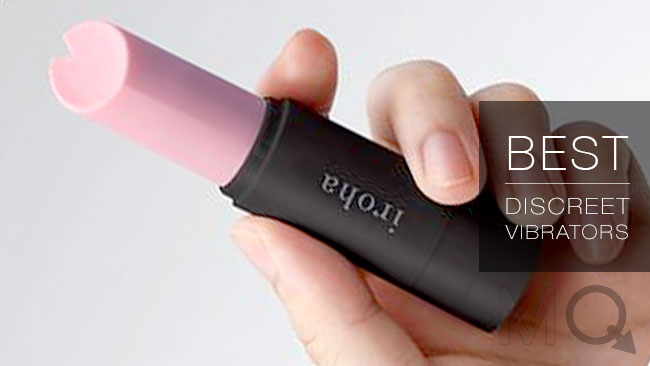 This beauty comes in the shape of a peice of lipstick, but it is much more than just a powerful stick. It is already a good reason for being listed among the best discreet vibrators. The Iroha Stick is great for taking with you when you're on the move. Easy to hold, with a soft silicone tip that is gentle on the skin, Iroha Stick is waterproof. It is ready when you are in the bedroom, bath, or on the road. Comes with an adjustable speed dial so you can turn up the intensity to your pleasure. It's also waterproof.
MQ User Review:
Don't let that fool you. This product is quite powerful and once you find the right speed, it can take you to the moon.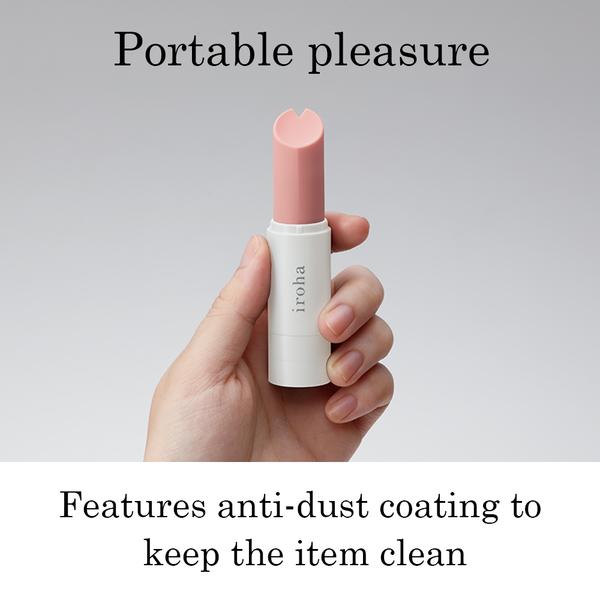 View on: MQ Store

Iroha Mini Ume Anzu Palm Sized Massager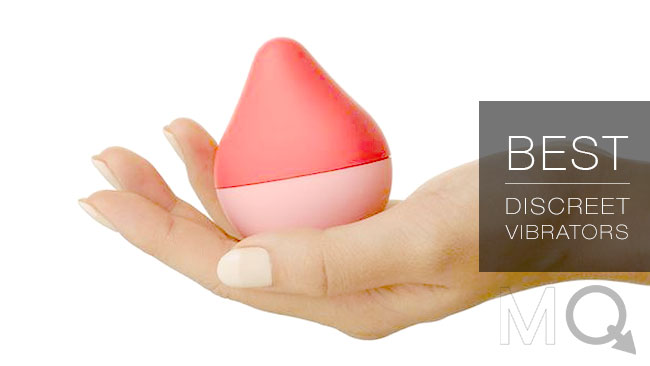 Needing powerful vibes from a compact pocket device? Trust me, self-care is as pleasurable and as simple as the other small indulgences in your daily life. If you're interested in all 10 vibrating functions with only having to push a button and you love that it is satin coated for a smooth sexy feel, then this beauty will be your best friend from now on.
The Ohora Mini vibe is among our best discreet vibrators, bringing intimate pleasure closer to you.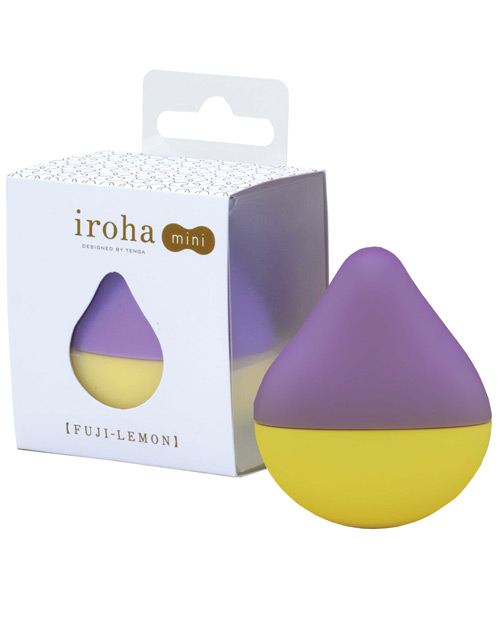 View on: MQ Store

Mia 2 Deep Rose Lipstick Vibrator USB Rechargeable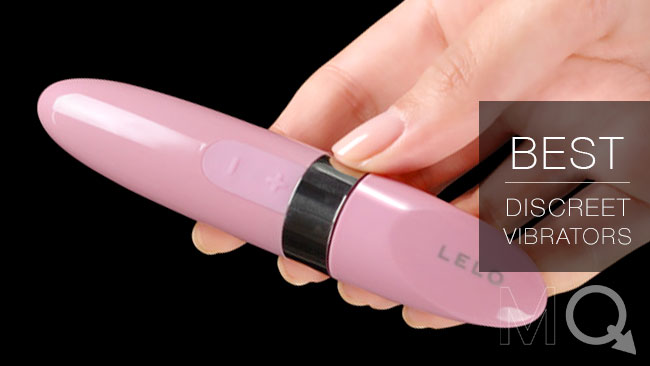 Are you new to the vibe? Looking for some extra play but not sure where to start? This truly innovative vibrator effortlessly taps into a readily available power source and masquerades as a thumb drive.
It's about time this got introduced to both individuals and couples as it is one of the best discreet vibrators! It is rechargeable and fully waterproof. Comes with over 6 thrilling vibration patterns. Fully charged it brings a full 1.5 hours of continuous use, while the sleek design ensures it is always ready to respond at just a moment's notice.
View on: MQ Store

Fondle Vibrating Discreet Clitoris Massager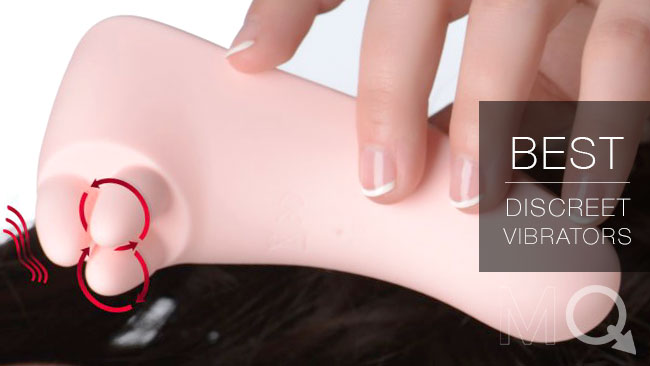 Discreetly reaching orgasm was never that easy! Always fancied an oral sex simulator that gives you the perfect combination of suction and stroking? Well, the Fondle is here to make you have an intense orgasm from cunnilingus sensations whenever you want!
It has 3 soft ticklers beneath a silky surface of silicone and 6 modes of intense stimulation. And yes, it actually stimulates the right areas, unlike similar products on the market. It is the best choice for maximized playtime fun and also one of our best discreet vibrators. Definitely worth trying!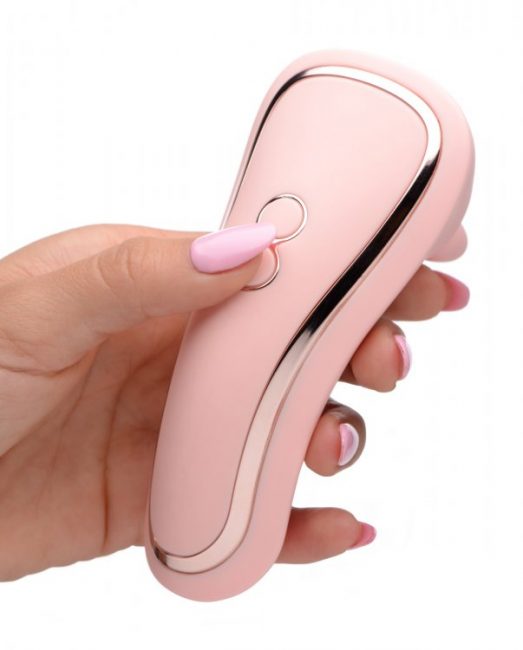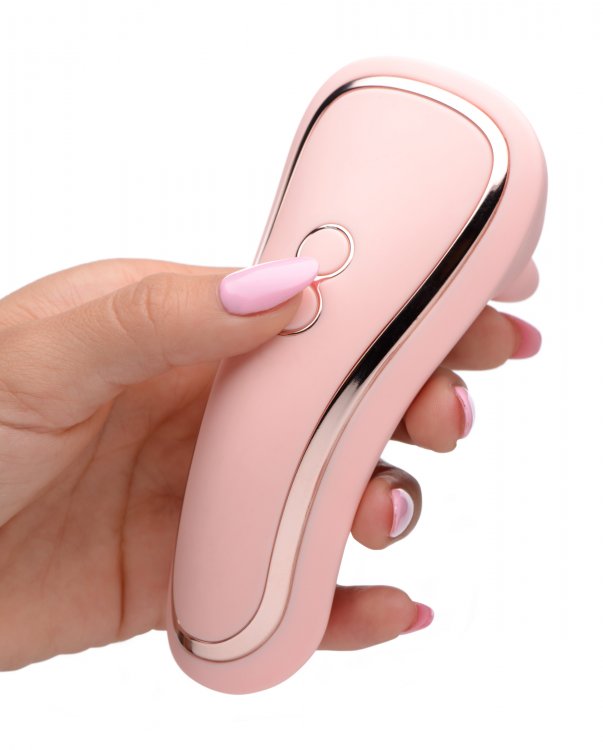 View on: MQ Store

Ivibe Select Iquiver 7 Piece Set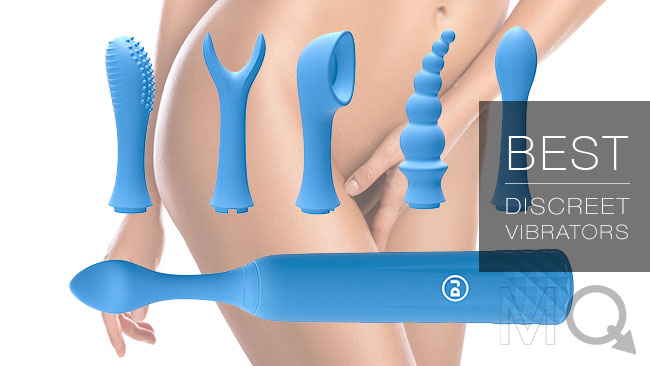 Innovative and petite with 6 interchangeable heads, each of which provides a unique feel. This little friend flaunts 10 vibrating patterns, which allow for a total of 60 individual sensations. Its best feature is a small size and various head shapes able to stimulate many erogenous zones.
It is rechargeable, waterproof, comes in a bag for discreet storage and travel, and is among our best discreet vibrators.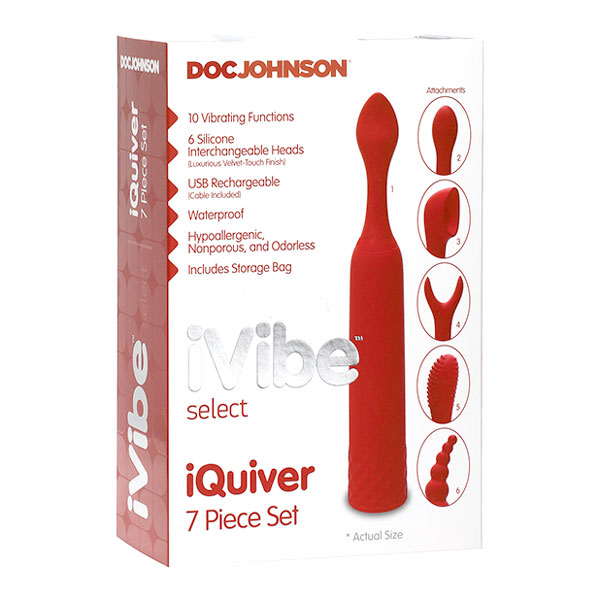 View on: MQ Store

Best Discreet Vibrators Under $40
Finding a quality vibrator doesn't need to break the bank. In fact, some of the best discreet vibrators can be had for under $40. Here are our picks of compact, discreet vibrators that are budget-friendly.
Screaming O Vibrating Makeup Series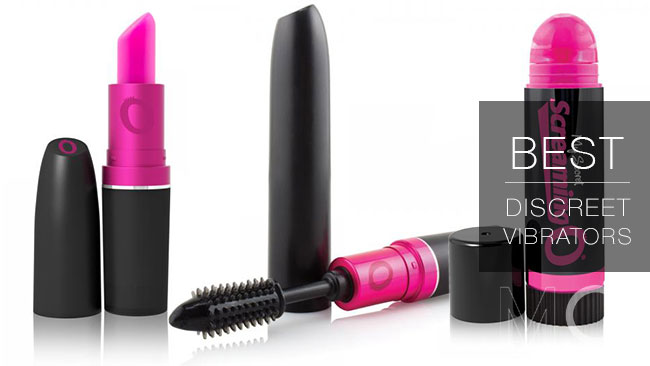 Have you ever wondered why women like to carry lipstick with them? Well, it always comes in handy. This chic and super-powered, multifunction device disguised as lipstick is a must to have in your (cosmetic) bag!
When hungry for stylish stimulation, all you have to do is play with this beauty and get a freshly flushed face that could only come from The Screaming O. Being one of the best discreet vibrators it comes with replaceable batteries that last 80 plus minutes.
View on: MQ Store

When it comes to opening your cosmetic bag, there is more to it than just lipstick! Mascara is also crucial, especially when it is a super-powered, discreet mini vibrator. Comes with an ultra-soft tip that magnifies vibration for targeted stimulation. It has a whisper-quiet motor that buzzes at 3 strong speeds with a bonus pulsating tease mode. t most naturally made it to our list of the best discreet vibrators. Thinking about taking it to the shower? You can, at it is water-resistant.
MQ User Review:
This is a clever way to conceal your toy. I can take this to a restaurant, to the office, even to a PTA meeting. No one can tell that I'm carrying, and using a love bullet in my purse. The vibe can be carried and stored in a discreet black gift box, and whipped out to relieve stress on the go.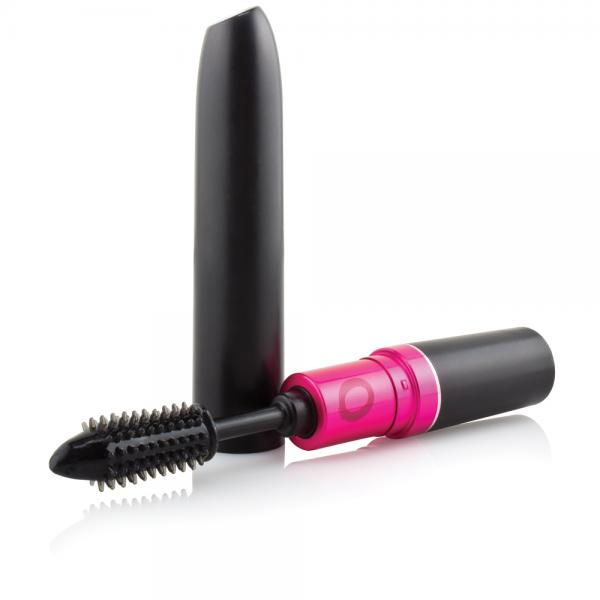 View on: MQ Store

You can also opt for the set of three which includes Mascara, Lipstick, and Lip Balm.
View on: MQ Store

Revive Luscious Travel Vibe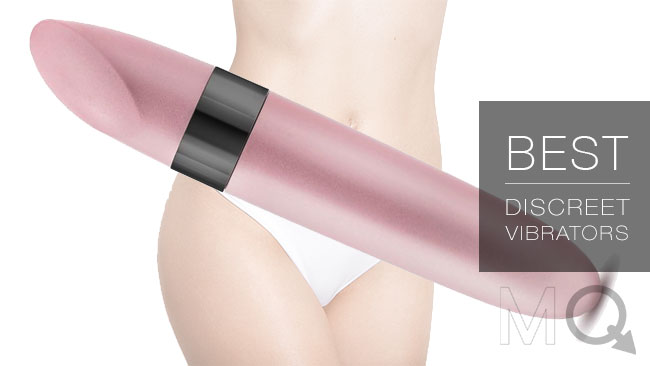 This product is for the best orgasms on the go. Luscious is a sleek travel-sized pocket vibrator, one of the best on the list of the top discreet ones. Its tip is shaped for focused clitoral stimulation. Comes with fully adjustable multiple speeds of vibrations that are conveniently controlled by a twist of the dial. The best about it? It is measuring less than 50 decibels which is lower than the sound of the hum of a quiet refrigerator. You only have to control your own voice when coming, which seems to be the hardest part, you'll see.
MQ User Review:
Very powerful vibe! I've only used one at a time…lol…scared to try all 5 fingers at once. Personally, I like it for a clit stimulator. Even more so when combined with a cold, glass dildo.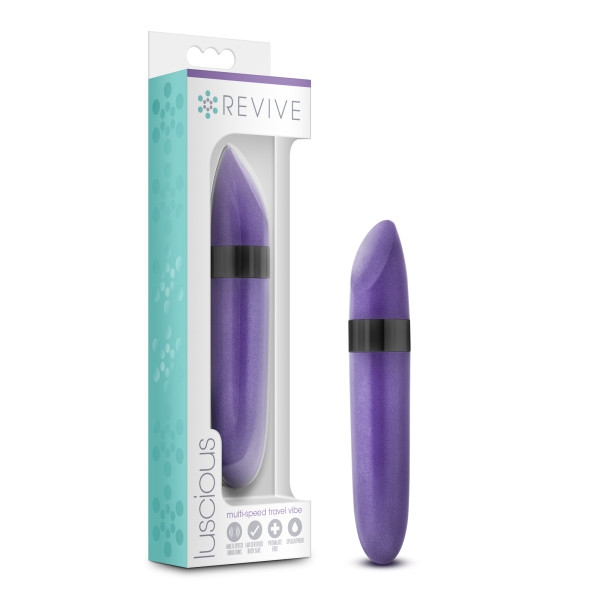 View on: MQ Store

Frisky Bang Her Silicone G-Spot Finger Vibe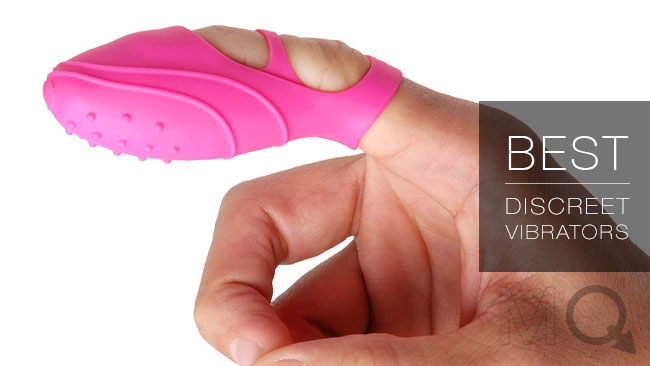 Looking for a unique and thrilling way to add extra, tasteless stimulation to your oral play? Then this tiny vibe is the one you're looking for. Ideal for men and women, it can be slipped into the corner of the mouth to thrill your partner as you lick and suck. It features 5 decadent vibration modes and comes with a USB cable. This waterproof and travel-friendly friend is 2 inches long of which 1.8 inches can go into your mouth for the fullest pleasure. Are you still wondering why it is among the best discreet vibrators? 
MQ User Review:
I bought one of these about a week ago and so far I'm in love. The one-speed it has is pretty powerful. Combining this with a dildo is incredible and for me, it led to multiple orgasms. I highly recommend this but mostly for beginner to intermediate users. It's fairly quiet, small/discreet, and powerful enough for an amazing time. This has been my savior lately when I need something and need it fast.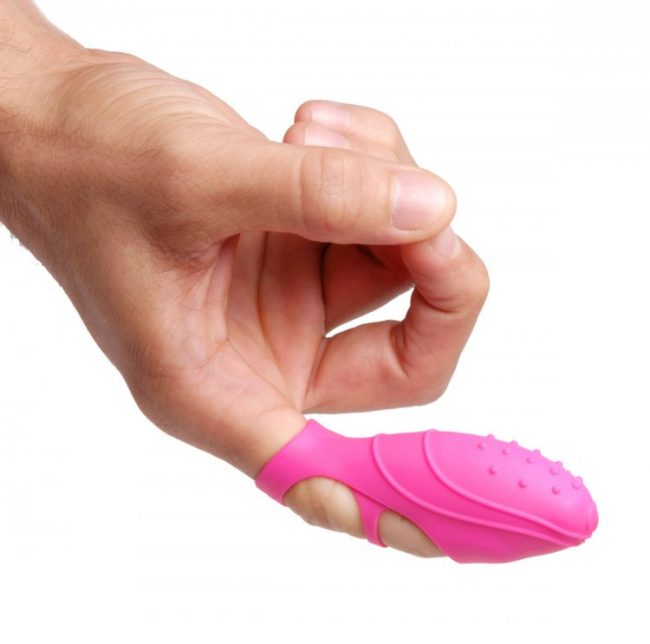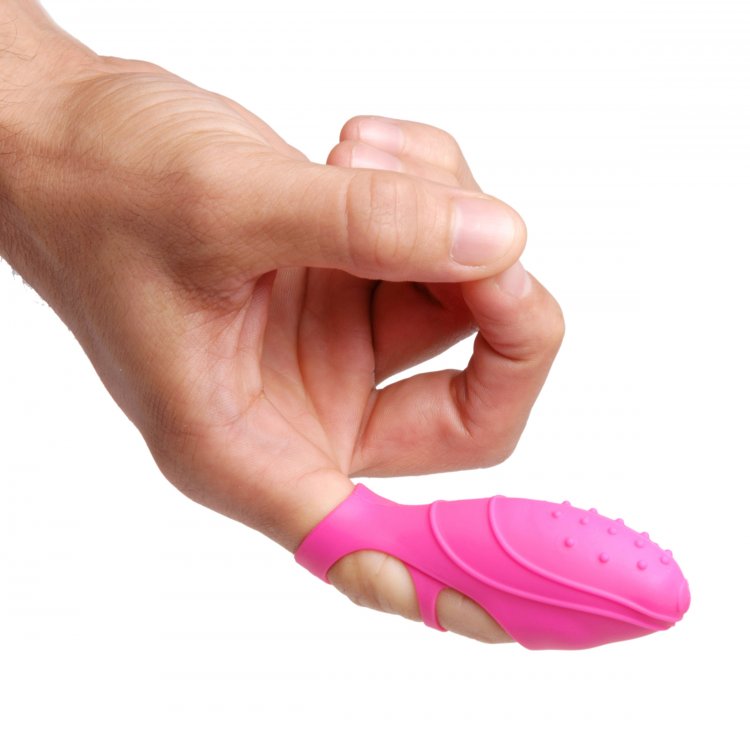 View on: MQ Store

These are our picks for the best discreet vibrators you can buy right now. Do you have any favorites we forgot to mention? Let us know in the comments below!
How to Clean Your Vibrator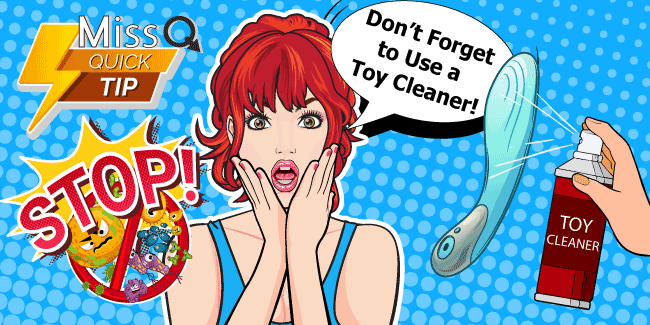 After every use, it is important to clean your vibrator well. This can be done with a damp cloth with soap and hot water (Just check to make sure your vibrator is water-proof first!). Your best option is to clean your toy with an anti-bacterial toy cleaner. These are designed specifically for sex toys and help to ensure the longevity of your new vibrator.
Toy cleaner is a great way to keep your toy fresh, hygienic, and odor-free.
View on MQ Store

For in-depth guides, check out the best of Female Q down below. We walk you through all the things you need to know for a better sex life!
Read More Female Sex Toy Buyer's Guides