Seoul Pride 2014: Controversy and Celebration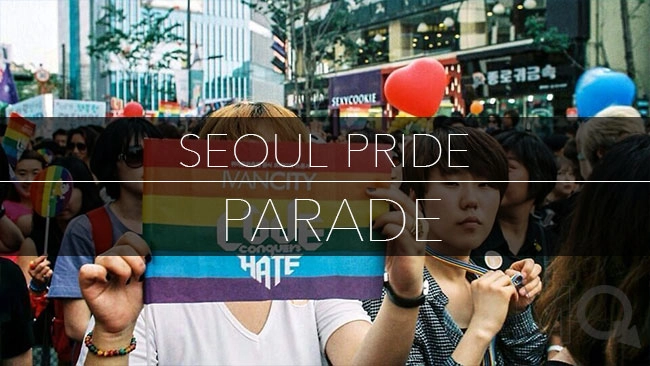 It's gay pride month around the world and as luck would have it, I just so happen to be living in Seoul, one of Asia's largest cities. This year, Seoul Pride was a two-week event featuring workshops, a week-long gay movie festival and of course, the parade.
Truth be told, the active gay scene social scene in Seoul is fairly small. Bars and clubs are always occupied by the same few hundred people which isn't much for a city of over 10 million.
The country is still very socially conservative, so I will admit my expectations were quite low this year. That is the great thing about not expecting much, though – I was pleasantly surprised by the energy, size and level of support at the festival.
Love Conquers Hate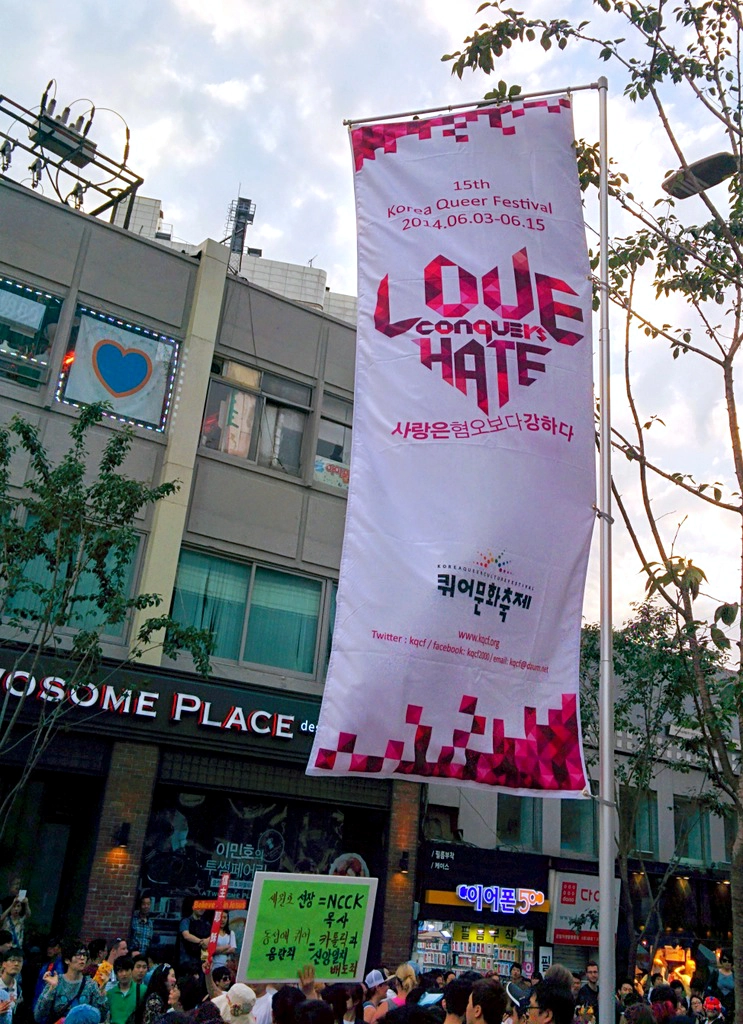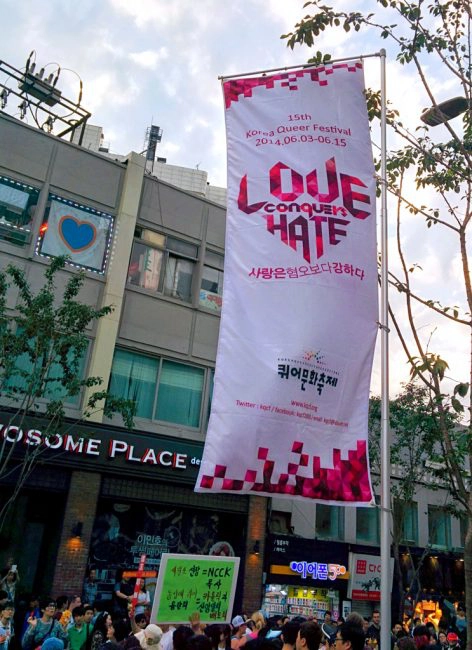 The theme of this year's pride was love conquers hate, a powerful message that really spoke well to the day. The event itself occupied nearly an entire city block with booths, event dancers, and participants, gay and straight alike.
Signs like these pictured to the left were posted on nearly every corner, in both Korean and English. As with anywhere is the world pride is all about love, something that I think Korea is slowly starting to realize.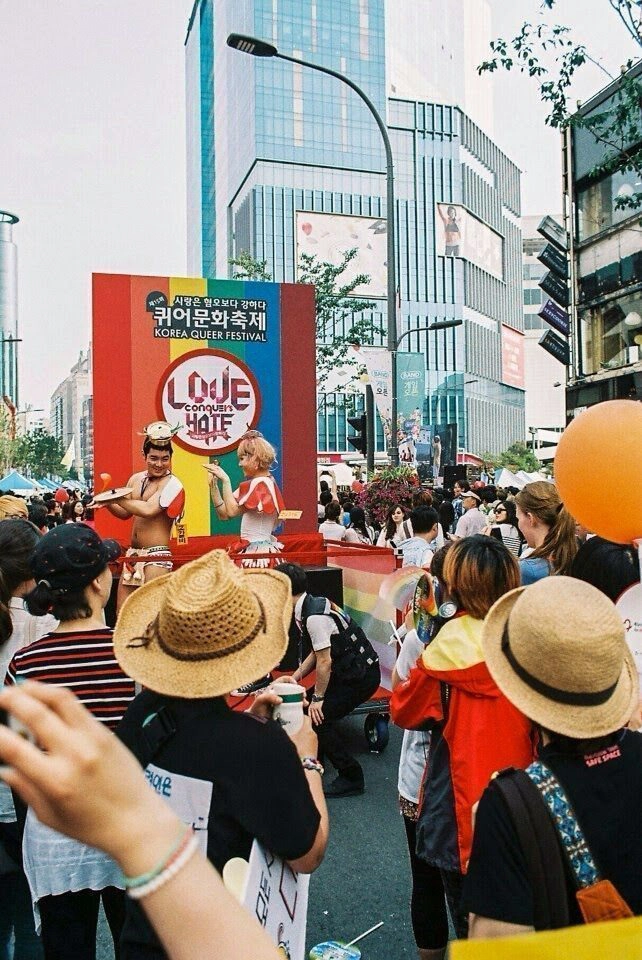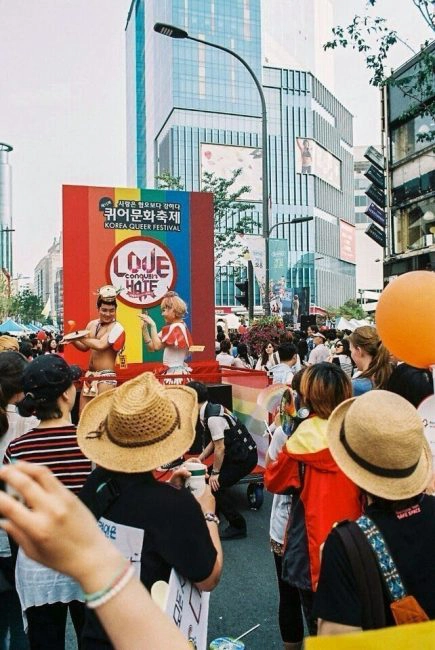 Recently, Korea has had a bit of a rough time, with the ferry sinking happening only a few months ago killing over 300 people.
This has led to many public events being canceled and leaving the public against anything seen as happy or fun.
The interesting thing is that originally the government gave clearance to the parade, but then a few weeks before, retracted permission to march.
Whether or not this is actually due to the ferry disaster is up to debate, but luckily the show marched on, though not without protest.
The Opposition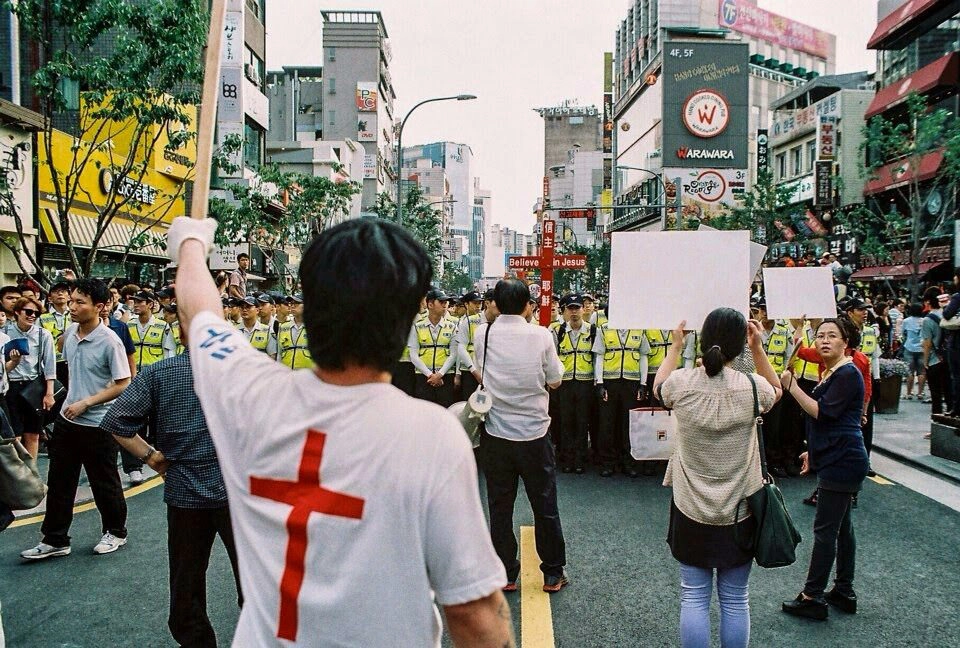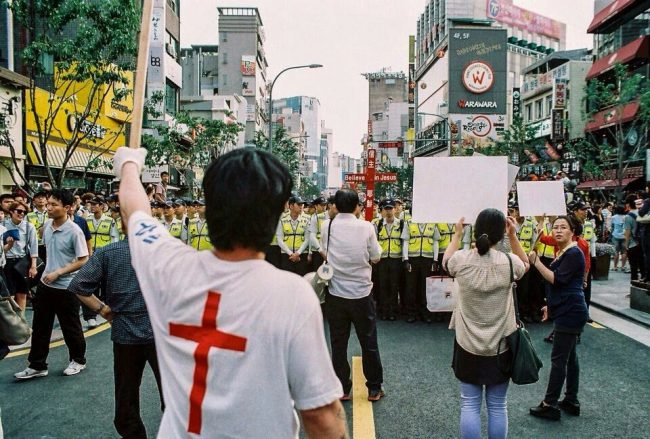 You may not expect an eastern country like Korea, which traditionally follows Buddhist and Confucius values to have such a large number of devout Christians. And these aren't just your typical Christians.
Most groups are extremely conservative, much like many evangelicals in the United States.
Therefore, their views on homosexuality closely resemble something you would see in the west.
Since the Korean War, western missionaries have wasted no time winning over as much of the population as possible. Much of the progress that has been made half way around the world still needs to be made here.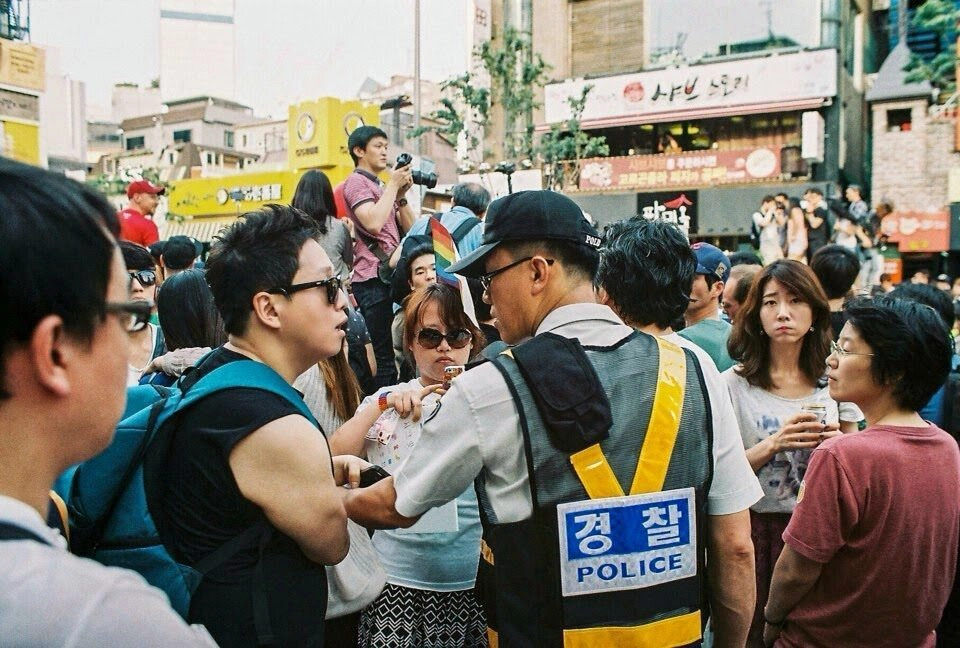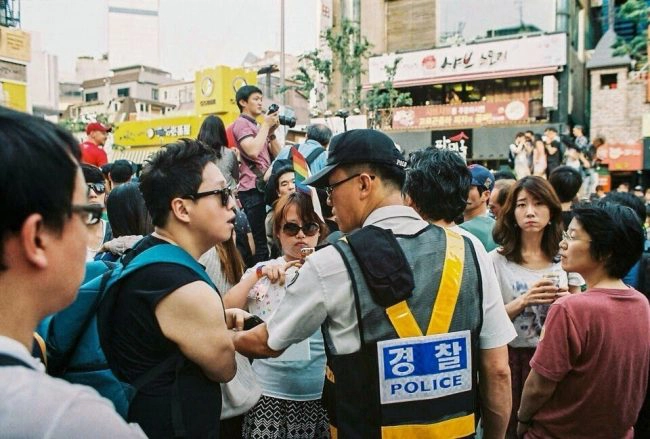 Like most gay pride events, protestors were sprinkled throughout, singing religious songs and the national anthem. Others held signs, or crosses telling the thousands of gay men and women that they were "going to hell". What was most alarming is what happened during the parade itself.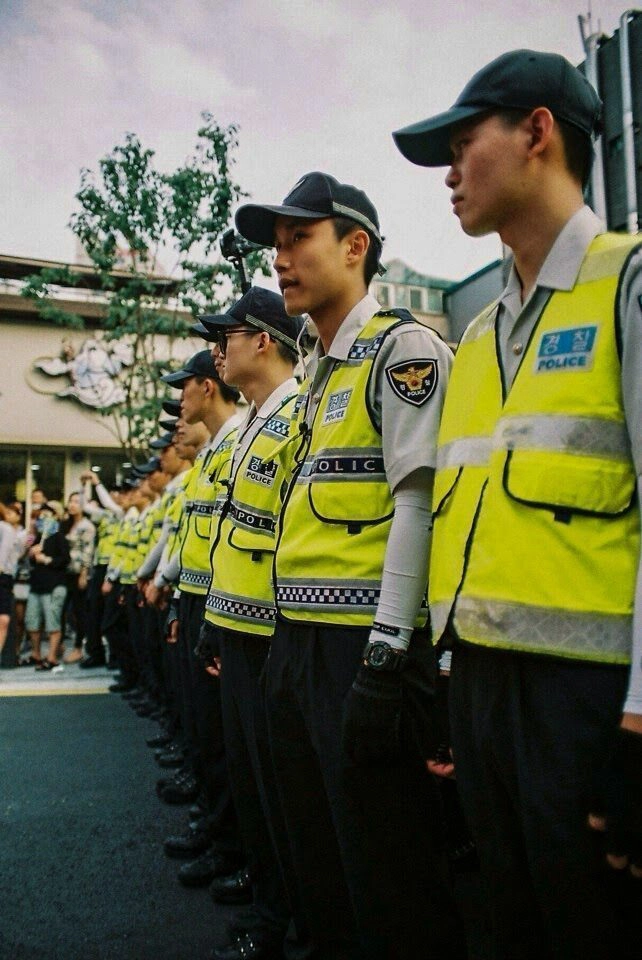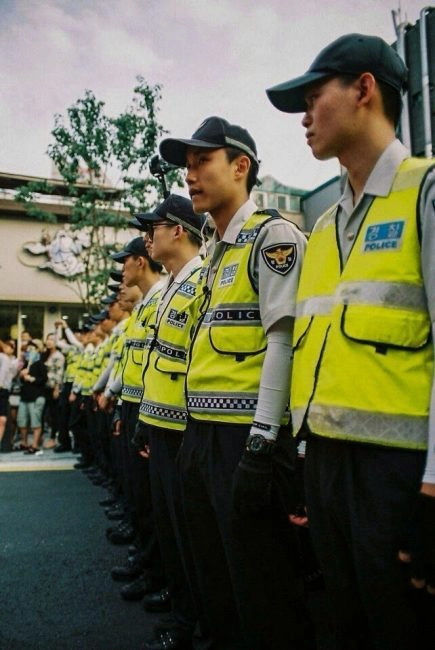 In an attempt to prevent activists from marching, dozens of protestors laid down in the middle of the street to stop floats, cars, and demonstrators from passing by.
Many of the protestors were peaceful, blocking the parade route (many texting on their phones while lying on the ground) while others weren't as passive. As with any public event, police were standing by in large numbers waiting to defuse the conflict.
The standoff lasted for quite some time causing the parade to halt at multiple points. In the end, the more loud and violent protestors were taken away by police as the parade eventually resumed.
As with anything, there is no such thing as bad publicity. An event that probably would have otherwise gone uncovered by the Korean press was quickly surrounded in cameras and reporters.
In a way, those against the march caused the opposite, turning a small parade into a major police event. As a result, this year's pride has been much more talked about over the last few days.
A Happy Ending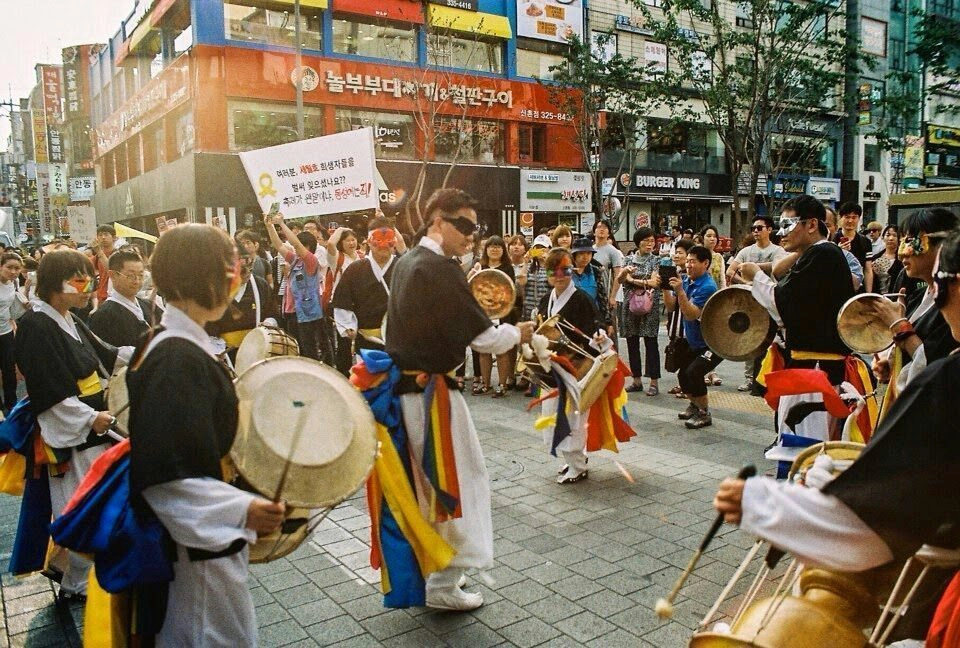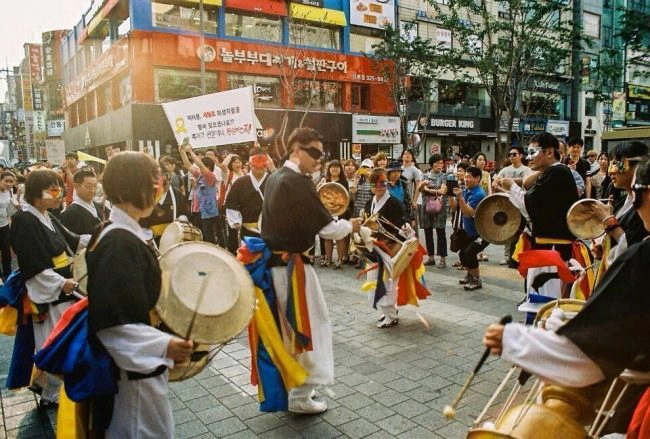 Despite the negativity that loomed in the air at the start, the celebration turned into a very fun day. Dancers and performers lightened the atmosphere and I actually saw many acts of love and acceptance that overshadowed the negativity.
An old Korean man who was passing even joined a group of dancers and exchange hugs with the crowd. This was a common sight as straight couples and groups of local students also added to the celebration.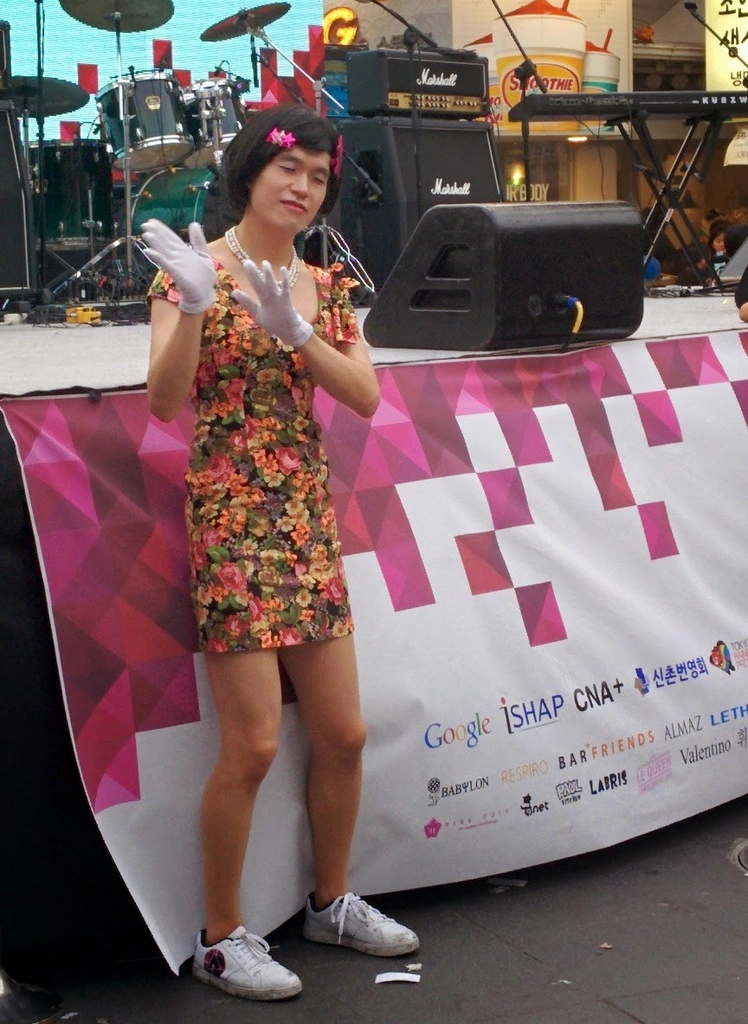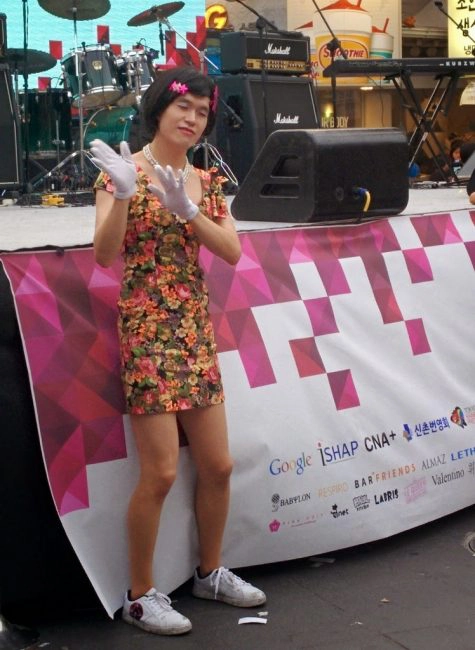 The party continued on the streets until around 8pm with the after party being held at a popular gay club "Pulse". I got to join in with the hundreds dancing out at local gay bars and clubs well into the morning the following day.
Korea is changing fast with the first same-sex marriage ceremony last year, and a slowly growing amount of public support.
This was my first pride in Korea, but it really passed my expectations. I can't wait to see what next year will be like, hopefully, bigger and gayer than ever before.
Read More Male Q Guides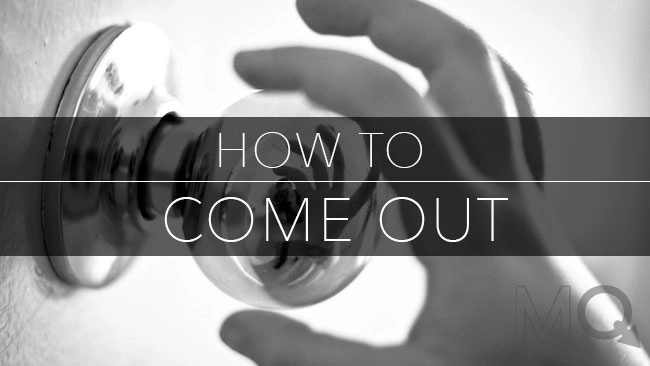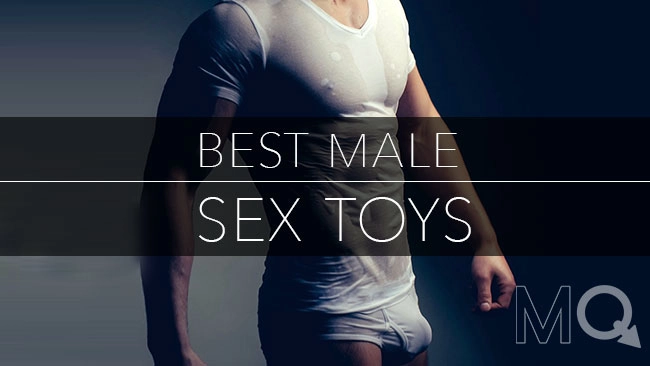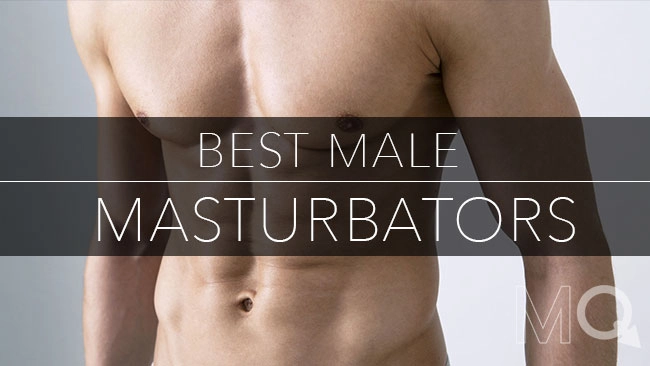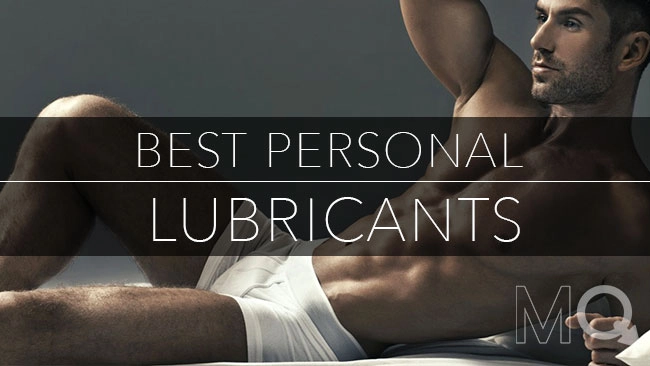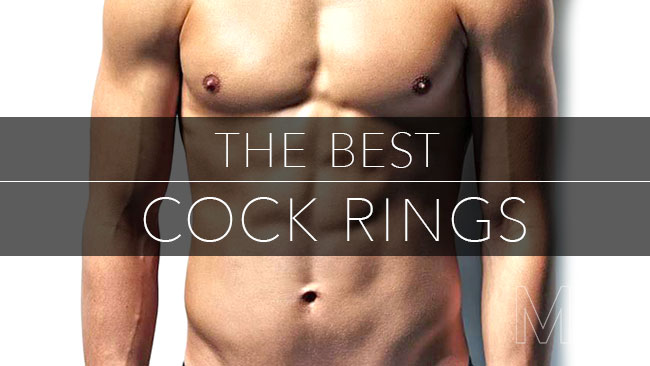 Images Courtesy of Phillip Lee