Top 10 Most Gay Friendly Cities in Europe to Live and Travel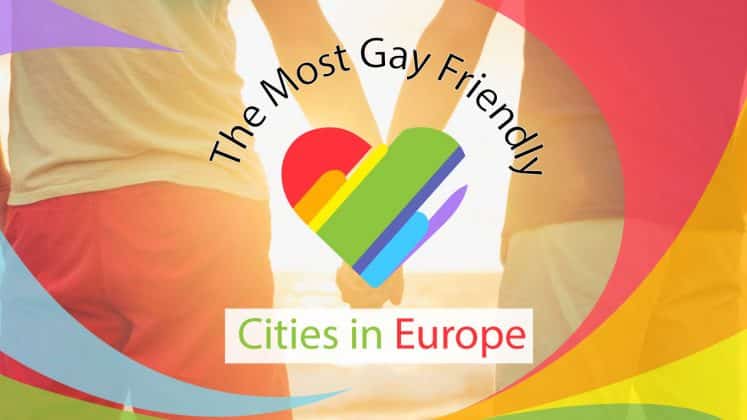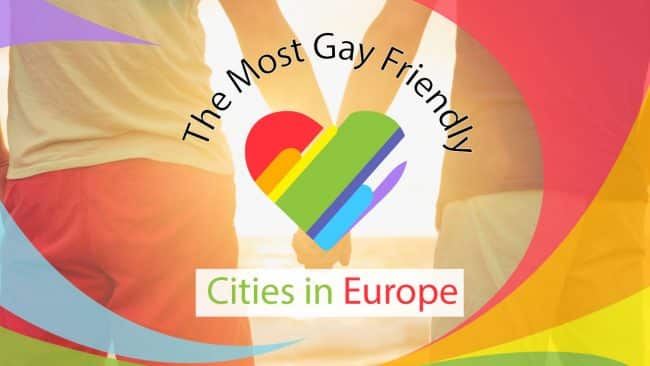 If you are looking for a place to travel, and want to experience LGBT culture from countries around Europe, then this is the article for you! Below we have gathered a list of what we think are the most gay friendly cities in Europe based on local LGBT laws, the gay scene in each city, along with our own personal experiences.
We picked the most gay friendly city for different countries (so no repeats!). This is by no means is this the be all end all list, so if you disagree or think we left some place out, let us know in the comments below. So without further ado, here are the Male Q's picks for the most gay friendly cities in Europe!
Most Gay Friendly Cities in Europe
---
Amsterdam, The Netherlands
Amsterdam, is a city that can wake your deepest desires. Known by some as the city of sin, it is most known for its liberality and wild party life. Amsterdam has one of the biggest pride parades and LGBT events in Europe, if not the whole world.
And pride season doesn't just end after pride month, with plenty of parades and celebrations throughout the year, most notably fetish fantasy weekend and the leather pride. The best gay nightlife is in the center of the city, where the streets are covered in rainbow flags with sex shops and clubs along side.
The city is ahead of its time and one of the most liberal on Earth with lax drug laws, and the first in the world to legalize same-sex marriage all the way back in 2001. If you want a fun, free and fantastic city, then Amsterdam is your best choice!
---
Barcelona, Spain
The first thing you might think about when you hear Barcelona is sunny beaches, and tan shirtless men in swim shorts. Yes, Barcelona is best known for its warm weather, giving travelers the brightest holiday vibe!
But aside from its beautiful climate and guys, Spain proudly became the third country to legalize gay marriage all the way back in 2005. Barcelona, aside from its non-stop party scene also has several gay friendly beaches to visit, which on a busy weekend might be overflowing with gay locals. Doesn't it sound like heaven to you?
Berlin, Germany
Berlin is a versatile city with everything that you could ask for. What makes it the number one gay friendly cities in Europe? Because Berlin is the city for EVERYONE! Its young and progressive residents come from all over the world, and Berlin embraces diversity.
Its annual pride parade is also one of the biggest in Europe, and the city's endless gay bars and nightclubs have earned the city its reputation as a gay paradise. Berlin has a long, gay history and is considered as one of the friendliest in Europe no matter your sexuality. Berlin is also one of the leading cities in Europe in terms of quality of life and a low cost of living making it definitely worth a visit!
---
Copenhagen, Denmark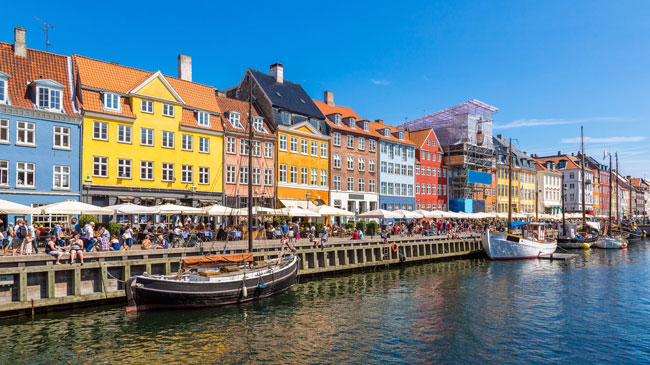 Copenhagen makes its mark on our list as one of most gay friendly cities in Europe because of its great achievements for fighting for equal rights. What made Copenhagen stands out are their pioneering laws on discrimination, gender and sexuality equality and an open-minded people.
Copenhagen was in many ways ahead of its time, even almost 100 years ago with progressive treatment for gay and transgender people. The recent movie "The Danish Girl" has drawn even more of the LGBT community's attention as one of the most tolerant, progressive and gay friendly cities in Europe.
So, if you are looking for a place to relax, make friends and enjoy your time during your holidays, then Copenhagen definitely has what you need!
---
Manchester, England
You might have already heard of England's second largest city from the famous TV show, "Queer as Folk" which if you have seen already then already know how gay it really is! The city features many gay attractions like Canal Street and the Gay Village both known for their openness and friendliness to locals and tourists.
The most fun part about the city is the self-guided walking gay tour you can go just by just following the rainbow flagstones. Manchester's pride parade is held during late August and is without a doubt one of the biggest parades in Europe. The UK is full of rainy days, and this city is no exception, so if you are planning a trip to Manchester then don't forget your umbrella!
---
Brussels, Belgium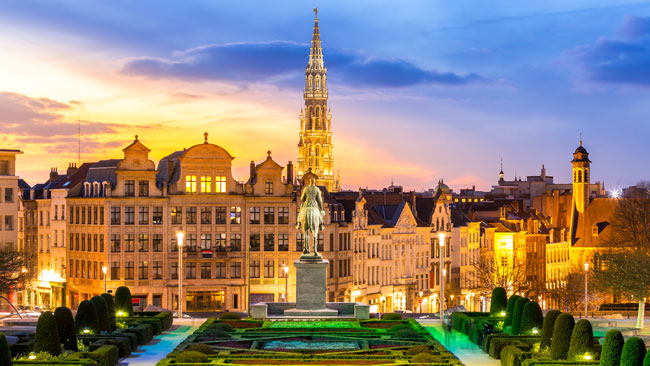 Brussels, a tolerant and welcoming city is the capital of Belgium. The city features equal laws for marriage and adoption which has helped to make it one of most gay friendly cities in Europe.
The city is also renowned for its convenience and walkability. With a rich history and surreal architecture, and its art scene, Brussels is worth checking out for the art lovers out there, with numerous museums and exhibitions for you to choose from.
The nightlife is also some of the best in Europe, so if you are a party animal who wants to party till sun comes out, you can hop from club to club all night!
---
Paris, France
Paris made its way to our list of most gay friendly cities for its incredible openness and heart-warming locals. People call Paris the city of love for a good reason, and it has been the go-to destination of queers from all over the world for the past 100 years.
The romantic city is fantastic for a little get away with your partner, sipping on Champagne under the Eiffel tower standing out in the dark.
---
Dublin, Ireland
No one can deny that Ireland is known for their beer and local pubs. But what you might not know is that back in 1980s' Dublin had only one gay bar. Today, that is very different. Now Dublin is a city where liberal equality thrives and has improved so rapidly that it is considered as one of the most gay friendly cities in Europe.
This is because Ireland was the first country to legalize marriage by popular vote, meaning that a majority of Irish openly support gay rights. Dublin is also home to the gay icon Oscar Wilde, and his the sculpture lies in Merrion Square Park, attracting LGBT members. Not to mention, the Irish accent will steal your heart as it is considered by many as the most sexy in the English-Speaking world.
---
MyKonos, Greece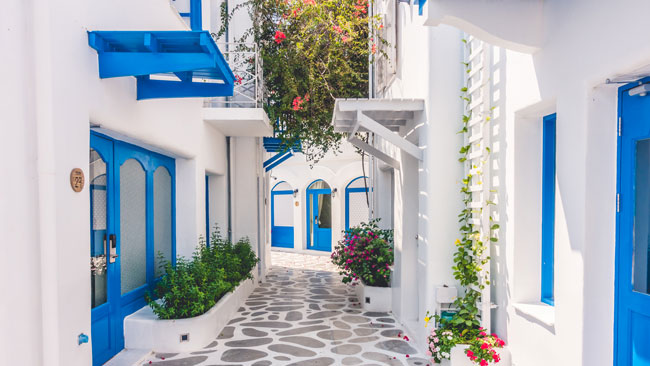 Mykonos, the last mention of our list has amazing warm weather and awesome beaches. For decades, this island has been the best destination for going on summer holidays and the friendly people will make you want to keep coming back.
The city is a whitewashed paradise, the white walls with blue roofs are the most soothing scenes that you could ever imagine. Mykonos is not only one of most gay friendly cities in Europe, but it is known for having some of the most handsome guys too.
If you are looking for a beautiful city, beautiful men, and a good time after the sun goes down, then Mykonos is the city for you.
---
Rome, Italy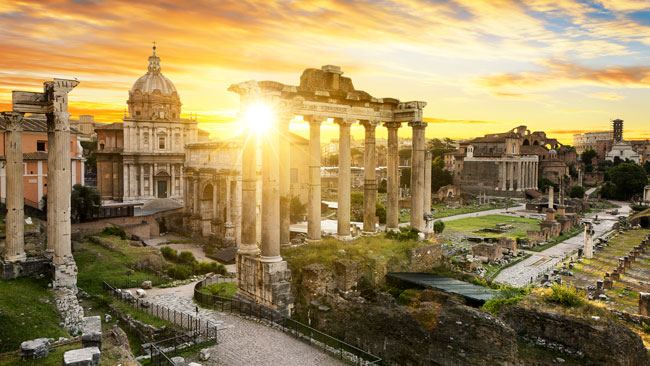 Rome finds its way to our list with a somewhat underrated gay scene. The word Romance literally comes from Rome, and in every way is true for us gays too!
Sadly, Italy is one of the last countries in the EU to yet legalize same-sex marriage and is overall still quite religious and conservative.
Despite this, the city has its very own gay street full of gay bars and clubs and fantastic events like the "gay village" where part of the city park is transformed into a massive space during the summer to host huge parties and outdoor live music.
The nightlife (and even daylife) in Rome is enthusiastic and full of energy. You might have heard that Italian guys are romantic, so why not go and see for yourself? (wink)
Read More on Male Q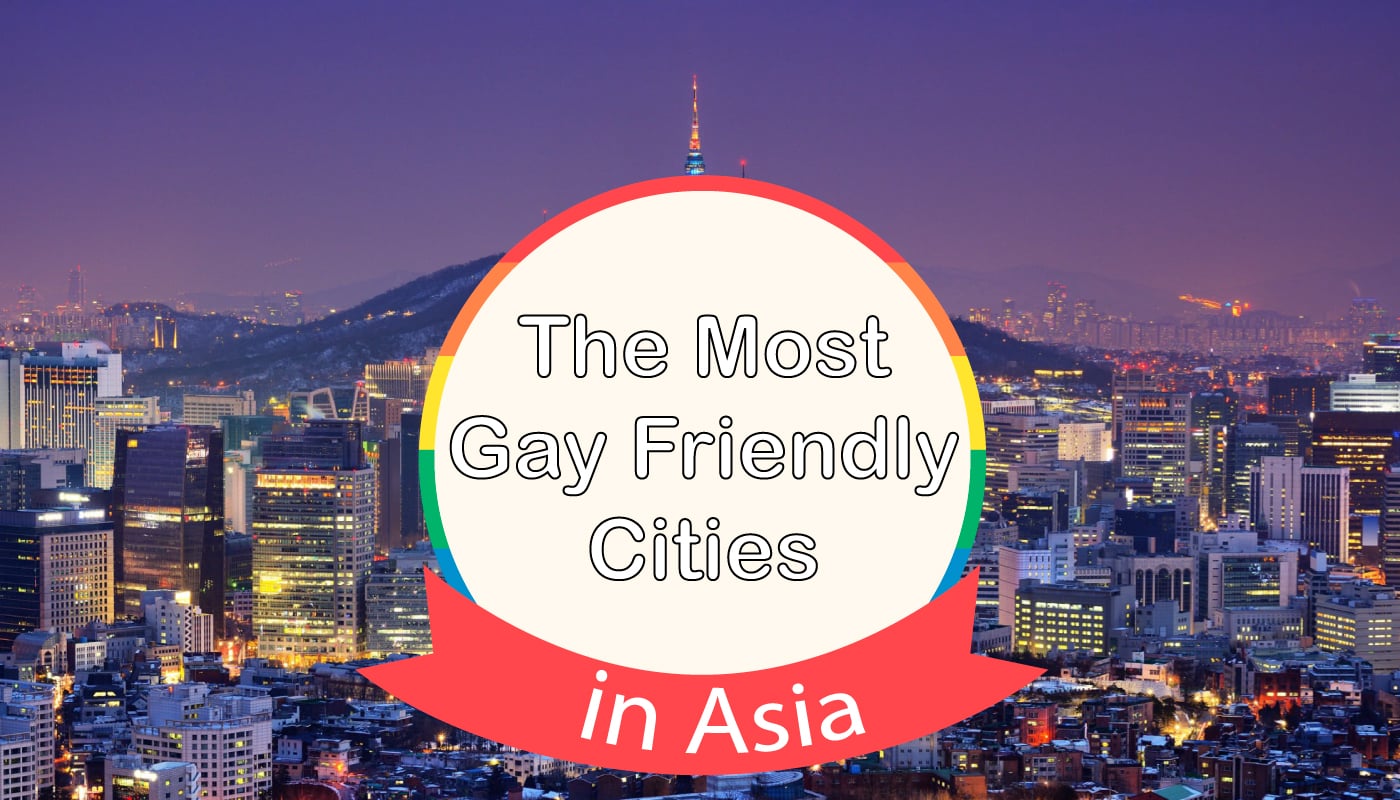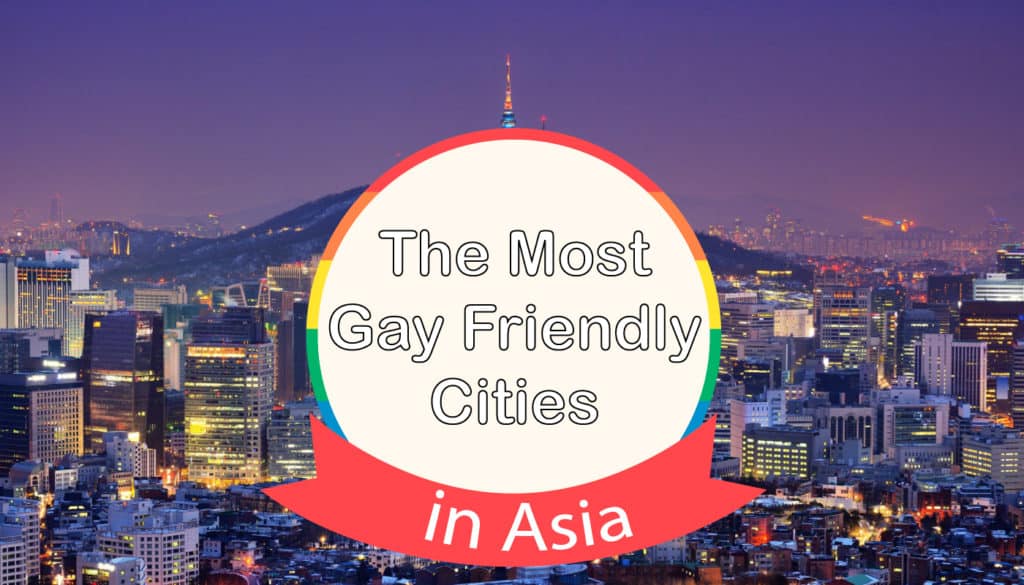 ---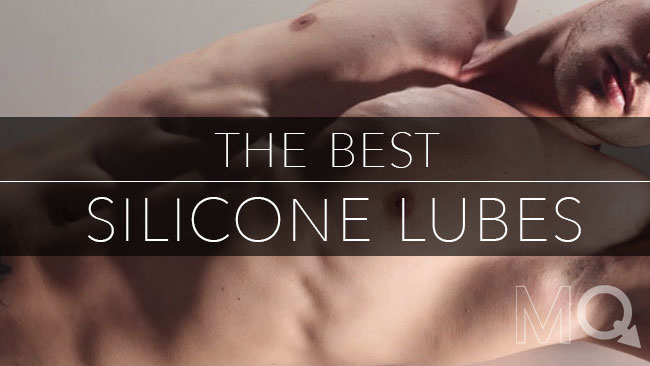 ---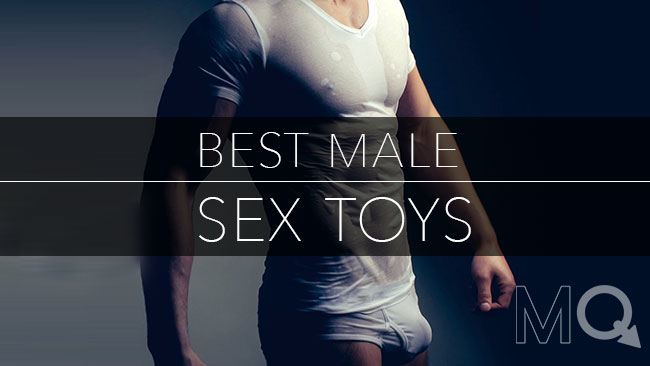 ---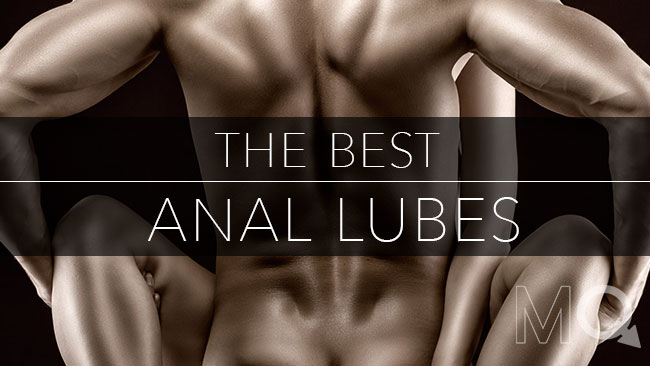 ---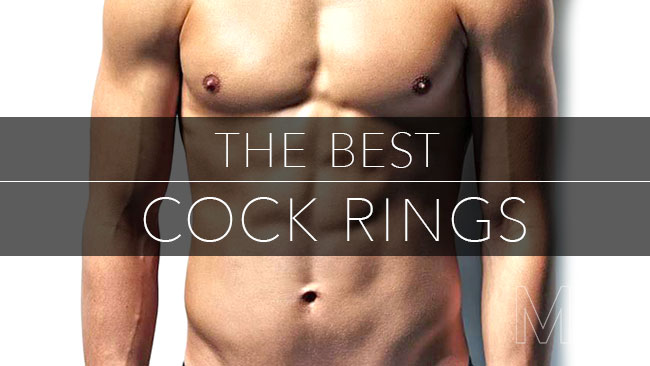 ---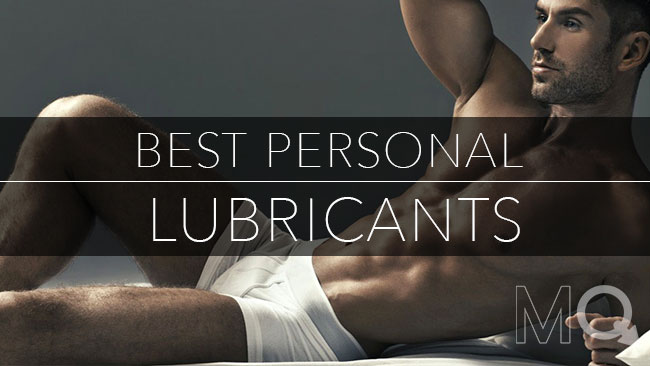 ---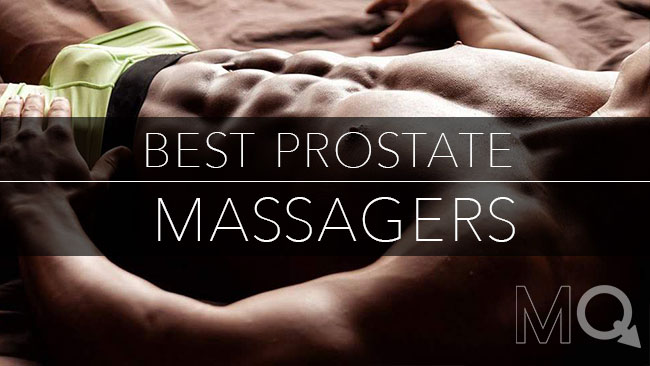 ---