Miss Missouri Crowns First Openly Gay Pageant Winner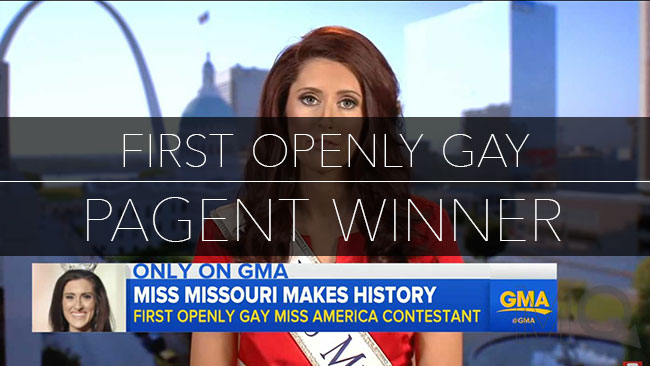 In a historic victory this week, Erin O'Flaherty was crowned as Miss Missouri's 2016 Pageant winner. Although she said she did initially enter intending to make history, Miss O'Flaherty is the Pageant's first openly gay winner and hopes that her victory will help to support the LGBT community.
In recent years, diversity in the Miss America Pageants has grown in terms of ethnicity and ideas of beauty, but the mention of sexuality has largely been absent.
With this historic win, Miss O'Flaherty plans to use her influence to raise awareness for suicide prevention, a problem all too prevalent throughout the LGBTQ community.   As she points out, LGBTQ youths are 8 times more likely to attempt suicide than their straight peers.
She will be teaming up with The American Foundation for Suicide Prevention as well as The Trevor Project, a suicide prevention hotline for LGBT youth to promote her message.
This goes to show that more than just winning a crown, her new title will give her the influence to make meaningful change.
This is a historic stepping stone for the organization and truly shows how open and diverse the country has become.
[ Video and Interview from Good Morning America, ABC NEWS ]
Read More Male Q Guides