Best Cheap Vibrators Under $40 (Orgasm Guaranteed)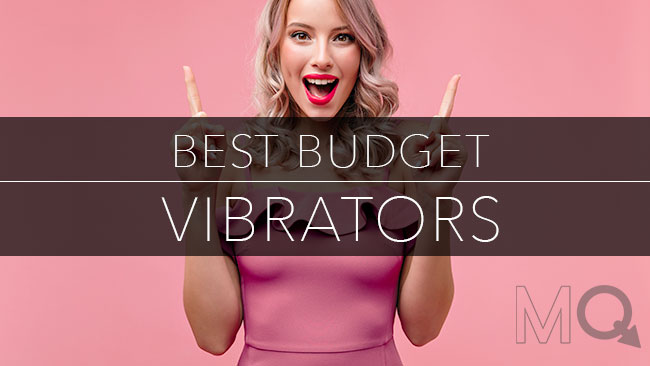 In need of some self-love on a budget? With our picks of the Best Cheap Vibrators, you can find the perfect product without breaking your bank. These are the top vibrators that perform well, but won't cost a fortune! Below we categorized our best cheap vibrators into three groups, under $20, $30, and $40 to help you choose the right one for you.

Best Cheap Vibrators
Just because a vibrator is inexpensive, doesn't mean you need to sacrifice on quality. The best cheap vibrators are sex toys that perform well, offer high levels of stimulation, but are well within the budgets of most buyers. We have picked a variety of cheap vibrators in multiple form factors to help you desice.

Best Cheap Vibrators Under $20 
Below are the most affordable range of vibrators, all coming in at under $20. These are the best cheap vibrators at the absolute lowest price.
Cloud 9 Slimline Vibe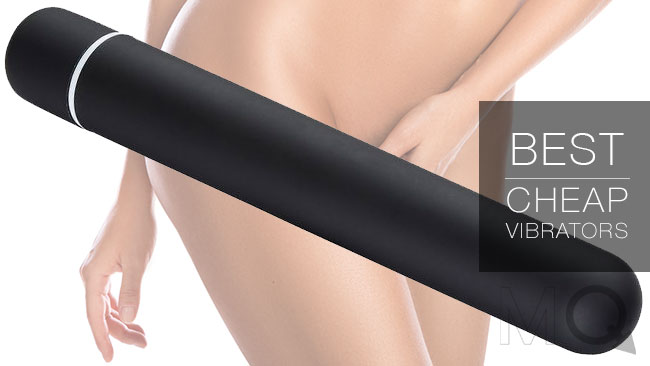 Simple, sleek, and powerful. These words are all used to describe the Cloud 9 Slimline Vibe. It's simple design has a minimalist look and is perfect for someone on the go. With its velvet-smooth coating, you will be surprised how comfortable this vibrator is to use. The 5" compact size, suitable for traveling and is easy to stow away for extra privacy. One speed setting requires 2 standard AAA batteries, with enough power to get your whole body vibrating! For less than $20, it is easily our top pick for the best cheap vibrators.
MQ User Review:
Recently bought this. It is my first toy and vibrator and honestly surprised. I just got it and wow! I'm a very clitoral girl, and this got the job done! Good length and width for a vibe, & has a very soft coating over it. You won't be disappointed!
View on: MQ Store

Waterproof Silver Bullet With Ultra Tech Motor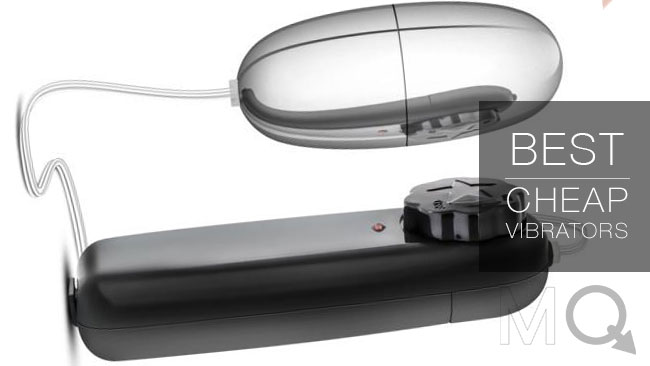 Are you ready to purchase the first vibrator? To help you get into the wondrous world of sex toys, those high price tags do not help calm the nerves at all. Don't you worry, the Waterproof Silver Bullet With Ultra Tech Motor is your best choice! It's one of the best cheap vibrators and most beginner-friendly. You have total control right in your palm, with a bit of clitoral stimulation delivered from the silver bullet, you can experience pure ecstasy with just under $20!
View on: MQ Store

Best Cheap Vibrators Under $30 
This category is slightly more expensive, but the bump in price gives you a nice addition of durability and features to boot. These are our picks of the best cheap vibrators under $30.
Screaming O Discreet Makeup Series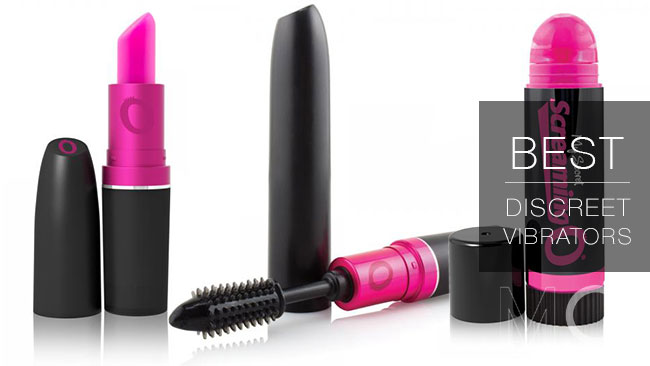 Looking for an affordable vibrator that is also discreet? The Screamin O Discreet Vibe is for sure one of the most unique vibrators not only because of its design, but also its affordable price! Flip the switch on the hidden micro bullet and wait for the incredible feeling to wash you away! It's soft, body-safe, and feels extremely comfortable against the most sensitive part of your body.
When hungry for stylish stimulation, but also value your privacy, the makeup series truly is one of the best cheap vibrators out there. Being one of the best discreet vibrators it comes with replaceable batteries that last 80 plus minutes.
View on: MQ Store

MQ User Review:
This is a clever way to conceal your toy. I can take this to a restaurant, to the office, even to a PTA meeting. No one can tell that I'm carrying, and using a love bullet in my purse. The vibe can be carried and stored in a discreet black gift box, and whipped out to relieve stress on the go.
The vibrator comes in Lipstick, Mascara, Lipbalm, or a pack-of-3. Also, did we mention that it is also water-resistant?
View on: MQ Store

You can also opt for the set of three which includes Mascara, Lipstick, and Lip Balm.
View on: MQ Store

Shanes World Sparkle G Vibe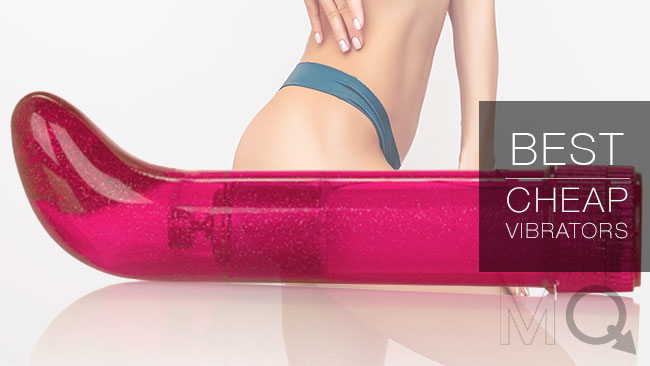 The dull-looking massagers just don't cut it anymore, in this world of chaos, sometimes a bit of sparkle is all we need right now! We heard you, and we got just the right product for you.
One of our best cheap vibrators, the Shanes World Sparkle G Vibe has a seamless, smooth, and glittery finish, adding youthful and cute vibes to the world of adult toys. It's vibrant, functional, and budget-friendly. The multi-speed vibration is going to bring pure pleasure to you!
View on: MQ Store

Neon Luv Touch Vibrator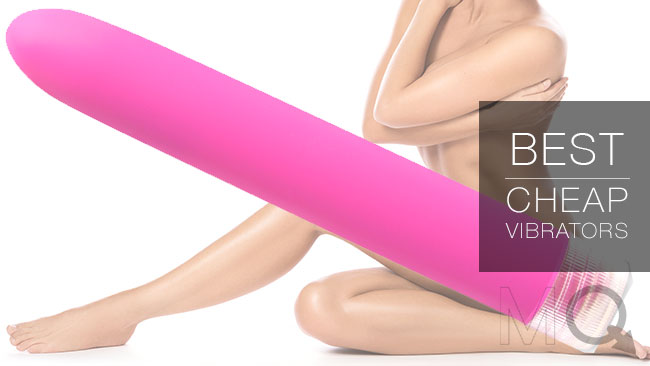 With all of these options listed in this article, are you indecisive just like I am? How about we go classic on this one. Neon Luv Touch Vibe has everything you need but the price is not outrageous like those fancy ones, making it one of the must-buys in our MQ readers.
This classic line of vibrators now has updated its design for a better and more comfortable experience. The velvet-soft texture on a plastic firm shaft, waterproof design, and three hot colors to match your sexual energy, just to name a few. Twist the cap and adjust it to your desired vibe, let's get down and dirty.
View on: MQ Store

Bang Her Silicone G-Spot Finger Vibe Pink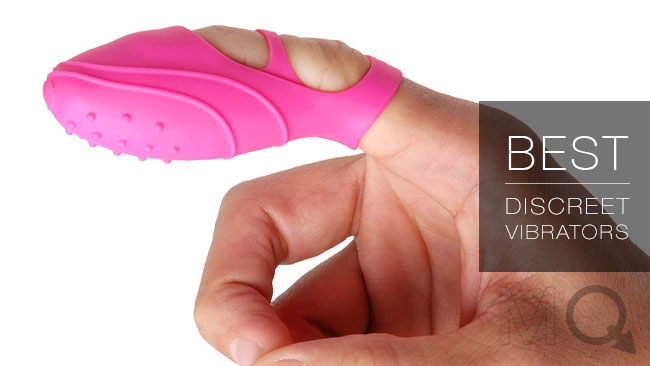 It's time to get a little FRISKY in the bedroom! This finger vibrator can add many more feels with a simple yet effective design. And to continue with our affordable vibrators theme, this one is definitely worth the price tag.
Slip it on your fingertip, put the mini bullet inside the inner pocket, and voila! The joyful sensation is now at the tip of your finger. Also suitable for couples who want to surprise each other with magical touches that will send them off to absolute orgasm!
View on: MQ Store

Best Cheap Vibrators Under $40
For just a bit more money, you get a selection of vibrators that are bigger, more realistic, and more powerful than anything else on this list! These are the absolute best cheap vibrators you can buy for under $40.
Dr. Skin Cock Vibrator 7-Inch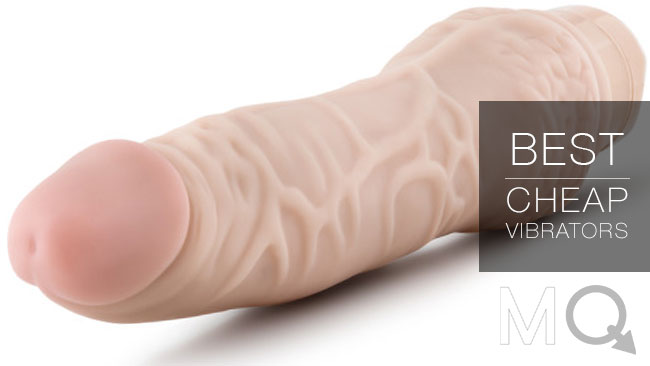 Realistic dildos are hard to come by, especially if your budget is tight. However, Dr. Skin Cock Vibe 7 is not only cheap but also high quality, you will get a lot of bang for your bucks! You're welcome. (Winky Face)
8.5" is more than enough for everyday use, the tapered tip makes the process go way smoother, perfect for first-timers. I'll be frank with you, sometimes a realistic vibrator is what gets me off, and I know I am not alone on this. No need to splurge and save up for a high-end dildo, and get yourself one of the best cheap vibrators today!
View on: MQ Store

Mambo Vibrator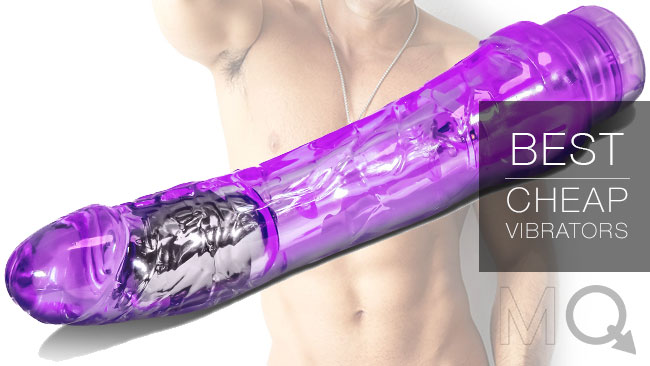 Get your sexy vibe going and stay on top of the game with the Mambo Vibe. this futuristic-looking dildo can make you hot and bothered.
The slightly curved dong is equipped with multiple speeds of vibration. The powerful thrust can reach into your sweetest spot for as long as you desire. Don't worry about hurting your wallet, cause this mouth watering didlo is no more than 40 bucks!
View on: MQ Store

Naturally Yours Vibrating Dong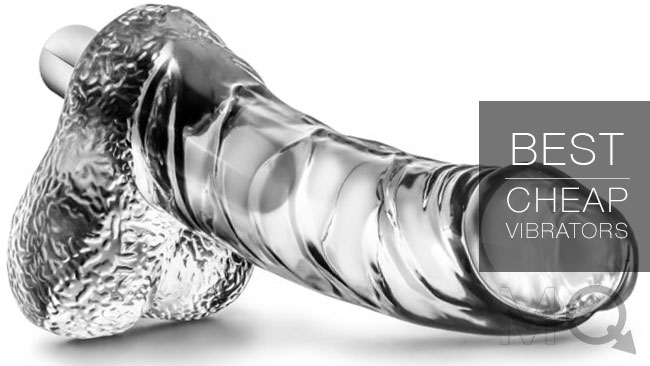 Something that will both excite and please you but keep it low-priced, the Naturally Yours Vibrating Dong is most suitable for people who are seeking the adrenaline rush from penetrative sex.
The removable vibrating insert has 10 different functions, providing a range of sensations from gentle arouse to powerful thrust. The clear design and lifelike veins are enticing to the eye while it's going in and out of your body. 6.5" delicious length that you can have all to yourself.
View on: MQ Store

Luxe Purity G Silicone Vibe
Speaking of action of self-love, allow me to introduce the ultimate product that will provide luxurious care to your body and sexual needs. Luxe Purity G Silicone Vibe is a low-cost vibrator but the quality is no doubt top-notch!
Made of pure body-safe silicone with a satin finish, ensuring the expensive caress and stimulation. The vibrations radiate freely over the spiral design, pairing with a water-proof motor, your bath time can now be much more interesting and sexy!
View on: MQ Store

How to Clean Your Vibrator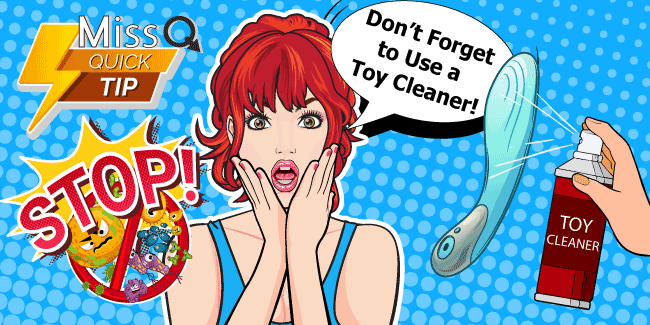 It is important to clean your vibrator every time you use it. This will help it stay free of germs and nasty smells. A dedicated toy cleaner can help extend the life of your sex toy and ensure it stays in tip-top shape.
Toy cleaner is a great way to keep your toy fresh, hygienic, and odor-free.
View on MQ Store

Use a Lube for Smoother Vibrator Play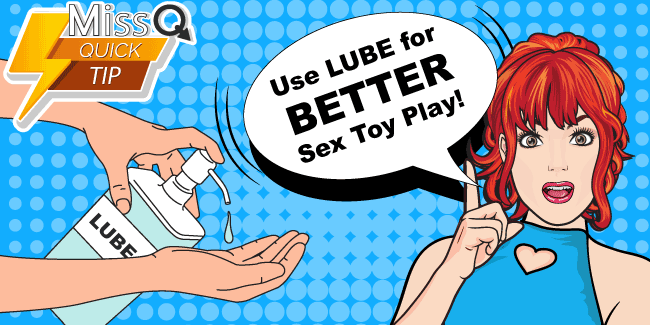 Just like with sex and other sex toys, pairing your vibrator with a quality lube can helo increase performance and elevate stimulation. Pjur Woman is designed specifically for vaginal play and helps keep things extra smooth and stimulated.
Tasteless, Odorless, and Non-Toxic
Hypoallergenic
Designed Vaginal Play
Plays Well With All Toys
Water-Based

View on: MQ Store

These are our picks for the best cheap vibrators. Have you tried any of these toys yourself? Tell us which one is the best purchase for you and worth the hype in the comments below!