5 Tips for a Fabulous Gay Bachelor Party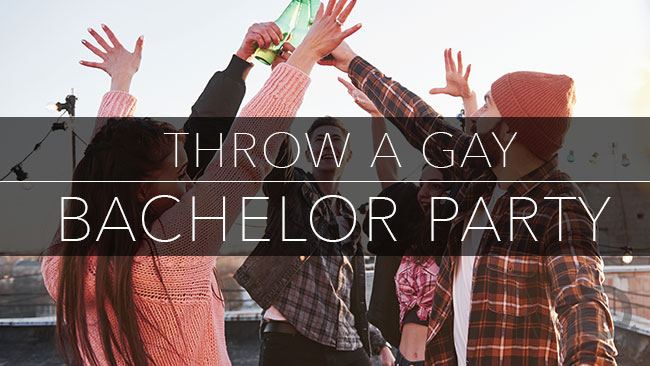 Let's be honest – bachelor and bachelorette parties are always so much fun. Of course, they do happen only once for each person (if you're lucky enough to find the love of your life, that is), so it is important to use it in the best possible way and have the most fun.
Gay bachelor parties can be even more fun, especially when you take into account how fun, interesting and pretty we are (insert a wink emoji here even though you know it's true).

Tips for throwing a Gay Bachelor Party
If you want to throw an amazing gay bachelor party, or you are going to attend one, and you do now know what to expect, but you want to give a few pointers to your friend, take a look at the following 5 tips that make any gay bachelor party the right bachelor party.
1. A cocktail party, you say?
One of the easiest ways to make any party more interesting and unique is by making it a cocktail party. Yes, this really does give that dash of exotic to the event, and it practically does not cost a lot more. This is where you have to think about the drinks – you might spend a bit more on some drinks, but you will save on something else (such as beer, for example, as beer is not a cocktail drink).
If you opt to buy champagne online and add several other drinks to the basket as well, not only will you be saving a lot of time going and buying wine and alcohol, but you might also cut some minor costs. Of course, if you want to make this cocktail party memorable, you can always rely on a mixologist and serve delicious cocktails. Print them out on a menu, and you have yourself an exclusive bachelor party.
2. Throw a masquerade party
Masquerade parties are something else. It doesn't matter what's the occasion – if people have to dress up in order to come to your party, consider the event a success. People love dressing up in different costumes, so this might be an amazing way to keep everyone's spirits up.
What you will also be doing is giving them the option to come as sexy as they want to be – and this might be extremely important to some gays! There are plenty of costume ideas for guys that you can go through for inspiration. However, if you want to keep it a bit more themed, it would be a good idea to let your guests know what the theme is.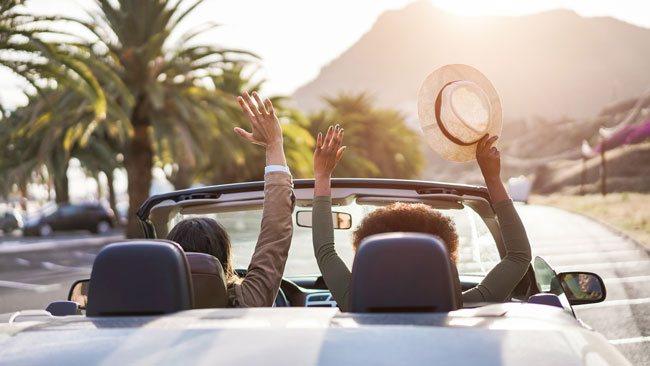 3. A road trip is a good idea
As stated, a road trip might be a good idea, albeit a pricy one. But, if your budget allows you and you wanted to spend a lot on an amazing bachelor party, perhaps you want to reconsider that and spend all that money on a nice trip for the groom's best friends only. The destination might be challenging to find, but only because there are so many different options to choose from. However, bear in mind that the country you will be traveling to has to be LGBTQ friendly, as many make the mistake of going somewhere exotic where gay rights are non-existent.
4. It doesn't have to be all gay
Gay people do not like it when everything is about straight couples, so it might work both ways, and this is why you have to do something not to make this event all gay. You have straight friends, so making this party sexual-orientation-neutral is the right way to go. What does this mean? Well, it doesn't really mean anything specific, but perhaps you do not have to overdo it with the gay theme. It is not that somebody will have anything against it, though but keep it light and not over-the-top. After all, bachelor parties are about having fun, not about what sex you're into.
5. The right person for the organization
The groom should never be the main organizer of this event. He has plenty on his mind right now, and apart from that, it is very important that the groom enjoys, and not have to worry if everything is going smoothly or not. The main organizer should be someone who knows the groom the best – taking into account all of the things he likes and inviting all the people he knows and loves will result in an amazing bachelor party. Of course, you can also opt to include him in the organization and not surprise him with the activities there, but keep the pressure off of him.
Of course, if you think outside of the box, you will be able to come up with so many different ideas for a bachelor party. This event can be original, interesting and completely unique, only if you plan it in a timely manner. Good luck!