We have talked about the biggest dildos, we have discussed the right fits for beginners, now we are bringing you the 10 most realistic dildos that you can find, and some might say it's better than the real dick! Personally, a realistic-looking dildo is my favorite. I love the veins, the skin-like texture, and the best part is I get to imagine the person that this penis belongs to.

Those crazy-looking dildos just don't fulfill my fantasies anymore. Now, being realistic doesn't mean being small, these 10 most realistic dildos are still some of the biggest ones out there. Go big or go home, and in this case, let's go real and all-natural!
What are the most realistic dildos out there?
In this list, we pick out these dildos based on their designs and textures, obviously the more lifelike the better. Ranges from luxurious dildos to affordable yet high-quality products. If you are amping up your dildo collection with some realistic dildos, then you are in for a treat! Brace yourself, because they look just like the real thing!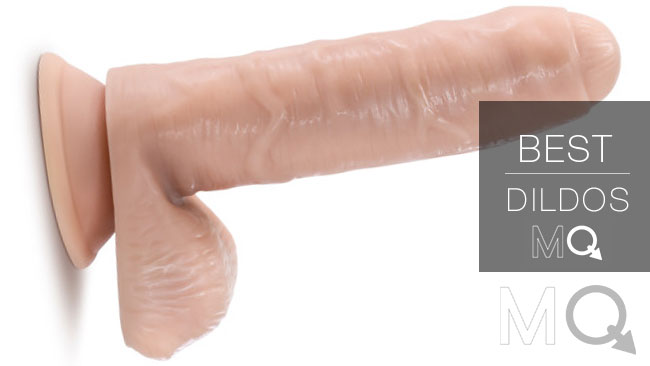 Tony is the most lovable and caring waiter you'll ever meet. He serves food, drinks, your check, and your sexual needs. Don't forget to tip him, but let more than just the tip in! With super lifelike texture, Loverboy Tony is one of the most realistic dildos out there.
MQ User Review:
This dildo looks real and makes you feel like the real deal…. very happy with it…..the suction cup base allows you to use it almost anywhere!
This dildo also includes a strong suction cup, so no matter where you are, Tony will be able to feed you with his uncut cock. Before we start this meal, I have to ask, are you allergic to nuts?
Tony's ball sacks are huge, soft, and fun to play with. The size is a standard 5.5", your gentle loverboy Tony is eager to satisfy you.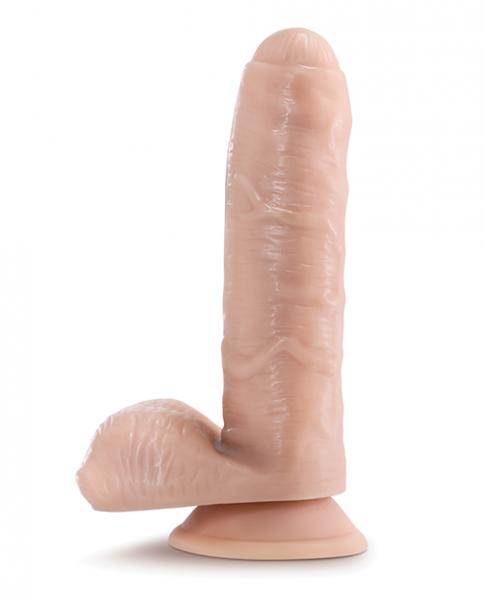 View on: MQ Store

$35.60 Add to cart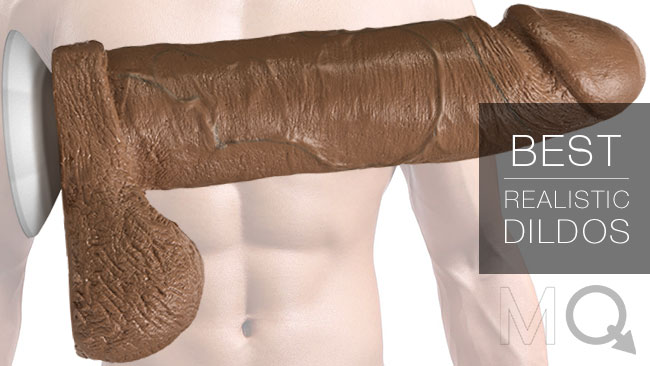 Want to find the most realistic dildos? Here it is. Look, the name literally says "The Realistic Dildo". I don't think you can get more real than that. This dildo is molded straight from an erect penis, and hand-colored to capture the essence of a hard cock.
MQ User Review:
This dildo is the best thing ever. The texture and firmness are perfect. Used with the handle, suction cup, on a harness, or on the machine. This thing slides right up my hole and hits all the sweet spots.
Every vein every crease is just absolute perfection and realistic, the balls are especially true to the real deal. The suction cup allows it to stand up, if you're looking for a hard dick to ride, this is perfect for you. Comes in 3 different shades, if you ask me, get them all, it's like having sex with different men every single time.
View on: MQ Store

$99.99 Add to cart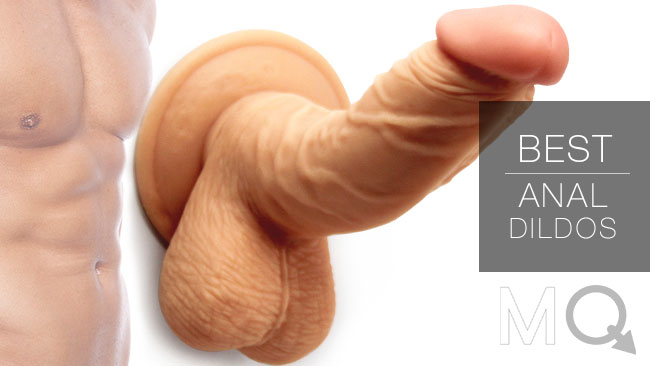 I don't know about you, but upward curve dick is my favorite shape of all time, Boys with Balls is not only one of the most realistic dildos I have ever seen, but it also has that curvy shape to reach deep into that sweet spot every time.
MQ User Review:
This dildo is by far the BEST dildo I`ve ever owned. I LOVE IT!!! I use this beauty as often as I can! I use the suction cup on it by sticking it to my shower wall and slamming myself with it for hours! God it feels so good once you get it in. Now I sit it on the floor and ride it!! BEST dildo EVER!
Boy with Balls came out with a series of products, this one is a beginner-friendly dildo with 5.5" insertable length, the perfect pick to start your play.
The designs and high-quality materials are the reason why this dildo is so popular, it also won the best dildo year over year.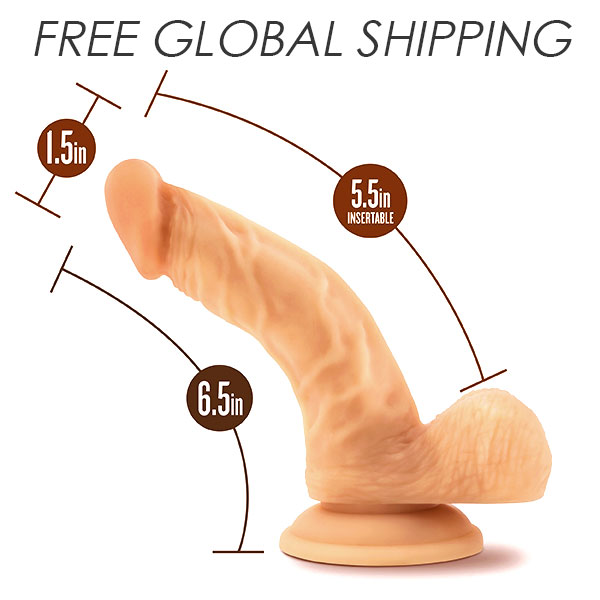 View on: MQ Store

$45.99 Add to cart
Blush Novelties makes some of the most realistic dildos in the market, check out their Au Natural Realistic Dildo, this dildo comes in two different sizes. Want to be filled up to the maximum? Get the 9.5" one!
The Thermoplastic Elastomers material provides the most lifelike texture. It's soft and erects at the same time with a gentle outer layer and a rigid inner core to adjust the dildo at any angle. This realistic dildo is the perfect gateway to trying big dildos.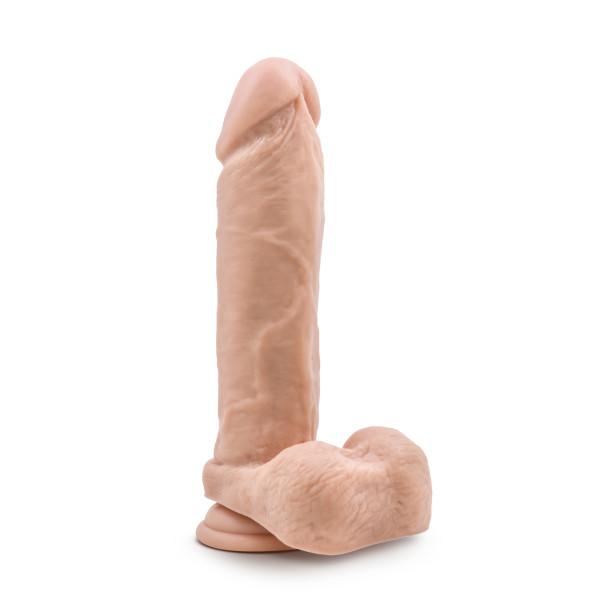 View on: MQ Store

$79.99 Add to cart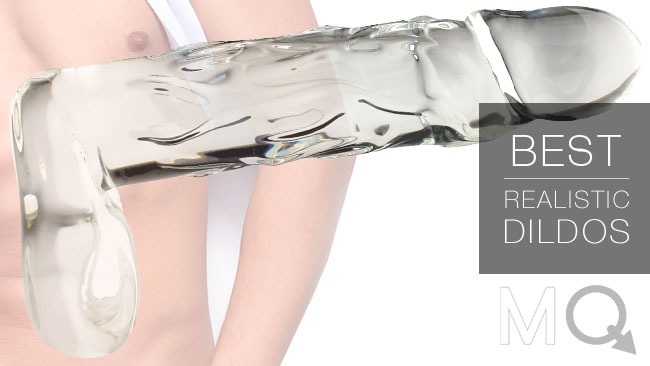 I know we are trying to provide a list of the most realistic dildos here, so at first, I was skeptical about a glass dildo being described as "realistic". However, this realistic glass dildo is just as authentic to a real cock as any of the products mentioned!
MQ User Review:
I got this toy as my first glass dildo and I must say I couldn't be happier with it. It has the right amount of width and the swirls give a bit more sensation every time it's pulled in and out. It can truly be warmed up or cooled down for personal temperature enjoyment and pleasure, plus it washes off with warm water and soap when you're done. A definite must-have for the bedroom!
The best part is, the material allows it to be heated up or chilled as you wished. Want to feel some icy dick inside or a sexy hot cock? This toy will do both for you. It's versatile and easy to clean, and the 9" size will make you feel all types of pleasures.
View on: MQ Store

$74.99 Add to cart
I couldn't believe this when I saw the product. Many of the most realistic dildos are uncut cocks, yet they are usually just a layer of fake foreskin to "try" to mimic an uncut dick. King Cock Realistic Uncut dildo is not like any of the dildos you've seen before!
The foreskin can be slid back to reveal the head underneath, just like the real thing! King Cock line from Pipedream is some of the highest quality dildos out there, made with the same Realistic Fanta Flesh and handcrafted to extreme details.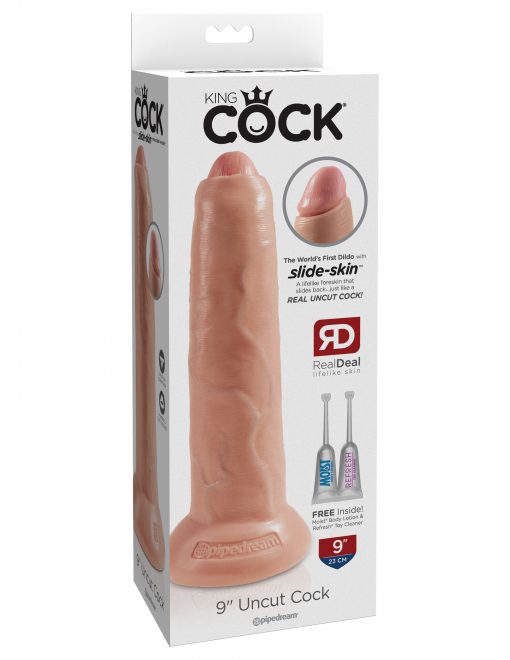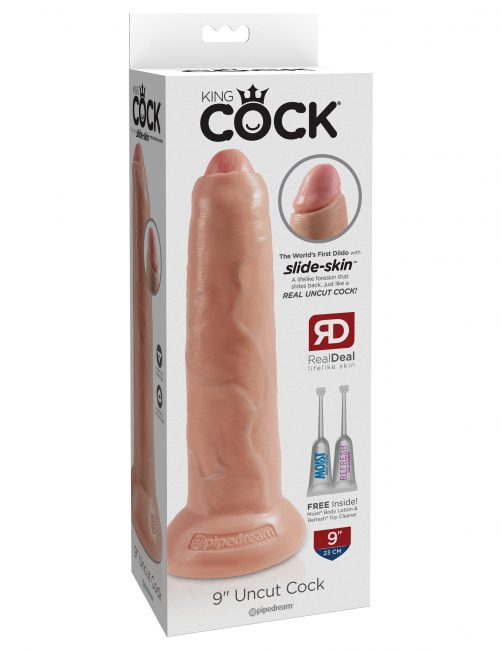 View on: MQ Store

$79.99 Add to cart
If I want a realistic dildo, it has to make me feel like being fucked by a hot stud with his magnificent hard cock. And the Bam Realistic Cock Bx makes me feel just the way I wanted. Doc Johnson's one of the best selling and most realistic dildos of all time.
You definitely need an ebony huge dong in your collection, especially this one that looks exactly like that sexy man you can't get out of your wet dreams. It's 13" long which is pretty big in my opinion, not for the faint of heart for sure.
View on: MQ Store

$139.99 Add to cart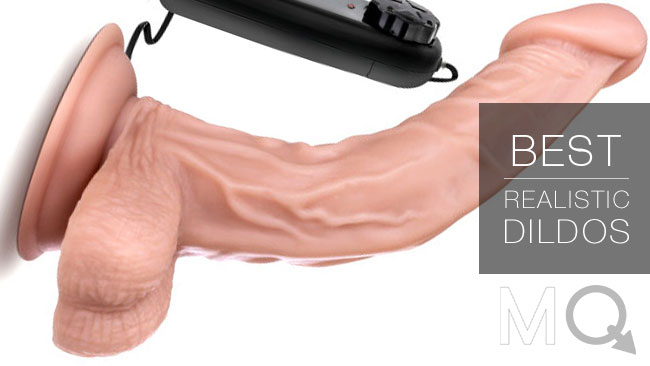 Meet Dr. Sean and Dr. Ken, your attending doctors for some regular check-ups. Just sit back, strip down and enjoy their prostate massages. Dr. Ken is a gentle yet powerful man with a 6.5" realist cock for your best self-care.
MQ User Review:
This is the best! I love riding it, the length is great and so is the thickness. Being sturdy it goes in easily. I either use it on myself or mounting it on some furniture so I can ride it. The vibrator is strong and works great. Highly recommended.
Need someone more aggressive and will fuck you nicely? Dr. Sean is on call, his 8" massive dick will take good care of you! This top-selling product is definitely one of the most realistic dildos in the market and comes with adjustable multi-speed vibrations that drive you to extreme orgasm.
View on: MQ Store

$74.99 Add to cart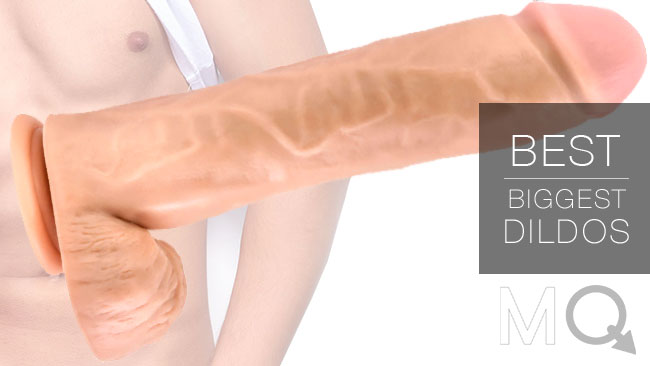 Favorite flavor of ice cream? Vanilla or Caramel? You don't have to choose anymore. Silicone Willys Realistic Dildo is one of the most realistic dildos that comes in two shades and three different sizes.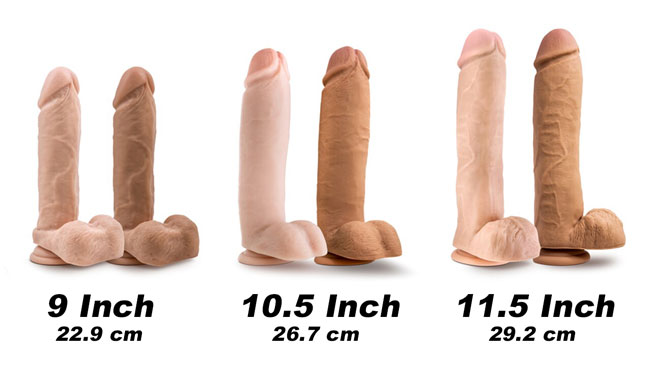 It goes from above-average size to "holy-moly, this thing is BIG!". I think you all know my preference for dildos at this point. The vein's design is so deliciously detailed and the texture is just the best. I sometimes get confused about whether I am having sex with a man or just playing with this toy.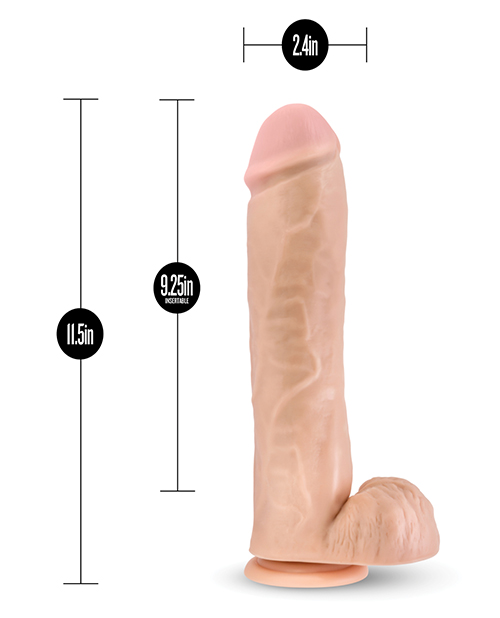 View on: MQ Store

$149.99 Add to cart
Speaking of big dicks that are also some of the most realistic dildos out there, Big Dick Ben is certainly our top pick. First of all, the name just has a nice ring to it, if you agree, wait till you see the real thing.
MQ User Review:
I love this dildo! It is HUGE, much bigger than what I realized when I ordered it but I am so glad that it was. It fills me up and feels so good, I can take it about 3/4 of the way in, but the girth is what I really like. It's not too hard, which is what I was afraid of, the material that it is made of is perfect, I am going to have a lot of fun with this one. I am going to see if I can get it up into my ass too, but that may take a while. This dildo was a good choice.
Big Dick Ben puts "Dick" in Realis" dick", and our bad boy Ben is packing. With extra-long and juicy girth, the dildo is making people in the world cry out for utter joy. This super flexible magnificent beast can proudly stand up tall with the strong suction cup and is designed to reach into your g-spot, every thrusting of Ben is a pure form of rough art.
View on: MQ Store

$89.99 Add to cart
These are our picks for the most realistic dildos you can buy. Have you used any from our list? Do you have any favorites that we forgot to mention? Let us know in the comments below!
More Male Q Best Sex Toys Buyer Guides