Best Dildos for Women Reviewed in 2022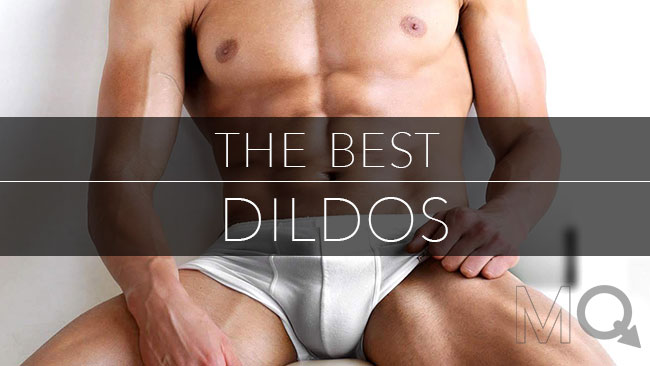 If you are buying your first dildo, or you are here for the best one out there, you have come to the right place. Below we have compiled a list of the best dildo you can buy in 2022 from MQ staff favorites, reader suggestions, and top sellers on the MQ store.

What is the Best Dildo?
The Boy with Balls is easily the best dildo you can buy right now. It has the perfect balance of shape, size, and length – and all of this for our recommendation. This is the best dildo for women and men.

Boy with Balls Dildo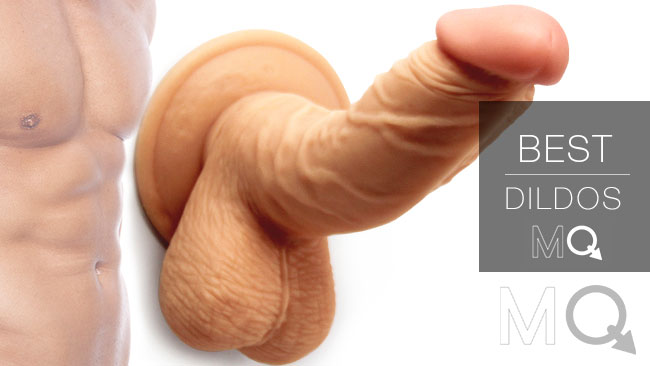 Simply put, the Boy with Balls Dildo is a 6.5-inch wonder. It's a manageable size suited for both beginners and experienced users. The curved shape hits just the right spot and gives the perfect amount of pressure in the right places to send you over the edge.
MQ Reader Review:
Perfect size and shape for moderately experienced anal play. Luv the texture and ripples down the shaft. Good suction cup base keeps it in place. Nice tip goes in easily. Luv it!!!
The veins and head make it feel more realistic and add extra feeling when using it. Using the Boy with Balls it feels like having a real cock inside you. It is easily the best dildo of its kind.
Material: Medical Grade Ultra-flex PVC
Thickness: 1.5 in. (3.8cm)
Length: 6.5in (16.5 cm)
Insertable-Length: 5.75 in. (14.6cm)
Features: Hands-Free Suction Cup
Difficulty Level: Beginner-Intermediate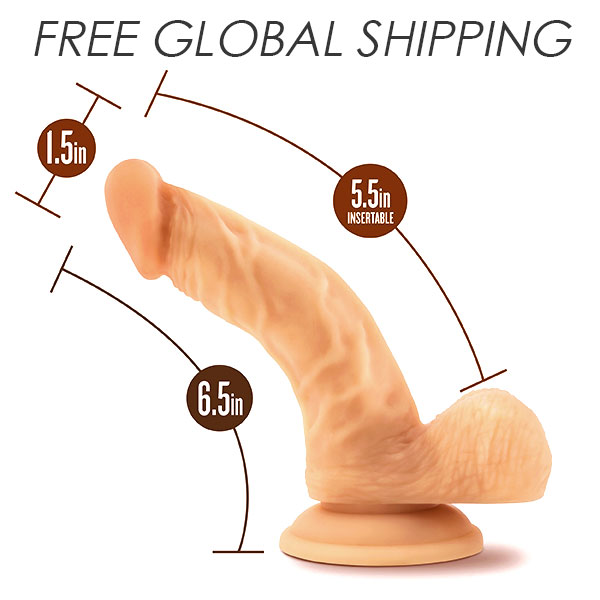 View on MQ Store

Mister Perfect Beige Dong
Mister Perfect is rightfully named. The narrow tip is easy to insert and the size and realistic shape is a "perfect" fit. The dildo is made from an ultra-realistic skin soft material that feels great to use. The material and build make it a more premium dildo. It measures in at a fuller 6.75 inches insertable making a more satisfying experience. As for the quality, design, and overall feel, it is worth the extra price.
Material: Body Safe Felxi-TPR
Length: 8.5in (21.6 cm)
Insertable: 6.5in (16.5 cm)
Thickness: 1.5 in. (3.8 cm)
Hands-Free Suction Cup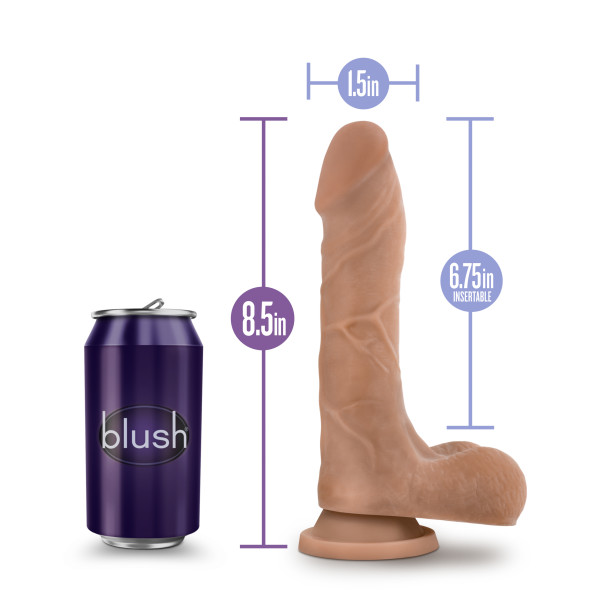 View on MQ Store

X5 Hard On Dildo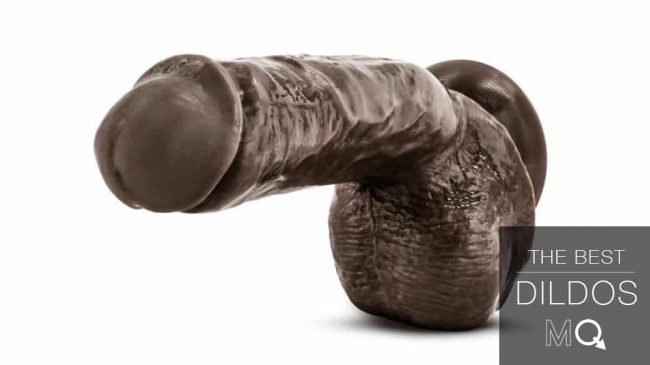 For a bit more girth and a bit more challenge, the X5 Hard is a girthy dildo that is sure to fill you the brim. It has balls that act as a stopper and a suction cup for hands-free use to spot.
MQ Reader Review:
I love this just right size not too hard and not too soft just right. Ah!ah!ah!ah! My words can't express how this product made me feel just thinking about it makes me horny. I bought others somewhere else but not like this and for the price was a real steal. I love it love love it!
Plus, the realistic shape and respectable size at 6-inches insertable to suits most users make it our top pick. All-in-all it's an easy choice and the top choice for most people looking to buy their first dildo.
Material: Medical Silicone – Phthalate Free
Length: 8.75 in. (22.2 cm)
Insertable: 7.5 in. (19 cm)
Circumference: 6 in. (15.2 cm)
Thickness: 1.86 in. (4.7 cm)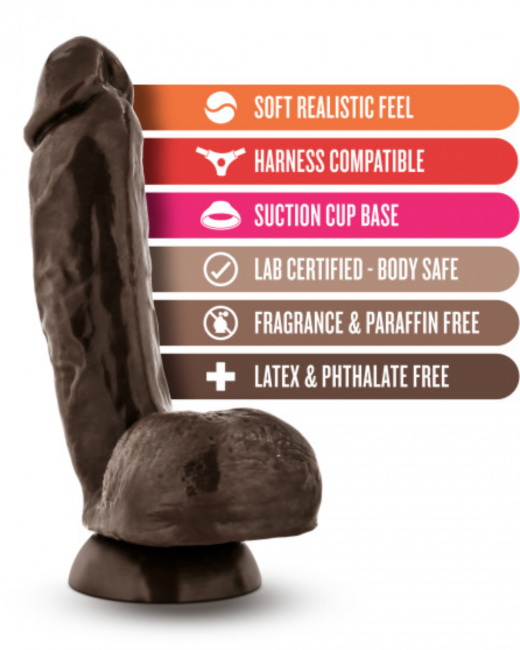 Vibrating Dildos
These are our favorite vibrating dildos, that are not only realistic but feel great to use. The best dildo vibrators feature a powerful motor, with adjustable speeds. These dildos offer the most in terms of realism and high-tech features.
Real Feel Delux Dildo Vibrator
For those looking for even more length, the Real Feel Deluxe series will fill you to the brim. This is one of the most realistic, feature-rich, and best dildo we have tested. With over 8 sizes and shapes to choose from, there is a "Mr. Right" for almost anyone. The feel is realistic, and the vibration is a joy to use. If you want a dildo that will give you a challenge at 8.7 inches insertable, but also comfortable to use, look no further.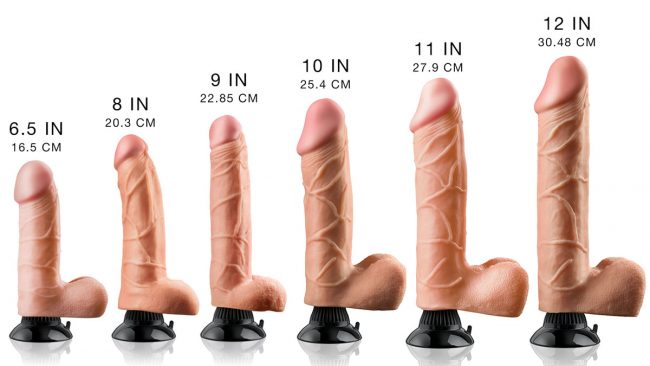 MQ Reader Review:
I don't normally do this but this dildo is the best one I've ever used. Can ride this for hours if my butt would hold out! Not too big, just the right size and length. Couldn't ask for anything better.
Length: 6.5 in. – 12 in.
Insertable: 5.5 in. – 11 in.
Thickness: 1.75 in. – 2.0 in.
Hands-Free Suction Cup
Tru-Pulse Vibration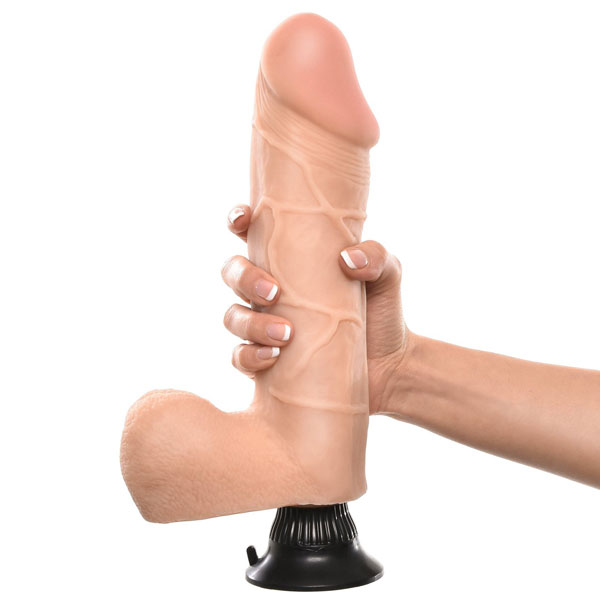 Cock Vibe Series Vibrator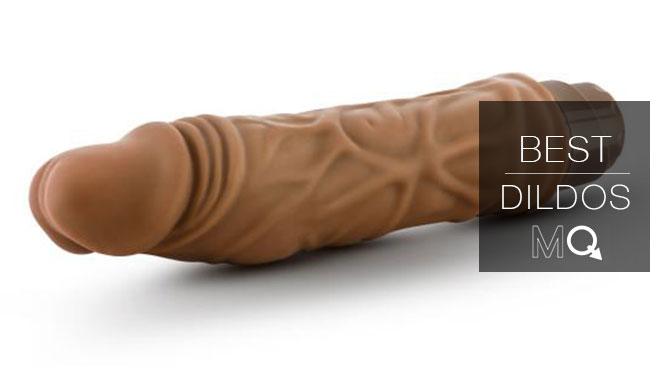 If you are in the market for a vibrating dildo, the Cockvibe Series is our top pick. The vibration is strong, but not over-powering and the multi-speed function gives you a nice amount of control. This paired with a realistic shape and satisfying size of 9 inches, feels great to use. All in all, the Cock Vibe is our top choice for the best dildo with a buzz.
MQ Reader Review:
My man bought me this dildo and it is the best one I have ever owned. Multiple orgasms and made me squirt several times. Very well worth the money!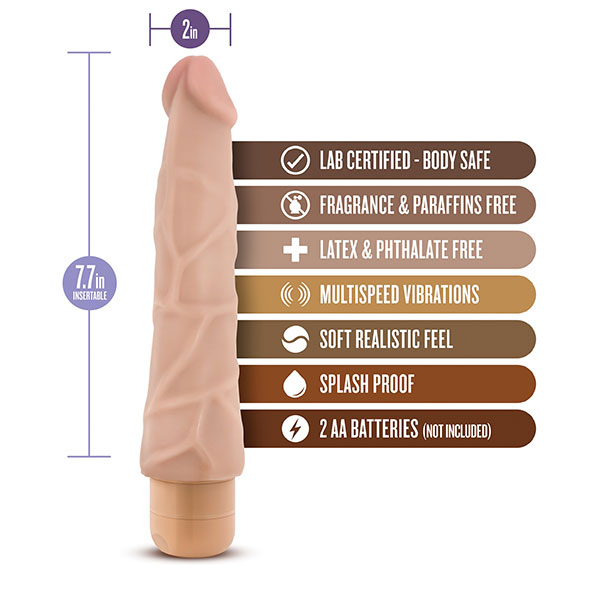 Best Glass Dildo
For those concerned about chemicals or additives, glass dildos are some of the most natural and safe materials to use. These sex toys are super tempered, durable, and highly shatter-resistant to give you extra peace of mind.
Icicles Glass Dildo Series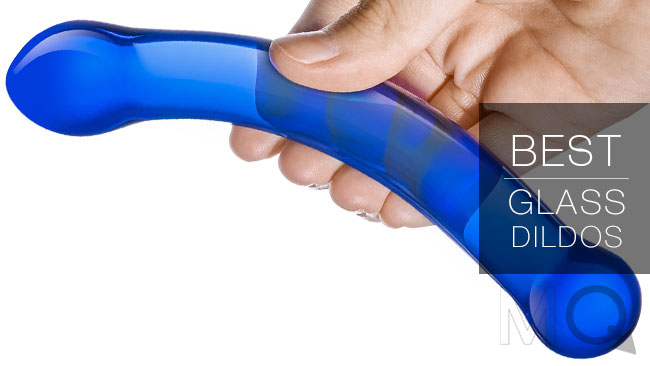 The Icicles Glass dildo series is our top pick because of its durability and variety of shapes and textures. The extra firmness gives you have more control, allowing you to target and add pressure in the right spot. In its category, the Icicles Series are some of the best dildos you can buy.
MQ Reader Review:
This toy feels amazing!! The ridges from the ribbon touch you in many different places the feeling is wonderful. The feeling changes when you cool your toy in the fridge. Very Hot toy!!
Material: Tempered High-Strength Glass
Thickness: 1.5 in. (3.8cm)
Length: 6.5in (16.5 cm)
Insertable-Length: 5.75 in. (14.6cm)
Stimulating textures
$39.88 – $43.88Select options
Glas 7-Inch Realistic Curved G-Spot Glass Dildo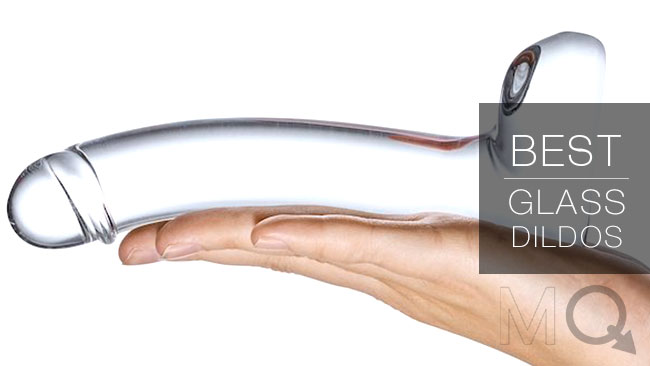 For a more realistic feel, the Glas 7 is long and smooth, but shaped like a real cock. The slight bulge on the head makes for easy insertion, and the balls at the base double as a convenient handle and stopper.
The rigid design lets you target your stimulation and direction, and the 7-inch length allows you to go in deeper. Not only is this toy a joy to use, but a jewel to look at. This dildo makes a gorgeous addition to your toy selection.
View on: MQ Store

Best Dildo on a Budget
You don't need to spend a fortune to get a high-quality dildo. To get the best dildo for the price, we have narrowed down high-performing dildos under $40 dollars that still feel great to use. These are also some of the top-selling dildos on the MQ Store.
Naturally Yours Jelly Dildo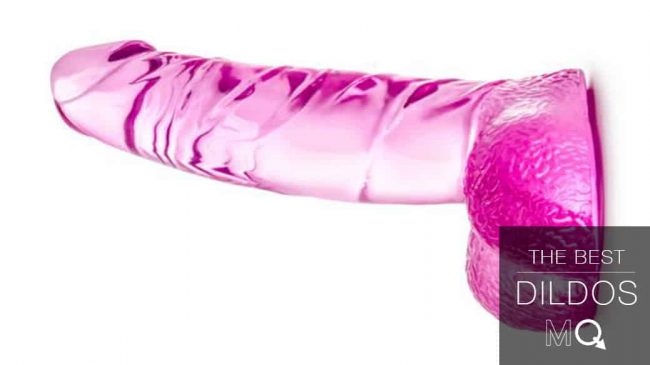 As the budget option, the Naturally Yours dildo doesn't disappoint. The Chrystal Jelly material is high quality, easy to clean, and comfortable to use. Best of all, at only $25 the Naturally Yours Dildo takes the spot for the best dildo on a budget.
The Naturally Yours Dildo also comes in a vibrating model too.
Mambo Vibe Dong
The Mambo Vibe is a dildo with a choice for those looking for some extra length. Measuring in at 8 inches insertable and a multi-speed vibrating function it's almost as good as the real thing.
MQ Reader Review:
Absolutely superb. Feels wonderful in the mouth, hands, and anywhere else. 😉 I was impressed with the size and the girth is very nice. The veining is a nice touch as well. It vibrates at excellent speeds and vibrates evenly throughout the entire toy. The jelly makes it flexible and yet still sturdy. It took longer to open the box than it did for me to cum! Definitely would recommend this. 😉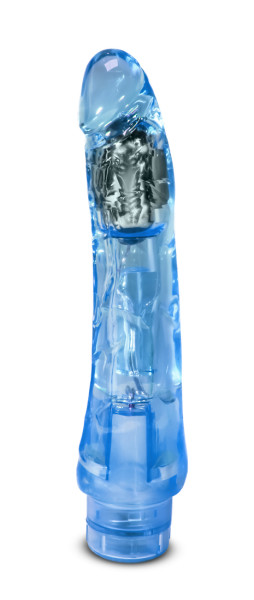 Shanes World Rush Vibe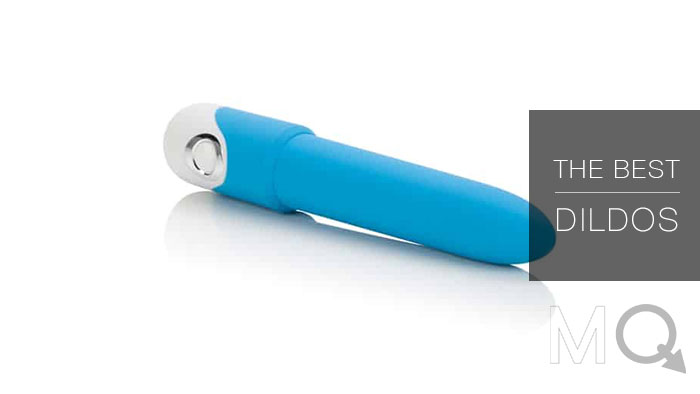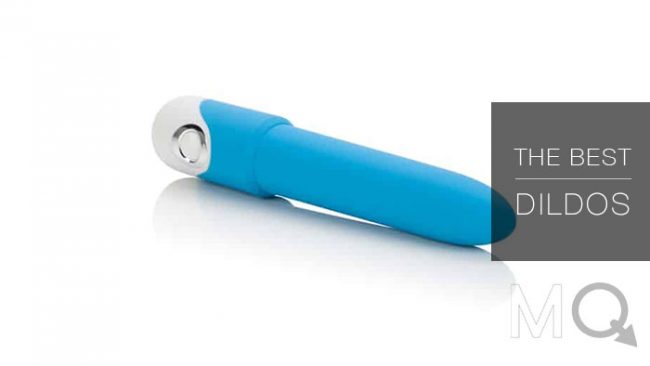 Last on our list (but not least) is the Shanes World Rush Vibe. As our budget option, it is a simple vibe bullet in a small size that is discrete and travel-friendly.
MQ Reader Review:
Because I was looking for something fairly cheap but without losing quality, I wasn't sure at first but I bought it anyway. Used it twice the same day it arrived and I was pretty much hooked right away!
Don't let the price throw you off. Its vibration and compact size pack a powerful punch that does not fail to impress.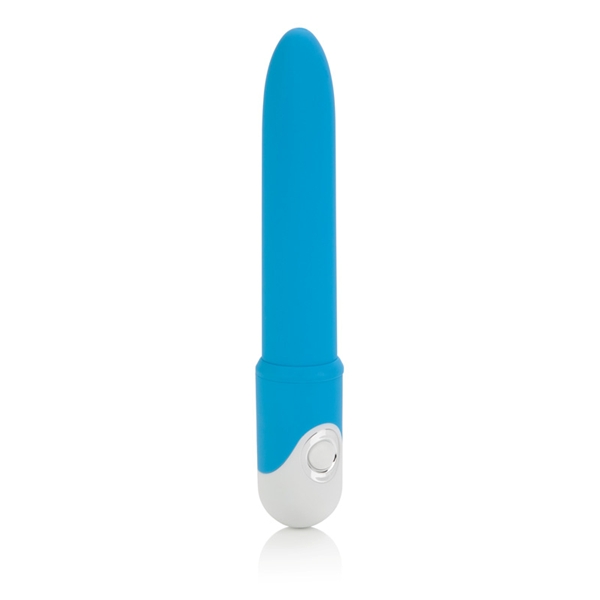 How to Clean Your Dildo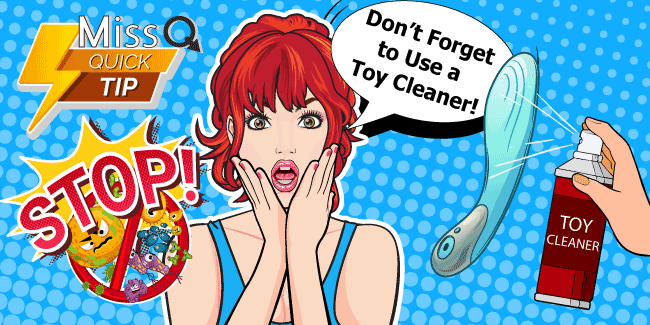 Sex Toy Cleaner works by disinfecting your toy and giving it an extra deep cleaning. It's try that you should always wash your toy first with soap and water. Spraying it down with an anti-bacterial spray after can help to increase your sex toy's longevity and keep away any nasty smells.
Toy cleaner is a great way to keep your toy fresh, hygienic, and odor-free.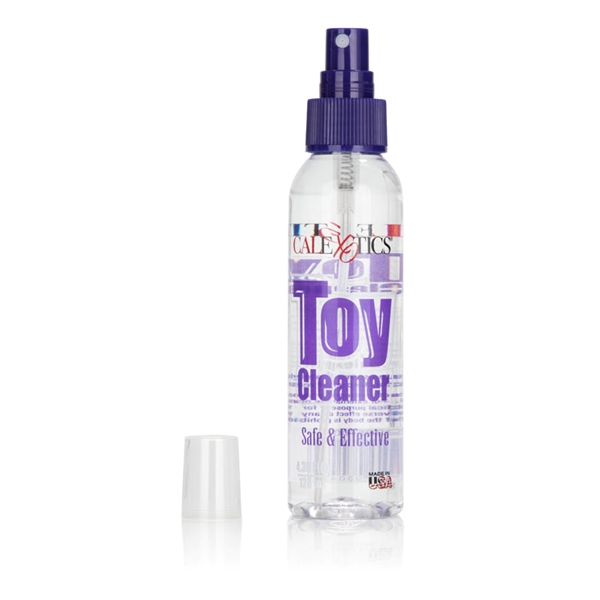 View on MQ Store

Use a Lube for Better Results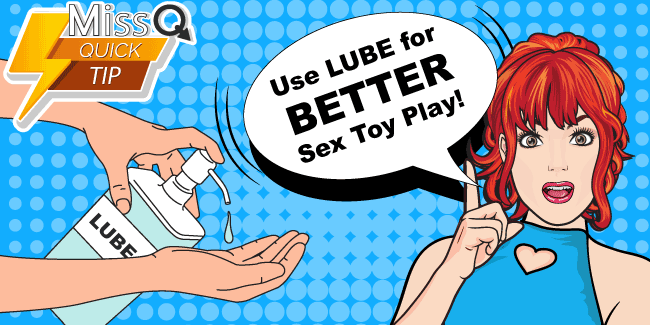 For a smoother, more comfortable experience, use a quality lube with your dildo. This will give you extra lubrication and make things much more comfortable (and pleasurable).
Water-based lubes are your best bet because they are safe to use with all dildos and materials. They are also easy to clean up after. Our favorite water-based lube year over year is Swiss Navy thanks to its overall feel and durability.
MQ Reader Review:
Smooth: "When I tried this lube not only did it feel excellent, but it didn't leave a sticky feeling afterward. It felt wonderful during sex. A little goes a long way and I will happily go back and pay for another bottle." – Ron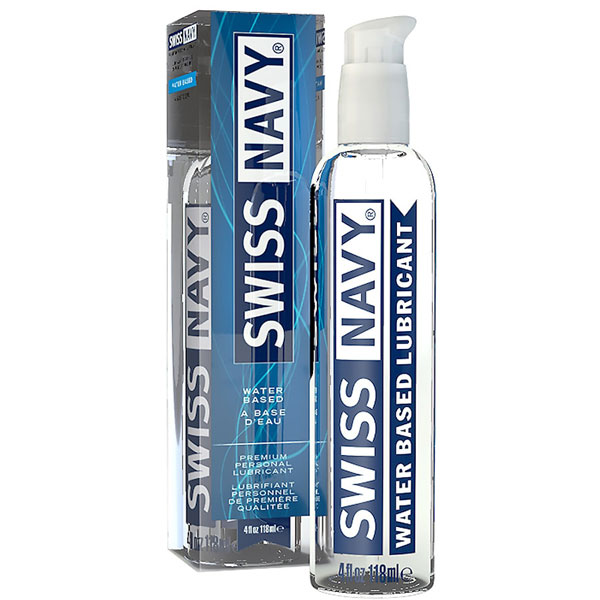 View on MQ Store

For more advice on choosing the best dildos on the market, be sure to check out in-depth buyer's guides. We walk you through all different sex toy categories to help you choose the right sex toy for your needs.
These are our top picks for the best dildo of 2022.
Do you have a favorite that we didn't mention? Dildo pros cons who is this? Also, have you tried any of these dildos before? Let us know in the comments below.