Taiwan to Legalize Same-Sex Marriage! A First in Asia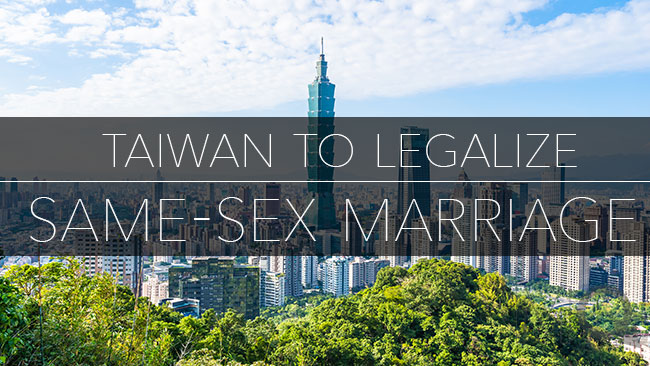 It is official.  Taiwan is set to become the first in Asia to legalize same-sex marriage. After a national ruling by the Taiwanese Supreme court, judges found that the current ban on marriage between a man and a woman to be unconstitutional.
This comes in the wake of long debates, discussions, and demonstrations on the Asian island.
Taiwan to Legalize Same-Sex Marriage
Although details are still being released, and it is unclear when marriage licenses will become available to same-sex couples, the official ruling states that the current law must be amended to include same-sex marriages "within 2 years".
This is just the first step, and we will be sure to keep you up to date with the latest details, but for now, congratulations Taiwan!
It is certainly a happy day.
[MSN]
Read More Male Q Guides