Why Do I Keep Getting Pimples? How to Stop Acne for Good!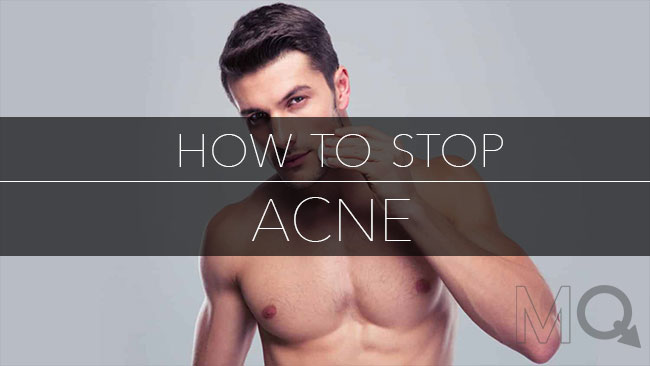 If you have acne-prone skin, then skincare is one of the most important processes in your daily life to help stop acne. Regular treatment keeps your skin healthy and hydrated and eases the irritation and redness that you get from acne. So if you want to keep your skin beautiful, and really stop acne in its tracks you will need to put in the effort and stay consistent!
Now, some of you might be thinking that proper skincare somehow makes you less manly – well trust me, if you don't take care of your skin now then as you age, those fine lines will only get deeper, and when your skin gets old and saggy, will wish that you'd have chosen your youth over your manhood!
Why Do I Keep Getting Pimples?

So without further ado let's get started into the secrets (that aren't really all that secret) about how to stop acne and get beautiful skin.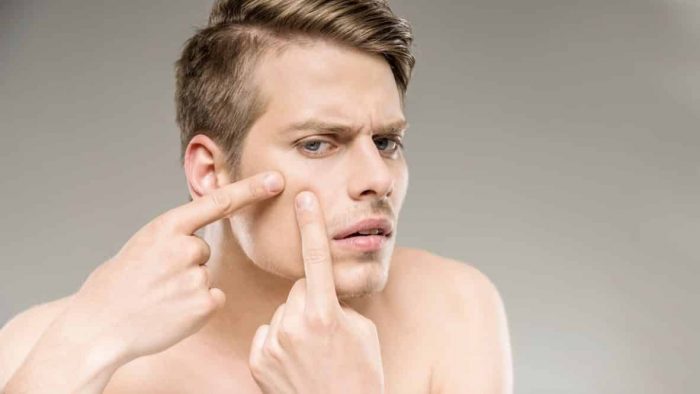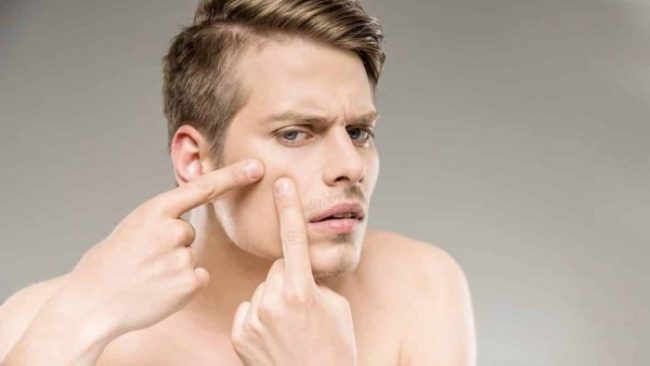 It might not seem like it, but the air is dirty. Just walking outside and going throughout your day exposes your skin to dust, dirt, and pollution all of which can be harmful to your skin's health, and if you live in a big city like I do, then the problem can be even worse!
This means at the end of the day your skin is full of oil, dirt, dust, and germs, all of which can irritate your skin and cause acne to flare up.
Washing your face regularly helps but doesn't do much to flush out your pores and clean deeply.  If you want to really wash your face thoroughly then you need to take extra care and cleanse your skin on a regular basis with a little more punch. And the way to do this may seem a little strange at first, but I swear from my own experience that it works wonders!
How to Stop Acne
Use a Makeup Remover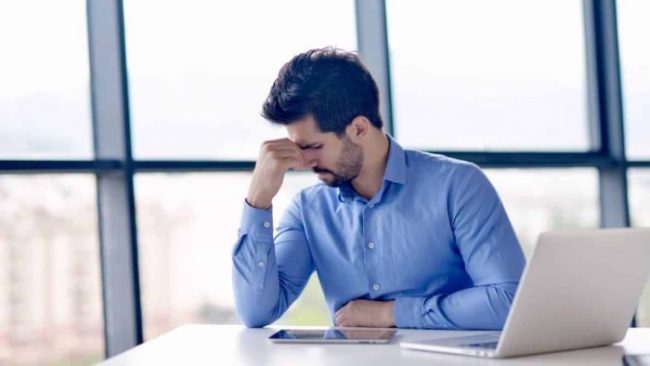 Yes, that is right – use a makeup remover. You might be wondering, what if you don't wear makeup? Do I still need makeup remover? The answer is, YES. Makeup removers work by breaking down all the dirt and extra grease present in cosmetics and do the same for natural built up oils in your face. This same process will help to remove all of the dirt lodged inside of your pores.
I personally use SHISEIDO Sengansenka Perfect Watery Oil, it takes off oils or makeup nicely and it doesn't leave your skin feeling greasy or dried out. Best of all, you can find it in most local drug stores.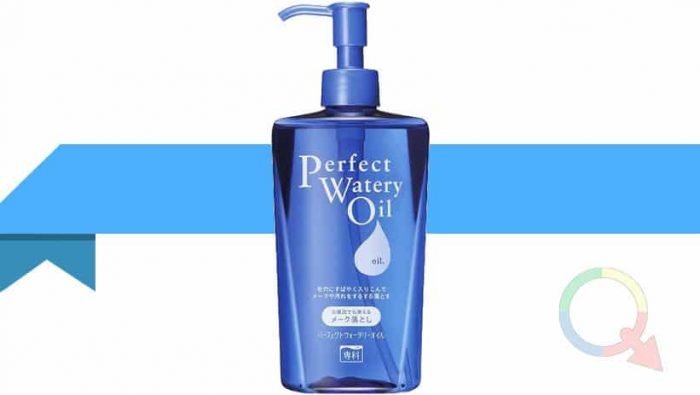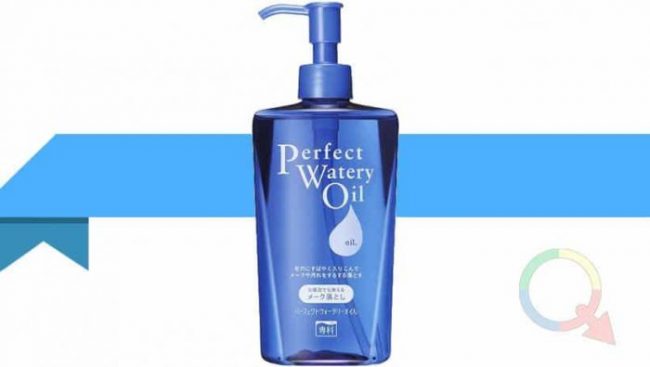 But really, any type of makeup remover oil would do, some might be scared of putting oil on the skin, thinking it could clog your pores and make your acne even worse, but actually it's the other way around. The right oil, such as pure coconut oil, can soften, purify, and brighten your skin.
Next step…
Wash Well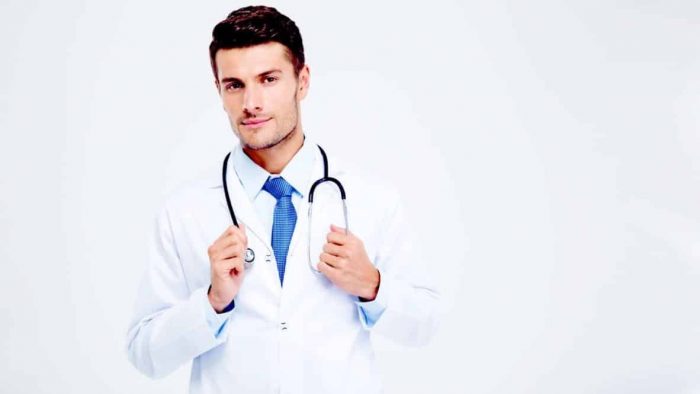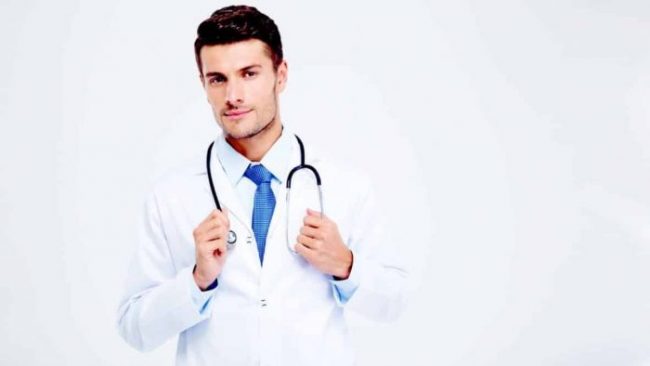 Washing your face is the most important step of the whole routine. The oil I mentioned earlier helps to break down any dirt that lingers on your face, but you need to be sure to follow up with a thorough wash to rinse everything away.
You want to make sure to wash regularly to clear everything out. This process will help to exfoliate your skin and get rid of the old skin.
I recommend to wash twice a day, before going to sleep and after waking up. You shouldn't wash too often either, because it can actually damage your skin and remove its natural moisture,
Use a Dedicated Face Wash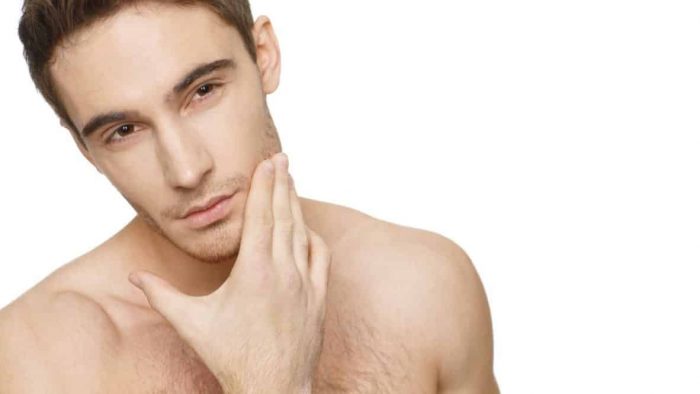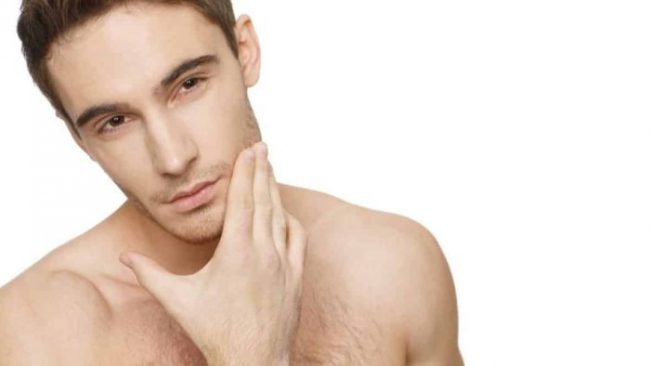 There are lots of face wash products on the market, it could be really overwhelming when it comes to choosing one. But it really depends on your skin type and how you would react to the product. Try to figure out your skin type and search for one that works for you.
One of the facewash that I recommend and enjoy using is Cetaphil Dermacontrol Foam Wash. What's good about this is that it's not a cream product, and you don't have to spend extra time foaming it in your hands.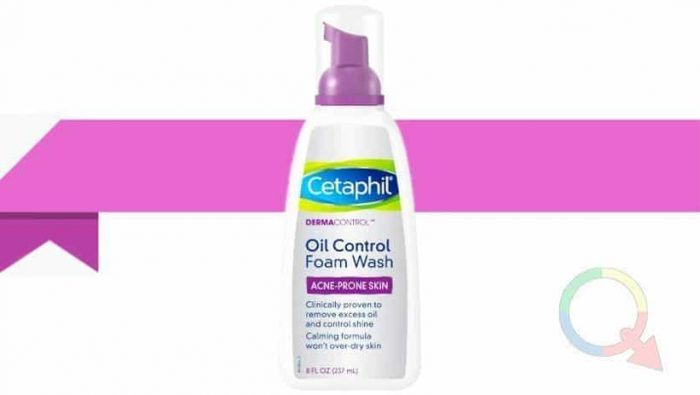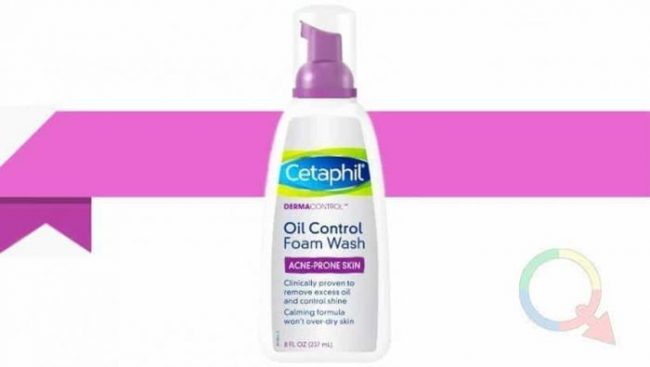 It's also gentle enough for sensitive skin, and it doesn't tighten the face afterward like some of the face wash would. The foam wash also helps to stop acne from flaring up. The thing I like about it the most is that it doesn't dry out your skin, something that is extremely rare for an acne face wash.
One thing to keep in mind is the foaming action of the product you use that really cleanses your skin, not the cream itself.
So no matter what product you choose, make sure you rub it on your hands and aerate it before you use it so it does its job properly.
The temperature of the water you use is also vital to your cleansing routine. A good rule to follow is to try to make it as close to natural body temperature as possible, too cold, and your pores will close and trap the dirt inside, too hot, and it will cause irritation to your already vulnerable skin which can give you more pimples.
Now but not least, the thing you need to remember if you want to stop your acne in its tracks…
Hydration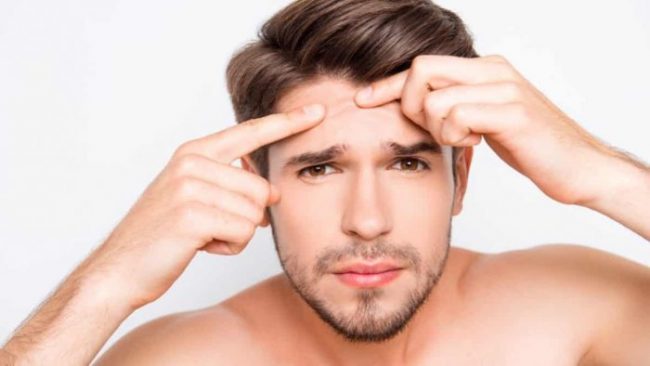 When you wash and maintain your skin you are removing many of the natural oils and moisture that naturally protects your skin. That is why you need to follow-up to replace this moisture.
Products to make up for this loss of your hydration include toner water, cream moisturizers or face lotion.
For toner, I use Innisfree Green Tea Balancing Skin, which will give your skin an instant fill up after washing face, and the green tea scent is very soothing especially after a long day.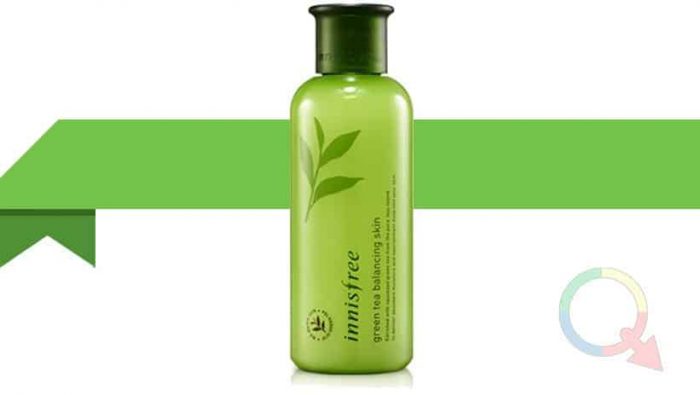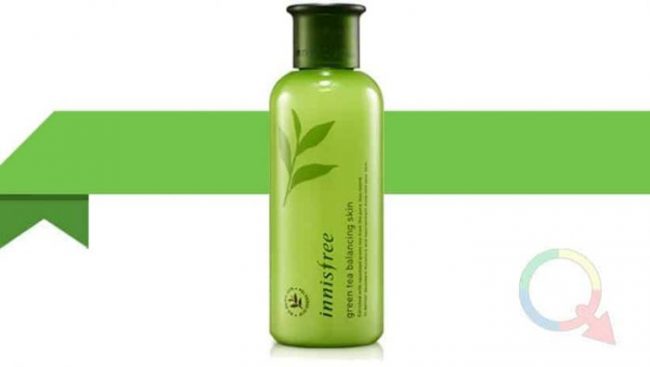 For the last step of the routine to lock in all the products you use earlier, I recommend using a moisturizer. I am a big fan of Lush Imperialis, since you can apply it and leave it on while you sleep, allowing it to be absorbed slowly deep into your skin. Plus, the smell of this product is INCREDIBLE, and the lavender scent really helps to calm the nerves and when you wake up, your skin will feel well hydrated.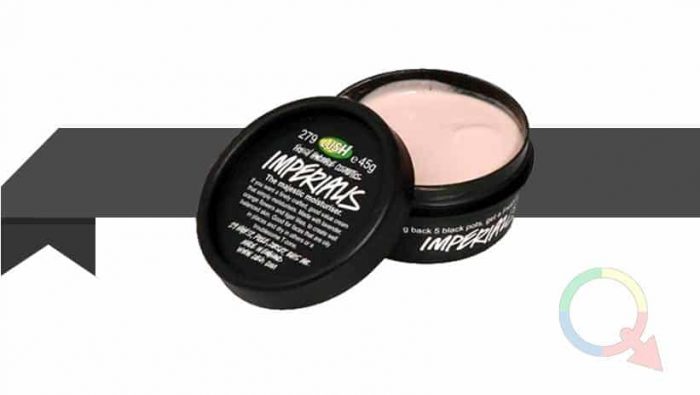 It is good to experiment around and find what works best for you. Skin and skin care can vary from person to person, so if you use some products and it doesn't work for you, don't hesitate to try something different.
Like I said earlier, for the best results you should apply these before you go to bed, which for some may be difficult to remember, but I have to emphasize – it doesn't matter how tired you are, it is important to always find time to put on products before bedtime! Keeping your skin moisturized is the key to having healthy skin.
And that's it! If you can remember these steps and stick to a regular routine then you will be well on your way to stopping your acne and have healthy and clear skin. Just remember to stay committed and be mindful, then you can start to stop acne for good!
If you want some more tips on clear skin, be sure to check out last weeks article – Stop Rubbing Your Face!
Read More Male Q Guides