Shibari Lube 2023 Review: Amazon's Top Selling Lube
Lubes – just when I think I have tried them all, there are always new ones popping up. This time around, I will be giving you a complete Shibari lube review which until recently I had never tried, nor heard of. But, after having multiple user recommendations praising how much they liked the product I finally decided to give it a shot in this week's Shibari Intimate lube review.

Shibari Lube Review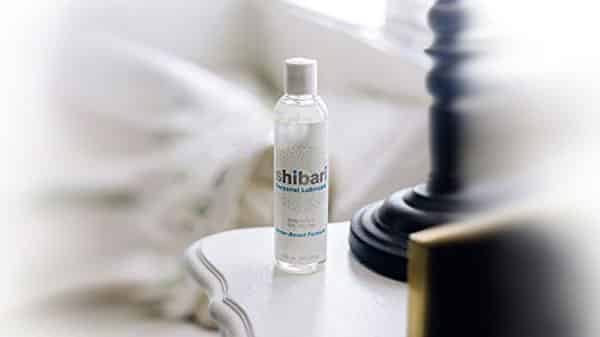 What Is Shibari Lube?
Shibari is a water based lube meaning that it is the safest and most versatile option available. This also means that it is pairable with all condoms and toys and because of its water base, a breeze to clean up.
This is a standard, run of the mill, no frills water lube. That means no relaxants, enhancements, or special features. Just a lube with one simple goal – to help you have great sex.
Value: Price and Size
Shibari comes in a standard 8oz bottle but is also available in 16 and 32oz. In terms of value, the 8oz is he most practical size but sets you back around $13 dollars, whereas if you opt for the 32oz you get 4 times the lube for $20, not even twice the price.
This is definitely much more bang for your buck and at this size, is one of the cheapest ounce to dollar ratio lubes you can buy.
I always opt for the bigger size because, in terms of value, you always tend to get more lube for less money the larger you go up.
On top of this, the 32oz gets you a pump dispenser which as anyone who is a regular reader knows I am a huge fan of because it is convenient for one hand use and keeps the bottle CLEAN.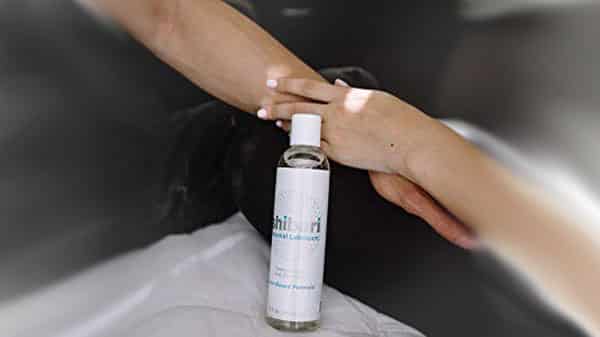 Lube Feel and Consistency
The quality of Shibari is also top notch. I have to say that the vast majority of water lubes kinda suck. In the worst case, you get something that is marginally better than spit.
At best, there is still some friction left over and in terms of "glide" performance, most water lubes leave a lot to be desired.
Here that isn't entirely true, and although Shibari doesn't stand up as well to my favorite silicone lubes there is something to be said to its unique silky feel.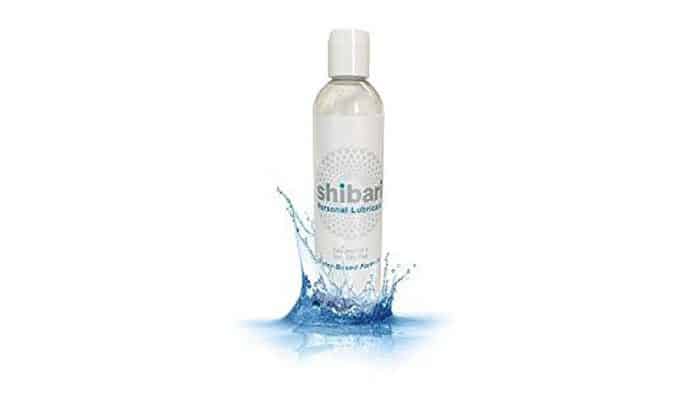 A good lube works by always keeping a liquid barrier between you and the other persons skin. When your skin rubs up against one another that's when you run into trouble.
Shabari does a good job of keeping this thin barrier making a water lube that does a great job at keeping things moving comfortably and smoothly.
This is also true when using it with condoms, which I find can be grippy and even painful without the right pairing.
Shabari although not flawless kept a nice glide and performs much better than most generic lubes such as your typical Astroglide

.
A Water Based Lube
One complaint that I have with every water lube which unfortunately will never be entirely fixed is the issue with longevity.
Yes, Shibari is better than average, but you will find yourself haveing to reapply, especially if it is exposed to open air. Water evaporates and this is just a fact of life.
Shibari Lube Review Wrap-Up – Is it Worth It?


There are some really great lubes out there nowadays and over the last year, I feel like the market is getting more and more competitive.
If you are opting for the standard 8oz size then you can find similar quality, but cheaper products such as Smooth and Slick.
If though you opt for the 32oz bottle you are getting an unbeatable value with a lube that performs slightly better than other options in its price class.
If you are looking for a bit better quality for a product in the budget price range, then this Shabari is definitely worth your attention.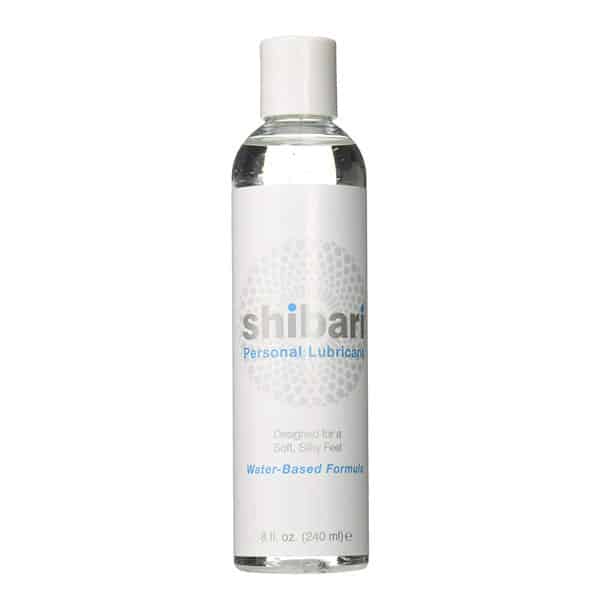 View Shibari Intimate Lube on Amazon
There is our Shibari lube review and impressions. Have you use Shibari Lube before? What are your thoughts. Share them in the comments below.