Citizens Rejoice as Scotland Becomes the 17th Nation to Legalize Same-Sex Marriage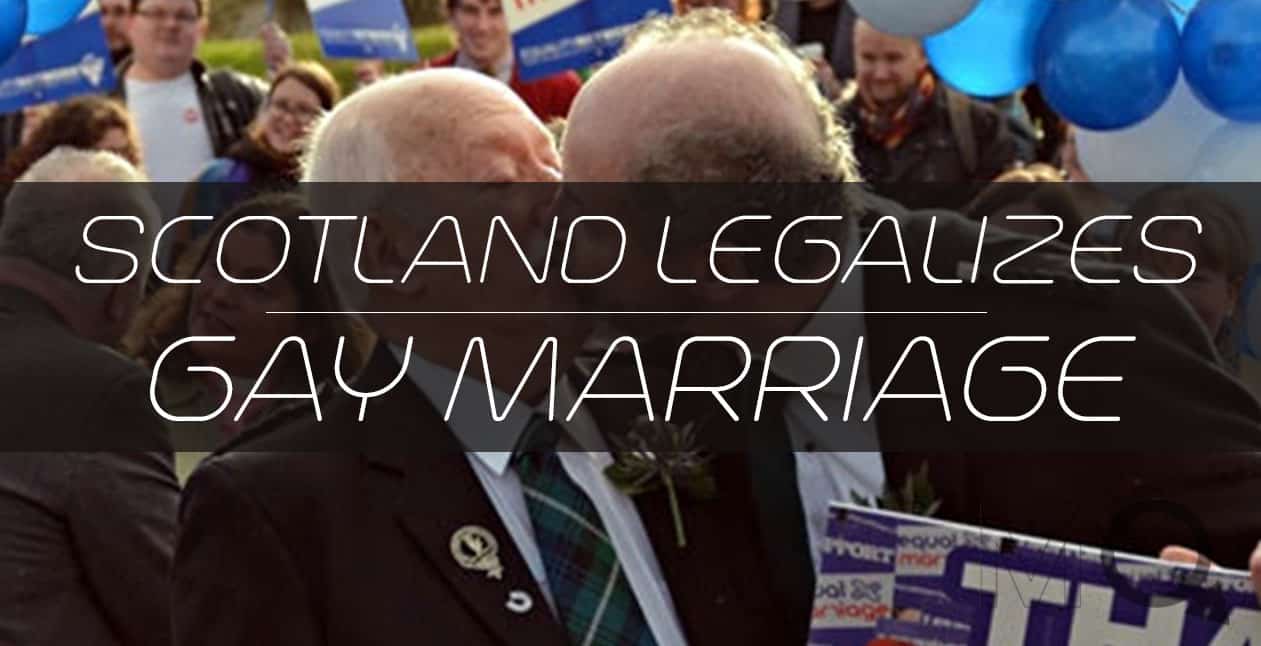 This week was marked another exciting and pleasantly surprising win for marriage equality. I didn't think it was possible but Scotland beat England and the rest of the United Kingdom to overwhelming pass Marriage equality with an impressive parliament vote of 105 in favor and 18 against.
This new bill extends the already limited civil partnerships allowed to Scotland's residents to full marriage benefits and protections. As you probably have already guessed there were quite a bit of negotiation between religious organizations for the new law in order for it to pass. Though marriages are allowed nationwide, religious organizations can still refuse to perform marriage ceremonies to their own discretion. It may not be perfect, but it is hard to forget that homosexuality was only legalized in Scotland back in 1980.
A lot has changed since then as a new generation of Scotland's youth have come to be more open-minded socially and continually distance themselves from the traditional, social conservative ideas of the Catholic and English church.
What is surprising to me is how Scotland managed to pull off such a sweeping passage when England, a leader in human rights, equality and exemplary nation in Europe is still struggling with the issue. Not to mention the thriving gay community and the liberal-minded population of London and other major cities throughout the country would have helped seal a marriage bill by now.
Hopefully, this will be a wake-up call for the rest of The U.K. and remaining countries in mainland Europe to get their acts together (and I am still rooting for Ireland!)
What do you think? Will Scotland's recent victory have a major impact and speed up the movement for the rest of Europe? I sure hope so.
Read More Male Q Guides