Men's Body Shaving: The Complete Guide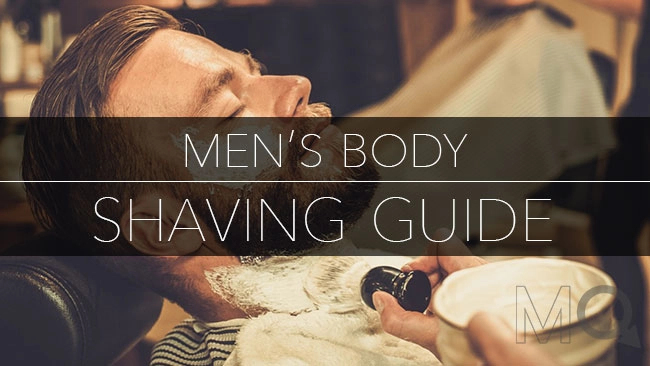 Hair is natural. We all have it, but that is no excuse to let things run wild! You are already cutting the hair on the top of your head and keeping that beard in check – that is, unless you are a caveman or a hipster. So why is it that so many people forget to maintain things downstairs? That's why we put together a complete men's shaving guide, so you can turn that forest into a smooth and sexy wonderland.
Complete Men's Body Shaving Guide

Trim the Bulk First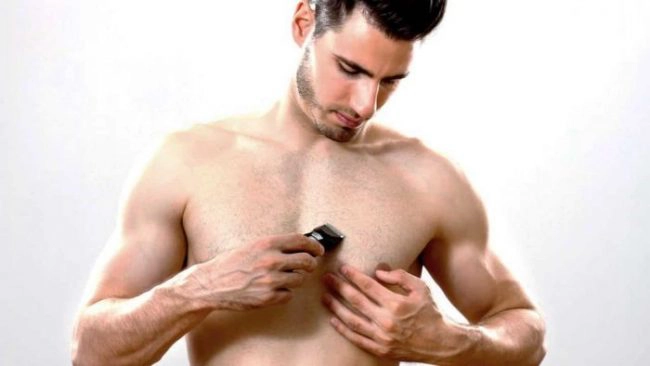 If you are like me then your body hair is spread out over more than just your special area: chest hair, happy trails, and on your legs. Let's try our best to keep the whole show under control. If you do nothing else, at least give your body hair a regular trimming.
This will help keep you looking groomed and maintained. Nobody loves anything more than a guy who takes good care of himself.
Electric Trimmers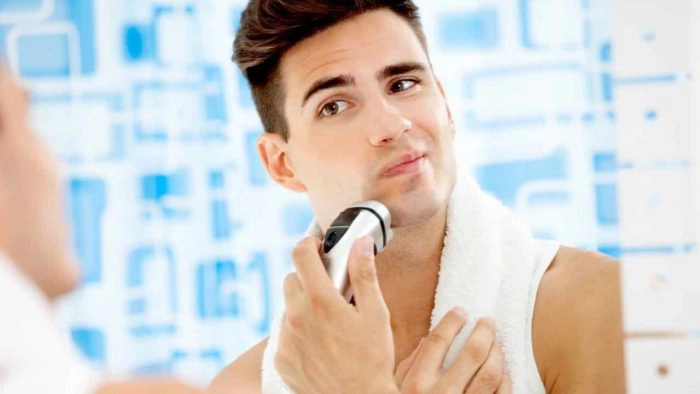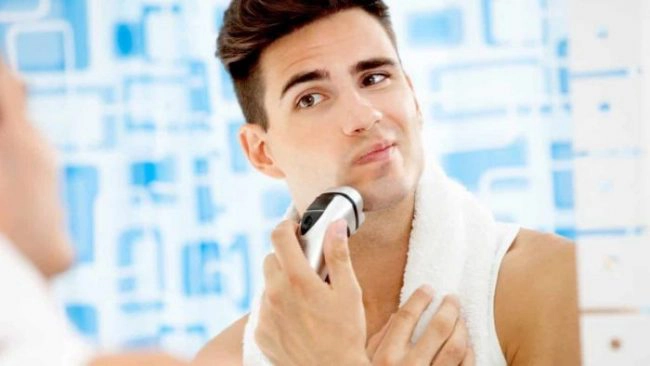 If you already own an electric razor, chances are there is a trimmer built-in. These work like a charm to take off lots of hair at once and are designed for general purpose trimming.
No matter what brand you own, controlling the length of your hair is relatively easy.
Looking for a closer shave? Then shave against the direction of your hair growth.
Looking for more length? Shave with the flow of your hair.
The important thing is to get rid of most of the weight and get your follicles a few millimeters in length. Don't try to go too close or else you will wind up irritating your skin or even trigger in-grown hairs.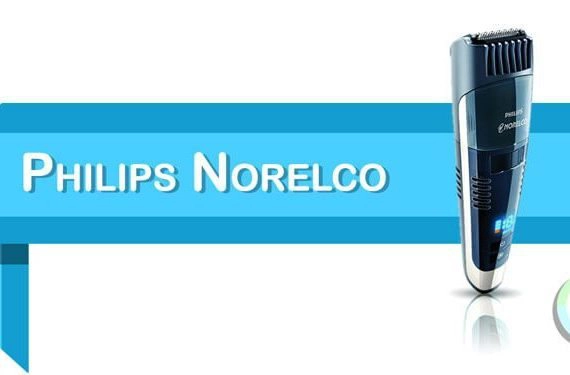 If you don't already have an electric razor I recommend checking out the Philips Norelco. It is wireless and has 5 different length settings to let you choose how close of a shave you prefer. The battery lasts long and more importantly looks half-decent. The best part is it only costs around $30 too.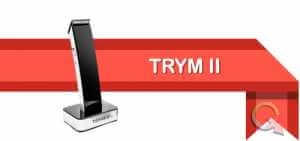 The Trym II is a more high-end option and is meant for a much closer shave.  If you don't intend to use a manual razor but would like to get a close-shaven look, this is a better option.
Shave Up Close
If this is your first time shaving (not including your face) then your skin will be sensitive – I repeat, very sensitive.
This means until your body gets accustomed to thousands of hairs being chopped away you will be prone to bumps, skin irritation, and ingrown hairs.  To avoid this it is extremely important to be careful and know what you are doing.
Body Hair vs Public Hair
When you are shaving, you need to treat public hair differently from your other body hair. There is a big difference in skin sensitivity, and you are dealing with two different types of hair.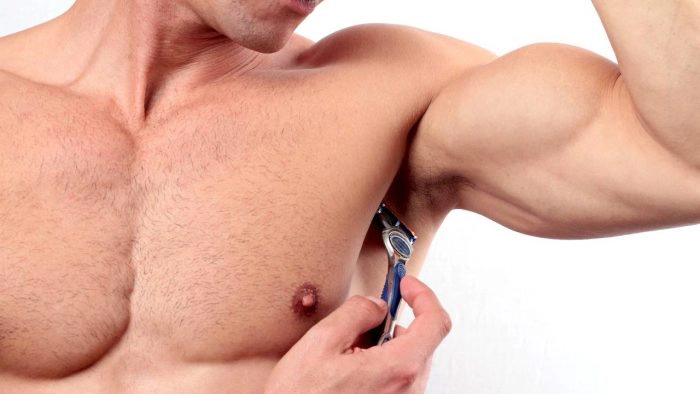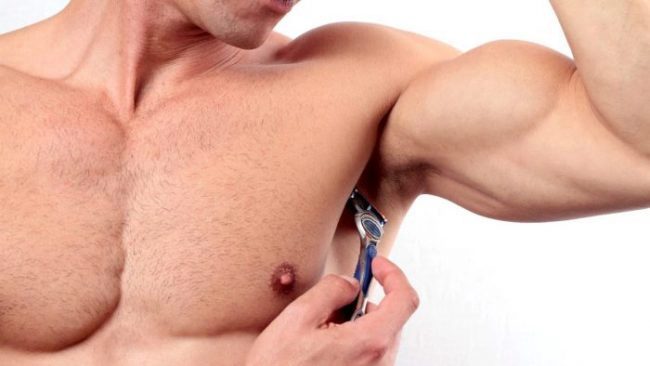 When shaving your pubes, try and only pass over any patch of skin ONCE with a razor.  Any more and you are looking for disaster.  As I said, It might feel fine at the moment, but the next few days will be ugly, I can guarantee you. Not being extra careful can make your clean-shaven goods look like a red bumpy mess when you wake up in the morning.
Body hair on your legs and chest is a bit easier, but good practice is to also try to shave each area with as few strokes as possible. This is also a much larger surface area.  It might seem annoying trying to get every little hair, but the better practice is to get the build of it, then wait a few days to let your skin recover, and then go over again to clear out the leftovers.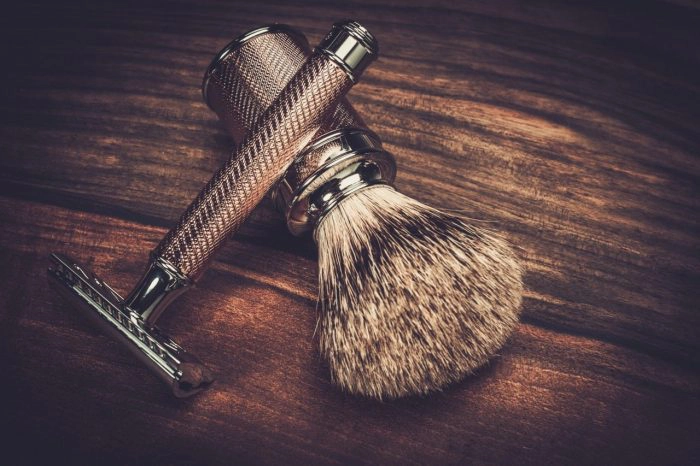 If you are going for the all-over clean shave then the best way to get up close and remove that porcupine prickle is to use a good old manual razor.  Picking a razor that is actually suited for body shaving will also improve your results drastically.  You will be covering a large amount of surface area so it is important to choose a blade that won't wear out quickly, but will also be sensitive to the skin.
There is a reason that women's razors have so many blades, gels, and features built-in – you need it.   Until your skin gets acclimated to regular shaving it will be delicate.  You need to be extra careful and choose a blade that will be gentle on your skin.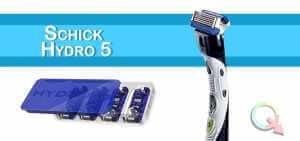 Schick Hydro 5 Power is a great option because it has two hydrating strips to add extra lubrication.  The handle also has a built-in vibrating function that you can set to three different speeds.  This will help you avoid skin chafing which leads to razor burn and bumps.  It comes with a starter cartridge with 5 blades.
This will help keep your shave close, and the blades are set back more from the skin compared to other razors. The best part is you can get the starter kit for $10. Refills are also cheap, at about $12 for four cartridges.
Shaving Cream is also an absolute MUST when shaving body hair. I can't say it enough: lubrication, liberation, lubrication. And don't kid yourself. Use plenty of shaving cream and don't be afraid to re-apply. It may feel like you aren't damaging your skin, but you WILL FEEL IT the next day.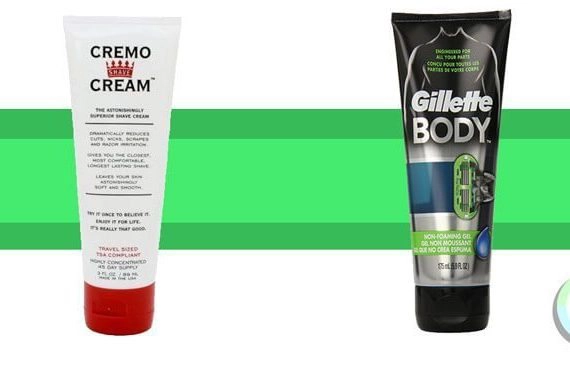 I am a big fan of clear shaving gels.  Compared to the typical white foam it gives you better visibility.  Gillette Body Gel is opaque so you can easily see where you have already shaved, but still, get a good idea if there are hairs hiding out underneath.  Cremo Cream is more heavy-duty, and the advantage to this route is if you are shaving in the shower with running water, it won't rinse away as easily.
The Secret is in the Skin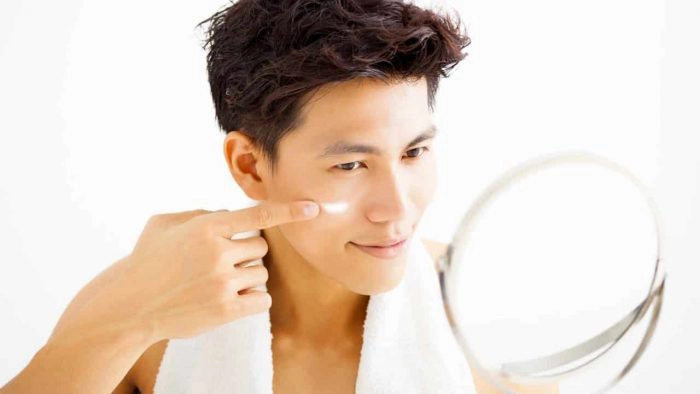 It may seem like grooming body hair is all about getting rid of the hair – but the real secret is in doing as little harm as possible to your skin.  This should be your number one priority when shaving.  A clean-shaven body means nothing if you look like a broken-out teenager's face afterward.
Making minimal skin contact with your skin is crucial – get in then get out.  I also find that if you go for the completely hairless look, it is better to leave some stubble, then get right next to the skin.  This smooth-shaven feeling will only last a day or two anyway, and the appearance is really what is important.
Post Shaving Treatment
This may seem like an afterthought, but if you are going clean-shaven then you need to treat your skin afterward, or else you are in for some ugly side effects.  Post-treatment is where most people stop, and therefore get results that are not what they were intending.
After shaving your skin will be raw and sensitive.  To avoid further skin irritation you should use soft body soap in the days after that will add moisture back into your skin.
Burt's Bee's is a great option because it will not make your skin oily or clog your pores. It is mild enough to use on sensitive skin but also does a great job keeping away dirt and fighting against pimples.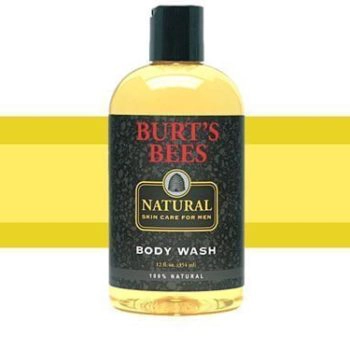 The reason your skin is so vulnerable after shaving is because along with removing all that hair, you have also in the process stripped away from your very top layer of skin.  That is why it feels so nice and smooth at first, but really, that protective layer is now completely gone.
This leaves you susceptible to dirt, pimples, and extra vulnerable to sunlight.
The best treatment is to first rinse with cold water.  This will cause your pores to contract and be less likely to catch dirt.  Also, avoid tight clothing and try to stay out of sunlight or harsh weather.
Using an after-shave lotion will also help to create a protective barrier between your skin and the outer elements.  It is important to use this directly afterward, as well as in the following days – and don't slack off.  This will help prevent those ugly bumps and ingrown hairs immensely.
I have tried a few different lotions and Carapex is my most favorite.  It is a post-body shaving lotion and helps to keep your skin from drying out.  For someone like me who lives in a cold and dry area like Boston, it makes a whole lot of difference.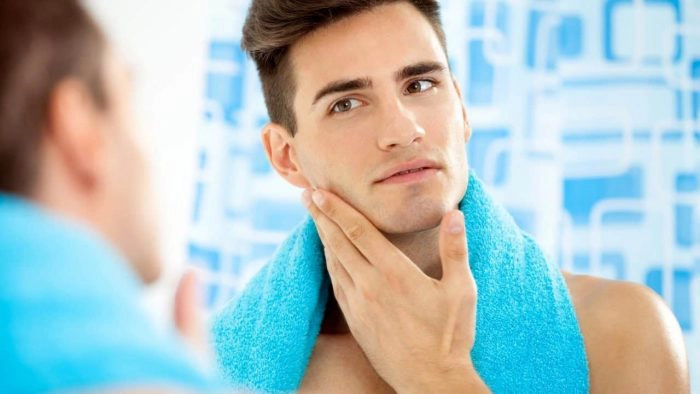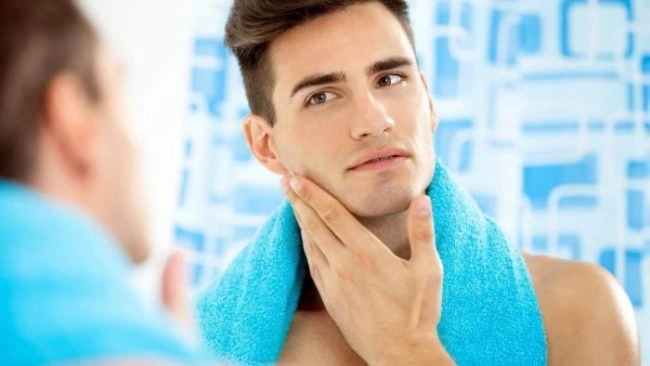 No matter how careful you are, it is inevitable that you will also have to deal with razor burn and chafing to some degree.  The important thing is to treat it early and stay on top of keeping your skin healthy.  I've said it before, but If you want that beautiful clean-shaven look then you need to take good care of your skin.
I recommend Tend Skin because instead of using a variety of balms and lions, it is an all-in-one men's post-shave solution designed to treat bumps, burn, and ingrown hairs. You can get it in a standard bottle, or what I have, a roll-on option, similar to those ping-pong ball deodorants. I prefer this because it keeps my hands clean and you don't have to worry about squeezing too much out of the bottle.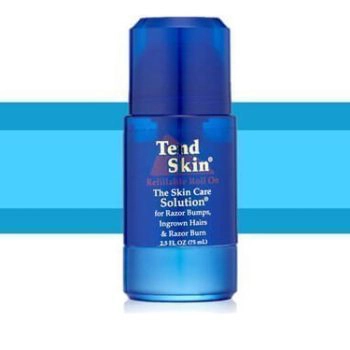 Assuming that you stay on top of your daily skin treatment, you shouldn't need to worry about ingrown hairs too much. But, if you do wind up with bumps 2-3 days after then you will need to take some extra steps to clear up your skin.
Ingrown hairs are caused by follicles that get caught underneath the skin and aren't able to break the surface. In the case that you can physically see the hair, then treat them is as simple as using needle head tweezers and yanking the sucker out.
For the more difficult hairs hiding deep under the skin, you can use special derma-pads like Bliss which that will help push the hair to the surface. These do a great job of clearing up redness and you can see a noticeable difference after about a day.
Consider Your Options
For some people, shaving is a big-time commitment and the results only last for a few days.  Although not for everybody, Waxing, and epilating offer much more long-term results, in turn, cause more skin irritation and can be a lot more painful if you have never tried it before.
Whether you are just trimming, or go full-on Brazilian, the important thing is to take care of your skin and be extra careful when removing your hair. Keeping groomed on a regular basis will not only make you feel better but make whoever gets the honor to take off your clothes feel better too.
So stop making excuses and start looking your best, with and without your clothes on.
If you have any thoughts or tips, leave them in the comments below.
Read More Male Q Guides