Illustrations of Same-Sex Love by Kubikouma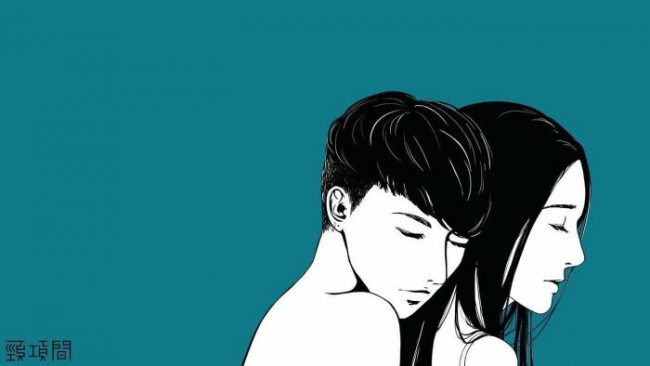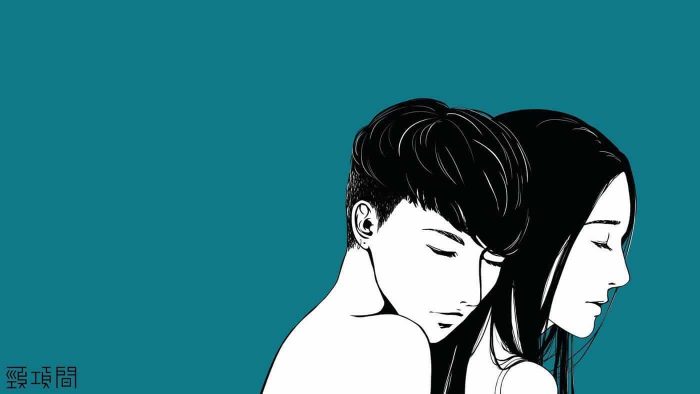 For Male Q's continuation of art in the gay community, we this week want to introduce Kubikouma, an artist and illustrator from Tainan, Taiwan. I came across Kubikouma's artwork in a bustling shopping mall and was initially struck by the amazing use of single colors and strong black lines. The drawings are a "naked" expression of the love life of both gays and lesbians – and is a combination of realistic snapshots, in a hand-drawn style. The openness and often shocking scenes of love, sex, and human emotion are something I have rarely come across, especially in a gallery so open and accessible to the general public.
I took the time to meet Kubikouma and was able to get to know more about and the amazing work that you can see down below.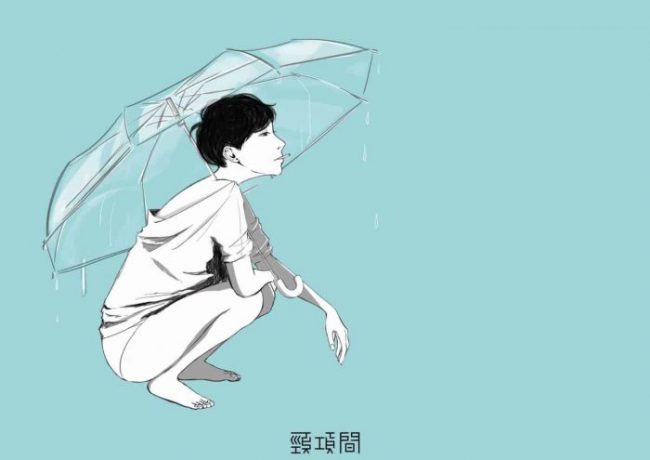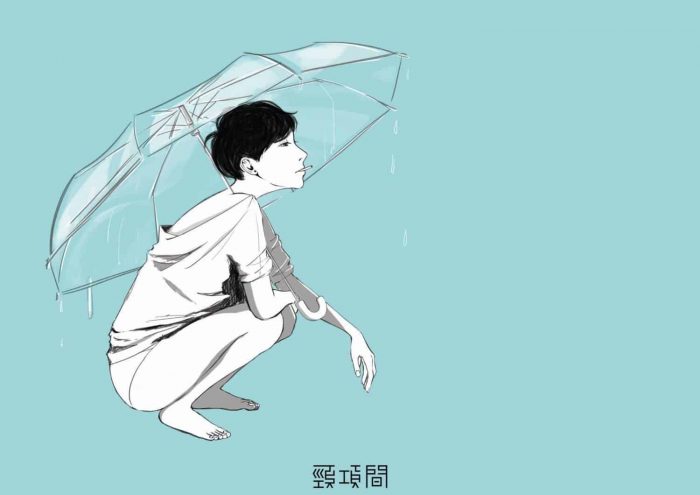 They say the rainy season is almost over, to just be patient.
 However I feel like this rain is going to last a whole lifetime.
 I don't even dare to think about clear skies,
 because when I'm able to enjoy the sunshine,
 it would mean that I've already forgotten.

I've never known that sadness would be necessary.
 No matter how many times I dry my clothes they're still damp.
 When I hold up my umbrella,
 I'm still drenched.

I miss you,
 but the place where you're at I do not wish to go to yet.

-Translated by Darlene Leon
Can you first give a short introduction about yourself? Your interests, location and work/art experience…
"I was born and raised in Tainan, and I learned to draw when I was in Elementary School. Though I have always loved drawing and painting since I was a child, I was not really good at it. After I started my fan page on Facebook, I started to practice more often. Even still, there is still some room for my skills to improve and be the ideal artist that I want to be.

Besides drawing, reading, and writing, I like to watch Anime and cartoons in my spare time. (I once wanted to be an animator when I was a kid.) But above all of that, my biggest interest is drinking beer. For me, drinking beer while doing my work is the best.

There are two parts to my artwork: pictures and words, both of them are necessary and emphasize the other one. Sometimes the pictures show more imagination of the untold words; sometimes the words express the conversations in one's life to be more natural; and sometimes it requires imagination to understand the meaning behind the metaphor. Whichever it is, both pictures and words are needed in my art.

As in the pictures, the style of my drawing is actually not just the kind that I post on my fan page, but no matter what kind of style you see; I think Japanese Comics have influenced them all. And for my writing, it is a hobby that I have had since high school. It is not just for being creative. Writing also helps me organize my thoughts and keep track of myself, and it is definitely a big part of my life.

In my current job, I work as a designer, and even though it is a bit different from art, both of them require the sense of beauty, I think my interests and my career are quite similar."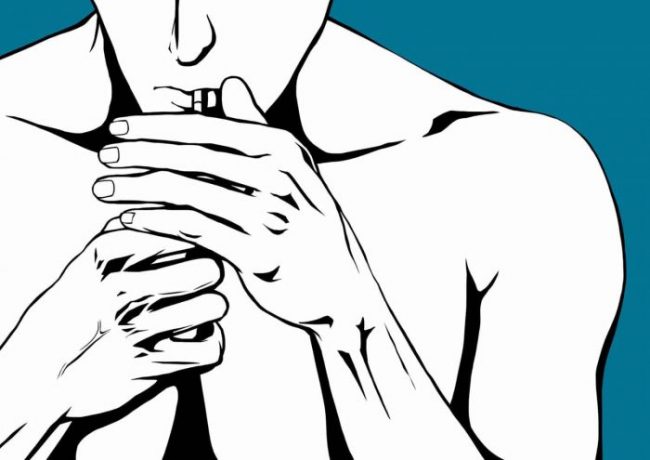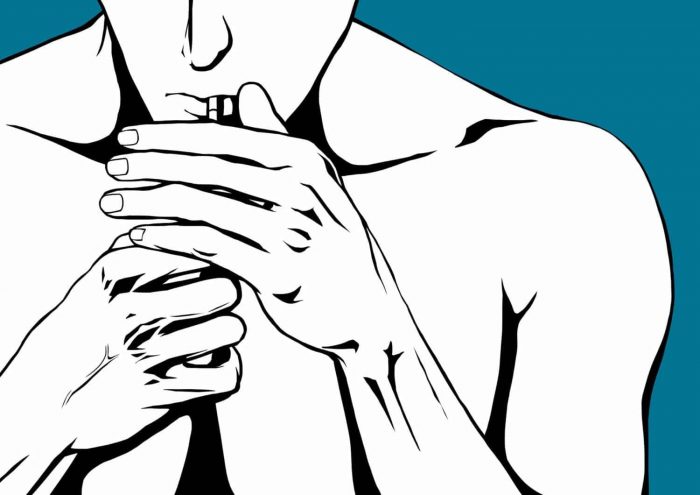 When did you first start your art work?
"I started my Facebook fan page Kubikouma (頸項間) in February, 2014."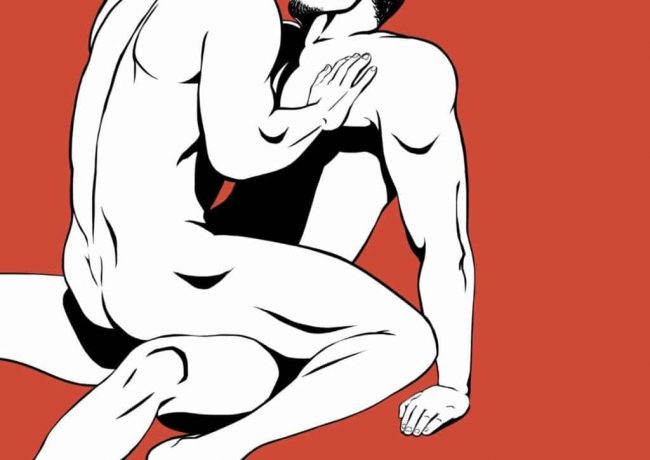 How would you describe your style of art? Do you have any artist or themes that inspire you?
"If I had to label my artwork into any specific category, I would say it's an "LGBT erotic diagram with text". Though not all of my artwork is erotic, and they are not limited to being gay, although these parts of my artworks are probably the most iconic.

The person who inspired me was a novelist named Zhu Shao Lin. Her words are exquisite and detailed; she is also good at describing one's personality and inner thoughts. Not just that, but the story in her work is really fascinating. After reading her novels, I thought, "If I could create something that is attractive enough, and it could send out the message behind the creations, that'd be perfect." So it was with this thought and determination that I began to create."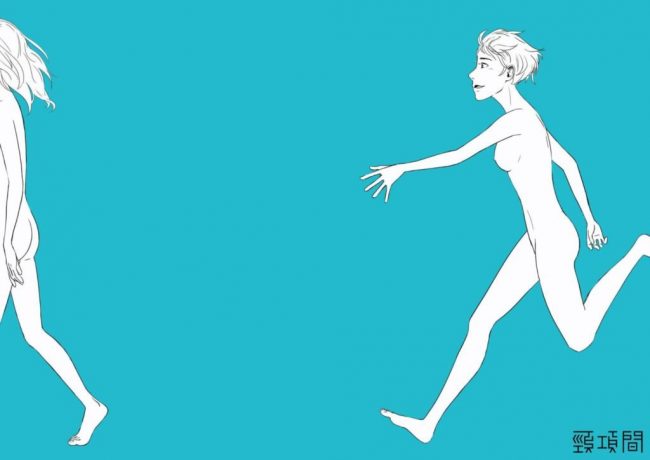 "Where are you going?"
 "I'm leaving."
 "To where? Take me."
 "Come on."
 You move on with a speed I almost can't keep up with,
 like in a hurry,
 or it's as if you're trying to get rid off me.
 Some people say it looks like we're playing Tag.
 You always run so fast,
 and I'm right behind chasing you.

Where you are going,
 I actually know,
 and knowing that it's not that you don't love me,
 but you love yourself more.
 This kind of you,
 is the kind of person that wouldn't let me stop chasing.

"Aren't you tired? Following me."
 "Not at all, and you'd better run faster."
 Don't forget,
 after I catch you,
 it's your turn to be ghost.

-Translated by Darlene Leon
What made you interested in drawing gay and lesbian subjects?
"One of the reasons of starting the fan page was because I've always wanted to paint "people". But I felt like I wasn't really good at it, and kept practicing people's sketches were quite boring for me, so I decided to start a fan page specific about "people", practicing my skills while communicating with the followers on the Internet. And "LGBT" is a part of my life, besides having lots of friends from the community; I am also half-way in the community. Thus, when I was thinking for the main topic, I immediately thought of "LGBT".

What I am interested in is not just LGBT issues, but to challenge the restrictions of the whole society. Even though my topics are now more focusing more on LGBT, I do want to try other kinds of relationships that exist, like pedophilia, Fetish, Transvestites, and Incest. I only tried BDSM topic for a little bit , and I want to know more and do more artwork about it. I think falling in love is a wonderful thing, love shouldn't be restricted by gender, age, identity, and consanguinity.


When people are not used to something, they go: "Huh? That is odd." But if they look from another angle it could be: "Wow! That is amazing!" So to me the minorities are amazing, "Odd" is never a negative word. It would be great if everyone is proud of the part of them that is "different"."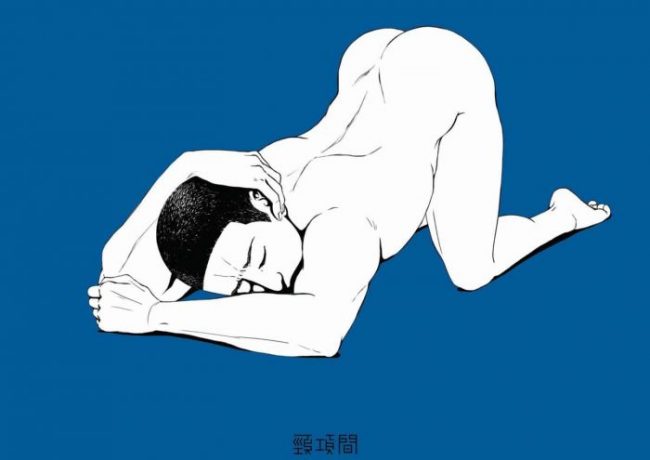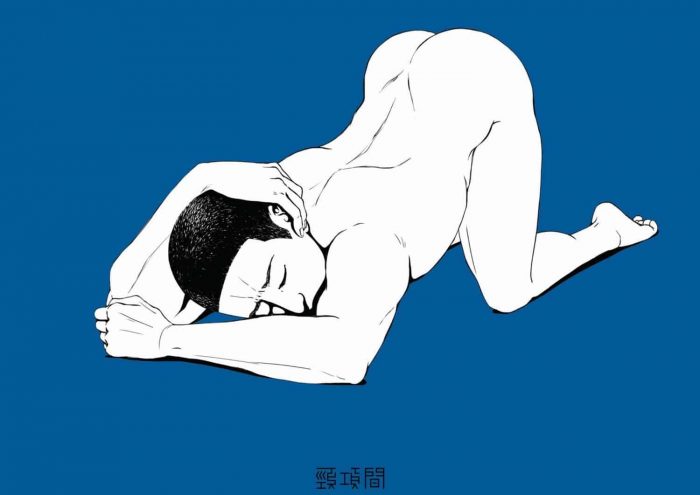 Can you describe the process of how you make your artwork (drawing, digital editing, colors)? Are your drawings based on photos of real people? (If possible, do you have any photos of sketches you have done that we can show the readers?)
"The process of creating artworks for me is: Drafting, Lining, and Coloring – these three steps. I use digital drawing board and Photoshop. Because I am still not too familiar with the human body's structure, I tend to look at multiple references, photos and other artworks during the drafting.
When I first started my fan page, I was just practicing drawing, a lot of posts were mimicking straight from the photos, I didn't change too much in terms of the composition, that is to say if you see some similar picture from somewhere else, there is a good chance that it was one of my references. (All the references I found on the Internet, I didn't save all of them.)

The question didn't mention but I still want to say, like I said earlier, is that both the text and pictures are important parts of my artwork; it's not just about the pictures. I would change and fix both text and pictures constantly during the process, sometimes the final result is way different than the first draft. My artwork is when the image and the text meet, they work and connect to each other, the final result is unexpected, and that's why it is always interesting."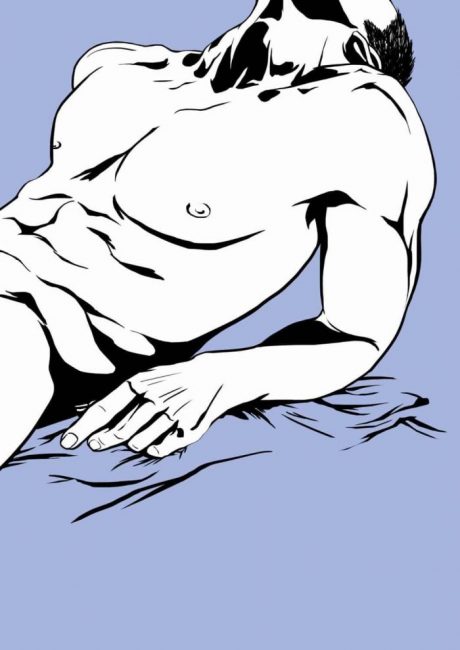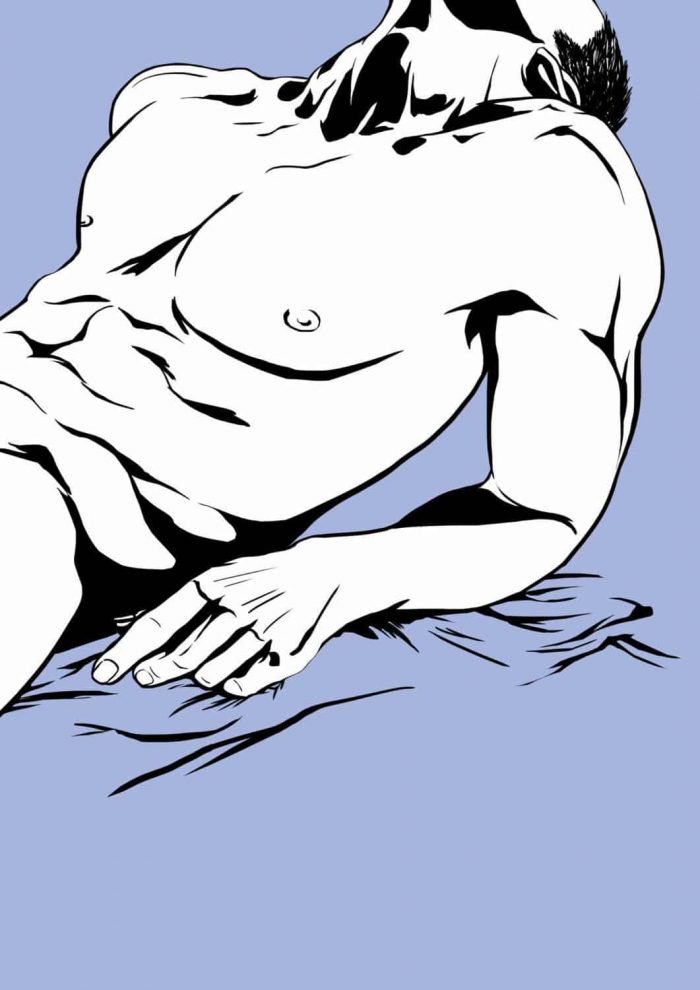 How did you find the opportunity to be featured in such a public space (Focus Mall)? Were you approached by someone?
"Since I know someone who works in Focus Mall, I was informed that there would be an exhibition, and then I recommended myself and got the opportunity."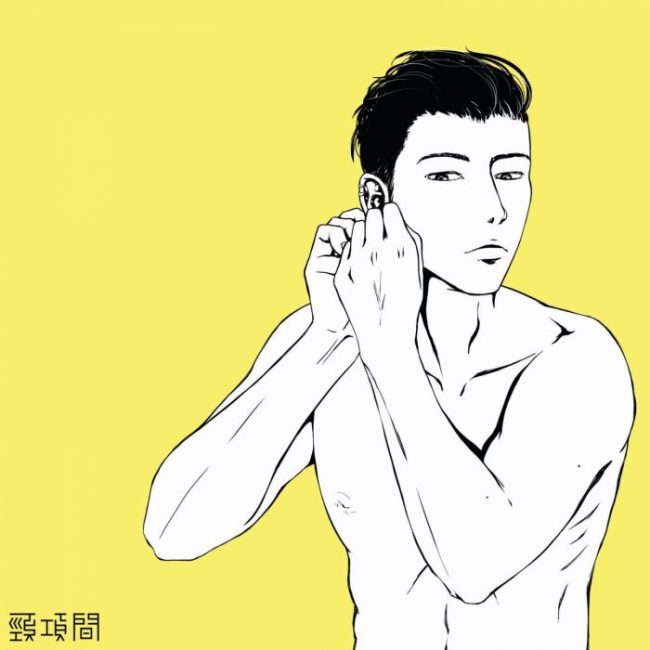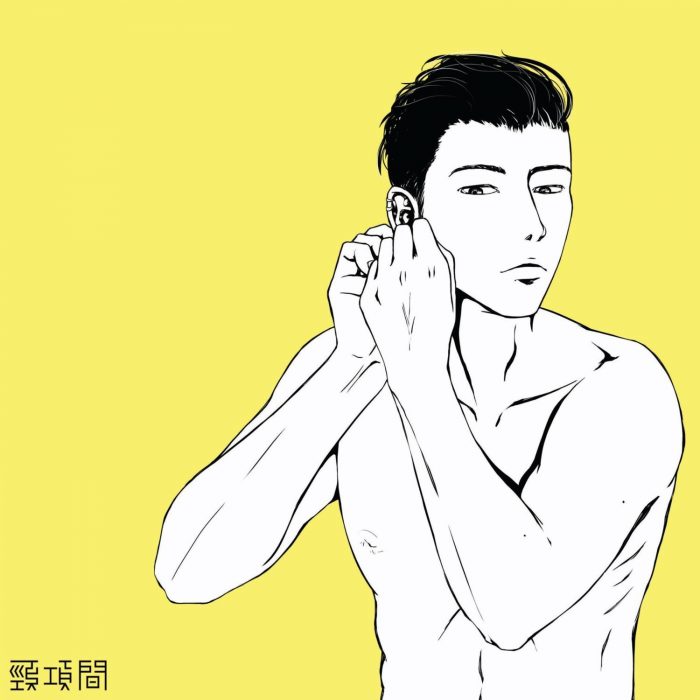 Do you feel that Taiwanese society is becoming more open to Gay artwork?
"I do feel that way. Though compared to other countries, Taiwan is improving slowly. But compared to the past, Taiwan is definitely more open."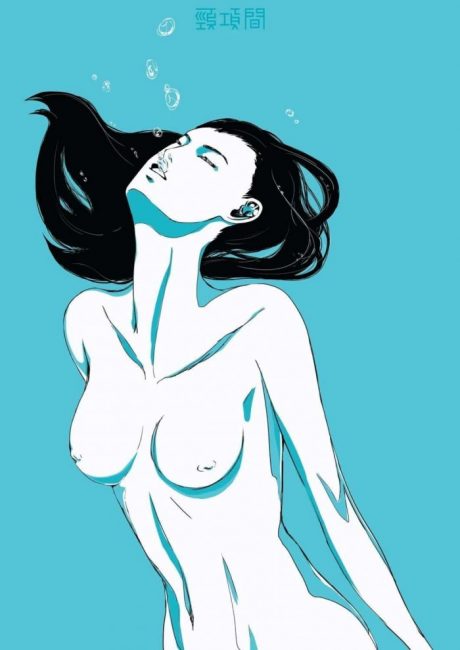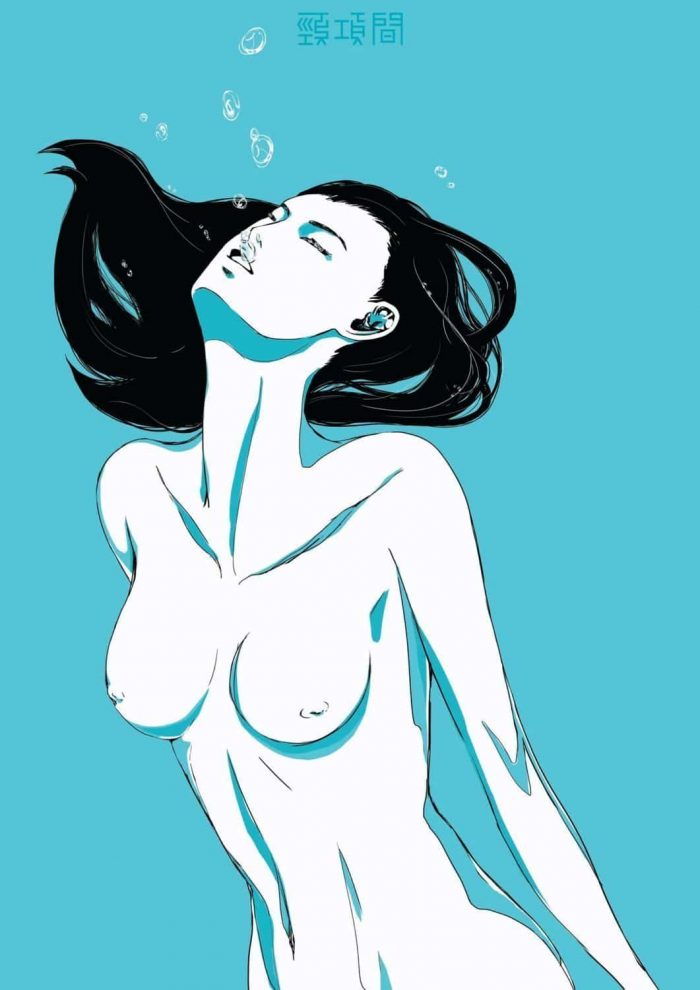 How do people react to your artwork? Have you heard people's thoughts from outside the gay community?
"So far all the messages that I received have been positive, maybe because I am not too famous, I haven't gotten any harassment or criticism.

Something that I still remember is when I was talking to someone from the LGBT community. That person was also a LGBT artist, we were talking on the Internet, and I said I am technically not gay; he then began to question the reason why I was doing art about LGBT people. This made me feel like some people care too much about gender, sexuality and preference, that's how distance between people starts. Human interactions are not all about sex!

Actually, in my work, I don't emphasize the LGBT part, I usually use "He" and "She" in the texts to express, and to send out a message that the relationships and affections between two same sex people are not different from heterosexuality. We are all human and it's all about connections between people."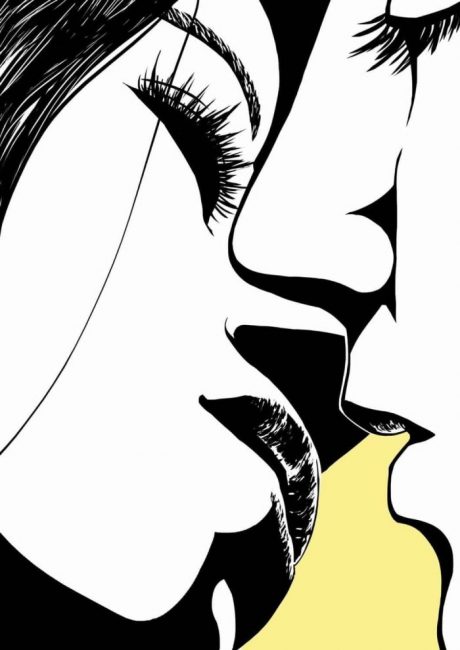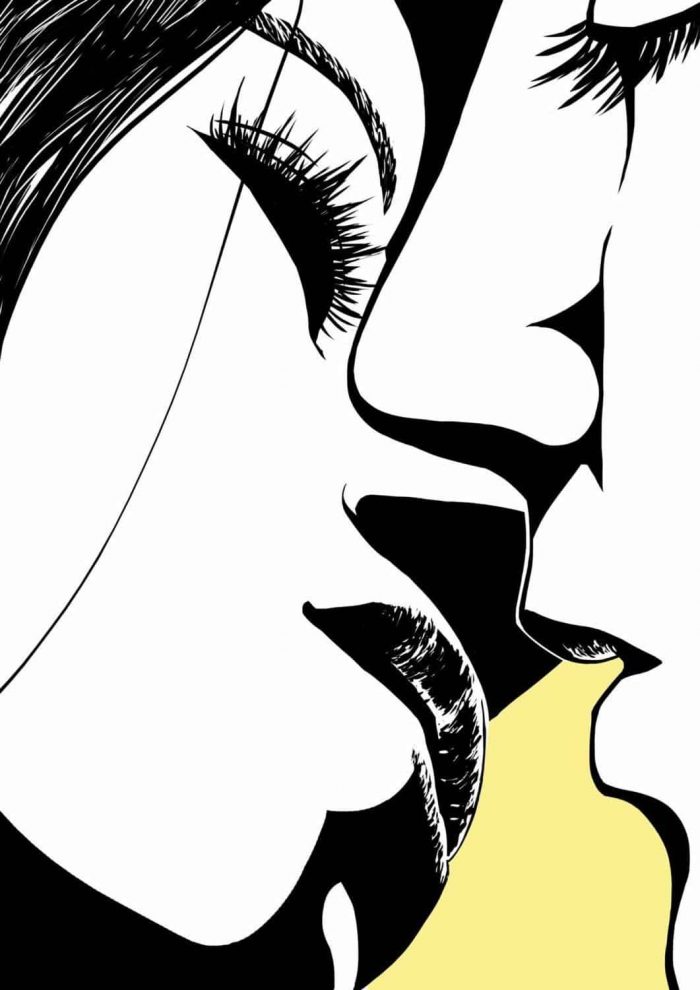 What is your personal favorite piece and why?
"This is a very difficult question; every piece is like a drop of blood from my heart, it's hard to say which one is my favorite."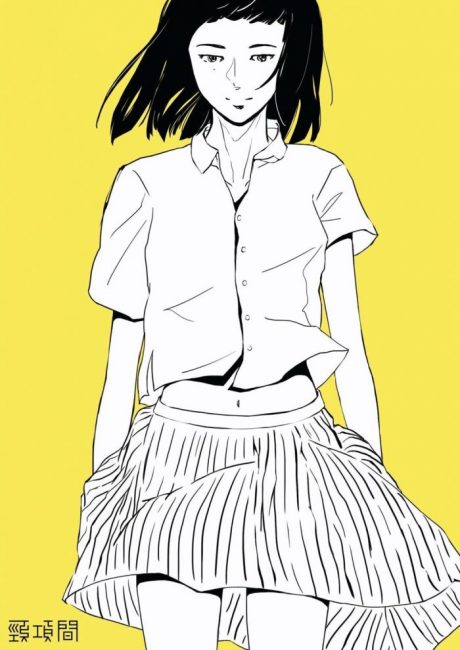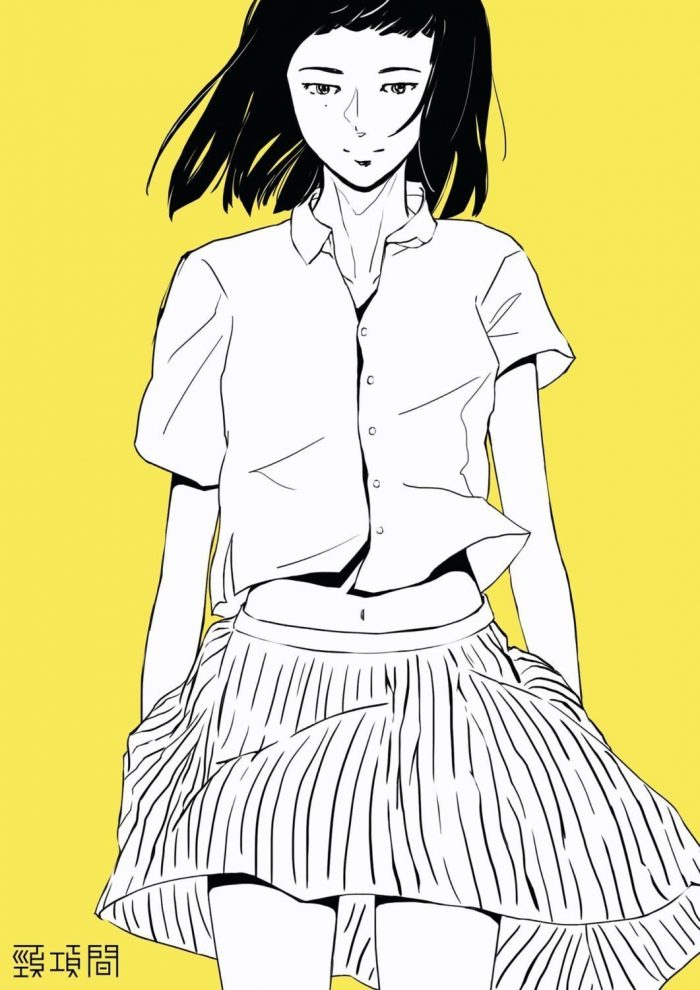 Do you have any new inspirations you want to work on? Do you want to make any breakthroughs in the future?
"I would like to try longer version of my artwork, such as an adult picture book, but it's still in the planning phase."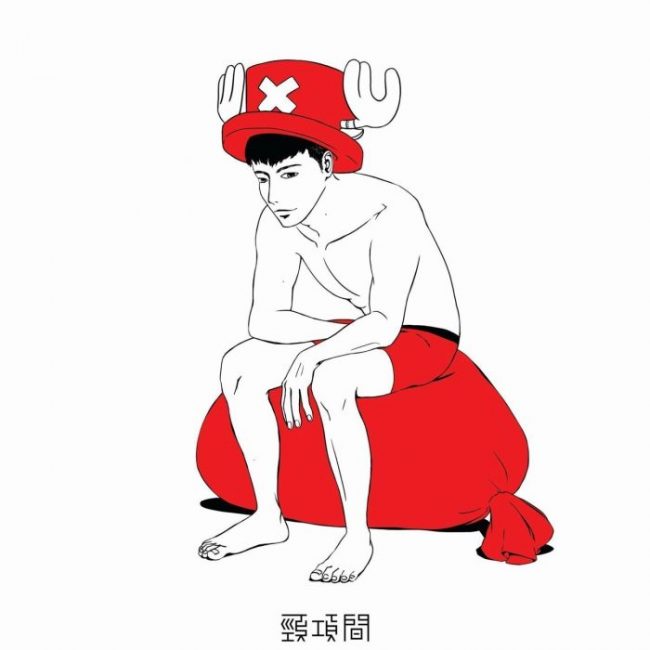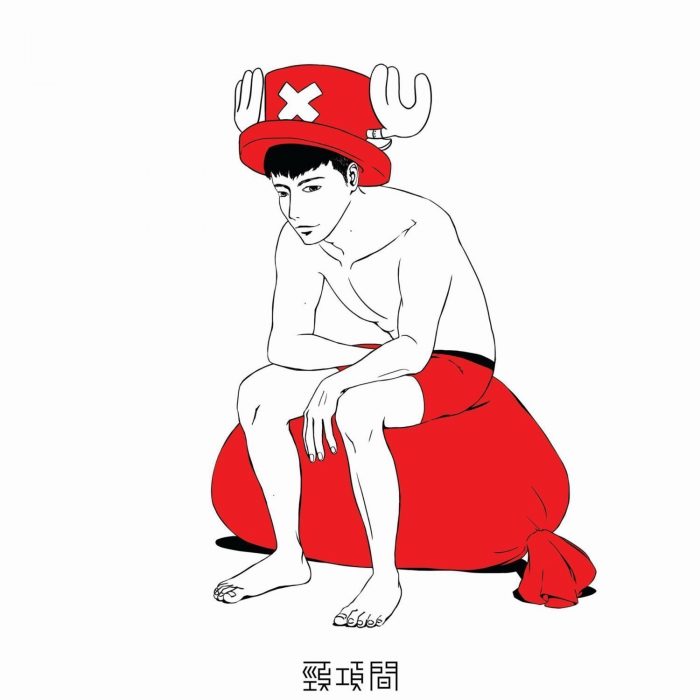 What do you want to say to those who support you?
"(Copying from something I posted on Instagram a while ago.)

Thank you for being there for me, I know I am obstinate and willful, even when you are rushing me to post new work and I am always ignoring you guys. But knowing that someone is waiting gives me a lot of courage.

I have heard people say that, "Your support is my greatest motivation." I always thought this was rubbish, but right now I have to admit, it is true. Even if I am lazy, I will keep on writing and drawing. This is also a bunch of crap that I have said over 300 times, but it's definitely true!"
View more work by visiting Kubikouma's Instagram and Facebook
Read More Male Q Guides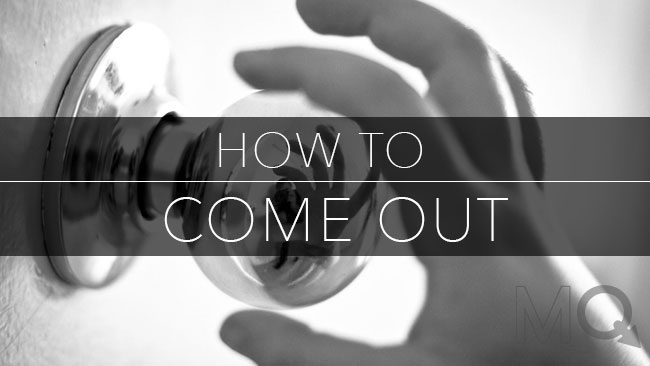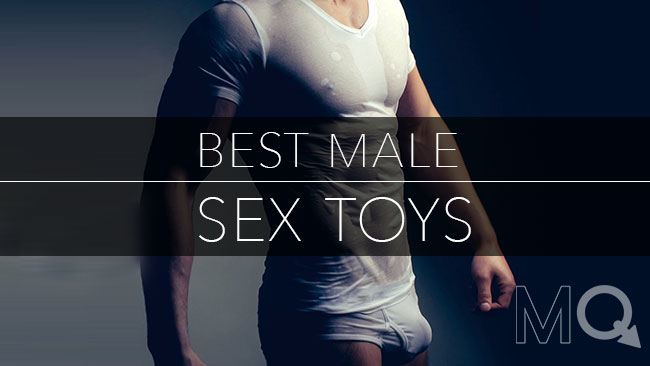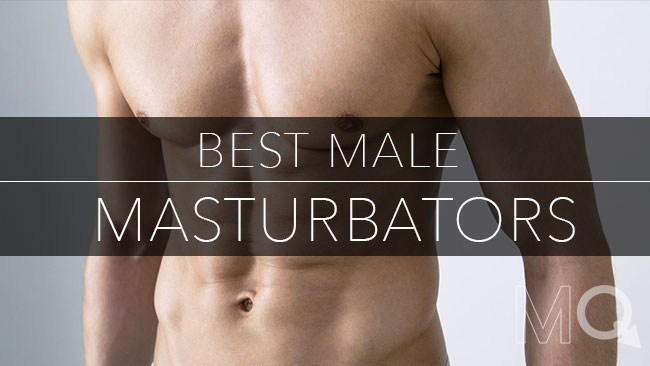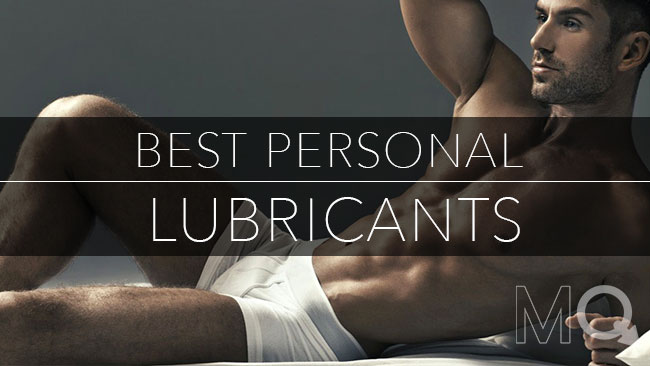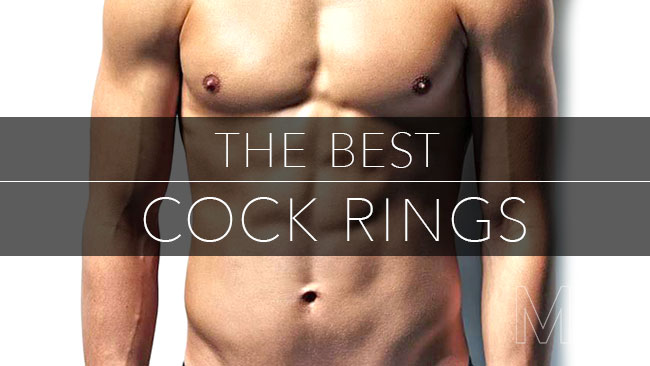 — Click Images Below to Open Full Gallery —