The 10 Guys You Meet on Grindr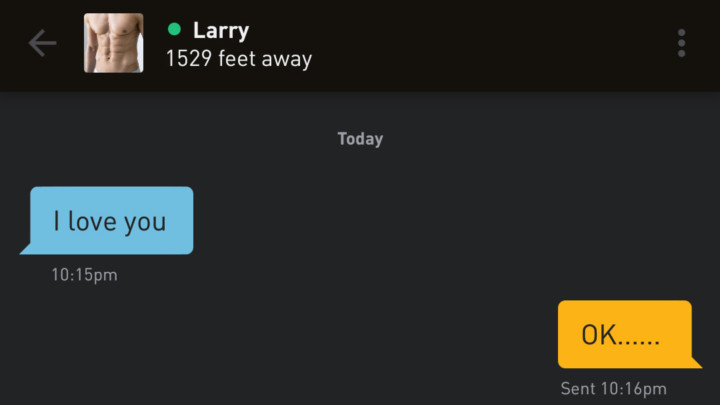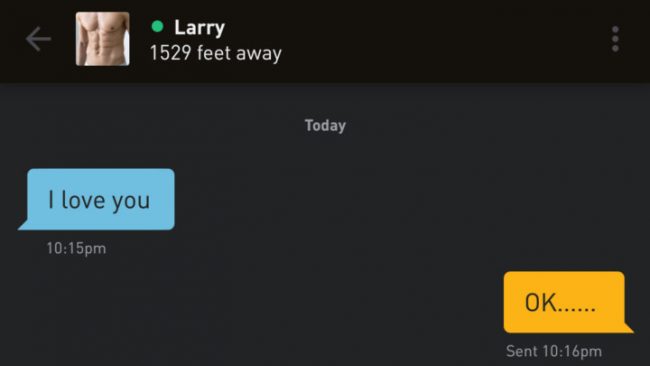 When you use Grindr you are bound to run into the same few guys again and again. Sometimes it can get predictable, and other times, you have no idea how to react. Below are the 10 guys you are bound to meet on Grindr.
10 Guys You Meet on Grindr
The One Word Response
Hi… Yup… – Yeah, I think that is all he can say.
---
The Torso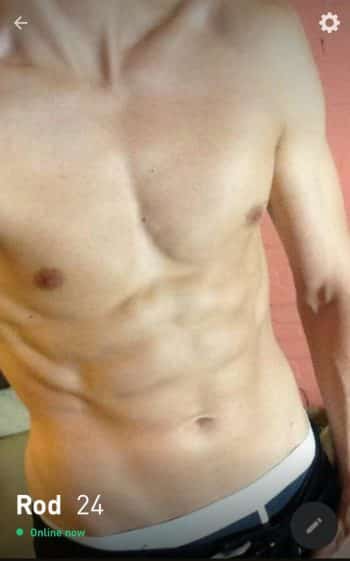 So smooth, I could wash my clothes on them.
---
Mr. Disappear

I thought he was the one :'(
---
The Dick Pic
Thanks for sharing Larry.
---
The Fake Pic

Bullshit. Your pics ain't fooling nobody.
---
The Creep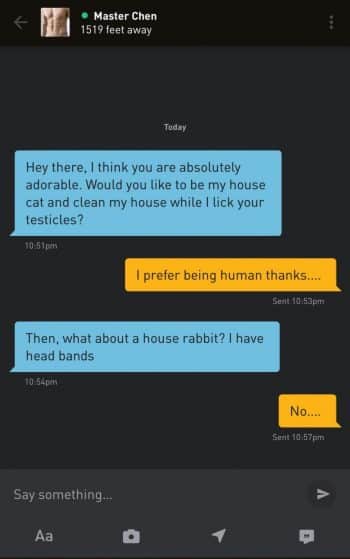 Just when I thought I was safe on Grindr…
---
The "Never Gives Up"

You know what they say, "if at first you don't succeed"
---
The Direct
Well, he got right to the point.
---
"Just Freinds"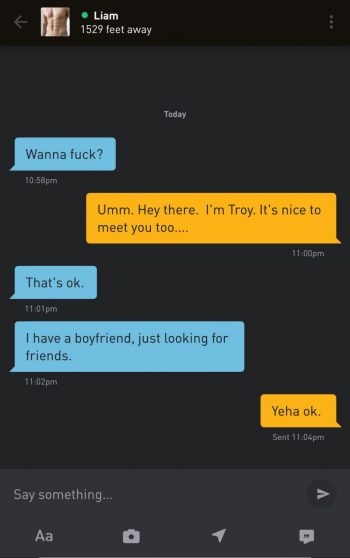 You aren't fooling anyone.
---
I Love You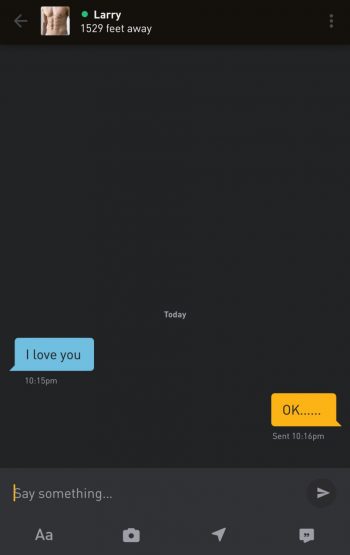 I think I've found "the one".
Have you met any of these on Grindr before? Did we gor get anyone else? Let us know in the comments below.
Read More Male Q Guides