Pope Francis Calls the Church to Apologize to Past Mistreatment of Gays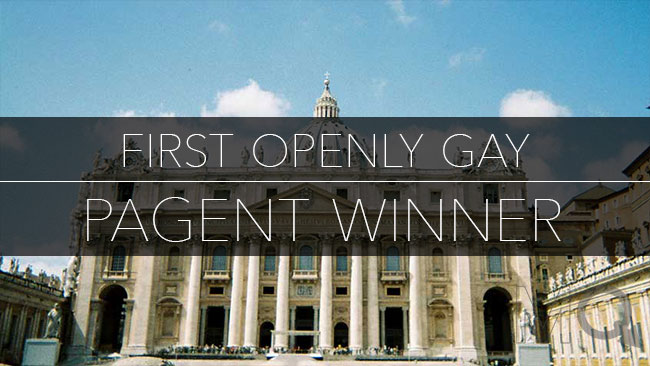 Pope Francis is starting to make a name for himself, as a new voice for the Catholic Church. He is consistently speaking up for marginalized groups including people of other faiths, women, divorcees, and in his most recent move, a call for The Church to apologize and ask for forgiveness from gays for past unfair treatment.
He said that, "We Christians have to apologize for so many things, not just for this (treatment of gays), but we must ask for forgiveness, not just apologize! Forgiveness! Lord, it is a word we forget so often!"
Although The Pope was not entirely specific in the mistreatments, this may be in response to the recent Orlando tragedy in which 49 were killed in a gay nightclub shooting in Florida – the largest mass shooting in US history.
He also stated that "[The church] must apologize for having blessed so many weapons." potentially refereeing to much of the condemnation, hate, and homophobia which have led to a culture which is often times violent towards LGBTQ and sexual minorities.
The Pope's words also went beyond just speaking about the gay community, also calling for action to acknowledge the church's mistreatment of women and children in the past.
Regardless of the attitudes and former mistakes of the Vatican, what is important is that the Pope is acknowledging that the church itself makes mistakes, and he himself is putting forth the courage to try and right these past wrong doings.
I for one, as someone who has had pretty sour feelings towards The Vatican take these words to heart. It makes me feel a little more human and gives more a sense of honor and happiness to see Pope Francis moving in a more inclusive direction.
His words are truly a breath of fresh air, and although the attitudes of the world won't change overnight, I want to thank The Pope for embracing the idea of forgiveness, love and acceptance – something I think everyone can get behind.
[ Information referenced from Reuters –  Cover image by Jen359 under Flickr Creative Commons ]
Read More Male Q Guides