Why I Wax and Will Never Go Back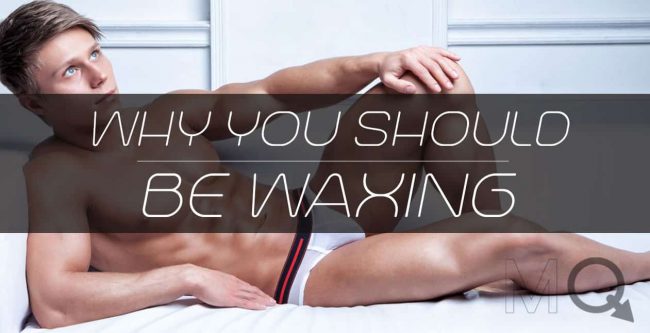 How to Make Waxing Painless and Easy
I am hairy. It's something that I have had to deal with since my early teens. Even worse, my body hair seems to grow in thicker and thicker with every passing year. I have fought with shaving, plucking and hair removal creams, but they all come with the same problem. After two or three days I am prickly, and it is a constant battle of maintenance that I can never win.
I remained hesitant, afraid of the pain and the mess that I envisioned. But recently I got over my fear and gave it a shot. Not only is waxing a viable alternative, it is my preferred method of getting rid of unwanted hair.
Yes waxing hurts, but if you do it correctly, the pain is a factor that is easily overcome. I have tried and experimented with a few different regimens, but I am going to share what gives me the best results with the least amount of pain.
Get Rid of the Pain
Before you start, take a painkiller like Tylenol or ibuprofen about an hour before waxing. This will help make you less sensitive and provide some relief. Also take a hot bath or shower before to help open your pores, but make sure you're fully dried off before you start. Lastly, when removing wax strips you want to remove the strips in the OPPOSITE direction of hair growth. So it your hair grown down, remove the strip upward and so on.
Use Prepared Wax Strips
I have tried messing around with wax kits using separate strips and wax. These are a hassle to apply, are not beginner friendly. If not used correctly they are messy and painful. Pre-applied wax strips are by far the best way to get the results you want with the littlest amount of trouble or mess. Most recently I have been using Nad for Men's Hair Removal Strips because they are cheap at around five dollars for a pack of twenty, large strips. They also remove nearly all hair on the first try, even on thick spots like my legs.
The directions state that you should rub the strips to warm up the wax and make it soft. I found this does not work very well. A little tip that I have is to use a hairdryer on low heat to soften the wax. Be careful that these are not too hot when you apply them, and let them sit for 30 seconds to a minute on the hair for the wax to re-harden and grab the hair well. Again, remove the strips quickly in the opposite direction of hair growth.
Removing Stray Hairs
No matter how good you are, there will always be some left over hairs which did not get removed from waxing. You can remove these with tweezers, or for larger areas, epilators are very effective.
Post-Waxing Care
Over the next few days it is important to take good care of your skin to avoid ingrown hairs and bumps. You will want to avoid exercising and sunlight for 24-48 hours and let your skin recover. Also moisturize regularly with Aloe Vera and tea tree oil. I use a post-wax cooling gel, which is a combination of Aloe Vera and Glycerin which help soothe and repair skin after. Be sure to apply moisturizers twice a day for about three days, until irritation has subsided.
It is also important to exfoliate with a mild soap regularly for about a week when showering. Your skin will be sensitive, but if you follow these steps closely you can avoid redness and breakouts completely.
Be Patient
The first time waxing any given area is the most painful, though if you do it correctly it shouldn't be too difficult.  Every time after you will notice a dramatic difference in pain, until around your third or forth time, the pain will be virtually non-existent.  A nice thing about waxing too is that your hair growth will actually get thinner over time, making maintenance even easier in the long term.  I can now go about two to three months before I get substantial regrowth and need to wax again.   It's made my life alot easier, and grooming takes much less time than before.
Read More Male Sex Toy Buyer's Guides